---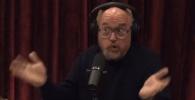 'Let Everybody Pour In!': Louis CK Says U.S. Needs Open Borders as Punishment For Oppressing The Third World
MeTooed Hollywood libtard Louis CK told Joe Rogan in a recent podcast that America needs open borders to knock us down a peg and punish us for oppressing the Third World.
... (more)

---

Information Liberation's Most Popular Stories of 2022
Here's a collection of the top ten most popular stories from Information Liberation for 2022!
... (more)

---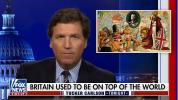 Tucker Carlson on Queen Elizabeth II's Death and the Collapse of the British Empire
Tucker Carlson gave a full-throated defense of the British empire and colonialism on Thursday night and argued Britain "winning" two world wars ended in their nation being destroyed forever.
... (more)

---

Charlie Kirk Shares The Worst Advice In History
"If you see someone shoplifting, stop them. If the police won't stop them, you should. Don't tolerate disorder, chaos, and evil in your neighborhood."
... (more)

---

Never Forget The Cowardice Our "Leaders" Showed On Jan 6
Our occupiers embarrassed themselves before the American people and the world on Jan 6.
... (more)

---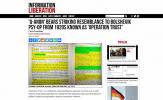 Information Liberation's Top Stories of 2021!
Here's a look back at Information Liberation's most popular stories of 2021!
... (more)

---
"Matrix Resurrections" Bombs at Box Office
It turns out the left won't be "reclaiming the red pill," after all.
... (more)

---
---
---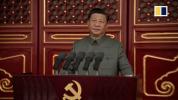 China Goes to War With The Liberal World Order
Chinese President Xi Jinping is cracking down on every element of the liberal world order used to subvert our societies and forming the most "intensely nationalistic" country in the world.
... (more)

---
---
---
---
---
Tucker: U.S. Has 'Two Systems Of Justice - One For The Allies of The People in Charge & One For Their Enemies'
Tucker Carlson on Wednesday night spoke out against the FBI's heavily-armed raid of Infowars reporter Sam Montoya and noted how the feds are dropping charges against the Portland rioters while aggressively prosecuting Capitol protesters.
... (more)

---
---
---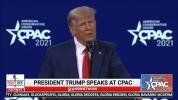 Trump's Taking Credit For Covid Vaccine May Come Back to Haunt Him
Former President Donald Trump at CPAC 2021 on Sunday night went all-in on taking credit for the coronavirus vaccine rushed out at "warp speed" and admitted to pressuring the FDA to approve it, despite potential risks.
... (more)

---
Tucker: Democratic Party 'Planning A War On Half Of America'
Tucker Carlson on Tuesday night said vengeful Democrats are "thinking of new ways to injure, humiliate and degrade their political opponents, make it impossible for them to work again, throw them in jail, and destroy their lives."
... (more)

---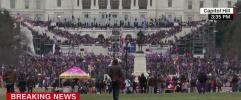 CFR Fears 'American Democracy' May Be 'Doomed' By Populism
The Council on Foreign Relations is afraid that "American democracy" (aka rule by unelected oligarchs) may be "doomed" by the populist forces that Trump's presidency has unleashed.
... (more)

---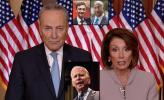 Democrats On Brink Of Controlling House, Senate And Presidency
When Donald Trump won against all odds in 2016, the GOP controlled the House, Senate and the presidency.
... (more)

---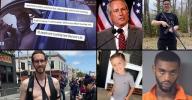 Information Liberation's Top Stories Of 2020... And A Year-End Review!
The year 2020 was a wild ride, starting with coronavirus hysteria sweeping the world and lockdowns shutting down our economy and destroying most of our major cities.
... (more)

---
---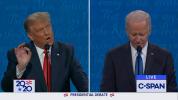 Pres. Trump Crushes Grumpy Grandpa Joe Biden in Final Presidential Debate
President Donald Trump delivered in spades during Thursday night's final presidential debate versus Joe Biden and debate moderator Kristen Welker.
... (more)

---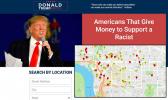 Trump Donor Doxing Site Is A Great Opportunity to Make Friends
A new leftist doxing website created to intimidate Trump donors by exposing their data with the help of Google maps and data allegedly scraped from the FEC is a great opportunity to connect with your neighbors and make friends.
... (more)

---
---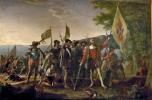 Christopher Columbus Celebrated For Bringing Diversity to The Americas
Christopher Columbus is being celebrated by patriots this Columbus Day for bringing much-needed diversity and cultural enrichment to the Americas!
... (more)

---
---
'This Is My S**t!' BLM Protester Slams BLM Protesters For Destroying Her 'Black-Owned' Business
Video went viral on social media Wednesday of a Black Lives Matter protester screaming at other Black Lives Matter protesters for destroying her "Black-owned" gas station.
... (more)

---