'Unmarked Indigenous Mass Grave' Detected Under 'Abusive Catholic Residential School' Excavated in Canada - Turns Out to Be Just Rocks
What was hyped as an "unmarked indigenous mass grave" detected using ground-penetrating radar under an "abusive" Catholic residential school in Manitoba turned out to be nothing but rocks after an extensive four-week excavation.
... (more)

---
Christian Woman Gets FIRED After Jewish Ohio Congressmen Accuse Her of 'Bigotry' For Sharing Gospel
Despite Jewish Ohio congressman Max Miller (R) apologizing to Ohio Right to Life communications director Elizabeth Marbach on Tuesday for demanding she "delete" a "bigoted" tweet preaching the Gospel of Jesus Christ, he appears to have gotten her fired from her job in retaliation for refusing to renounce her faith.
... (more)

---
---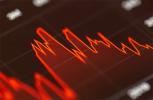 Report: 'Big Short' Investor Michael Burry Bets $1.6 Billion on Stock Market Crash
Michael Burry of "Big Short" fame is betting more than 90% of his portfolio on a stock market crash, according to the latest SEC filings.
... (more)

---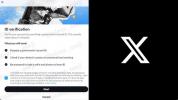 Twitter/X Partners With Israeli Digital ID Company to Verify Users' Identity
Elon Musk's Twitter/X is reportedly partnering with an Israeli digital ID company to provide premium users with an "optional" way to verify their identity by sharing selfies and their government ID.
... (more)

---
Jewish Ohio Congressmen Demand Christian Woman Delete 'Bigoted' Tweet Praising Jesus: 'Jewish People Are The Chosen Ones'
Jewish Ohio congressmen Max Miller (R) and Casey Weinstein (D) put their partisan differences aside on Tuesday to demand a Christian woman "delete" a "bigoted" Twitter post stating that salvation can only come through "having faith in Jesus Christ alone."
... (more)

---

Report: Trump Faces 717 Years in Prison [UPDATED]
UPDATE: According to the AP, Trump is not also facing the possibility of the death penalty.
... (more)

---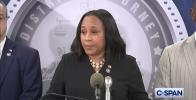 Trump And 18 Allies Indicted in Georgia Under Anti-Mafia RICO Law, Accused of Criminal Conspiracy
Former President Donald Trump together with Rudy Giuliani, Mark Meadows and others stand accused of taking part in an elaborate criminal conspiracy in Georgia for which they're being prosecuted as a group under an anti-mafia RICO law by Fulton County District Attorney Fani Willis.
... (more)

---

Georgia District Attorney's Office Posts, Then Pulls Long List of Charges Against Trump Before Grand Jury Even Votes
The Trump-hating incompetents at Fulton County District Attorney Fani Willis' office posted a long list of felony charges against former President Donald Trump on their website on Monday before the grand jury they convened had even voted on the case.
... (more)

---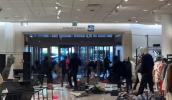 Flash Looting Extravaganza: 'Coordinated Groups of Individuals' Hit Stores Throughout The U.S.
"Coordinated groups of individuals" were once again filmed flash looting stores (aka collecting reparations) throughout America over the weekend.
... (more)

---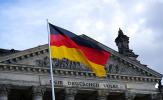 German Govt Threatens to Ban Surging AfD Party to 'Defend Democracy'
The German government is threatening to ban the Alternative for Germany (AfD) for getting too popular in the polls.
... (more)

---
---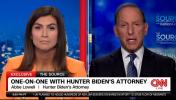 'Nothing Really Changed': Hunter Biden Lawyer Says Special Counsel Appointment Means Little
Attorney General Merrick Garland's decision to appoint David Weiss as a special counsel in the Hunter Biden investigation appears to be a ruse to feign impartiality while aggressively prosecuting former President Donald Trump.
... (more)

---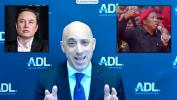 ADL, Under Pressure From Elon Musk, Issues Tepid Condemnation of Anti-White 'Kill The Boer' Song
After Twitter/X CEO Elon Musk called out the Anti-Defamation League for staying "silent" on a South African black party chanting for the "literal genocide" of whites, ADL CEO Jonathan Greenblatt issued a comically tepid condemnation of what he called the "crude lyrics" of their "historic protest song" which "could be interpreted as a call for violence."
... (more)

---
U.S. Pressured Pakistan to Oust Imran Khan Over 'Aggressively Neutral' Stance on Ukraine, Docs Reveal
The US State Department pressured Pakistan to remove Prime Minister Imran Khan from power over his "aggressively neutral position" on the Ukraine-Russia war, a leaked cable reveals.
... (more)

---
Ukrainian 'Kill Teams' Using U.S.-Supplied Black Hawks to 'Carry Out Assassinations Inside of Russia'
Ukrainian special forces "kill teams" are using US-supplied Black Hawk helicopters to carry out cross-border assassinations inside of Russia, according to a new report from The Times.
... (more)

---
---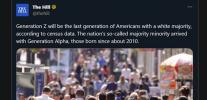 The Hill: 'Generation Z Will Be The Last Generation of Americans With a White Majority'
The demographic transformation of America the media used to denounce as a "conspiracy theory" they now celebrate as a fact.
... (more)

---
Ukrainian Orthodox Christian Priest Sentenced to 5 Years in Prison by Zelensky Regime
A Ukrainian Orthodox Christian priest was sentenced to 5 years in prison on Monday after being accused of "justifying" Russia's invasion of Ukraine.
... (more)

---
Report: Ghislaine Maxwell Receiving "Benefits" in Prison After "Adopting Late Father's Jewish Faith"
Jeffrey Epstein's co-conspirator Ghislaine Maxwell is being "rewarded with better food and more time off work" after she "adopted her late father's Jewish faith behind bars" with the help of Chabad-Lubavitch, The Sun reports.
... (more)

---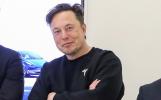 'No Limit': Elon Musk Says He'll Fund Lawsuits Against Employers Who Fire Workers Over Their Twitter History
Elon Musk put out a call on Saturday for folks to contact Twitter/X if they "were unfairly treated" by their employer "due to posting or liking something on this platform" as he will help them sue and fund their legal bills with "no limit."
... (more)

---
---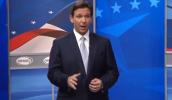 DeSantis: 'We're Gonna Go After These Third World Countries That Have Become Hotbeds of Anti-Semitism'
Florida Governor Ron DeSantis on Friday pledged that if he becomes president he's going to "go after" "Third World countries" that have become "hotbeds of anti-Semitism."
... (more)

---

Obama Told Ex-Girlfriend He 'Repeatedly Fantasizes About Making Love To Men,' Biographer Reveals
Former President Barack Obama once wrote a letter to his ex-girlfriend telling her he "repeatedly fantasizes about making love to men," biographer David Garrow revealed in a new interview with Tablet Magazine.
... (more)

---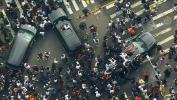 Riot Breaks Out in NYC Over 'PlayStation Giveaway'; Cars Smashed, Police Attacked
A "full-on riot" broke out Friday in New York City after gaming streamer Kai Cenat announced a PlayStation giveaway on social media.
... (more)

---
"If You Can't Beat Them, You Persecute Them": Trump Speaks Out After Pleading Not Guilty to J6 Charges
Former President Donald Trump on Thursday spoke out against the Biden regime for interfering in the election by having him indicted while he's dominating in the Republican primary and beating Joe Biden "by a lot" in polls.
... (more)

---

Biden DOJ's Prosecution of Trump Over J6 'Has A Major First Amendment Problem'
Former President Donald Trump is being indicted by Biden's Department of Justice for speech that is clearly protected under the First Amendment, according to legal experts.
... (more)

---

NYT: Biden 'Privately' Told Advisors Trump Should Be Prosecuted For J6, A.G. Garland Should 'Take Decisive Action'
Though Joe Biden is currently trying to distance himself from his Department of Justice indicting his chief political opponent, the New York Times reported in April that he "privately told his close circle of advisers" that Donald Trump "posed a threat to democracy and should be prosecuted for his role in the events of Jan 6."
... (more)

---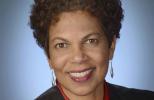 Tanya S. Chutkan, Obama-Appointed DC Judge Assigned to Trump Case, Gave J6 Defendants Sentences LONGER Than Govt Requested
Tanya Chutkan, the Obama-appointed DC district judge assigned to Donald Trump's Jan 6 case, is reportedly "the only federal judge in Washington, D.C. who has sentenced Jan. 6 defendants to sentences longer than the government had requested."
... (more)

---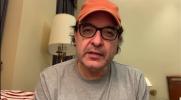 Gonzalo Lira Was 'Stopped On The Ukrainian Side of The Border From Crossing And Has Since Disappeared,' Friend Says
Writer and journalist Gonzalo Lira was blocked at the border from fleeing Ukraine and has since "disappeared," according to his friend Mark Sleboda.
... (more)

---