---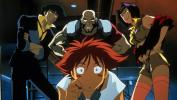 Netflix Gives Cowboy Bebop The Wokeness Treatment, Report Suggests
Netflix's live action remake of the popular Japanese anime Cowboy Bebop will feature a "diverse" cast fighting against anti-refugee bigots on behalf of the Rothschilds with guns that "shoot black holes," a new report suggests.
... (more)

---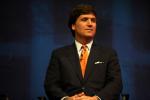 Tucker: Trump Hasn't Kept Any Of His Chief Promises
Fox News host Tucker Carlson called it like he sees it in an excellent interview with the Swiss Weekly Die Weltwoche on Tuesday.
... (more)

---
NYT Reports U.S. Murder Rate for 2018 'On Track for a Big Drop,' Doesn't Mention Trump Ending 'War On Cops'
Apparently, it's just a coincidence that the murder rate is rapidly dropping after President Donald Trump ended Barack Obama's "War on Cops."
... (more)

---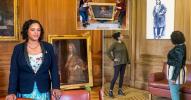 UK: Mayor Takes Down 18th Century Aristocrat Painting, Replaces It With African-American Woman
"I do not think that such portraits should grace the walls of the office of the first citizen of a forward looking, creative and diverse city like Bristol," Lord Mayor Cleo Lake said.
... (more)

---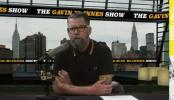 Report: FBI Did Not Designate Proud Boys 'Extremist Group'
Gavin McInnes responded to the initial report claiming the FBI officially designated the Proud Boys as an "extremist group" by saying he suspects it was a misunderstanding -- he was right.
... (more)

---
---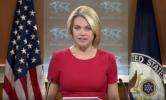 Meet The New Boss: 'Trump to Announce Heather Nauert as Pick For UN Ambassador'
President Trump is expected to nominate neocon puppet Heather Nauert to be the next US Ambassador to the United Nations to replace neocon puppet Nikki Haley.
... (more)

---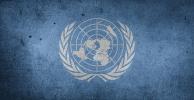 UN Migration Pact Crumbles As Attention Drawn to Disturbing 'Replacement Migration' Plan
Bulgaria has become the latest nation to reject the United Nations' controversial "migration pact" joining the US, Australia, Austria, the Czech Republic, Hungary, Italy, Israel and Poland.
... (more)

---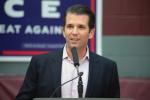 Don Jr to Gillibrand: 'When Is It Appropriate to Let My Boys Know There's No Future For Them?'
Donald Trump Jr had the perfect response to Democrat Senator Kirsten Gillibrand's cringeworthy viral tweet saying "our future is female" and "intersectional."
... (more)

---

Poland Rises Up Against EU's Copyright Censorship Plan Dubbed 'ACTA2'
The people of Poland are on the front lines of preventing the forced collective suicide of Europe, not only on immigration but also on copyright censorship.
... (more)

---
Honduran Migrant Gives Birth In US Hospital Less Than 24-Hrs After Jumping Border Fence
American taxpayers will be hit with the hefty hospital bill and be forced to pay for her anchor baby's entire life.
... (more)

---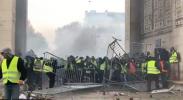 "Here's What's Actually Happening in France"
An "American living in Paris" revealed the alleged real story behind the yellow jacket protests in France in a viral post to the Pro-Trump r/The_Donald subreddit on Tuesday.
... (more)

---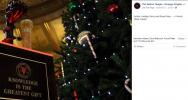 Satanic Statue Added to Illinois Statehouse
What's funny about this is the people behind it think it's an act of rebellion and not the official state religion!
... (more)

---
Tucker: Dems' Message to Americans on Immigration is 'Shut Up, You're Dying, We're Going to Replace You'
Fox News host Tucker Carlson said Tuesday night that mass immigration advocates message to Americans is essentially "shut up, you're dying, we're gonna replace you."
... (more)

---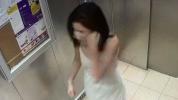 #BelieveSurvivors: Woman Filmed Hitting Herself Before Claiming 'Domestic Violence'
A wife who filed a false police report claiming her husband "choked her and hit her until she feared for her life" was caught on surveillance cameras punching herself in the face just before she made her complaint.
... (more)

---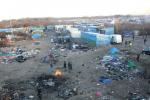 Poll: Nearly 4 Out Of 5 French Don't Want to Accept Any More Immigrants
Nearly 80 percent of French citizens believe France does not need any more immigrants, according to a new poll.
... (more)

---

Rand Paul: 'The Deep State is Trying to Run Congress'
Senator Rand Paul slammed CIA director Gina Haspel on Tuesday for blocking members of the Senate from from a briefing on the killing of Jamal Khashoggi.
... (more)

---
---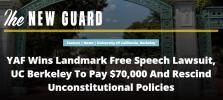 UC Berkeley Ordered to Pay Conservative Group $70K, Abolish Heckler's Veto, Protect Free Speech
The Young America's Foundation won a huge victory over UC Berkeley's leftist administrators over the weekend after the college was ordered to pay them $70,000 and guarantee conservatives' free speech rights.
... (more)

---
---
Google Autocomplete Censors 'Deaths From Opioids,' 'Deaths From Fentanyl'
Google's "autocomplete" feature is censoring both "deaths from opioids" and "deaths from fentanyl."
... (more)

---
---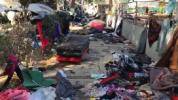 VIDEO: Migrant Caravan Leaves Behind Piles Of Trash, Clothes At Tijuana Border Shelter
A Fox News videographer shared video over the weekend of the giant piles of trash left behind by the migrant caravan headed for America.
... (more)

---
---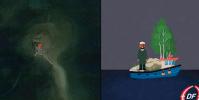 Denmark Set to Send Foreign Criminals to Remote Island
A promotional video released Friday on Twitter by the Danish People's Party leaves no question as to their aims...
... (more)

---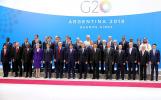 Trump 'Halts' Trade War: China Agrees to Buy 'Very Substantial Amount' of US Goods, Regulate Fentanyl
President Donald Trump agreed to temporarily halt planned additional tariffs against China after President Xi agreed to regulate fentanyl and purchase "a not yet agreed upon, but very substantial, amount of agricultural, energy, industrial, and other product from the US."
... (more)

Trump: 'China has agreed to reduce and remove tariffs on cars coming into China from the U.S'...
---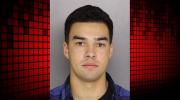 HATE HOAX: Black College Lacrosse Player Scrawled N-Word, KKK, Swastika Targeting Himself
Fynn Ajani Arthur, 21, was arrested on Thursday for allegedly scrawling "KKK," swastikas and "Iím gonna kill all n****rs" across Goucher College campus.
... (more)

---

Trump Says He'll Be 'Formally Terminating NAFTA,' Congress Can Either Replace Or Have Nothing
"President Donald Trump says he will shortly be providing formal notice to Congress that he will terminate the North American Free Trade Agreement, giving lawmakers six months to approve the replacement he recently signed," the AP reports. ... (more)

---

The Hill: 'Rockefeller Center Christmas Tree Donated by Gay Latina Couple in Historic Firsts'
This marks the "first time in history" the Rockefeller Center tree has been donated by a "same-sex or Latinx couple," The Hill reports.
... (more)

---