Rachel Maddow Slams Trump For Ending NK War Games, Suggests Putin Conspiracy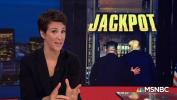 MSNBC host Rachel Maddow is furious that President Trump is working towards peace with North Korea.
... (more)

---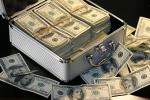 Trump-Bashing U.S. Conference of Catholic Bishops Got $95M From Feds For 'Refugees' in 2016
The media is making a big deal out of the US Conference of Catholic Bishops attacking President Trump and DOJ head Jeff Sessions for cracking down on so-called "refugees."
... (more)

---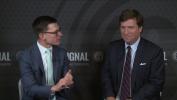 Tucker Carlson: "If You Don't Like The Direction Of The Country, Have More Children"
Tucker Carlson told the Heritage Foundation the best way for conservatives to take back America is to "have more children" and "raise them the way that you want, consistent with your beliefs."
... (more)

---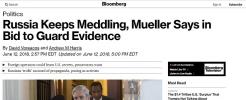 Mueller: Russians I Indicted For 'Meddling' Should Not Be Allowed to See Evidence Against Them
Special Counsel Robert Mueller likely thought the "Russian troll farm" he indicted would never show up in court as they were all Russian nationals with no fear of extradition.
... (more)

---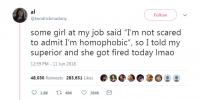 Never Forget They Want To See You Penniless And Dying In The Streets
This mega-viral tweet leftists are cheering on and sharing far and wide is a perfect example of the "tolerant left."
... (more)

---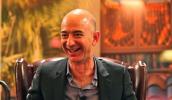 World's Richest Man Makes Seattle Libs His B*tch
Democrats in Seattle got b*tch slapped by Amazon's Jeff Bezos and decided to repeal a new tax on big business just weeks after passing it into law.
... (more)

---
---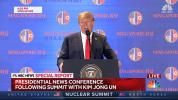 Trump Speaks The Unvarnished Truth At Epic Press Conference After Summit With Kim
President Trump spoke hard, politically incorrect truths for an hour straight on Tuesday in Singapore in one of the greatest press conferences of all time.
... (more)

---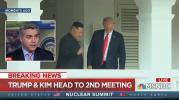 Jim Acosta Shouts At Kim Jong Un: 'Will You Give Up Your Nuclear Weapons, Sir?'
CNN's Jim Acosta shouted out idiotic questions throughout President Trump's historic meeting with North Korean leader Kim Jong Un in Singapore on Tuesday.
... (more)

---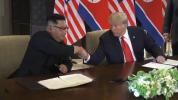 Trump-Kim Signed Statement: 'The DPRK Commits to Work Toward Complete Denuclearization of the Korean Peninsula'
The White House released the full text of President Trump's and North Korean leader Kim Jong Un's joint statement signed Tuesday by both parties.
... (more)

---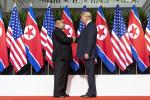 Kim Jong Un: 'The World Will See A Major Change'
President Trump and Kim Jong Un signed a "historic document" Tuesday morning in Singapore with Kim saying the two have "decided to leave the past behind."
... (more)

---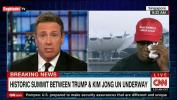 Dennis Rodman Gives Emotional Interview On N. Korea: "Obama Didn't Even Give Me The Time Of Day!"
Basketball great Dennis Rodman cried during an emotional interview early Tuesday on CNN after recounting how he was swarmed with death threats and treated like a pariah after meeting with North Korean leader Kim Jong Un five years ago.
... (more)

---
---
---
---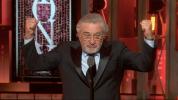 Astonishing Bravery: Robert De Niro Says 'F*** Trump' At Tony Awards, Gets Standing Ovation
Harveywood actor Robert De Niro put his career on the line Sunday night at the Tony Awards with an act that took astonishing bravery and courage.

The fallout could no doubt see him permanently blacklisted in Hollywood!
... (more)

---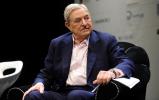 George Soros: 'Everything That Could Go Wrong Has Gone Wrong'
Billionaire George Soros lamented the rise of President Donald Trump and nationalist movements in Europe in an interview shared Saturday in the Washington Post, saying "everything that could go wrong has gone wrong."
... (more)

---
FAKE NEWS: Iran Did Not "Admit to Facilitating 9/11 Terror Attacks"
The Washington Free Beacon shared a false news report on Friday from the Saudi regime's propaganda outlet Al Arabiya claiming Iran "admitted to facilitating the 9/11 terror attacks."

They did nothing of the sort.
... (more)

---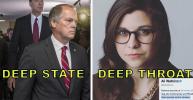 NYT's Ali Watkins Tweeted About Sleeping With Sources Like In 'House Of Cards' [Updated]
The future is female!
... (more)

Updated with another "scoop" Watkins broke as a 22-year-old journalism major...
---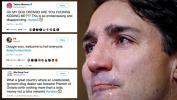 LEFTY SALT: Liberal Tears Flood In After Conservatives Savage Libs in Ontario Election
Liberal tears are flooding in at rates not seen since the election of Donald Trump thanks to the conservatives scoring a massive victory over liberals in Ontario's election on Thursday.
... (more)

---
---
---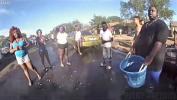 VIDEO: Female Cop Behaves Exactly As BLM Demands, Gets Publicly Humiliated As Thanks
A female police officer was filmed politely trying to prevent people from blocking traffic during an unruly "neighborhood water gun fight" in Lubbock, Texas on Saturday.
... (more)

---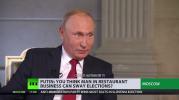 Putin On 'Russian Meddling' In U.S.: Soros 'Interferes In All Affairs Around The World'
Russian President Vladimir Putin says Russian businessmen allegedly interfering in the affairs of the US is, at worst, no different than George Soros interfering in the affairs of governments throughout the world.
... (more)

---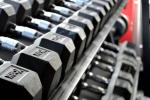 Study: Weight Lifting May Help Fight And Prevent Depression
Weight training just twice a week may work wonders for your emotional and mental health, according to a new study.
... (more)

---
Trump to Trudeau: "Didn't You Guys Burn Down The White House?"
President Trump brought up the War of 1812 during a "testy" phone call with smarmy Justin Trudeau over his new tariffs.
... (more)

---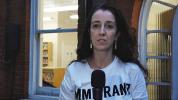 UK: Feminist Gets Attacked By 6 Ft 'Asian' Man, Blames Two 'White Middle Class' Men Who Didn't Help
Vocal feminist and open borders advocate Tamara Cincik was attacked by a large "Asian" man while riding the train yesterday in London.
... (more)

---
---
---
---