Caravan Migrant: Donald Trump Is The 'Antichrist' And Is 'Going to Hell'
A Central American migrant in the 7,000-strong army headed for the United States told CNN over the weekend that Donald Trump is the "Antichrist" and he is "going to hell."
... (more)

---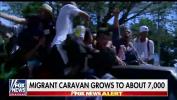 Fox News: 'About 80 Percent' Of Migrant Caravan 'Are Men Under The Age Of 35'
Fox News reported Monday that the migrant caravan headed to the United Stated from Guatemala and Honduras is composed of "about 80 percent" men "under the age of 35."
... (more)

---

Bloomberg: Political Correctness is a Tool of Conservatives Used to Oppress White Liberals
When you hear a media figure say "Americans are living in two different realities," all that means is leftists are living in a fake news media bubble as opposed to the rest of us who are living in reality.
... (more)

---
---
---
---
---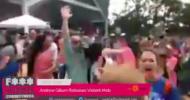 WATCH: Democrat Mob Violently Attacks Journalist At Andrew Gillum Rally
Shocking video out of Florida shows an enraged mob of angry Democrats attack a journalist while he was covering a rally for far-left Democrat gubernatorial candidate Andrew Gillum.
... (more)

---
Democrat Mob Screams At Mitch McConnell Inside Louisville Restaurant
An angry leftist mob was filmed screaming at Senate Majority Leader Mitch McConnell while he was enjoying a meal at a restaurant in Louisville on Friday night.
... (more)

---
---
---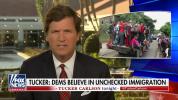 Tucker: "A Caravan's Worth Of Uninvited Migrants Arrives At Our Border Every Few Days"
Tucker Carlson said Thursday night on Fox News that "the most recent estimate suggests that a caravan's worth of uninvited migrants arrives at our border every few days."
... (more)

---
---

Twitter Locks LifeSiteNews Account Over Article On Rising Homosexual STD Rates
Twitter has locked the account of pro-life news site LifeSiteNews over a 2014 article detailing the rise in STDs among homosexuals as reported by the Centers for Disease Control and Prevention.
... (more)

---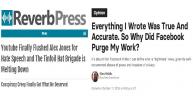 Leftist Site Which Cheered The Banning Of Alex Jones Just Got Banned Too
The left-wing propaganda mill Reverb Press cheered when Alex Jones got deplatformed and banned from Facebook, Twitter, YouTube, Apple and Spotify in a concerted, Orwellian purge.
... (more)

---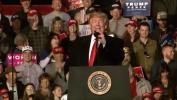 Crowd Erupts After Trump Jokes About Gianforte Body Slamming Reporter: 'He's My Kinda Guy!'
President Trump joked about Republican Rep Greg Gianforte "body slamming" a Guardian reporter during an epic rally Thursday in Montana.
... (more)

---
---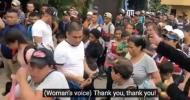 Gaetz: Video Shows Cash Being Handed Out to Honduran Migrant Caravan Headed For U.S.
Florida Republican Representative Matt Gaetz shared video on Wednesday allegedly showing cash being handed out to members of the 4000-strong Honduran migrant caravan making its way to the US that's getting bigger by the day.
... (more)

---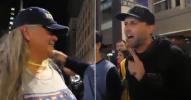 Antifa Protester to 9/11 Widow: 'Your Husband Should F***ing Rot In The Grave'
Viral video reportedly out of Portland, Oregon shows an antifa protester viciously berating a conservative woman after she told him her husband died on September 11th.
... (more)

---
---
---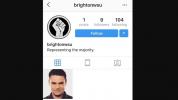 NY High School Calls Cops Over 'White Student Union' Instagram Page With Single Pic Of Ben Shapiro
Brighton Central School District administrators "immediately" called police after finding a "White Student Union" Instagram page on Tuesday which appears to have been created to mirror the school's formally recognized Black Student Union's page.
... (more)

---
---
---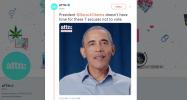 Obama: Being Uninformed And Not Caring About Politics Is No 'Excuse' Not to Vote
Former President Obama released a video Wednesday saying that being "uninformed" and not "car[ing] about politics" should not be an "excuse" for not voting.
... (more)

---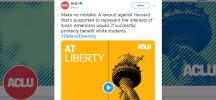 ACLU Is Now A Full-Time Wokeness Advocacy Org
The ACLU's main focus is no longer civil liberties, but instead attacking "white supremacy," which is apparently embodied by white people *not* being discriminated against in college admissions. ... (more)

---
---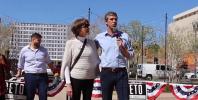 Beto O'Rourke's 'Lifelong Republican' Mom Voted In Dem Primaries Since 2000, Donated to Obama
Democrat Robert Francis "Beto" O'Rourke loves to tout how he convinced his "lifelong Republican" mother to switch over and vote for him but records show she has voted in Democrat primaries since 2000 and donated to multiple Democrats including Obama in 2007.
... (more)

---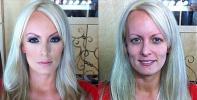 How Not to Respond to Being Called a 'Horseface'...
Immediately bringing up the topic of "bestiality"...
... (more)

---
---