Mass Defect: Social Justice Warriors Ruin 'Mass Effect' Video Game Franchise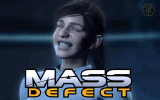 One of the most popular video game series of all time has been ruined by social justice warriors.

Bioware, the company behind the game, hired a bunch of man-hating feminists and anti-white loons to create the game.

The game they produced is loaded with bugs, has horrible animations and contains story lines featuring two men making out with each other.
... (more)

---

France: Asian Mobs Riot in Paris After Police Shooting
Asian mobs rioted in the streets of Paris on Monday night after police shot a 56-year-old Chinese father of five who they say charged them with a pair of scissors and stabbed one of their officers.

The family says he was just holding scissors to "cut up fish."

In accordance with local customs in the new culturally enriched France, Asian groups decided to organize a riot.
... (more)

---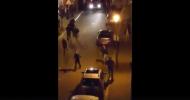 Germany: Refugees Wage Tribal War in the Streets
"Refugees" from all over the Middle East were seen bringing their tribal wars to the streets of Peine, Germany over the weekend.

From Infowars:

Syrian refugees in the northern German city of Peine started a street fight with other migrants on Saturday night, as the two groups pelted each with stones while chanting "Allahu Akbar" before police moved in
... (more)

---
---
---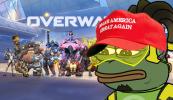 Blizzard 'Censors Trump4Prez Username in Overwatch,' Deems It 'Inappropriate'
A reddit user from r/the_donald shared a screenshot allegedly showing Blizzard censored his "Trump4Prez" username in Overwatch because they "determined that the battletag wasn't appropriate for the game."

The user posted this screenshot on Monday under the headline "Blizzard is cucked": ... (more)

---

CNN Mocked For Crazy Spin On White House Fence Jumper Story
If you had any question whether or not CNN was purely partisan anti-Trump propaganda, look no further.

This is how they reported on the arrest of the latest fence jumper on Monday:
... (more)

---

CNN's Stelter Attacks Fox News For Covering Story Of Illegal Immigrants Raping Girl At School
CNN host Brian Stelter is outraged Fox News had the audacity to cover a "local" story about two illegal immigrants allegedly raping a child at school.

From NewsBusters:

Just when you though CNN host Brian Stelter couldn't become any more of a "ridiculous figure" he found a new level of low to crawl to, during Sunday'
... (more)

---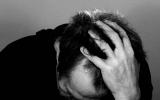 'Sorry, Not Sorry': Leftists Celebrate Surge In White Working Class 'Deaths Of Despair'
White people are killing themselves out of despair at record rates and leftists can barely contain their joy.

The Huffington Post covered the surge of these "deaths of despair" last Thursday:

Dwindling jobs for white, poorly educated, middle-age Americans is not only destroying their livelihoods and marriages, but also their lives, two Princeton Uni
... (more)

---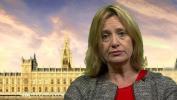 UK Takes Aim At Technology After Latest Muslim Terror Attack
Technology must be undermined in order to protect Brits from Muslims waging jihad, so says the UK's female home secretary Amber Rudd.

From RT:

Following the London terrorist attack, UK Home Secretary Amber Rudd has demanded that intelligence agencies be given access to WhatsApp messages, warning it is "completely unacceptable" to let terrorists benefit from end-to-end encrypti
... (more)

---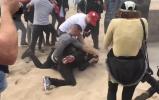 Antifa Thugs Beat Down & Arrested For Attacking Trump Supporters At Huntington Beach Rally
Video from a pro-Trump rally Saturday in Huntington Beach, California shows Trump supporters boldly beating down antifa thugs trying to disrupt their peaceful march.

The Washington Post reports three of the anti-Trump radicals were arrested "on suspicion of illegal use of pepper spray."

From The Washington Post:

Capt. Kevin Pearsall of California State Parks Police says the arrests happened when counter-protesters sprayed pro-Trump supporters
... (more)

---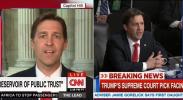 CNN Caught Faking Another "Live" Interview With Congressman?
CNN appears to have been caught once again faking a "live" interview, this time with Senator Ben Sasse.

As Mark Dice writes: "While Jake Tapper was conducting an allegedly 'live' interview with him, both MSNBC and C-SPAN were airing what they said was a live stream of Ben Sasse questioning Neil Gorsuch at his confirmation hearing."
... (more)

---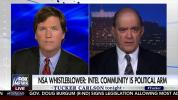 NSA Whistleblower Says NSA Spied On Congress, The Supreme Court And Trump
NSA whistleblower William Binney told Tucker Carlson on Friday that the NSA is spying on "all the members of the Supreme Court, the Joint Chiefs of Staff, Congress, both House and Senate, as well as the White House."

Binney, who served the NSA for 30 years before blowing the whistle on domestic spying in 2001, told Tucker he firmly believes that Trump was spied on.

"They're taking in fundamentally the entire fiber network inside the United States and collecting all ... (more)

---
JFK's Diary Shows He Doubted Hitler's Death, Predicted He Would 'Emerge From Hatred'
President John F Kennedy questioned whether Adolf Hitler committed suicide and predicted he would one day "emerge from the hatred that surrounds him now as one of the most significant figures who ever lived," his diary reveals.

From RT:

A young John F Kennedy once pondered over Adolf Hitler's death, wondering whether the Nazi leader had really died or was still alive, according to a diary he
... (more)

---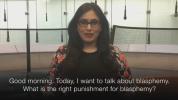 BBC Asks What Should Be The Punishment For Blasphemy -- Doesn't Like The Answer
You're going to love the new culturally enriched Britain.

From Gates of Vienna:

The hostess in the following clip from the BBC makes the
... (more)

---
---
---
Germany: Somali Arrested For Burning Down Refugee Center
Police arrested a 21-year-old asylum seeker from Somalia for allegedly burning down the refugee center where he was being given free accommodations.

From Express.de (as translated by Egri Nök for Gates of Vienna):

Mönchengladbach: Major Fire in Refugee Center — Resident Arrested

... (more)

---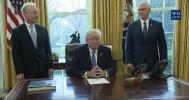 Trump: Obamacare Going To 'Explode,' Dems 'Now Own It 100 Percent'
President Trump spoke on the failure of congress to repeal Obamacare, saying he was "disappointed" no Democrats supported the Republican's healthcare bill.

"Now the Democrats own Obamacare 100 per cent," Trump said. "They own it. It's exploding now and it's going to be a very bad year. There are going to be explosive premium increases."

Trump said he hopes in the future "sometime this year" they can get a "better bill" which Democrats will be forced to support afte... (more)

---

Report: Steve Bannon Says American Health Care Act 'Written By The Insurance Industry'
Gabriel Sherman writes that White House chief strategist and former Breitbart News executive chairman Steve Bannon has privately expressed concern that the American Health Care Act (AHCA) betrays the populist voters who put Donald Trump in the White House.

From New York Magazine:

The failure to repeal and replace Obamacare would be a stinging defeat for Trump. But it would be
... (more)

---
---
---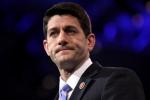 Ryancare Pulled Before Vote: 'Just Don't Have Consensus'
Obamacare is going to be left to fail on its own after Republicans could not come together to agree on a replacement.

The contemptible "conservatives," who admittedly have better ideas, couldn't agree to get on board with Ryancare and the establishment Republicans refused to support a bill which would put Americans before their donors.

Fortunately, the bill is now dead. Hopefully, Paul Ryan's career will go with it without causing too much blow-back on Trump -- who... (more)

---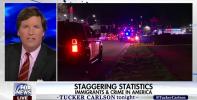 Carlson: "U.S. Has Imported A Foreign Criminal Class That Operates A Multi-Billion Dollar Drug Trade"
Tucker Carlson shared statistics on his show Thursday highlighting the link between immigrants and crime and said the US has in effect "imported a foreign criminal class that operates a multi-billion dollar drug trade within our borders."

"An exclusive analysis of data collected by the Federal Drug Enforcement Agency largely vindicates the president's claim that US immigration policies are contributing to crime in the country," Tucker said.
... (more)

---
UK Journalist Hails 'Magnificent Diversity' Of London Terror Attack Victims
New Statesman political editor and journalist George Eaton unsarcastically hailed the "magnificent diversity" of the victims in this week's terror attack in London.

Eaton wrote on Twitter Wednesday: "A snapshot of London's magnificent diversity in those injured: French, Romanian, Korean, German, Polish, Irish, Chinese, US, Italian, Greek."
... (more)

---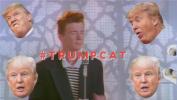 Fake News: Trump Never Threatened to Sue Parody Cat Website
Dozens of major news organizations ran with a viral fake news story yesterday claiming Donald Trump sent a cease and desist to a parody cat website.

A "17-year-old girl" referred to only as "Lucy" told fake news reporter Sage Lazzaro at The New York Observer that Donald Trump's lawyers demand she take down a fun website where users can "scratch" Donald Trump's face with cat paws.
... (more)

---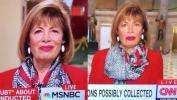 Fake News: CNN, MSNBC Interview Congresswoman "Live" At The Same Time
A viewer of CNN and MSNBC caught both networks airing a supposedly "live" interview with congresswoman Jackie Speier at the exact same time.

One of these fake news channels is clearly lying.
... (more)

---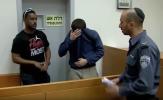 Trump Was Right: Jewish Teen Arrested For Bomb Threats To Jewish Centers
A 19-year-old Jewish teenager with dual Israeli-American citizenship was arrested Thursday by Israeli police as the "main suspect in a wave of bomb threats against Jewish community centers in the United States," the AP reports.

President Trump was viciously attacked in February for suggesting the threats may have been a false flag to "make people look bad."
... (more)

---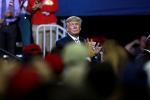 House Intel Chair Confirms Trump Team Was Surveilled
House Intelligence Chairman Representative Devin Nunes said Wednesday that on "numerous occasions" the intelligence community "incidentally collected intelligence" from Trump's transition team.

In other words, they were spied on.
... (more)

---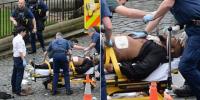 WATCH: The Truth About The London Terror Attack
"Pray for" hashtags will not prevent this.

Turning off the lights to the Eiffel Tower won't prevent this.

Putting a filter on your Facebook profile pic won't prevent this.
... (more)

---