GOP-Controlled Senate Passes 'America Last' Green Card Giveaway to Reward Big Tech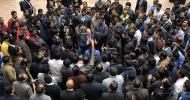 The GOP-controlled Senate stabbed their voters in the back on Wednesday by passing Utah Senator Mike Lee's green card giveaway to reward Big Tech by allowing them to import hundreds of thousands of Indian workers to take jobs from struggling American tech workers.
... (more)

---
---
'Great Reset': World Economic Forum Tells Public to Start Eating Weeds, Bugs, Drinking Sewage
The World Economic Forum, the masterminds behind "The Great Reset," are now telling the public they have to start eating weeds, bugs and drinking sewage.
... (more)

---
Corona Cops Force Entry Into Student's Home After 'Wrongly Suspecting Him Of Having A Party,' Order Him to 'Go to Bed'
Corona cops on Saturday night in Newcastle, UK allegedly entered a 22-year-old student's home they wrongly suspected of "having a party," inspected his house and then ordered him to "go to bed" after seeing he did nothing wrong.
... (more)

---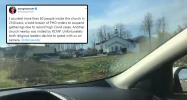 Blue Cheka Journo Rats On Church For Holding Services in Defiance of Lockdown
A journo with CBC News filmed herself ratting out worshipers at a Church in Chilliwack, British Columbia on Sunday in a remarkably pathetic and disturbing scene.
... (more)

---
Amazon Hiring 2,800 Workers A DAY As Corona Lockdowns Crush Small Biz Competitors
Amazon's workforce has surged over 50 percent in just one year with the company embarking on an "unrivaled" hiring spree as hundreds of thousands of small businesses deemed "unessential" were put out of business due to tyrannical corona lockdowns.
... (more)

---
Israel Assassinates Iranian Nuclear Scientist Near Tehran
Iranian nuclear scientist Mohsen Fakhrizadeh was assassinated in a Mossad hit on Friday while driving down the street in his own country in a suburb near their capital of Tehran.
... (more)

---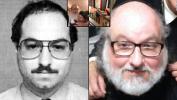 Israeli Spy Jonathan Pollard Permitted to Flee to Israel After Parole Terminated By DOJ
Israeli spy Jonathan Pollard had his parole ended on Friday by the Justice Department, allowing the duplicitous traitor to leave America and make Aliyah in Israel.
... (more)

Israel Is (Again) Pushing For War On Iran...
---
Scotland 'Makes History' by Passing Bill to Make Period Products For Women 'Free'
The socialist Scottish Labour Party on Tuesday claimed to have "made history" with the passage of a bill forcing taxpayers to pay for "free" sanitary products for women and girls.
... (more)

---
---
Video Of Cops Arresting Man For 'Defying CV Curfew' in California Is From Wauwatosa, WI in Oct [UPDATED]
Video shared Monday by Perez Hilton on Tiktok which went viral all over social media said to show police in California abusing a man for defying Governor Gavin Newsom's coronavirus curfew orders is actually from Wauwatosa, Wisconsin in October.
... (more)

---
'First You Blame White People, Now You Blame Us!?' Asian Parents Revolt Over End of Meritocracy in CA
Asian parents in California are furious their children's top-performing schools are being forced to scrap their merit-based admissions process in favor of a "diversity lotto" system.
... (more)

---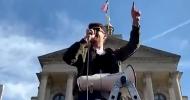 Pres. Trump Shares Nick Fuentes Speech At Georgia 'Stop The Steal' Rally Railing Against GOP Sellouts
President Donald Trump on Saturday shared an article from Breitbart prominently featuring a rousing speech from Christian conservative podcast host Nick Fuentes at a "Stop The Steal" rally in Georgia railing against GOP sellouts like Nikki Haley and Dan Crenshaw.
... (more)

---

Wauwatosa: 'White Male Mass Shooter in His 20s or 30s' Turns Out to Be 15-Year-Old Hispanic Male
The alleged "white male mass shooter" said to be in his "20s or 30s" who reportedly injured eight people at the Mayfair Mall in Wauwatosa, Wisconsin on Friday has been identified by police as a 15-year-old Hispanic male.
... (more)

Leftist Plows Vehicle Through Trump Rally in Wauwatosa...
---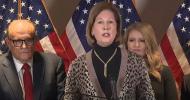 Sidney Powell Responds: 'The Chips Will Fall Where They May,' 'We Will be Filing Suit Soon'
UPDATE: Sidney Powell responded to the Trump legal team's statement that she was not part of their official team by saying she is going to forge ahead with her lawsuit representing Americans "who had their votes for Trump and other Republicans stolen by massive fraud through Dominion and Smartmatic."
... (more)

---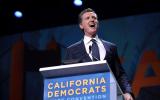 REVEALED: Gov Newsom Partied With Top Lobbyists, Calif. Medical Officials, Blew Off COVID Protocols
Photos obtained by FOX 11 Los Angeles reveal the "birthday dinner" California Governor Gavin Newsom attended earlier this month was a party with top lobbyists and California medical officials who were all flaunting the COVID-19 protocols that they're imposing on the general public.
... (more)

---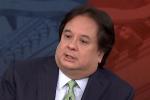 George Conway: 'Key Political Question' For U.S. Going Forward Is How to 'Deprogram' 75M Trump Voters
The "key political question for our country going forward" is how best to brainwash 75 million Trump voters into submission, according to Lincoln Project co-founder George Conway.
... (more)

---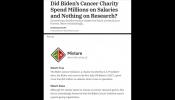 Snopes: 'Misleading' to Correctly Point Out Biden's Cancer Charity Spent Millions On Salaries, Zero On Research
The Biden Cancer Initiative spent the majority of the millions it brought in on salaries and zero on research but pointing that out is "misleading," according to Snopes.
... (more)

---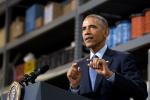 Obama: The Internet is 'The Single Biggest Threat to Our Democracy'
Big Tech needs to ramp up their authoritarian censorship and thought-policing or else our democracy will not "work," so says former President Barack Hussein Obama.
... (more)

---

California Lawmakers Fly to Maui to Party With Lobbyists As Second Lockdown Goes Into Effect
California lawmakers blew off coronavirus travel warnings and flew to Maui to party with lobbyists as their state was thrown into a vicious second lockdown, according to reports.
... (more)

---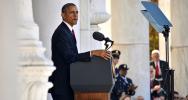 Obama: Politicians Who Criticize Israel Get Smeared As 'Anti-Semitic,' Confronted With 'Well-Funded Opponents'
Former President Barack Obama says in his new book "A Promised Land" that politicians who "criticize Israel policy too loudly" risk getting smeared as "anti-Israel" and "anti-Semitic" and get "confronted with a well-funded opponent in the next election."
... (more)

---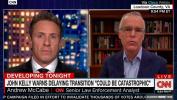 Former FBI Chief Andrew McCabe Threatens Trump: Secret Intel Could Cast You In A 'Very Negative Light'
Former acting FBI director Andrew McCabe threatened President Trump on CNN Friday night that secret intelligence exists which could cast him "in a very negative light."
... (more)

---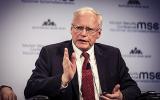 U.S. Syria Envoy Jim Jeffrey Admits Lying to President Trump to Keep War Going
James Jeffrey, a NeverTrumper who was appointed by Mike Pompeo as special envoy for Syria in 2018, is openly bragging about lying to President Trump to preserve the endless war in Syria.
... (more)

---
Biden Admin Seeks to Throw Open U.S. Borders While Instituting 'Strict' Second Lockdown Domestically
A prospective Joe Biden administration is reportedly planning to throw open America's borders and reverse President Trump's common-sense immigration policies while simultaneously throwing our country into a "strict" second lockdown in the name of stopping the coronavirus.
... (more)

---

Ticketmaster to 'Verify COVID Vaccination Status' Before Issuing Concert Passes
Ticketmaster is planning to require customers to verify coronavirus vaccination status with a digital passport on their smartphones or prove coronavirus-free status with a test in order to attend some live events, according to reports.
... (more)

---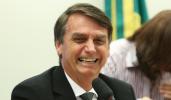 Brazilian President Jair Bolsonaro: We Must Not Deal With Covid Like 'A Country Of Sissies'
Brazilian President Jair Bolsonaro said Tuesday that Brazilians must not deal with the coronavirus like "a country of sissies."
... (more)

---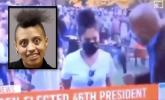 Viral Video Allegedly Shows Mayor De Blasio's Daughter Saying Biden Was Able to 'Steal' The Election
Video went viral on social media Wednesday purportedly showing Mayor Bill de Blasio's daughter Chiara celebrating how Joe Biden was able to "steal" the election.
... (more)

---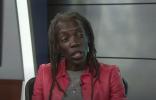 Portland City Councilwoman Who Backs 'Defund The Police' Calls Cops On Lyft Driver Over Window Dispute
Portland City Councilwoman Jo Ann Hardesty, who supports the "Defund the Police" movement and blamed riots in Portland on shadowy "white nationalists," reportedly called the police on her Lyft driver over a spat about an open window.
... (more)

---
---

Naomi Wolf: If I Had Known Biden Wanted New Lockdowns 'I Would Never Have Voted For Him'
Leftists are already regretting voting for Joe Biden and he hasn't even taken office yet (or officially won the presidency).
... (more)

---