---
---
---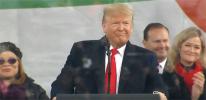 Mediaite: "Trump Tells Dangerous Lie That Gov Northam Would 'Execute a Baby After Birth'"
President Donald Trump's claim that Virginia Governor Ralph Northam said last year that he would "execute a baby after birth" is a "dangerous lie," according to Mediaite.
... (more)

---
Weeks After Iran's Strike, Pentagon Reveals 34 U.S. Soldiers Suffered Traumatic Brain Injuries
The US government had plenty of time to prepare for this by setting up missile shields and evacuating our troops, instead it looks like they just let our troops get hit and then covered it up.
... (more)

---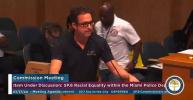 SHOCK: Formerly Hispanic Miami Police Officer SUSPENDED For Identifying As Black!
Transracialphobic bigotry is hitting record levels in America and yet the media and Democratic Party are silent!
... (more)

---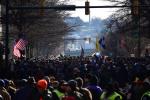 Virginia Senate Passes Red Flag Gun Seizure Bill Two Days After Second Amendment Rally
The leftist cultural imperialists who took control of Virginia last election thanks to immigration and demographic shifts are going full steam ahead with their plan to fundamentally transform the state into a mirror image of San Francisco.
... (more)

---
Trump Admin Cracks Down On Birth Tourism
This should have been done day one along with banning birthright citizenship but it's better late than never.
... (more)

---
---
Journalism, 2020: Feminist Warns Of 'Dangerous' Rise In Men Who Won't Date 'Woke' Women
If you don't want to date "woke" women you're pretty much a terrorist, that's the suggestion in UK journo Vicky Spratt's latest column for Vice Media outlet Refinery29.
... (more)

---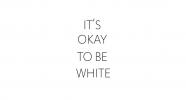 'It's OK to be White' Labeled a 'Racial Hatred Message' by UK Media
The statement "It's OK to be white" is a "racial hatred message" which "takes aim at people of colour," at least according to the UK media.
... (more)

---
---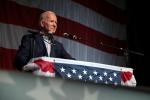 Biden: DACA Illegal Aliens Are 'More American Than Most Americans'
Democratic presidential candidate Joe Biden said Tuesday in Iowa that many illegal alien recipients of the Deferred Action for Childhood Arrivals program are "more American than most Americans."
... (more)

---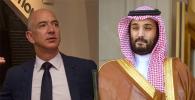 Report: Amazon CEO Jeff Bezos Had Phone Hacked by Saudi Crown Prince Mohammed bin Salman
A forensic investigation determined Amazon founder Jeff Bezos was sent malware by Saudi crown prince Mohammed bin Salman through a video file on WhatsApp in 2018, according to a report from the Guardian.
... (more)

---

'Those Are Voters We Already Have': Trump Campaign Manager Brushes Off Immigration As A Top Issue
In an interview Monday with Lou Dobbs on Fox Business, Trump 2020 campaign manager Brad Parscale dismissed immigration as a top issue for President Trump to run on in 2020 because he believes immigration patriots are voters Trump "already" has.
... (more)

---
---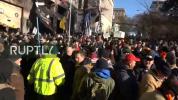 Richmond Second Amendment March Gets Huge Turnout
Thousands of Second Amendment supporters packed the streets on Monday morning ahead of a planned rally at the Capitol grounds in Richmond, Virginia.
... (more)

---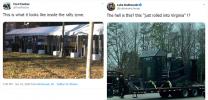 Richmond 2A Rallygoers To Be Corralled Into 'Chain-Link Pen' With Only One Way In And Out
Folks attending the Second Amendment rally at the Capitol grounds in Richmond, Virginia on Monday will be barred from exercising their Second Amendment rights and corralled into a chain-link "pen" with only one entrance and exit.
... (more)

---

Advertisement Warning Of Potential 5G Dangers Banned By UK Advertising Authority
The government and the telecom industry are allowed to roll out 5G without any real certainty about its health effects but the citizenry are not allowed to question it.
... (more)

Italy: Appeal Court Backs Man Who Claimed Cell Phone Use Gave Him Brain Tumour...
---
Tucker Slams Oxycontin-Dealing Sackler Family: 'Nobody Is Ever Punished' For 'Real Crimes'
Tucker Carlson blasted the Oxycontin-manufacturing Sackler family for escaping prison despite making $13 billion selling billions of doses of opioids which were linked to hundreds of thousands of deaths.
... (more)

---
---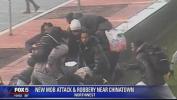 DC Media Covers Epidemic Of 'Mob Attacks,' Says Figuring Out Cause 'Is Complicated'
FOX 5 DC finally realized there's an epidemic of "mob attacks" in our nation's capital but they just can't figure out why it's happening.
... (more)

---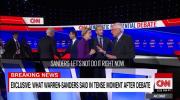 Drama Queen Warren Angrily Accused Sanders Of Calling Her 'A Liar,' Audio Reveals
Elizabeth Warren is making the case that America needs its first female president through stirring up drama, rumormongering, whining and playing the victim.
... (more)

---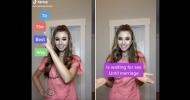 Advocating Chastity is Now Grounds for Getting 'Canceled' and Being Chaste Makes You a Terrorist
Two people were "canceled" over the past few days for recommending people wait until marriage to have sex and a new "threat assessment" from the Texas Department of Public Safety is proclaiming that people who don't have sex are a domestic terrorism threat.
... (more)

---
60 Minutes Australia Shows How 'Former' Mossad Agents Worked to Shut Down Harvey Weinstein Story
60 Minutes Australia released a short documentary Tuesday on YouTube showing how "former" Israeli Mossad agents worked on behalf of Hollywood mogul Harvey Weinstein to allegedly spy on and intimidate his accusers into silence.
... (more)

---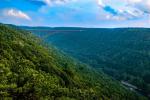 WV Lawmakers Invite VA 2nd Amendment Sanctuary Counties to Secede And Join Their State
West Virginia lawmakers introduced a resolution on Tuesday inviting Virginia's Second Amendment sanctuary counties to legally secede and "be admitted to the body politic of the State of West Virginia."
... (more)

---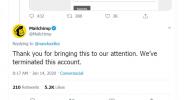 Mailchimp Bans Stefan Molyneux After One Tweet From Leftist Activist
One tweet from a left-wing activist working for the organized boycotting group Sleeping Giants appears to have been all it took for the email marketing company Mailchimp to boot popular conservative YouTuber Stefan Molyneux off their platform.
... (more)

---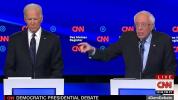 Democrats' Final Debate Panned As 'Dull Night Of The Living Dead'
The top story out of Tuesday night's final Democratic debate before the Iowa caucuses was Elizabeth Warren refusing to shake Bernie Sanders' hand.
... (more)

---
---
---