---
AMLO: How Can The U.S. Talk About Human Rights When They're Arresting Trump And Assange And Bombed The Nord Stream Pipelines?
Mexican President Andres Manuel Lopez Obrador went off on the US State Department for accusing Mexico of "human rights abuses" when the Biden regime is working to imprison former President Donald Trump, extradite Julian Assange and bombed the Nord Stream pipelines.
... (more)

---
'LGBTQ+ Rights Are A Core Part of Our Foreign Policy,' National Security Council Spokesman John Kirby Says
Advancing "LGBTQ+ rights" is a "core part" of America's foreign policy, National Security Council Spokesman John Kirby announced during a press conference at the White House on Tuesday.
... (more)

---
---
Bellingcat Journo Uses AI to Fantasize About Trump Getting Arrested Before His Crying Family
Eliot Higgins, the founder of the "nonpartisan" Bellingcat propaganda outlet that claims to fight "disinformation," is using Midjourney AI to fulfill his fantasies about former President Donald Trump getting arrested before his crying family.
... (more)

---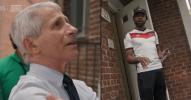 VIDEO: Fauci Rejected While Shilling Vax Door-to-Door in Black Neighborhood
Newly released footage from June 2021 shows White House chief medical advisor Anthony Fauci getting schooled while trying to shill the vax door-to-door to poor black folks in an Anacostia ward in Washington, DC.
... (more)

---
Israel Introduces Bill to Outlaw Teaching The Gospel of Jesus Christ, Sentence Violators to Prison
Two influential members of Israel's Knesset have introduced a bill to outlaw teaching the Gospel of Jesus Christ in Israel and sentence violators to prison.
... (more)

---
---

Trump Says 'Corrupt And Highly Political' Manhattan D.A. is Going to Have Him Arrested Next Week
Former President Donald Trump said Saturday on Truth Social that "illegal leaks from a corrupt and highly political" Manhattan District Attorney's office indicate that he "will be arrested on Tuesday of next week."
... (more)

---
Conservatism Inc. Shill Bethany Mandel Humiliates Herself When Asked to Define 'Wokeness'
Bethany Mandel, a "conservative thought leader" pushed on the public by the controlled media and the shills at Fox News, humiliated herself before the entire world this week after being asked by a libtard to define "wokeness."
... (more)

---
---

WashPost: Experienced Ukrainian Soldiers 'Are All Already Dead or Wounded'
The Washington Post, citing a Ukrainian battalion commander, reported this week that "all" Ukrainian soldiers with combat experience are "already dead or wounded" -- which may jeopardize the Zelensky regime's planned "spring offense" aimed at taking back lost land from Russia.
... (more)

---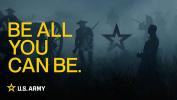 "Why Would I Want to Fight For People Who Hate Me?" U.S. Army Ad Panned on YouTube
The US Army released a new ad last week reviving their old "Be All You Can Be" slogan in a bid to attract the "deplorables" they alienated with woke garbage and vax mandates to enlist but they appear to be running into a wee bit of trouble.
... (more)

---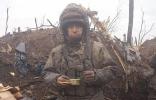 Ukrainian Soldiers Admit 'We Are Just Getting Killed' in Bakhmut, Russia Can 'Taste Victory'
The Kyiv Independent, a Western-backed pro-Ukraine propaganda outlet, released a remarkably honest article on Wednesday detailing the bleak outlook for Ukrainian troops in Bakhmut.
... (more)

---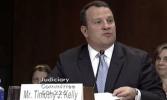 Trump-Appointed Judge Allows DOJ to Hide Exculpatory Evidence From Jury in Proud Boys J6 Sedition Trial
Trump-appointed US District Judge Timothy Kelly sided with Attorney General Merrick Garland's DOJ to allow the feds to hide a host of exculpatory evidence from the jury in the Proud Boys January 6th sedition trial after it was mistakenly leaked to the defense by an FBI agent involved in the case.
... (more)

---
Michigan Judge Dismisses Charges Against White Couple Who Pulled Gun On Alleged Black Assailants
Eric and Jillian Wuestenberg, a white couple who were charged with felonious assault for pulling a gun on a black mother and daughter who allegedly attacked their car in the summer of 2020, had all charges against them dismissed after their alleged "victims" failed to show up in court.
... (more)

---

Democrat Senator Asked Feds If Social Media Censorship Was Being Used to Stop Bank Runs
Senator Mark Kelly (D-AZ) reportedly asked the feds during a Zoom meeting on Sunday night if "there was a program in place" to censor information on social media that could lead to a run on the banks.
... (more)

---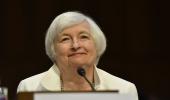 Israeli Firms Transferred $1 Billion Out of Silicon Valley Bank to Israel Before Seizure by Feds
Israeli firms managed to transfer $1 billion out of Silicon Valley Bank to accounts in Israel just before the bank was seized by the feds, the Times of Israel reports.
... (more)

---
"I Think The Fears Are Not Justified": Jim Cramer Urged Viewers to Buy Silicon Valley Bank Stock Last Month
With news of Silicon Valley Bank's collapse sending shockwaves throughout the financial system, video of CNBC host Jim Cramer urging his viewers to purchase stock in the bank last month is now going viral.
... (more)

---
Proud Boys J6 Sedition Trial Halted After Leaked Chat Logs Show FBI Agent Said Her Boss Ordered Her to 'Destroy Evidence'
The feds' political persecution of the Proud Boys took a wild turn after unintentionally leaked chat logs from FBI Special Agent Nicole Miller revealed she said she was ordered by her boss to "destroy" "338 items of evidence."
... (more)

---
Georgia Passes Hate Crimes Bill - Democrat Questions Why New Protections Only Apply to Jews
The GOP-controlled Georgia House of Representatives passed a bill earlier this week to expand what constitutes a "hate crime" which left one Democrat questioning why the measure only expands protections for Jews.
... (more)

---
Maryland Democrat's Bill Will Block Anyone Under 25 From Being Charged With Felony Murder Due to 'Frontal Lobes Not Being Fully Developed'
In the name of "racial justice," Democrats in Maryland are pushing a new bill to prevent anyone under 25 from being charged with felony murder due to their "frontal lobes not being fully developed."
... (more)

---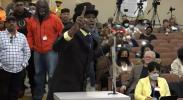 "There's Only One Thing That Would Stop Our Children From Busting Into These Liquor Stores ... Reparations"
There is "only one thing" that will stop black youth from looting liquor and jewelry stores "and that's reparations," community activist Morris "Big Money Griff" Griffin told the California Reparations Task Force.
... (more)

---
---
NYT: U.S. Intel 'Suggests' Nondescript 'Pro-Ukrainian Group' Sabotaged Nord Stream Pipelines
A nondescript "pro-Ukrainian group" with zero connections to the governments of Ukraine, America or Britain carried out the bombing of the Nord Stream pipelines, according to anonymous US intelligence officials who spoke with the New York Times.
... (more)

---
Tucker Releases New J6 Footage Showing Police Escorted Q-Anon Shaman Throughout The Capitol, J6 Committee Misled The Public
Tucker Carlson released a host of new footage "demolishing" the claim that January 6th was an "insurrection" and exposing the January 6th Committee for intentionally misleading the public with selectively edited footage.
... (more)

---
SPLC Staff Attorney Arrested for 'Domestic Terror Attack' on Police Training Facility in Atlanta
Thomas Webb Jurgens, a 28-year-old lawyer for the Southern Poverty Law Center, is one of nearly two dozen suspected antifa extremists arrested Sunday on domestic terrorism charges for attacking a police training center under construction in Atlanta.
... (more)

---
Florida GOP Declares War On The First Amendment to "Combat Anti-Semitism"
"The Free State of Florida" is set to have the most oppressive hate crime laws in America in order to "combat anti-Semitism."
... (more)

---
---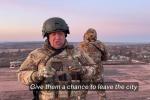 'The Pincers Are Getting Tighter': Wagner Chief Tells Zelensky Russia Has Bakhmut 'Surrounded'
Russia's Wagner Group founder Yevgeny Prigozhin released a video on Friday from just outside the center of the Ukrainian city of Bakhmut telling Volodymyr Zelensky to order a withdrawal immediately as they have the city "practically surrounded" with only one road left out, Reuters reports.
... (more)

---