Putting Prog-Globalism Before Profits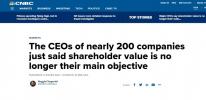 The CEOs of Amazon, Apple, Goldman Sachs, Raytheon and nearly 200 other companies want you to know they're down with woke capitalism.
... (more)

PRE-CRIME NATION: College Student Arrested, Stripped of Firearms for Posting Social Media Meme...
---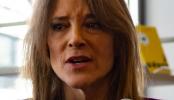 Marianne Williamson: We Need to Stay in Afghanistan to Advance Feminism
Democratic 2020 presidential candidate Marianne Williamson said it's "unacceptable" for the Trump administration to consider pulling troops out of Afghanistan because we need to ensure "the rights and protection of women" who were abused by the Taliban.
... (more)

---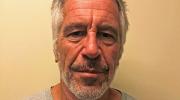 Poll: Only 29 Percent Of Americans Believe Jeffrey Epstein Committed Suicide
Only 29 percent of American adults believe Jeffrey Epstein committed suicide in jail, according to a new poll from Rasmussen Reports.
... (more)

---
---
---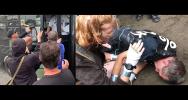 Portland: Antifa Rioters Attack Right-Wingers With Hammers, Beat Man Unconscious, Spray People With Mace
Antifa rioters in Portland on Saturday violently attacked right-wing rallygoers with hammers, beat a man unconscious, attacked people with weapons in the streets and sprayed multiple people with pepper-spray and mace.
... (more)

---
Foreign Policy Goes Into Propaganda Overdrive: 'White Supremacists Want A Nuclear Weapon'
The media is recycling the same propaganda they used to lie us into the war in Iraq but now they've replaced Saddam Hussein with "white supremacists" as the new terror threat on the brink of killing us all.
... (more)

Flashback: Dem Rep Eric Swalwell Says He'd Nuke Americans Resisting His Gun Confiscation Plan...
---
---
---
---
---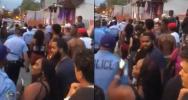 Philly Residents 'Yell, Scream And Throw Things' At Police During 8-Hr Standoff Where 6 Cops Were Shot
Philadelphia police were taunted, shoved and had objects thrown at them by local residents in the midst of an 8-hour standoff on Wednesday where six police officers were shot.
... (more)

---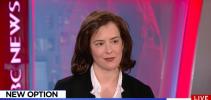 Fmr NBC News Reporter Says Medics Told Her 'Police Forced Them to Stop Working On' Heather Heyer Which 'Led to Her Death'
Former NBC News reporter Mary Emily O'Hara said Monday that she "had exclusive interviews with medics who said state police forced them to stop working on [Heather Heyer] after the crash -- which they believed led to her death" but her story was "canceled" by her employer. ... (more)

---
---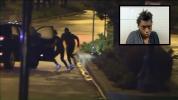 Chicago: Teen Robbers Charged With Murder After Accomplice Shot Dead By 75yo Man In Self-Defense
Amazingly, the 75-year-old Chicagoan is not being criminally charged for legally defending himself.
... (more)

---

CNN's Anderson Cooper: It's 'Exciting' That 'Whites Will Not Be The Majority' in America
CNN host Anderson Cooper is eagerly awaiting the day when "whites will not be the majority" in the United States of America, Fox News reports.
... (more)

Immigration as Punishment...
---
---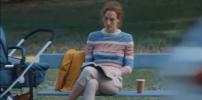 UK Bans Volkswagen Ad For Showing Men Working And Mother Raising A Child
This is the first advertisement banned from television in the United Kingdom by the Orwellian "Advertising Standards Authority" for portraying "gender-stereotypical activities."
... (more)

---

Multiple Bullets Shot At Two ICE Facilities In Texas
When are we going to have a national conversation about radicalization by the controlled media?
... (more)

---
---
Drone Footage Shows Electronics 'Removed' From Jeffrey Epstein's House Before FBI Raid
Drone footage of Jeffrey Epstein's "Pedophile Island" appears to show a bunch of electronics were removed from Epstein's house before the FBI's long overdue raid of his property on Monday.
... (more)

Updated w/ drone footage of FBI raid!
---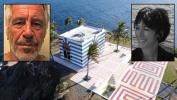 Report: Epstein's Partner Ghislaine Maxwell Said Island Was 'Completely Wired For Video'
Jeffrey Epstein's alleged madam/handler Ghislaine Maxwell reportedly told a friend that Epstein's Island in Little St James was "completely wired for video."
... (more)

---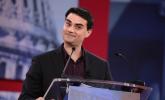 Ben Shapiro Blames Jeffrey Epstein's Death On 'Incompetence By Jail Officers,' 'Not All That Uncommon'
Neocon Ben Shapiro wants Americans to know there was no conspiracy at work with the alleged death of Jeffrey Epstein because some anonymously sourced media reports claim his jail guards were overworked.
... (more)

Pathologist Connected to JFK Investigation to Conduct Autopsy on Epstein...
---
---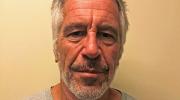 Reports: No Video, No Witnesses to Jeffrey Epstein's Alleged 'Suicide'
Media reports citing anonymous sources are claiming there were no cameras filming Jeffrey Epstein in prison, no guards watching over him and his cellmate was transferred on Friday before Epstein's alleged death.
... (more)

---
---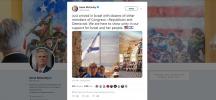 Democrats And Republicans Party in Israel After Jeffrey Epstein Allegedly 'Commits Suicide'
As the Jeffrey Epstein "suicide" scandal was exploding on social media, GOP House Leader Kevin McCarthy announced he and dozens of other members of congress arrived in Israel for an all-expense-paid trip.
... (more)

---

Fmr Deputy AG Rod Rosenstein Downplays Jeffrey Epstein Suicide
Former United States Deputy Attorney General Rod Rosenstein on Saturday suggested "suicides" like Jeffrey Epstein's are common and said "stopping people from harming themselves is difficult."
... (more)

---

Marco Rubio Criticizes Spread Of 'Conspiracy Theories' On Jeffrey Epstein
Senator Marco Rubio on Saturday criticized the "immediate rush to spread conspiracy theories" about Jeffrey Epstein's alleged accomplishes in the wake of his highly suspicious alleged suicide.
... (more)

---
Report: Jeffrey Epstein Guards Broke Protocols, Failed to Make Required Checks
Reuters reported Saturday a source told them Jeffrey Epstein "was found hanging by his neck" after being taken off suicide watch and his jail guards failed to make required check-ups on him overnight.
... (more)

---