Orban: 'The Youth of Western Europe Will Live to See When They Become a Minority in Their Own Country And Lose the Only Place in the World to Call Home'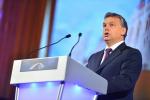 Hungary's Prime Minister Viktor Orban warned Europeans at a massive rally on Thursday that Europe is facing a migrant invasion and "those who don't block migration at their borders will be lost."
... (more)

---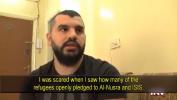 Christian Refugee Returns to Syria: 'I Was Scared When I Saw How Many Refugees Openly Pledged to ISIS'
Christian refugee Spiro Haddad, 25, told German TV he fled Austria because he feared for his life after seeing how many fellow refugees "openly pledged to Al-Nusra and ISIS."
... (more)

---

Left And Right Unite to Demand States Not Give Amazon Special Tax Breaks For New HQ
State governments are lining up to give the world's richest man, Jeff Bezos, billions in tax breaks for Amazon's second headquarters, but citizens across the ideological spectrum are uniting to demand the lunacy stop.
... (more)

---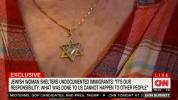 CNN: ICE Deporting Illegal Aliens is Similar to the Holocaust
CNN ran a sob story on Wednesday comparing ICE agents' enforcement of US immigration laws to Nazis rounding up Jews for the Holocaust.

In a segment for Erin Burnett's "OutFront," CNN correspondent Kyung Lah interviewed a Jewish woman who decided to hide illegal aliens in her home because she was "driven by thoughts of the Holocaust."
... (more)

---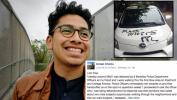 Sen. Kamala Harris: Young People Like Accused Hate Criminal Ismael Chamu 'Represent Our Future'
Democratic presidential favorite Senator Kamala Harris said Wednesday that people like illegal alien and accused anti-white hate criminal Ismael Chamu "represent our future."

UC Berkeley student Ismael Chamu and fellow student Peter Estrada stand accused of a host of crimes, including allegedly spray-painting near Berkeley campus the messages, "F— White People," ... (more)

---
---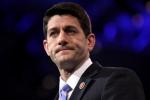 You Won't Believe Paul Ryan's Idiotic Takeaway From The Pennsylvania Special Election!
Does the Republican establishment want to throw the House and the Senate just to thwart President Donald Trump or are they actually this tone-deaf?
... (more)

---

'I Would Vote For Him Every Time': Stormy Daniels' Mother Loves President Trump
Stormy Daniels' mother loves President Trump and is just as disgusted with her daughter as the rest of us.
... (more)

---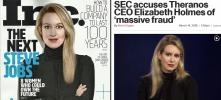 Media Darling Hailed As 'Next Steve Jobs' Accused of 'Massive Fraud' by SEC
The media hailed female entrepreneur Elizabeth Holmes as "the next Steve Jobs" because she wore a turtle neck and claimed to have revolutionized blood-testing with her company Theranos.

On Wednesday, she was charged with "massive fraud" by the SEC.
... (more)

---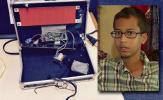 Ahmed 'Clock Boy' Mohamed's Lawsuit Dismissed
Master scientist Ahmed "Clock Boy" Mohamed may be the world's foremost expert on building clocks, but it doesn't appear he can build a solid discrimination case.
... (more)

---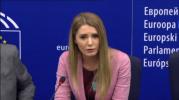 Lauren Southern Speaks to European Parliament on Right-Wingers Banned From UK
Canadian citizen journalist Lauren Southern spoke about being detained by the UK authorities for her political views in a press conference at the European Parliament on Wednesday.
... (more)

---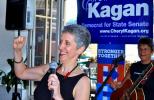 MD Sen. Cheryl Kagan Claims She Was Sexually Assaulted by Lobbyist, Video Shows He Hugged Her
Maryland state senator Cheryl Kagan tried to #MeToo a lobbyist by claiming he inappropriately sexually groped her at a bar in Annapolis on March 1st.

Fortunately for her victim, former lawmaker turned lobbyist Gil Genn, there was surveillance video of the event which shows he gave her what appears to be nothing more than a polite hug.
... (more)

---
---

Russia Demands Samples Of 'Soviet Chemical Weapon' Allegedly Used to Poison Spy
If British Prime Minister Theresa May has evidence a "Soviet chemical weapon" was used to poison ex-double agent Sergei Skripal, then they should provide Russia with samples as proof Russian Minister of Foreign Affairs Sergey Lavrov said Tuesday.
... (more)

---
Report: Trump DOJ Declares Plastic Bump Stocks 'Machine Guns' in Order to Ban Them
This is so shockingly stupid I can only assume it's being done with the full knowledge it will go nowhere.
... (more)

---
Nets Give Less Than One Minute to House Intel Committee 'No Collusion' Findings
After spending thousands of hours over two years speculating about alleged "collusion" between the Trump campaign and Russia, the major networks dedicated less than one minute to news the House Intelligence Committee determined there was no collusion and closed their inquiry on Monday.
... (more)

---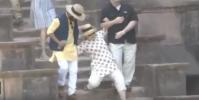 Hillary Clinton Nearly Falls Down Set Of Stairs TWICE In India
Failed presidential candidate Hillary Clinton nearly fell down a set of stairs twice on Monday despite having two men aiding her every step.
... (more)

---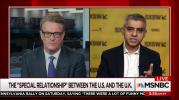 London Mayor to MSNBC: I "Worry" About Perception People Have of America Due to Trump
London Mayor Sadiq Khan told Joe Scarborough Monday on MSNBC that he "worries" about the "perception" people have of America because of President Trump.
... (more)

---

Clinton Says She Lost Election Because Trump Voters Don't Like African Americans Having Rights, Women Having Jobs
Failed presidential candidate Hillary Clinton said Sunday at the India Today Conclave that the reason she lost the white female vote and in turn the election was because Trump voters "didn't like black people getting rights" and "don't like women getting jobs."
... (more)

---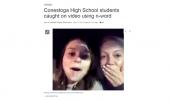 Philly Paper Goes After High School Girls For Using N-Word
The Philadelphia Tribune ran an attack piece on two high school girls for using the n-word as a joke on their personal social media accounts.
... (more)

---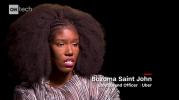 Uber Exec: "I Want White Men to Look Around in Their Office And Say, 'Oh Look, There's a Lot of White Men Here, Let's Change This'"
Uber's chief brand officer Bozoma Saint John told CNN on Sunday that she wants white men to recognize that a bunch of white guys working together in an office is a problem which they need to fix.
... (more)

---
---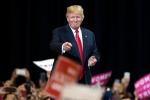 Report: 'Trump Prepares to Defenestrate Cuck Allies and Go Full MAGA'
President Trump is preparing to go "Full MAGA" and give Jivanka and General McMasters the boot, according to a Vanity Fair report which dropped Friday.
... (more)

---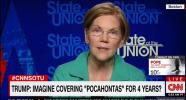 Elizabeth Warren Dodges On Taking DNA Test: 'I Know Who I Am'
Sunday on Fox News, Senator Elizabeth Warren (D-MA) refused to say whether she'd take a DNA to prove her supposed Native American heritage.
... (more)

---
VIDEO: Tommy Robinson Fights Off Antifa Goons Despite Being Hugely Outnumbered
Former English Defense League leader Tommy Robinson fought off a group of antifa thugs Saturday in north London despite being hugely outnumbered.
... (more)

---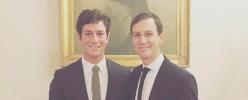 Jared Kushner's Brother Josh Donates $50k to Anti-Gun 'March For Our Lives'
Jared Kushner's brother Josh Kushner has "quietly" donated $50,000 to the anti-Second Amendment activist group "March for Our Lives," according to Axios.
... (more)

---
---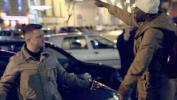 VIDEO: Tommy Robinson Lays Out Migrant Who Threatened His Life In Rome
Viral video out of Rome shows former English Defence League leader Tommy Robinson defending himself forcefully from a violent migrant who threatened the lives of him and his camera crew.
... (more)

---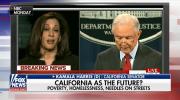 Kamala Harris: 'California Represents The Future,' Doesn't Matter If Americans 'Don't Like It'
Democratic presidential favorite Senator Kamala Harris said Wednesday on MSNBC that the third world s--thole of California "represents the future" of America and it doesn't matter if Americans "don't like it."
... (more)

---

Rep Rohrabacher Served America For 3 Decades, Now Dems Are Smearing Him As A Russkie Agent
Representative Dana Rohrabacher of Orange Country, California has served his country honorably for nearly three decades while bucking the GOP establishment.

With his reelection coming up, shameless Democrats are smearing him as a Russian agent.
... (more)

---