Cops Accused of Murder in Death of Tyre Nichols Were Hired After PD Relaxed Job Requirements, Launched 'Diversity' Push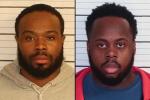 At least two out of five Memphis police officers charged with murder in the death of Tyre Nichols joined the force after the department relaxed hiring standards and launched a push to improve the department's "diversity" under the promise that residents having cops "who look like them and understand their culture" would serve to "defuse" conflicts without the need for "physical force."
... (more)

---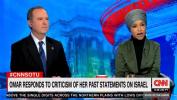 Rep. Ilhan Omar: "I Wasn't Aware of The Fact That There Are Tropes About Jews and Money"
Minnesota Rep Ilhan Omar (D) apologized once again for her past criticisms of Israel during a struggle session with CNN's Dana Bash and California Rep Adam Schiff (D) on Sunday.
... (more)

---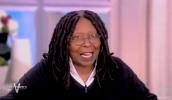 Whoopi Goldberg Asks If 'We Need to See White People Also Get Beaten' to Get Police Reform
"The View" co-host Whoopi Goldberg on Monday responded to the death of Tyre Nichols by wondering if "we need to see White people also get beaten" in order to get police reform.
... (more)

---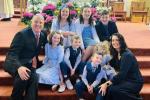 Mark Houck, Pro-Life Activist Vindictively Prosecuted by Merrick Garland's DOJ, Found Not Guilty of Bogus 'FACE Law' Charges
"The jury in the blockbuster pro-life trial of Mark Houck, a Catholic sidewalk counselor and father of seven who was subjected to an FBI raid and charged with two felonies for pushing an abortion "escort" who attorneys say had been harassing Houck's 12-year-old son, delivered its verdict Monday, finding Houck not guilty on both charges," LifeSiteNews reports.
... (more)

---
Media Agrees: Blame White People For Five Black Cops Beating Tyre Nichols
White people are to blame for five black cops beating 29-year-old black man Tyre Nichols after he evaded and resisted arrest earlier this month in Memphis, Tennessee, according to the controlled media.
... (more)

---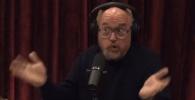 'Let Everybody Pour In!': Louis CK Says U.S. Needs Open Borders as Punishment For Oppressing The Third World
MeTooed Hollywood libtard Louis CK told Joe Rogan in a recent podcast that America needs open borders to knock us down a peg and punish us for oppressing the Third World.
... (more)

---
---
---

Israel Convinced U.S. to Assassinate Iranian Gen. Qasem Soleimani, Fmr Israeli Intel Chief Boasts
Israel convinced America to assassinate Iranian General Qasem Soleimani by supplying intelligence painting him as an "immediate threat," former Israeli military intelligence chief Tamir Hayman boasted in an interview with Jewish News this week.
... (more)

---
---
Report: U.S. Officials 'Ran Out of Time' Before Discussing Migration With Mexico
US cabinet officials reportedly "ran out of time" before they could formally discuss migration with Mexico as part of Joe Biden's meeting with Andres Manuel Lopez Obrador in Mexico City on Monday.
... (more)

---
---
---
---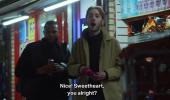 London Mayor Sadiq Khan Urges PoCs to Be On The Lookout For Sexist White Men Harassing Women in the Streets
London Mayor Sadiq Khan celebrated the New Year by sharing a PSA featuring a belligerent white man harassing an innocent woman in front of his outraged PoC friends.
... (more)

---

Information Liberation's Most Popular Stories of 2022
Here's a collection of the top ten most popular stories from Information Liberation for 2022!
... (more)

---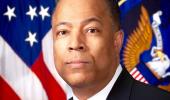 House Sergeant at Arms Claims J6 Response Would Have Been 'Vastly Different' If Rioters Were Black
The Capitol police would have carried out a bloodbath if the mostly white Jan 6 protesters were black, according to House sergeant at arms William Walker.
... (more)

---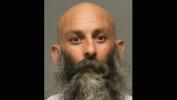 Pot-Smoking Trucker Deemed Second 'Ringleader' of Whitmer Kidnapping Plot Sentenced to 19 1/2 Years in Prison
Barry Croft, a pot-smoking trucker the feds called the secondary "ringleader" of the FBI-led plot to kidnap Michigan Governor Gretchen Whitmer, was sentenced to nearly 20 years in prison on Wednesday.
... (more)

---
---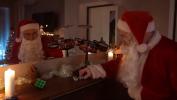 Merry Christmas!
This epic ad out of Russia ought to get you in the Christmas spirit!
... (more)

---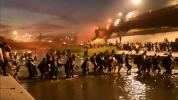 Over 1,500 Illegals Filmed Crossing U.S. Southern Border in 'Largest Single Group Ever' - Record 6.4 MILLION May Enter Per Year
A record breaking migrant caravan of thousands of illegal aliens brought through Mexico to Texas by globalist NGOs were filmed crossing our southern border on Sunday night.
... (more)

---

U.S. Scientists Claim Nuclear Fusion Energy 'Breakthrough'
American scientists believe they've made a nuclear fusion energy "breakthrough" that could lead to free energy.
... (more)

---
---
ADL CEO Jonathan Greenblatt on Kanye "Ye" West's Cancelation: "If We Don't Get Him... The Myth Spreads"
ADL CEO Jonathan Greenblatt told The Breakfast Club in a stunning slip-up that he organized the cancelation of Kanye "Ye" West because "if we don't get him" then the "myth" of Jewish power will spread.
... (more)

---
Jordan Peterson Calls For YouTube to Censor Anonymous Critics of His Fawning Netanyahu Interview
Jordan Peterson on Tuesday called for YouTube to segregate all anonymous commenters because his viewers overwhelmingly criticized his embarrassing, fawning interview of Israeli President Benjamin Netanyahu.
... (more)

---
YouTuber Ethan Klein Celebrates The Murder of Christ: "If Jesus Was Here I'd Spear Him! I Liked It The First Time And I'd Do It Again!"
YouTuber Ethan Klein told his nearly 3 million subscribers he wants to get together with his "Jewish brothers" and murder Jesus Christ "again" because he "liked it the first time" and would love to "do it again!"
... (more)

VIDEO: Gavin McInnes Interviews Ye and Nick Fuentes...
---
Paul Pelosi Appears Jovial in First Public Outing After Hammer Attack; Footage of Incident Still Secret
"Paul Pelosi made a dramatic return to Washington's social scene at the Kennedy Center honors Sunday, more than a month after suffering a brutal hammer attack at his San Francisco home," The Daily Mail reports. ... (more)

---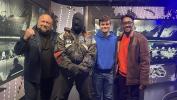 Kanye "Ye" West Appears on Alex Jones Show, Triggers International Incident With Israel
Kanye "Ye" West's interview with Alex Jones was so off the chain it triggered an international incident with Israel.
... (more)

---
---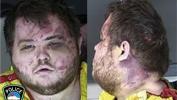 Colorado Gay Club Shooting Suspect is 'Non-Binary' And Uses 'They/Them' Pronouns, Lawyer Says
Colorado gay club shooting suspect Anderson Lee Aldrich identifies as "non-binary" and uses "they/them" pronouns, according to his lawyer.
... (more)

---