Bloomberg: Political Correctness is a Tool of Conservatives Used to Oppress White Liberals

When you hear a media figure say "Americans are living in two different realities," all that means is leftists are living in a fake news media bubble as opposed to the rest of us who are living in reality.
... (more)

---
---
---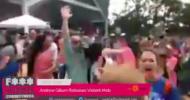 WATCH: Democrat Mob Violently Attacks Journalist At Andrew Gillum Rally
Shocking video out of Florida shows an enraged mob of angry Democrats attack a journalist while he was covering a rally for far-left Democrat gubernatorial candidate Andrew Gillum.
... (more)

---
Democrat Mob Screams At Mitch McConnell Inside Louisville Restaurant
An angry leftist mob was filmed screaming at Senate Majority Leader Mitch McConnell while he was enjoying a meal at a restaurant in Louisville on Friday night.
... (more)

---
---
---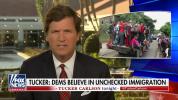 Tucker: "A Caravan's Worth Of Uninvited Migrants Arrives At Our Border Every Few Days"
Tucker Carlson said Thursday night on Fox News that "the most recent estimate suggests that a caravan's worth of uninvited migrants arrives at our border every few days."
... (more)

---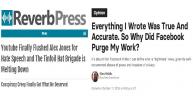 Leftist Site Which Cheered The Banning Of Alex Jones Just Got Banned Too
The left-wing propaganda mill Reverb Press cheered when Alex Jones got deplatformed and banned from Facebook, Twitter, YouTube, Apple and Spotify in a concerted, Orwellian purge.
... (more)

---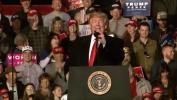 Crowd Erupts After Trump Jokes About Gianforte Body Slamming Reporter: 'He's My Kinda Guy!'
President Trump joked about Republican Rep Greg Gianforte "body slamming" a Guardian reporter during an epic rally Thursday in Montana.
... (more)

---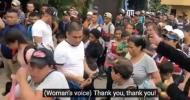 Gaetz: Video Shows Cash Being Handed Out to Honduran Migrant Caravan Headed For U.S.
Florida Republican Representative Matt Gaetz shared video on Wednesday allegedly showing cash being handed out to members of the 4000-strong Honduran migrant caravan making its way to the US that's getting bigger by the day.
... (more)

---
---
---
---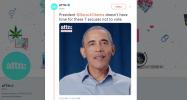 Obama: Being Uninformed And Not Caring About Politics Is No 'Excuse' Not to Vote
Former President Obama released a video Wednesday saying that being "uninformed" and not "car[ing] about politics" should not be an "excuse" for not voting.
... (more)

---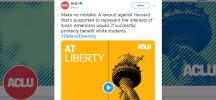 ACLU Is Now A Full-Time Wokeness Advocacy Org
The ACLU's main focus is no longer civil liberties, but instead attacking "white supremacy," which is apparently embodied by white people *not* being discriminated against in college admissions. ... (more)

---
---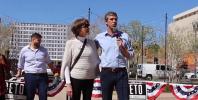 Beto O'Rourke's 'Lifelong Republican' Mom Voted In Dem Primaries Since 2000, Donated to Obama
Democrat Robert Francis "Beto" O'Rourke loves to tout how he convinced his "lifelong Republican" mother to switch over and vote for him but records show she has voted in Democrat primaries since 2000 and donated to multiple Democrats including Obama in 2007.
... (more)

---
---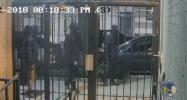 Video Shows 'Antifa Started The Fight' In NYC, But NYPD Looks to Charge 9 Proud Boys
Gavin McInnes says newly released surveillance video shows it was "antifa who started the fight" Friday night in New York City between them and the Proud Boys.
... (more)

---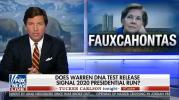 Tucker Carlson: 'Elizabeth Warren Has Appointed Herself The Head Of The #MeSioux Movement'
The absolute madman Tucker Carlson dropped every pun in the book during an hysterically funny monologue Monday night on Fox News.
... (more)

---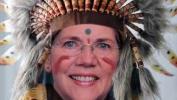 Elizabeth Warren Might Be Between 1/64th and 1/1,024th Native American
Elizabeth Warren might possibly be anywhere from 1/64th to 1/1,024th Native American, though her hand-picked DNA expert can't say for certain.
... (more)

---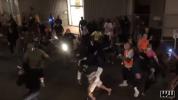 Masked Antifa Mob Attacks Patriot Prayer, Proud Boys At 'Law And Order' March in Portland
A masked antifa mob was filmed attacking a "Law and Order" march in Portland by Patriot Prayer and Proud Boys on Saturday night.
... (more)

---
---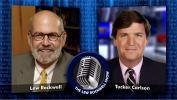 The American Ruling Class: Lew Rockwell Interviews Tucker Carlson
The absolute madman Tucker Carlson went on Lew Rockwell's podcast over the weekend to talk about America's elites war on the middle class, Big Tech's censorship of the internet and his new book, Ship of Fools: How a Selfish Ruling Class Is Bringing America to the Brink of Revolution.
... (more)

---
GOP Senator Schools Whiny Lib Activists After They Demand He 'Apologize' to Their Children
Video is going viral of Republican Senator Bill Cassidy schooling a group of whiny liberal activists after they demand he "apologize" to their children for "ruining their futures" by voting for Judge Kavanaugh.
... (more)

---
Facebook And Twitter Ban Popular Independent Media Sites In Coordinated Purge
Mark Zuckerberg and Jack Dorsey just carried out quite possibly the biggest attack on the free press in the history of America and the corporate media is cheering it on.
... (more)

---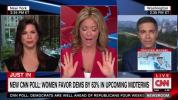 Viral Vid Contrasts Media Freak Out Over Use Of The 'Mob Word' With Leftist Mobs Going Wild
The Free Beacon released an viral "SUPERcut" on Thursday of media hacks demanding people not refer to leftist mobs as "mobs" and cut in video of said leftist mobs engaging in mob behavior.
... (more)

---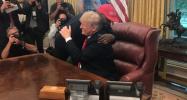 President Trump Has Wild Meeting With Kanye West At White House: 'That Was Quite Something'
BASED Kanye West had a wild meeting on Thursday with President Donald Trump at the White House surrounded by press.

Kanye gave Trump a nice big hug and said, "I love this guy right here!"
... (more)

---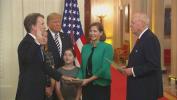 KAVANAUGH DELIVERS: Defends Law Saying U.S. Can Deport Criminal Immigrants For Past Crimes
Judge Brett Kavanaugh is already delivering on putting America and Americans first. Judge Neil Gorsuch, on the other hand, appears to be showing weakness on immigration once again.
... (more)

---