First Amendment Auditor Gets Shot, Called A 'Nazi' For Filming Outside LA Synagogue
A "First Amendment auditor" was shot and called a "Nazi" for filming outside of a synagogue in Los Angeles on Thursday.
... (more)

---

Report: Jussie Smollett 'Staged' Attack With Help Of Extra From 'Empire,' Home Raided
Two adult brothers of Nigerian descent, one of whom appeared as an extra on the show Empire with Jussie Smollett, had their home raided by Chicago police Wednesday night for allegedly helping Smollett stage a fake hate crime against himself, according to a new report.
... (more)

---
---

This Error-Ridden Ocasio-Cortez Clip Is Twitter's Most Watched Political Video Ever
An error-ridden 5-minute video of Alexandria Ocasio-Cortez attacking President Trump as a "bad guy" is the "most viewed video of any politician on Twitter, ever," according to NowThis deputy editor Jon Laurence.
... (more)

---
---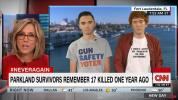 David Hogg: 'Improve Ambulance Response Time' Instead Of Arming Teachers
This is just the type of problem-solving genius which got anti-gun activist David Hogg into Harvard with just a 1270 SAT score!
... (more)

---

Poll: 75% of Americans Are Against Outlawing Boycotts of Israel
Though members of both parties love to cite polls which indicate a slim majority oppose building a wall on our southern border to justify not voting for a wall, they couldn't care less about public polling (or the First Amendment) when it comes to banning Americans from boycotting Israel.
... (more)

Mississippi House Passes Bill Banning Boycott of Israel...
---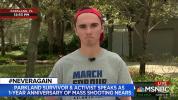 David Hogg: AR-15 Owners Are 'Hunting' Human Beings
While wearing a backwards baseball cap on live TV, anti-gun activist David Hogg told MSNBC's Andrea Mitchell that AR-15 owners are not "defending" themselves but instead "hunting" human beings.
... (more)

---
---
---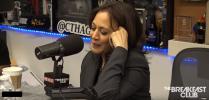 Kamala Harris Has Her Own 'Hot Sauce In My Bag' Pandering Moment On The Breakfast Club Radio Show
Democratic presidential candidate Kamala Harris told the African-American radio show The Breakfast Club she smoked weed in college and listened to Tupac and Snoop Dogg -- but their albums hadn't even been released by the time she graduated.
... (more)

UPDATE: Also backed reparations!
---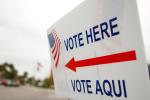 Iowa Democrats to Allow Voters to Vote By Phone
Iowa Democrats are going to allow registered Democrat voters to phone it in...
... (more)

---
---
---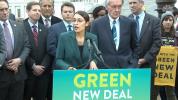 Dems Unveil The Stupidest 10-Year-Plan In The History Of The World
The Democrats' "Green New Deal" is so stupid you have to applaud Alexandria Ocasio-Cortez for having the temerity to release it to the public.
... (more)

---
MSNBC's Thompson Suggests Blackface Is A 'Crime' On Par With Rape: 'It's A Crime to Us As Black People'
MSNBC regular Mark Thompson defended Virginia Lt Gov Justin Fairfax on Thursday by saying that wearing blackface is a "crime" to black people which could be on par with the crime of rape.
... (more)

---
---

The Spoils Of Censorship: NYT Raked In $709 Million Digital Revenue In 2018
Having Big Tech rig their search results to favor you and shut down, censor, demonetize and suppress your competition is very lucrative.
... (more)

---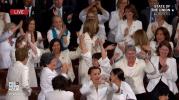 SOTU: Dem Congresswomen Cheered Harder For Themselves Than For War Heroes, Child Cancer Survivors
Democrat congresswomen sat silently while President Trump called for late-term abortion to be outlawed but went absolutely wild and started "raising the roof" when he started praising them for attaining more power as a group.
... (more)

---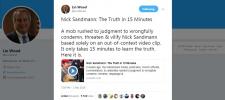 WATCH: Nick Sandmann's Attorney Releases Viral Video Showing 'The Truth' Of What Happened In DC
The high-powered attorney representing Covington Catholic student Nicholas Sandmann released a powerful video on Sunday showing multiple new angles of what went down on January 18th at the steps of the Lincoln Memorial in Washington DC.
... (more)

---
WATCH: Salvini Tells Open Borders Leftist He'll Send 20 Migrants to His House to Take Care Of
Populist Italian Interior Minister Matteo Salvini schooled a leftist protester pushing open borders over the the weekend by telling him he'll have the state send him 10 to 20 migrants to his house to personally take care of.
... (more)

---
---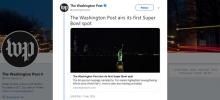 WashPo Spends $5.2M On Super Bowl Ad Lecturing Americans On The Importance Of Journos
The Washington Post dropped some $5.2 million on a melodramatic Super Bowl ad on Sunday praising journos as heroes sacrificing their lives on battlefields so that we may be informed.
... (more)

---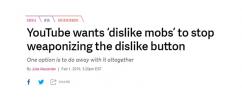 YouTube Looking Into Removing Dislike Button After Gillette Ad, YouTube Rewind Fails
The social justice warriors at Google-owned YouTube appear to be very angry that the public keeps rejecting their propaganda.
... (more)

---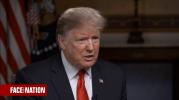 Death Knell For Syria Pullout: 'We Have to Protect Israel' Says Trump
After approaching two months of talk of a "full" and "immediate" US troop withdrawal from Syria, first ordered by President Trump on December 19 — which was predictably met with swift and fierce pushback from beltway hawks including in some cases his own advisers — it now appears the death knell has sounded on the prior "complete" and "rapid" draw down order.
... (more)

Same Interview: Trump Says 'We've Got to Get Out of These Endless Wars'...
---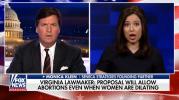 WATCH: Democrat Pro-Abortion Activist Beclowns Herself In Debate With Tucker Carlson
Democrat pro-abortion activist Monica Klein gave a masterclass in beclowning one's self Wednesday on Tucker Carlson Tonight.
... (more)

---
Report: Woman Arrested For Grabbing Owen Shroyer By The Crotch At Women's March [UPDATED]
A feminist filmed allegedly sexually assaulting Infowars reporter Owen Shroyer while taking part in the Women's March earlier this month has been arrested, according to Shroyer.
... (more)

---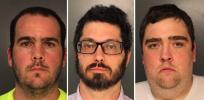 DC Antifa Leader Charged With Multiple Felonies, 'Ethnic Intimidation,' In Relation to Attack On Marines
The antifa leader outed by The Daily Caller last month for his involvement in Smash Racism DC has been arrested and charged in connection with the mob attack on two Hispanic marines in Philadelphia who were mistaken for "Proud Boys" earlier this month.
... (more)

---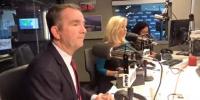 Virginia Democrat Gov. Ralph Northam Advocates Post-Birth Abortion
Virginia's Democratic Governor Ralph Northam defended his party's new 40-week abortion bill on Wednesday and said it would allow women to abort their baby post-birth.
... (more)

---
---