---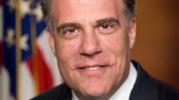 IG Horowitz's Sham Report Says FBI Was Biased In Favor of Trump!
I've been saying for a year now that Inspector General Michael Horowitz was going to exonerate all the Russiagate plotters but I have to admit I didn't expect him to say the FBI was biased in favor of Donald Trump!
... (more)

---
Photo Shows Harvey Weinstein Partying Together With Jeffrey Epstein And Ghislaine Maxwell
Suspected blackmailer of the global elite Jeffrey Epstein and Hollywood mogul Harvey Weinstein appear to have been very close friends.
... (more)

---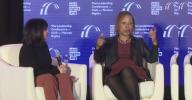 Left-Wing Activist Judith Browne Dianis: 'We Plan to Make Demographics Destiny So Watch Your A--!'
Civil rights lawyer and racial justice advocate Judith Browne Dianis, co-director of the George Soros-funded Advancement Project, is counting down the days until white people become a minority and is telling congress to "watch your a--!"
... (more)

---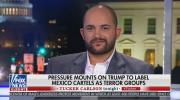 NC GOP Candidate Pete D'Abrosca Slams Conservatism Inc And Calls For Immigration Moratorium
America First congressional candidate Pete D'Abrosca slammed Conservatism Inc for failing to "conserve anything" and called for a 10-year immigration moratorium in a must-see interview with Tucker Carlson on Friday night.
... (more)

---
---
---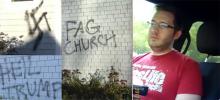 HATE HOAX: Gay Activist Confessed to Spray-Painting Anti-Gay Slur, 'Heil Trump,' Swastika On LGBT Church
You'll never guess the "unlikely" suspect who confessed to being behind anti-gay, pro-Trump, Nazi graffiti spray-painted on a far-left church in Indiana in the wake of Trump's election!
... (more)

---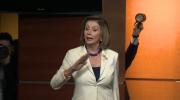 Nancy Pelosi Moves to Impeach Trump, Snaps At Reporter For Asking If She 'Hates' The President
Nancy Pelosi snapped at a Sinclair TV reporter on Thursday after being asked, "Do you hate the president?"
... (more)

---
---
---
---
---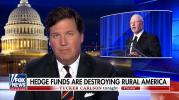 Tucker: Vulture Capitalists Like Paul Singer Have Looted Our Country And Destroyed Rural America
Fox News host Tucker Carlson on Tuesday night released one of the most important segments ever aired on television exposing predatory GOP megadonor Paul Singer for helping loot our country and destroy our middle class.
... (more)

---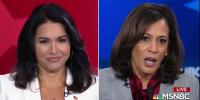 Kamala Harris Drops Out After Getting Torpedoed By Tulsi Gabbard
Kamala Harris could never recover after getting called out by Tulsi Gabbard during the second Democratic debate.
... (more)

---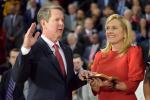 GOP Gov Brian Kemp Appoints GOP Megadonor Kelly Loeffler to Senate
President Trump wanted Kemp to appoint pro-life conservative Georgia Rep Doug Collins.
... (more)

---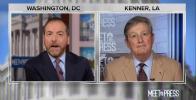 Chuck Todd Repeats '17 Intelligence Agencies' Lie While Ranting About The Importance Of Facts
Sunday on Meet the Press, NBC News host Chuck Todd repeated the long-debunked falsehood that 17 intelligence agencies determined Russia hacked our election.
... (more)

---
Sadiq Khan: The Terrorists Hate Us For Our Diversity
London mayor Sadiq Khan responded to the London Bridge attack by claiming terrorists hate us for our diversity and urging folks to go shopping.
... (more)

---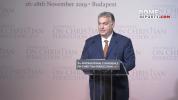 Orban Decries Christian Persecution, Population Replacement And 'Muzzle of Political Correctness'
"Europe can only be saved if it 'returns to the source of its real values: its Christian identity', Prime Minister Viktor Orban said on Tuesday at the opening of an international conference on persecuted Christians," The Hungary Journal reports.
... (more)

---

Chick-Fil-A Donated $2500 to The Southern Poverty Law Center
Chick-fil-A, which recently "canceled" the Salvation Army, donated $2,500 to the anti-Christian smear merchants at the Southern Poverty Law Center in 2017.
... (more)

---
---
---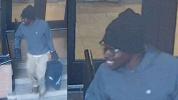 Man Accused of Dumping Bucket of Feces On Students In 3 Separate Attacks Seen Smiling From Ear to Ear
Surveillance photos released by Toronto police show a suspect accused of dumping a bucket of feces and urine on university students in three separate attacks over the past four days grinning from ear to ear.
... (more)

UPDATE: Suspect Samuel Opoku Arrested...
---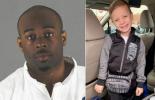 5-Year-Old Landen Hoffman Walking 'Perfectly' Again, Family Friend Says
Five-year-old Landen Hoffman, the young boy who was snatched from his mother and thrown nearly 40 feet off a balcony at the Mall of America by a 24-year-old convict with multiple priors, is reportedly walking "perfectly" again after coming home "with a limp and uneven legs from a two-time broken femur."
... (more)

---
---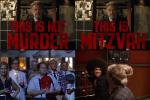 'This Is Not Murder, This Is Mitzvah': Amazon's 'Hunters' Features SJWs Killing Conservatives
Jason Blum's "The Hunt" was canceled earlier this year over fears it could incite violence or a civil war but now Jordan Peele is coming out with a new series titled "Hunters" with nearly the exact same theme.
... (more)

---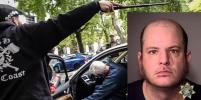 Portland Antifa Shaun Clancy, 37, Arrested For Assaulting Elderly Driver in Viral Video
Shaun Clancy, 37, was arrested last week for allegedly using a metal baton to smash 75-year-old Kent Houser's car during a riotous Black Lives Matter demonstration last year.
... (more)

---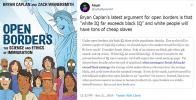 Bryan Caplan's Case For Open Borders Takes A Strange Twist...
George Mason University professor and open borders advocate Bryan Caplan dropped this gem in a recent article...
... (more)

---

Sacha Baron Cohen Gets ADL Award, Calls For More Big Tech Censorship to Fight 'Hate'
Sacha Baron Cohen, whose entire career has revolved around mocking minorities and marginalized groups, on Thursday called for a massive increase in Big Tech censorship to fight "anti-Semitism," "hate" and "bigotry" while receiving an award from the Anti-Defamation League.
... (more)

---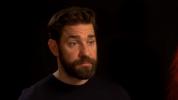 John Krasinski: We Should All 'Cherish,' 'Thank' The CIA 'Every Single Day'
"The CIA is something that we should all not only cherish but be saying thank you for every single day," so says actor John Krasinski who is the star of the Amazon web tv show "Tom Clancy's Jack Ryan."
... (more)

---