FBI Moves Swiftly to Arrest Alleged Member Of United Constitutional Patriots Who Helped Catch Illegals
After hearing how the pro-American group the United Constitution Patriots caught hundreds of illegal aliens invading our southern border in New Mexico earlier this week, the FBI moved immediately to arrest one of their alleged members on a gun charge.
... (more)

---
---
United Constitutional Patriots Group Catches Migrant Caravan Illegally Invading U.S. In New Mexico
A group of America-loving patriots successfully caught a giant caravan of some 357 migrants illegal invading our southern border on Monday near Sunland Park, New Mexico.
... (more)

---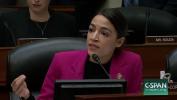 AOC: Conclusion of 3 Year Mueller Investigation Demands A New Investigation
Alexandria Ocasio-Cortez responded to news of the FBI/Robert Mueller's nearly three year investigation being wrapped up by calling for a new investigation into President Trump and saying she'll be supporting Rashida Tlaib's impeachment resolution.
... (more)

---
---
---

Maine: 'Somali, Congolese' Teens Allegedly Killed Man by 'Striking His Head With A Brick,' 'Stomping' On Him
Charges have finally been filed in the brutal murder of Donald Giusti last year in Lewiston, Maine, a once quiet town which has since become a hotbed for gang violence after nearly two decades of refugee resettlement.
... (more)

---
MIT Librarian Slams White People For Writing Books
White people are oppressing PoCs because they write a lot of books which "physically" take up too much "space" in our nation's libraries and "promote and proliferate whiteness with their very existence," according to academic librarian Sofia Leung of Massachusetts Institute of Technology.
... (more)

---
---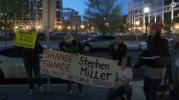 Antifa 'Queer Yiddish Burlesque Flash Mob' Protest Outside Stephen Miller's Home
A self-described "Queer Yiddish Burlesque Flash Mob" targeted Trump adviser Stephen Miller at his apartment in Washington, DC on Monday night.
... (more)

---
---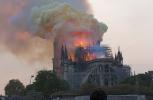 Notre Dame: Media Claim Prosecutors Have 'Ruled Out Arson' Before Start Of Police Investigation
Dozens of media outlets are claiming Paris prosecutors' office has "ruled out arson" less than 24 hours after the Notre Dame Cathedral fire was extinguished, though that doesn't appear to actually be the case.
... (more)

---

Baptist Pastor Says Bank of America Shut Down All Of His Church's Bank Accounts
Pastor Steven Anderson of the Faithful Word Baptist Church in Tempe, Arizona said Monday on YouTube that Bank of America shut down all the bank accounts of his church.
... (more)

Updated w/ new video from Project Veritas on Chase Bank's 'debanking' practices...
---
---
---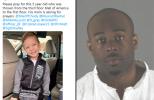 Five-Yr-Old Boy Thrown From Mall Of America Balcony by 24yo Man Is Fighting to Survive: Report
A five-year-old boy named Landen who was snatched from his mother and thrown nearly 40 feet off a balcony at the Mall of America by a convict with multiple priors is "continuing to fight his courageous battle," according to his family.
... (more)

---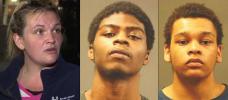 VIDEO: Pregnant Woman 'Randomly Attacked by Group of Teenagers'
Shocking video showing a pregnant woman being "randomly attacked" by a group of teenagers is getting little to no coverage in the national media, for unknown reasons.
... (more)

---
---
Tucker: Assange's True Crime Was 'Embarrassing Virtually Everyone In Power in Washington'
Fox News host Tucker Carlson said Thursday night that Julian Assange's real crime was embarrassing the powerful in Washington, DC.
... (more)

---
---
---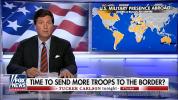 Tucker: We Have Troops In 158 Countries But 'Not On Our Southern Border'
Tucker Carlson delivered an epic monologue on Tuesday night highlighting how Max Boot and permanent Washington support "sending somebody else's kids to a foreign country" to fight in neocon wars but are vehemently opposed to sending troops to our own border to protect America.
... (more)

Rand Paul: "Failed neocons who lied us into the Iraq war also stoked the fake Russian hoax to try to bring down Donald Trump"...
---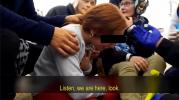 France: Macron Regime Gasses Children At Playground
French President Emmanuel Macron's stormtroopers gassed children playing on a merry-go-round at a park over the weekend while attempting to shut down the yellow vest protests, according to video reports.
... (more)

---
---
---
---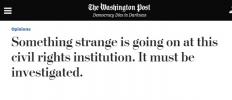 WashPo: 'The Feds Need to Investigate The SPLC's Finances'
The former managing editor of the Montgomery Advertiser, Jim Tharpe, has called for the Internal Revenue Service and the civil rights division of the Justice Department to investigate the Southern Poverty Law Center's tax-exempt status and shady money practices.
... (more)

---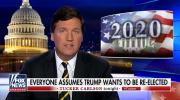 Tucker Points Out Trump Is Doing The Opposite Of What He Ran On
On his show Thursday night, Fox News host Tucker Carlson posed the question, "What if Trump doesn't want to be re-elected?"
... (more)

---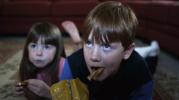 Pro-Trump Super PAC Releases 'Creepy Joe' Ad
I don't know if this melodramatic ad was intended to be funny but I couldn't stop laughing!
... (more)

---
---