---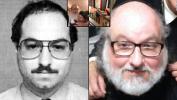 Israeli Spy Jonathan Pollard Permitted to Flee to Israel After Parole Terminated By DOJ
Israeli spy Jonathan Pollard had his parole ended on Friday by the Justice Department, allowing the duplicitous traitor to leave America and make Aliyah in Israel.
... (more)

Israel Is (Again) Pushing For War On Iran...
---
Scotland 'Makes History' by Passing Bill to Make Period Products For Women 'Free'
The socialist Scottish Labour Party on Tuesday claimed to have "made history" with the passage of a bill forcing taxpayers to pay for "free" sanitary products for women and girls.
... (more)

---
---
Video Of Cops Arresting Man For 'Defying CV Curfew' in California Is From Wauwatosa, WI in Oct [UPDATED]
Video shared Monday by Perez Hilton on Tiktok which went viral all over social media said to show police in California abusing a man for defying Governor Gavin Newsom's coronavirus curfew orders is actually from Wauwatosa, Wisconsin in October.
... (more)

---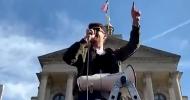 Pres. Trump Shares Nick Fuentes Speech At Georgia 'Stop The Steal' Rally Railing Against GOP Sellouts
President Donald Trump on Saturday shared an article from Breitbart prominently featuring a rousing speech from Christian conservative podcast host Nick Fuentes at a "Stop The Steal" rally in Georgia railing against GOP sellouts like Nikki Haley and Dan Crenshaw.
... (more)

---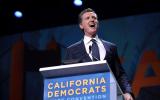 REVEALED: Gov Newsom Partied With Top Lobbyists, Calif. Medical Officials, Blew Off COVID Protocols
Photos obtained by FOX 11 Los Angeles reveal the "birthday dinner" California Governor Gavin Newsom attended earlier this month was a party with top lobbyists and California medical officials who were all flaunting the COVID-19 protocols that they're imposing on the general public.
... (more)

---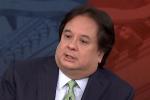 George Conway: 'Key Political Question' For U.S. Going Forward Is How to 'Deprogram' 75M Trump Voters
The "key political question for our country going forward" is how best to brainwash 75 million Trump voters into submission, according to Lincoln Project co-founder George Conway.
... (more)

---

California Lawmakers Fly to Maui to Party With Lobbyists As Second Lockdown Goes Into Effect
California lawmakers blew off coronavirus travel warnings and flew to Maui to party with lobbyists as their state was thrown into a vicious second lockdown, according to reports.
... (more)

---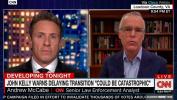 Former FBI Chief Andrew McCabe Threatens Trump: Secret Intel Could Cast You In A 'Very Negative Light'
Former acting FBI director Andrew McCabe threatened President Trump on CNN Friday night that secret intelligence exists which could cast him "in a very negative light."
... (more)

---
Biden Admin Seeks to Throw Open U.S. Borders While Instituting 'Strict' Second Lockdown Domestically
A prospective Joe Biden administration is reportedly planning to throw open America's borders and reverse President Trump's common-sense immigration policies while simultaneously throwing our country into a "strict" second lockdown in the name of stopping the coronavirus.
... (more)

---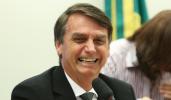 Brazilian President Jair Bolsonaro: We Must Not Deal With Covid Like 'A Country Of Sissies'
Brazilian President Jair Bolsonaro said Tuesday that Brazilians must not deal with the coronavirus like "a country of sissies."
... (more)

---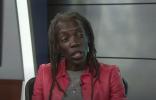 Portland City Councilwoman Who Backs 'Defund The Police' Calls Cops On Lyft Driver Over Window Dispute
Portland City Councilwoman Jo Ann Hardesty, who supports the "Defund the Police" movement and blamed riots in Portland on shadowy "white nationalists," reportedly called the police on her Lyft driver over a spat about an open window.
... (more)

---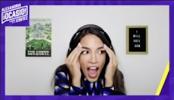 AOC Floats Quitting Politics After Getting A Taste Of The E-Girl Streamer Life
Alexandria Ocasio-Cortez is contemplating quitting politics less than a month after getting a taste of the e-girl life by live-streaming on Twitch to over 400,000 viewers.
... (more)

---
Mitt Romney, Jeb Bush, Karl Rove & Bill Kristol Rush to Congratulate Joe Biden After Media Calls Race
The neocon scum of the earth rushed to congratulate Joe Biden after the media prematurely declared him the projected winner of the presidential election on Saturday.
... (more)

---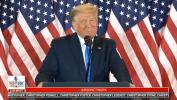 WATCH: Trump Highlights Huge Vote Leads, Demands Democrats Stop Trying to Steal The Election
President Donald Trump fought back against Joe Biden attempting to declare himself our "new leader" on Tuesday night by giving a speech around 2AM demanding Democrats stop trying to "disenfranchise" the American people and highlighting his strong voting leads in Georgia, North Carolina, Wisconsin, Pennsylvania and Michigan.
... (more)

---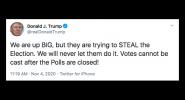 Joe Biden 'Addresses Nation As New Leader'; Trump Accuses Dems Of Trying to Steal Election, Twitter Censors
Axios' report that Joe Biden was planning to address the nation as our "new leader" was confirmed late Tuesday night with Biden giving a bizarre statement acting as though he's winning the election but Donald Trump quickly countered by announcing he's going to deliver a statement of his own and accused Democrats of trying to steal the election.
... (more)

---

Dems Start Panicking, Yuan Tanks, Betting Markets Flip For Trump - But Still Anyone's Game!
This election is going to be a wild ride.

It started with Democrats melting down but then Fox News called Arizona for Biden with only 73 percent of the vote in and most Election Day results (favoring GOP) not even counted -- only to "debate" retracting the call hours later!
... (more)

---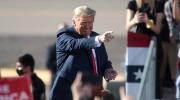 Get Out And Vote For Donald Trump!
I voted to reelect President Donald Trump for four more years on Monday and I urge all readers to get out immediately to the polls today and do the same.
... (more)

---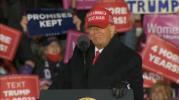 WATCH: Trump Hosts Historic Campaign Rally in Grand Rapids, Michigan
President Donald Trump hosted five separate rallies before massive crowds on Monday, starting in Fayetteville, North Carolina and ending in Grand Rapids, Michigan.
... (more)

---
WATCH: Biden Advisor 'Admits Their Strategy Was to Keep Joe Biden In His Basement'
Joe Biden campaign advisor Symone Sanders on PBS Monday appeared to admit their strategy was to keep Joe Biden hidin' in his basement and bragged about how it appears to be working.
... (more)

---
---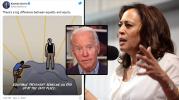 Kamala Pushes 'Full-On Marxism,' Biden Bashes White People In Final Get-Out-The-Vote Effort
Joe Biden and Kamala Harris tried to appeal to their base on Twitter by promising "full-on Marxism" and "racial equity" by knocking whitey down a peg.
... (more)

---
Antifa Protester Tells Police 'I Hope All Of Your Children Get Raped And Killed!'
An Antifa protester on Sunday was filmed screaming at police that she hopes all of their children "get raped and killed."
... (more)

---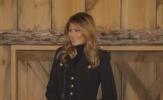 WATCH: Crowd Erupts After Melania Trump Mocks Joe Biden For Hiding In His Basement
First Lady Melania Trump got huge laughs during a campaign event on Saturday in West Bend, Wisconsin after she poked fun at Joe Biden for hiding in his basement.
... (more)

---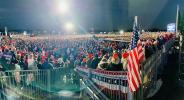 Pres. Trump Holds Four Rallies in Pennsylvania in One Day, Draws Massive Crowds
President Donald Trump held four rallies in Pennsylvania on Saturday and spoke before absolutely massive crowds.
... (more)

---
---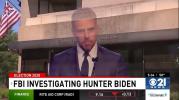 Report: FBI Has An 'Active Criminal Investigation' Into Hunter Biden For Money Laundering
"Sinclair investigative reporter James Rosen reports the FBI opened an investigation into Hunter Biden in 2019 for money laundering and that the probe remains active," RealClearPolitics reports.
... (more)

---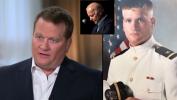 'You're Gonna Bury All Of Us': Hunter Biden's Fmr Biz Partner Blows The Lid Off Biden Family's Corruption
Hunter Biden's ex-business partner Tony Bobulinski blew the lid off the Biden family's corruption during a bombshell 40-minute interview Tuesday on Tucker Carlson Tonight.
... (more)

---
---