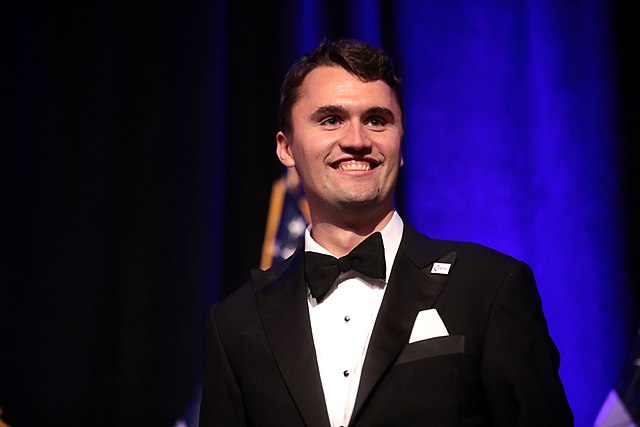 "If you see someone shoplifting, stop them. If the police won't stop them, you should. Don't tolerate disorder, chaos, and evil in your neighborhood."

That was the advice shared by TPUSA founder and president Charlie Kirk last week to his 1.7 million followers on Twitter.

He made the comments in response to a video of an old white lady grabbing the mask off an old white guy casually shoplifting a cart full of goods at a Walmart (in Canada).


Note: video got copystriked, here's the source:



Every major megacorporation from Walmart to Rite Aid endorsed Black Lives Matter during the height of the Floyd riots and have refused to take a single step back.

They endorsed this lawlessness and now they're facing the consequences of their own actions.

The proper response for conservatives is to laugh.

If you see someone shoplifting from a Big Box store that endorsed BLM, laugh about it. If the police won't stop them, neither should you as they're more likely to arrest you for intervening. Don't tolerate rich conservative grifters giving you terrible advice they themselves would never take (and would be idiots to actually follow).

Our message to Walmart, Walgreens, Rite Aid, Louis Vuitton and others is simple: You've made your bed, now lie in it.

Ask Gregory and Travis McMichael and their neighbor William Bryan how trying to police their own community worked out for them.




They're all serving life sentences right now and the McMichaels have been brought up on additional federal hate crime charges by Attorney General Merrick Garland purely out of spite.

[Header image by Gage Skidmore, CC BY-SA 2.0]

Follow InformationLiberation on Twitter, Facebook, Gab, Minds, Parler and Telegram.