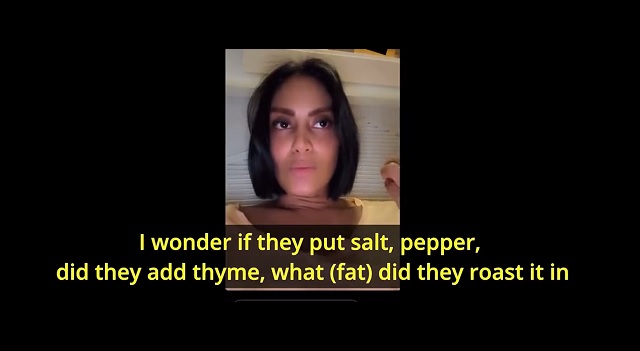 French influencer Warda Anwar is facing seven years in prison and a 100,000 euros fine for mocking the debunked story of Hamas baking a baby in an oven by joking that she wonders "if they put salt, pepper" and added "thyme."

The Israeli government and Jewish activists groups demanded Anwar be charged for her comedy under France's anti-terrorism and hate speech laws and the government swiftly arrested her and hit her with a host of charges.


From BFMTV (as translated by Google):

The young woman was arrested and taken into police custody this Thursday. In a video posted on social networks, she joked about information, unverified at this stage, mentioning the death of an Israeli baby killed by Hamas.

An influencer who joked about Hamas attacks in Israel will be judged on November 22 by the Paris Criminal Court, BFMTV has learned. She was taken into custody on Thursday for "advocating terrorism using an online public communication service" and "public incitement to hatred, violence or discrimination based on origin, ethnicity, nation, race or religion. She was to be tried immediately before her trial was postponed.

The influencer is placed under judicial supervision with an obligation to report to the police station every week from Monday November 13, as requested by the prosecution.

In question, a video posted on the social network Instagram where the young woman had joked about the crimes committed by Hamas during its attack in Israel , reacting to rumors - unconfirmed at this stage - of a baby placed in an oven .

"The story of the baby who was put in the oven, I wonder if they put salt, pepper... If they put thyme?", she declared. She faces up to seven years in prison and a fine of 100,000 euros.

Unconfirmed facts

In the video, a young person could also be heard talking off-camera about a "baby leg" with "fries" and "ketchup." On November 3, an investigation was opened by the Paris prosecutor's office, notably after dozens of reports issued on the Pharos platform.

This video was reported to the National Center for the Fight against Online Hate (PNLH) of the Paris prosecutor's office, in particular by Licra, Lawyers Without Borders and deputies. The Minister of the Interior, Gérald Darmanin, also announced last Friday that he had taken legal action.

For its part, the Israeli embassy in France condemned "with the greatest firmness, the filthy negationist and anti-Semitic remarks" made by the influencer.
The story was patently ridiculous and tons of people made the exact same joke on social media.

Two Israeli journalists reported two weeks ago that it was a total hoax and pure atrocity propaganda but the government of France is looking to jail this woman for seven years for not believing it and joking about it.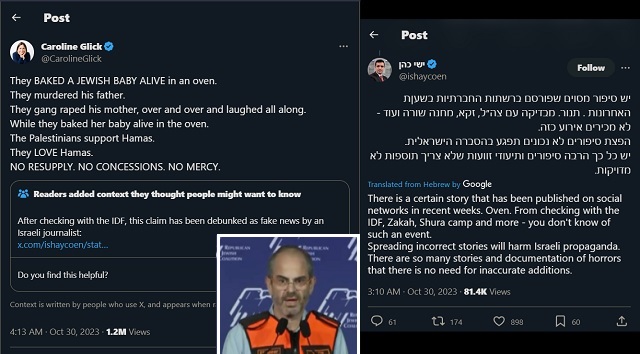 Of course, you can mock the French all you like in France and trash their history, heritage and customs without running afoul of the law but if you joke about Jews and Israel you're going to be sent to prison.

So much for all that talk about "liberty" and "equality!"

Follow InformationLiberation on Twitter, Facebook, Gab, Minds and Telegram.