Trump Praises Kanye in Wake of 'Anti-Semitism' Accusations
Former President Donald Trump had nothing but praise for Ye during an interview on Tuesday, despite him facing accusations of "anti-Semitism" for criticizing the "Jewish media."
... (more)

---
---
---

Ye Calls Out George Soros: 'Come And Meet With Me Directly' Instead of Sending Your Puppets to Attack Me
Ye, the artist formerly known as Kanye West, called out globalist billionaire George Soros by name on Tuesday and told him to "come and meet with me directly" instead of having his puppets in the "Jewish media" attack him.
... (more)

---
George Floyd's Family Threatens Kanye With $250M Lawsuit
Roxie Washington, the mother of George Floyd's only daughter Gianna, has hired a team of lawyers to threaten Ye with a $250 million lawsuit for allegedly hurting her daughter's feelings by suggesting Floyd died from overdosing on fentanyl.
... (more)

---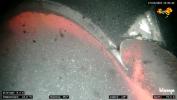 First Images of Nord Stream Pipeline Damages Released
The first images and video showing some of the extensive damages to the Nord Stream 1 pipeline were released on Tuesday by the Swedish newspaper Expressen.
... (more)

---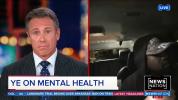 Chris Cuomo Admits He's On Antidepressants Seconds After Accusing Ye of Being Mentally Disturbed
Disgraced former CNN host Chris Cuomo, who now works for some random YouTube channel, had Ye on his show Monday and tried to accuse him of being mentally disturbed for holding "anti-Semitic views" before admitting he himself takes antidepressants "every day."
... (more)

---
Kanye Interview Pulled From YouTube, N.O.R.E. Apologizes For Airing Ye's 'Hurtful' Comments
Ye's interview with Revolt TV's Drink Champs was taken down from YouTube on Monday after amassing over 2 million views.
... (more)

---

Kanye to Buy Parler After Being Censored on Twitter and Instagram
Ye has "entered into an agreement in principle" to purchase the social media site Parler, the company announced on Monday morning.
... (more)

---
"Y'all Done Poked The Bear Too F--king Long": Ye Goes Off On "Jewish Media" in Controversial Interview
Ye, the artist formerly known as Kanye West, went off on the "Jewish media" for slandering him as crazy and trying to take him down in a wild interview with Drink Champs released late Saturday night.
... (more)

---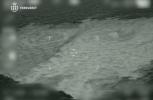 Sweden Abruptly Ends Joint Nord Stream Probe Citing 'National Security,' Refuses to Share Findings
The "international joint investigation" into the bombing of the Nord Stream pipelines is already looking like a cover-up.
... (more)

---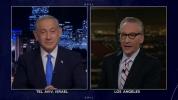 Bill Maher Asks Netanyahu if Israel 'Would Have to Become an Apartheid State' if Jews Became a Minority
HBO host Bill Maher asked former Prime Minister Benjamin Netanyahu on Friday if Jews becoming a demographic minority in Israel would necessitate Israel becoming "an apartheid state."
... (more)

---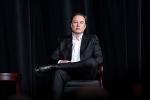 Elon Musk Backtracks on Starlink: "The Hell With It ... We'll Just Keep Funding Ukraine Govt For Free"
Elon Musk on Saturday afternoon backtracked on his plan to stop funding Starlink and announced he will keep providing the costly satellite internet service to Ukraine's government "for free."
... (more)

---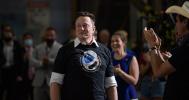 'We're Just Following His Recommendation': Musk May Stop Paying for Starlink After Being Told to 'F--k Off' by Ukrainian Diplomat
Earlier this month, Elon Musk put forward a perfectly reasonable peace plan to end the war in Ukraine and was told to "f**k off" by Ukrainian diplomat Andrij Melnyk and accused of "supporting Russia" by Ukrainian president Volodymyr Zelensky.
... (more)

---

Saudis Report Biden Sought Secret Deal to Suppress Oil Prices Until After Midterm Elections
The Saudi Kingdom on Wednesday issued a "bombshell" statement bolstering reports that the Biden regime tried to make a secret deal with OPEC+ to buy 200 million barrels of oil at $80 a barrel in exchange for not cutting production until after the midterm elections.
... (more)

---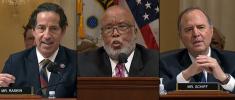 Jan 6 Committee Votes to Subpoena Trump Ahead of the Midterms
The political hacks on the January 6th Committee on Thursday unanimously voted to subpoena former President Donald Trump in a bid to interfere in the midterm elections.
... (more)

---
Activist Confronts AOC at Town Hall Over Support for Ukraine War, Gets Suspended by Twitter for 'Harassment'
An anti-war activist confronted Rep Alexandria Ocasio-Cortez at a public town hall event on Wednesday over her "support for nuclear war and Ukrainian Nazis" only to get locked out of his account by Twitter for "harassment."
... (more)

---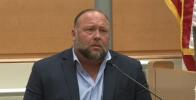 Alex Jones Ordered to Pay Nearly $1 Billion in Connecticut Sandy Hook 'Show Trial'
Famed radio talk show host Alex Jones on Wednesday was ordered by a Connecticut jury to pay an astronomical $965 million in damages to Sandy Hook families and an FBI agent for calling the mass shooting a "hoax" a decade ago.
... (more)

---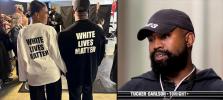 JP Morgan Chase Closes Kanye West's Bank Account in Wake of Politically Incorrect Comments
Candace Owens on Wednesday shared a letter from JP Morgan Chase bank sent to Kanye West announcing that they are closing his company's bank accounts.
... (more)

---

Alberta Premier: The Unvaccinated "Have Been the Most Discriminated Against Group That I've Ever Witnessed in My Lifetime"
During her inaugural press conference on Tuesday, Alberta Premier Danielle Smith said the unvaccinated are "the most discriminated against group that I've ever witnessed in my lifetime."
... (more)

---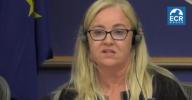 Pfizer Exec Admits Vax Wasn't Tested on Preventing Transmission Before Rollout: 'We Had to Move at the Speed of Science'
A senior Pfizer executive brought before the European Union Parliament to testify in place of CEO Albert Bourla on Monday admitted their company did not know whether their shots would prevent covid transmission before they were rolled out globally.
... (more)

---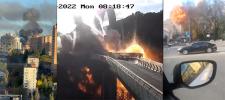 U.S. Condemns Russia For Conducting U.S.-Style 'Shock And Awe' Bombing of Ukraine
The US on Monday condemned the "utter brutality" of Russian president Vladimir Putin for conducting a US-style "Shock and awe" bombing campaign in Ukraine.
... (more)

---
NYT: Senior Ukrainian Official Confirms Ukraine Orchestrated Truck Bomb Attack on Crimean Bridge
The New York Times reported Saturday evening that a "senior Ukrainian official" corroborated Russian reports that Ukraine was behind the truck bomb attack on the Crimean bridge which killed at least three civilians.
... (more)

---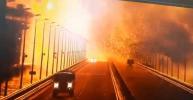 Truck Explosion on Crimean Bridge Kills Three, Zelensky Advisor Celebrates Attack as 'The Beginning'
A suspected truck bomb blew up part of the Crimean bridge early Saturday and reportedly killed three people.
... (more)

---

Biden Says Risk of Nuclear "Armageddon" at Highest Level Since 1962 Cuban Missile Crisis
The adults are back in the room and the risk of nuclear "Armageddon" has never been higher.
... (more)

---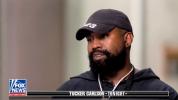 Kanye Slams Kushner Family, Says Israel 'Peace Treaties' Were 'To Make Money'
Kanye West went off on Jared Kushner and his brother Josh during his interview with Tucker Carlson on Thursday and said they only arranged the Abraham Accords "peace treaties" with Israel "to make money."
... (more)

---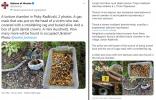 'Gold Teeth' Ukraine Recovered From 'Russian Mini-Auschwitz Torture Chamber' Were Actually From Village Dentist - Report
The Ukrainian Defense Ministry on Tuesday posted a photograph of a box of "gold dental crowns" they claimed were extracted from Ukrainian victims in a "torture chamber" in Pisky-Radkivski they dubbed a "mini Auschwitz."
... (more)

---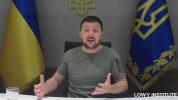 Zelensky Says NATO Must Launch 'Preemptive Strikes' on Russia
Ukrainian president Volodymyr Zelensky is calling for NATO to launch "preemptive strikes" on Russia "so that they know what awaits them if they use nuclear weapons."
... (more)

---

U.S. Buying $290M Worth of Anti-Radiation Drugs for Use in 'Nuclear Emergency'
The Biden regime is buying up $290 million in anti-radiation drugs for use in "nuclear emergencies" amid escalating tensions with Russia and heightened threats of a nuclear war.
... (more)

---
Biden Made Secret Offer to Buy Tons of OPEC+ Oil at $80 a Barrel in Exchange for Not Cutting Production - Got Rebuffed
The Biden regime tried to make a secret deal with OPEC+ to buy 200 million barrels of oil at $80 a barrel in exchange for not cutting production but got humiliatingly rebuffed, CNN reports.
... (more)

---