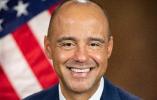 D.C. U.S. Attorney Declined to Prosecute 67% of Those MPD Arrested
DC US Attorney Matthew Graves is doing his part to fight "systemic racism" by declining to prosecute 67% of those arrested by the Metropolitan Police Department while aggressively working to imprison every MAGA grandma he can find who "trespassed" into the Capitol on Jan 6th.
... (more)

---
---
---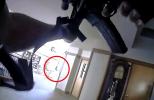 Bodycam Footage Released of Nashville Police Taking Down Transgender Mass Shooter
Nashville Police on Tuesday released bodycam footage from multiple police officers showing how they stormed the Covenant Church school and neutralized 28-year-old transgender mass shooter Audrey "Aiden" Hale.
... (more)

---
---
"Is it Possible They Weren't Praying Enough?": David Pakman Mocks Christians Murdered by Trans Shooter in Nashville
YouTuber David Pakman responded to the mass shooting of Christians by a transgender nutjob in Nashville on Monday by mocking the victims and asking if it's "possible" that "they weren't praying enough" despite being a Christian school.
... (more)

---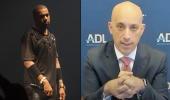 ADL's Greenblatt: 'If Kanye Wants to Make Amends ... It's a Long Road And He Hasn't Even Started Yet'
ADL CEO Jonathan Greenblatt let it be known on Sunday that if Kanye "Ye" West wants to "make amends" with the Jewish community it's going to be "a long road" and "he hasn't even started the journey."
... (more)

---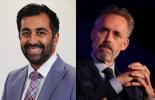 Jordan Peterson: Who's to Say Pakistani Scottish National Party Leader Humza Yousaf Isn't "White"?
Jordan Peterson, who came to fame by insisting that transgender people are immutably the sex they were born as, can't figure out why the new Pakistani leader of the Scottish National Party isn't white.
... (more)

---
Transgender Mass Shooter Kills 6 at Nashville Christian School, Leaves Manifesto
Nashville police on Monday identified 28-year-old female-to-male transgender Audrey Hale as the mass shooting suspect who killed three children and three adults at a Christian school in Tennessee.
... (more)

---
Massive Protests Break Out In Israel Over Netanyahu's Push For Dictatorship
Fiery but mostly peaceful protests broke out in Israel on Sunday night after Prime Minister Benjamin Netanyahu fired a high-ranking defense minister for opposing his push to turn Israel into a full-blown Jewish supremacist dictatorship.
... (more)

---
---
'Go, Go, Go! Help Them Up! Push Them Up!': New Leaked J6 Footage 'Shows DC Metro Cop Encouraging People to Go Towards The Capitol'
Newly leaked footage from January 6th shows undercover DC Metropolitan Police officers pushing protesters to move towards the US Capitol and helping them climb the scaffolding outside the Capitol building.
... (more)

---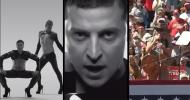 Ted Nugent Slams 'Homosexual Weirdo' Zelensky at Trump Rally: 'I Want My Money Back!'
Rockstar Ted Nugent told Trump rallygoers in Waco, Texas on Saturday night that he wants his tax dollars back from the "homosexual weirdo" ruling Ukraine.
... (more)

---
Kanye 'Ye' West Says He 'Likes Jews Again' After Watching Jonah Hill Movie
Kanye "Ye" West said Friday on Instagram that "watching Jonah Hill in 21 Jump Street" made him "like Jewish people again."
... (more)

---

WSJ: Ukraine Drafted Man With No Hands Amid Struggle to Replenish Troops
The Zelensky regime drafted a man with no hands to serve as cannon fodder in their NATO-backed war with Russia.
... (more)

---

Proud Boys Sedition Trial Suspended AGAIN After Feds Admit Defense Witness Was An FBI Informant
The Proud Boys sedition trial was suspended for a second time on Wednesday after the feds admitted in court that a witness intimately involved in the Proud Boys' defense team was secretly an FBI informant.
... (more)

---
---
AMLO: How Can The U.S. Talk About Human Rights When They're Arresting Trump And Assange And Bombed The Nord Stream Pipelines?
Mexican President Andres Manuel Lopez Obrador went off on the US State Department for accusing Mexico of "human rights abuses" when the Biden regime is working to imprison former President Donald Trump, extradite Julian Assange and bombed the Nord Stream pipelines.
... (more)

---
'LGBTQ+ Rights Are A Core Part of Our Foreign Policy,' National Security Council Spokesman John Kirby Says
Advancing "LGBTQ+ rights" is a "core part" of America's foreign policy, National Security Council Spokesman John Kirby announced during a press conference at the White House on Tuesday.
... (more)

---
---
Bellingcat Journo Uses AI to Fantasize About Trump Getting Arrested Before His Crying Family
Eliot Higgins, the founder of the "nonpartisan" Bellingcat propaganda outlet that claims to fight "disinformation," is using Midjourney AI to fulfill his fantasies about former President Donald Trump getting arrested before his crying family.
... (more)

---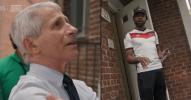 VIDEO: Fauci Rejected While Shilling Vax Door-to-Door in Black Neighborhood
Newly released footage from June 2021 shows White House chief medical advisor Anthony Fauci getting schooled while trying to shill the vax door-to-door to poor black folks in an Anacostia ward in Washington, DC.
... (more)

---
Israel Introduces Bill to Outlaw Teaching The Gospel of Jesus Christ, Sentence Violators to Prison
Two influential members of Israel's Knesset have introduced a bill to outlaw teaching the Gospel of Jesus Christ in Israel and sentence violators to prison.
... (more)

---
---

Trump Says 'Corrupt And Highly Political' Manhattan D.A. is Going to Have Him Arrested Next Week
Former President Donald Trump said Saturday on Truth Social that "illegal leaks from a corrupt and highly political" Manhattan District Attorney's office indicate that he "will be arrested on Tuesday of next week."
... (more)

---
Conservatism Inc. Shill Bethany Mandel Humiliates Herself When Asked to Define 'Wokeness'
Bethany Mandel, a "conservative thought leader" pushed on the public by the controlled media and the shills at Fox News, humiliated herself before the entire world this week after being asked by a libtard to define "wokeness."
... (more)

---
---

WashPost: Experienced Ukrainian Soldiers 'Are All Already Dead or Wounded'
The Washington Post, citing a Ukrainian battalion commander, reported this week that "all" Ukrainian soldiers with combat experience are "already dead or wounded" -- which may jeopardize the Zelensky regime's planned "spring offense" aimed at taking back lost land from Russia.
... (more)

---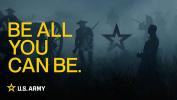 "Why Would I Want to Fight For People Who Hate Me?" U.S. Army Ad Panned on YouTube
The US Army released a new ad last week reviving their old "Be All You Can Be" slogan in a bid to attract the "deplorables" they alienated with woke garbage and vax mandates to enlist but they appear to be running into a wee bit of trouble.
... (more)

---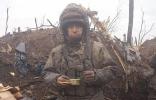 Ukrainian Soldiers Admit 'We Are Just Getting Killed' in Bakhmut, Russia Can 'Taste Victory'
The Kyiv Independent, a Western-backed pro-Ukraine propaganda outlet, released a remarkably honest article on Wednesday detailing the bleak outlook for Ukrainian troops in Bakhmut.
... (more)

---