London Mayor Sadiq Khan: "There's No Good Reason Why 65% of People Working in Science & Engineering Should Be White Men"
London's Muslim mayor Sadiq Khan on Saturday said that there is "no good reason why 65% of people working in science and engineering should be white men."
... (more)

---
FBI Burns Their Own Informant Who Was Allegedly The Driving Force Behind Whitmer Kidnapping Plot
An FBI informant suspected of being the driving force behind the alleged plot to "kidnap" Michigan Governor Gretchen Whitmer was quietly hit with a gun charge by the feds last week -- potentially signalling the government's suspected entrapment scheme that ensnared the "Wolverine Watchmen" militia may be falling apart.
... (more)

---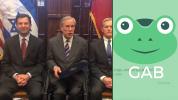 Texas Gov. Greg Abbott Smears Gab As An 'Anti-Semitic Platform,' Says It Has 'No Place in Texas'
Texas Governor Greg Abbott on Wednesday night released a statement smearing the free speech social media site Gab as an "anti-Semitic platform" that has "no place in Texas" before endorsing a bill to "fight anti-Semitism."
... (more)

---
---
---
Muslim Girl Admits She Lied About French Teacher Who Was Branded An Islamophobe And Beheaded
A Muslim 13-year-old girl has admitted she lied about Samuel Paty insulting the Prophet Muhammad because she was suspended for skipping classes and didn't want to admit the truth to her father.
... (more)

---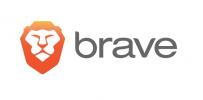 Brave Preparing to Launch Privacy-Focused Search Engine
The legendary Brendan Eich is preparing to launch a privacy-focused search engine called Brave Search that has been built from scratch and will have its own organic results instead of just indexing Bing results as is predominantly done with DuckDuckGo.
... (more)

---
---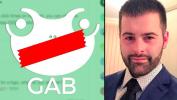 'Operation Chokepoint Is Back Under Biden': Gab CEO Details Being Blacklisted From The Financial System
Gab CEO Andrew Torba on Monday revealed how his pro-free speech social media site has been banned from 4 banks and one credit card "in the past month alone."
... (more)

---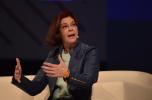 Mozilla Releases Firefox Extension to Shield Women From 'Hate Speech'
Mozilla has unveiled a new add-on with the purported aim of shielding women from "hostile comments" and "hate speech" online.
... (more)

---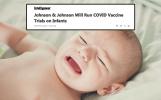 Johnson & Johnson to Run COVID-19 Vaccine Trials on Infants
Johnson & Johnson is planning to conduct COVID-19 vaccine trials on infants and newborns -- even though the CDC's own data shows they face virtually zero risk of death from the virus.
... (more)

---
---

Grocery Shopping In The New America
Giant Food supermarkets have begun labeling products on their shelves as "Black-owned," "Hispanic-owned," "LGBT-owned" and so on.
... (more)

---
---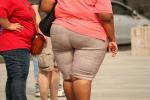 Study Finds 90% of COVID-19 Deaths Are in Countries With Mass Obesity
The obesity pandemic may be driving the COVID-19 pandemic, according to new study from the World Obesity Federation.
... (more)

---
---
---
FBI Admits No Firearms Were Seized During Capitol 'Insurrection,' Only Shot Fired Was Cop Killing Ashli Babbitt
The FBI admitted under questioning from Senator Ron Johnson (R-WI) on Wednesday that no firearms were confiscated during the so-called Capitol "insurrection," no one has been charged for having a firearm in the Capitol or on Capitol grounds, and the only shot fired was from a Capitol police officer killing unarmed protester Ashli Babbitt with a bullet to the neck.
... (more)

---

New Normal: 'Liberal' Western Leaders Unite to Criminalize And Jail Their Right-Wing Opposition
"Liberal" regimes criminalizing and jailing their political opposition is quickly becoming the new normal throughout the West.
... (more)

---
FBI Director Wray Blames BLM Riots On 'Sovereign Citizens' And Militias; Says Capitol Protest Was 'Domestic Terrorism'
FBI Director Chris Wray on Tuesday before the Senate Judiciary Committee attempted to blame "sovereign citizens" and militias for the 2020 Black Lives Matter riots.
... (more)

---

Arizona Dept of Education Teaches Babies Are Racist; White Kids Must Form 'Antiracist White Identity'
"The Arizona Department of Education has created an 'equity' toolkit claiming that babies show the first signs of racism at three months old and that white children 'remain strongly biased in favor of whiteness' by age five," Christopher Rufo reports.
... (more)

---
---
Report: Mohammed bin Salman Tried to Buy Parler, Demanded Ability to Monitor 'Extremist' Accounts
Saudi Crown Prince Mohammed bin Salman attempted to buy Parler in June 2019 and flew ex-CEO John Matze to Riyadh for negotiations, according to Palestinian activist Iyad el-Baghdadi.
... (more)

---
Business Insider: "Everything Is About To Get More Expensive. This Is Good"
With America already experiencing the beginnings of an inflation wave that may spiral out of control as a result of trillions in money printing the media is trying to get ahead of the story by claiming that everything becoming more expensive "is good."
... (more)

---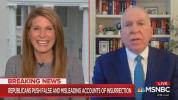 Fmr CIA Chief Brennan: I'm 'Embarrassed To Be A White Male'
Former CIA chief John Brennan said Monday on MSNBC that he's "embarrassed to be a white male."
... (more)

---

Dem Rep Jerry Nadler Defends Radical Transgender Bill: "God's Will Is No Concern Of This Congress"
Democratic Rep Jerry Nadler chided a Christian congressman for criticizing a radical transgender bill as a rejection of God's will by barking at him that "God's will is no concern of this congress."
... (more)

---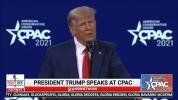 Trump's Taking Credit For CV Vaccine May Come Back to Haunt Him
Former President Donald Trump at CPAC 2021 on Sunday night went all-in on taking credit for the coronavirus vaccine rushed out at "warp speed" and admitted to pressuring the FDA to approve it, despite potential risks.
... (more)

---
Echo Chamber: D's Now Dominate R's on Social Media Thanks to Mass Bannings, Algorithmic Suppression
The biggest social media sites are now leftist echo chambers thanks to the banning of Donald Trump and tons of his supporters, data from CrowdTangle has revealed.
... (more)

---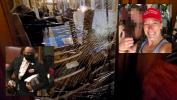 TGP Releases Photos Allegedly Showing Ashli Babbitt's Killer; Atty Calls Shooting Of Unarmed Vet An Act Of 'Unbelievable Heroism'
The Gateway Pundit on Thursday released photographs allegedly showing the police officer who shot and killed unarmed 14-year Air Force veteran Ashli Babbitt in the Capitol building on January 6th.
... (more)

---
Google Demonetizes Information Liberation For Sharing Video Of Capitol Police Shooting Ashli Babbitt
Information Liberation has been suspended from Google AdSense after some 15 years for sharing video of Capitol police shooting Air Force veteran Ashli Babbitt in an article without any Google ads -- video which CNN and NBC paid $35,000 each to air on live TV and tons of other corporate media sites have fully monetized with Google's approval.
... (more)

---