Ukrainian 'Kill Teams' Using U.S.-Supplied Black Hawks to 'Carry Out Assassinations Inside of Russia'
Ukrainian special forces "kill teams" are using US-supplied Black Hawk helicopters to carry out cross-border assassinations inside of Russia, according to a new report from The Times.
... (more)

---
---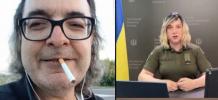 Gonzalo Lira Tries to Flee Ukraine And Claim Asylum, Trans Ukraine Sgt Suggests SBU Caught Him
Writer and journalist Gonzalo Lira, a citizen of both the US and Chile who was arrested in May in Ukraine for criticizing the Zelensky regime, attempted to flee the country on Monday and claim asylum in Hungary.
... (more)

---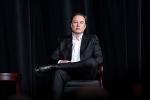 Elon Musk: 'They Are Openly Pushing for Genocide of White People in South Africa'
Twitter CEO Elon Musk on Monday expressed outrage over a South African black party "openly pushing for genocide of white people" during a giant rally at a sports stadium over the weekend in Johannesburg.
... (more)

---
---
VIDEO: Israeli Official Orders German Abbot to Hide His Cross While Visiting Western Wall
Viral video shows a Catholic German abbot being ordered by an Israeli official to hide his cross while visiting the Western Wall in Jerusalem.
... (more)

---
WSJ: Diversity Officers Are Being Laid Off En Masse, Companies Fear Legal Action in Wake of Affirmative Action Ruling
The diversity officer racket is rapidly contracting due to economic woes and fears of lawsuits that have only amplified in the wake of the Supreme Court striking down affirmative action in college admissions.
... (more)

---
Christian Preacher Arrested for Quoting Bible at 'Pride March' Sues City Officials for Violating His Rights
Damon Atkins, the Christian preacher who was arrested last month and ordered to "respect" LGBTs by police while protesting a "Pride" march in Reading, Pennsylvania, is suing city officials for violating his constitutional rights.
... (more)

---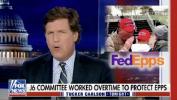 Ray Epps Sues Fox News for Defamation Citing Tucker Carlson Labeling Him a 'Fed'
Ray Epps filed a lawsuit against Fox News on Wednesday alleging the network defamed him by falsely labeling him an undercover federal agent.
... (more)

---

Mayor Sadiq Khan: "We Can't Arrest Our Way Out of London's Crime Problem"
London Mayor Sadiq Khan on Monday claimed for the umpteenth time that cities cannot solve their crime problems through mass arrests -- even though that has been proven to be false by El Salvadoran President Nayib Bukele.
... (more)

---

El Salvador President Bukele's Wildly Popular Gang Crackdown is Reducing Illegal Immigration to U.S.
President Nayib Bukele's successful crackdown on MS-13 gang members has led to a dramatic reduction in the number of Salvadorans illegally crossing our southern border, the Wall Street Journal reports.
... (more)

---
"We've Run Out of Ammunition": Biden Explains Decision to Send Cluster Bombs to Ukraine
Joe Biden blurted out to reporters on Sunday that his decision to send widely-banned cluster bombs to Ukraine was made because "we've run out of ammunition."
... (more)

---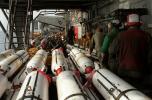 Report: U.S. to Send Widely-Banned Cluster Bombs to Ukraine
The Biden regime is sending Ukraine widely-banned cluster munitions as part of their latest $800 million aid package, Reuters reports.
... (more)

---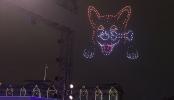 CNN Shills 'Environmentally Friendly Drone Shows' Replacing 4th of July Fireworks
A word to the wise: drone shows are painfully boring and you should avoid them like the plague this Independence Day.
... (more)

---

Fox News Picks Jesse Watters to Replace Tucker Carlson in 8PM Slot
Fox Snooze announced Monday that they're replacing Tucker Carlson with Jesse Watters.
... (more)

---
"I Do Not Know The Plans of Our Govt, But It Looks Like The Extermination of Its Own Population"
The Zelensky regime's goal in Ukraine appears to be "the extermination of its own population," according to a Ukrainian soldier who served on the frontlines in Bakhmut.
... (more)

---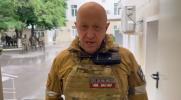 Prigozhin Says He Ended 'March' to Avoid 'Shedding Russian Blood,' Claims He Wasn't Trying to Overthrow Putin
Yevgeny Prigozhin on Monday laid out his reasons for halting Wagner's "March for Justice" in his first public statement following his failed "mutiny."
... (more)

---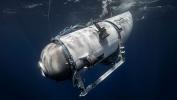 OceanGate Says Titan Passengers 'Have Sadly Been Lost'; Coast Guard Says Debris 'Consistent With a Catastrophic Implosion'
OceanGate, the company behind the Titan submersible vehicle that went missing over the weekend while descending to the Titanic, said Thursday that all five people aboard the sub "have sadly been lost."
... (more)

---
Chuck Schumer Unveils Five Point Plan for Stunting AI
New York Senator Chuck Schumer (D) on Wednesday unveiled his five point plan for regulating AI to ensure that it's absolute garbage which can never threaten our ruling oligarchs' grip on power.
... (more)

---
Titan Sub: OceanGate CEO Didn't Want to Hire '50-Year-Old White Guys' Because They're Not 'Inspirational'
OceanGate CEO Stockton Rush, who went missing aboard his Titan submersible vessel along with four other passengers on Sunday, told an interviewer he didn't want to hire a bunch of "50-year-old white guys" like other submarine companies because he wanted his team to be "inspirational."
... (more)

---
Juneteenth Marked by Mass Shootings Across America
This year's Juneteenth celebrations were marked by yet another series of mass shootings across America leaving dozens injured and multiple dead.
... (more)

---
Report: FBI Groomed 16yo Boy With 'Brain Development Issues' to Become a Terrorist
The FBI reportedly groomed a 16-year-old "intellectually handicapped" boy who suffered from "brain development issues" into sending small amounts of money to fake "terrorists" overseas in order to bust him as soon as he turned 18.
... (more)

---

RT: Russia 'Could Save Humanity' by Using Nuclear Weapons
Russian state media outlet RT shared a column on Wednesday from Professor Sergey Karaganov calling on Russia to nuke the Western backers of Ukraine in order to "save humanity."
... (more)

---
---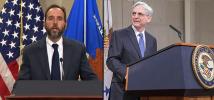 Trump Indicted on 37 Counts by Biden DOJ, Former President Faces Life in Prison
Former President Donald Trump is facing life in prison at the hands of Biden's Department of Justice after being indicted on 37 counts in relation to the alleged mishandling of government records.
... (more)

---
Ukraine Had Plan to Bomb Nova Kakhovka Dam As a 'Last Resort,' Conducted 'Test Strike' Last Year And Blamed Russia
Kherson Counteroffensive Major General Andrey Kovalchuk told the Washington Post in Dec 2022 that Ukraine has plans to bomb the Nova Kakhovka Dam as a "last resort" and even conducted a "test strike" on the dam with American HIMARS (which they falsely blamed on the Russians).
... (more)

---
Cop Arrests Christian Preacher for Quoting Bible at 'Pride March,' Orders Him to 'Respect' LGBTs
A Christian preacher was arrested and charged with disorderly conduct over the weekend for allegedly "yelling" a Bible quote at a group of "Pride" marchers in Reading, Pennsylvania.
... (more)

---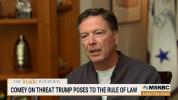 Comey: Imagine a 'Retribution Presidency' Where The President Ordered the 'Investigation and Prosecution' of His Enemies
Imagine if you will a "retribution presidency" in which the President of the United States ordered "the investigation and prosecution of individuals who he sees as enemies."
... (more)

---
Fox News Goes All In Shilling 'Pride Month' in Wake of Tucker Carlson Firing
Fox News and their parent company Fox Corporation are hard-shilling "Pride Month" and "LGBTQ+ pride" to their audience.
... (more)

---
Mexico: Suspected Cartel Member 'Filmed Carrying An RPG' Near Texas Border
A suspected Gulf Cartel member was allegedly spotted in Mexico near the Texas border carrying a rocket launcher similar to those supplied by the West to Ukraine.
... (more)

---