Kim Gardner's Revenge: McCloskeys Hit With Search Warrant, Cops Seize Rifle Used to Defend Against Mob
St Louis Police executed a search warrant on Friday night to seize the rifle Mark McCloskey was seen using to defend his home from Black Lives Matter rioters last month.
... (more)

---
Chicago: 'Black Lives Matter' Mural Painted Over to Read 'All Lives Matter'
Peaceful protesters on Tuesday painted over a "Black Lives Matter" mural in Oak Park to make it read "All Lives Matter."
... (more)

---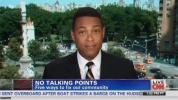 Don Lemon 2013 Monologue Telling Black People 'Pull Up Your Pants' And Address Black-On-Black Crime Goes Viral
This newly-viral segment from Don Lemon's show in 2013 really encapsulates how much the left has changed in just seven years.
... (more)

---
Gorsuch Joins With Libs to Void Child Rapist's Conviction and Declare Half of Oklahoma a 'Native American Reservation'
Supreme Court "originalist" judge Neil Gorsuch joined with the leftists on Thursday to overturn the conviction of a Native American child molester who repeatedly raped a 4-year-old girl and reportedly ruled that "about half of Oklahoma is a Native American reservation" and tribe members within are "now set to become exempt from certain state obligations such as paying state taxes."
... (more)

---
HATE HOAX: Oregon Politician Admits He Wrote Racist Letter to Himself
Oregon politician Jonathan Lopez has admitted to police that he sent an "anonymous" racist and threatening letter to himself in an apparent bid to advance his political career.
... (more)

---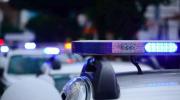 San Francisco Officials Introduce 'CAREN Act' to Punish 'Discriminatory' 911 Calls
Democrats are doing everything in their power to intimidate white women and make them terrified to call 911 when they feel threatened by non-white suspects.
... (more)

---
D.A. Diana Becton Charges Couple With HATE CRIME For Painting Over BLM Mural
Contra Costa County District Attorney Diana Becton on Tuesday charged the peaceful protesters seen painting over a city-approved Black Lives Matter street mural with a hate crime and is seeking to put them in prison for a year.
... (more)

Campaign received funding from George Soros...
---
ADL Received Up to $10M in PPP Bailout Funds Despite Reporting Over $92M in Net Assets
The Anti-Defamation League, a far-left group which advocates for online censorship in the name of "fighting antisemitism," received up to $10 million in Paycheck Protection Program bailout funds at a time when tens of millions of Americans are out of work and overwhelming our nation's food banks.
... (more)

---
---
'Black Power!' Heavily-Armed Black Militia Marches Through Streets Of Georgia, Demands Reparations
A heavily-armed self-described "Black Militia" group marched through the streets of Georgia on July 4th and held up cars to demand "reparations" from white people and the media couldn't care less.
... (more)

---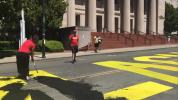 As Rioters Get Off Without Charges, White Couple Wanted By Police For Painting Over BLM Mural
Leftist are not being prosecuted for rioting, looting and toppling statues all over America but a pair of Trump supporters are reportedly wanted by police for peacefully protesting by painting over some state-sanctioned Black Lives Matter graffiti in Martinez, California.
... (more)

---
Seattle Protesters Standing On I-5 Highway At Night Hit By Car [UPDATED]
Video out of Seattle taken at around 1:30 AM early Saturday morning shows two protesters getting hit by a car that was driving around a curved highway with poor visibility at night.
... (more)

UPDATE: Protester Summer Taylor Dies Saturday Night At Age 24...
---
Harvard Grad Claira Janover Never Had A Job At Deloitte But Is Set to Cash In On GoFundMe For Being 'Fired'
Claira Janover, the recent Harvard grad who went viral on TikTok for saying she will "stab" anyone who tells her "All Lives Matter," claimed earlier this week that she was "fired" from her "dream job" at Deloitte and her friends started a GoFundMe to raise $10,000 in her name.
... (more)

---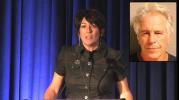 NBC News: Jeffrey Epstein Confidante Ghislaine Maxwell Arrested by FBI in New Hampshire
NBC News is reporting that Jeffrey Epstein's alleged madam/handler Ghislaine Maxwell has been arrested by the FBI in Bradford, New Hampshire.
... (more)

---
Tucker Carlson Brings in The Largest Audience in Cable News History
Tucker Carlson "set cable news ratings records in back-to-back quarters this year," according to a report from TV Newser.
... (more)

---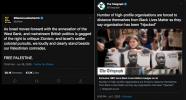 Black Lives Matter 'Canceled' After Criticizing Israel
Black Lives Matter had the establishment's full support while rioters were burning down businesses, looting stores, attacking innocent people in the streets and killing cops but all that appears to have changed with just one tweet.
... (more)

---
---
San Francisco to Stop Releasing Most Mug Shots to Prevent 'Implicit Bias' Against 'Black And Brown Men'
San Francisco Chief of Police William Scott announced Wednesday that the SFPD will no longer be releasing most mug shots as he claims "research" suggests they create an "illusory correlation" associating "black and brown men" with criminal behavior.
... (more)

---
---
SHOCK VIDEO: BLM Rioters Blocking Traffic Surround SUV And Shoot Driver Trying to Escape [UPDATED]
Shocking video out of Provo, Utah shows a group of Black Lives Matter rioters blocking traffic and shooting two gun shots at an elderly man slowly attempting to drive out of harm's way through the violent mob.
... (more)

---
Independent Journalist Tours The Cities Destroyed By Black Lives Matter Rioters
Independent journalist Michael Tracey has been traveling the country over the past few weeks to try and capture the wholesale destruction caused by the Black Lives Matter riots which he suspects the media is refusing to cover because they don't want to be perceived as "discrediting the movement."
... (more)

---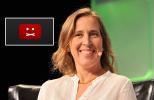 YouTube Bans Stefan Molyneux & Others, Reddit Changes Rules to Allow Hate Speech Against 'People In The Majority'
In a Big Tech censorship extravaganza on Monday, YouTube banned Stefan Molyneux, Jared Taylor and others, Reddit banned thousands of subreddits for "hate" and changed their rules to explicitly allow hate speech against "people who are in the majority," and Amazon-owned Twitch suspended President Trump's channel for "hateful conduct."
... (more)

---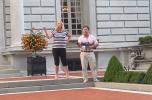 St. Louis: Armed Couple Defend Their Home After BLM Mob Trespasses Onto Private Property [UPDATED]
Powerful video out of St Louis, Missouri shows a husband and wife facing down an angry mob of protesters who trespassed into their privately-owned suburb.
... (more)

---
Oklahoma County DA Charges Rioters With Terrorism: 'When You Act Like a Terrorist, You Will Be Treated Like a Terrorist'
Oklahoma County District Attorney David Prater late last week hit Black Lives Matter rioters with various charges ranging from terrorism and rioting to assault and battery upon a police officer.
... (more)

---
'White Supremacist Mass Shooter' At Jefferson Square Park Turns Out to Be Hispanic Homeless Man Steven Lopez
The Twitterati on Saturday night reported that a "white supremacist" went on a mass shooting targeting "peaceful protesters" at Jefferson Square Park in Louisville, Kentucky.
... (more)

---
Mississippi Republican Lawmakers Vote to Remove State's Flag
Mississippi's Republican-controlled legislature is taking a knee.
... (more)

---
California Lawmakers Vote to Reinstate Racial Discrimination
California's Democrat-controlled legislature has voted to bring back racial discrimination in the name of anti-racism.
... (more)

---
Baltimore: Mob Filmed Attacking Man With Fireworks At Point-Blank Range While Laughing
Video out of Baltimore shows a mob of African-American youths attacking a white man by relentlessly shooting fireworks at him at point-blank range and targeting his face while laughing hysterically.
... (more)

---
Tucker: Trump Must Label Violent Rioters And Statue Topplers As Domestic Terrorists
Tucker Carlson on Thursday night told President Trump he's going to lose his reelection bid if he doesn't use the power of the state to prosecute the criminals filmed rioting all over America, toppling statues and defacing symbols of Jesus Christ and Christianity.
... (more)

---
NYT Writer Nikole Hannah-Jones Calls Whites 'Barbaric Devils' And 'Bloodsuckers'
New York Times writer Nikole Hannah-Jones, who was recently handed a Pulitzer Prize for her error-ridden 1619 Project, penned an angry "racist screed" attacking all white people as "barbaric devils" and "bloodsuckers" in 1995, The Federalist reports.
... (more)

---