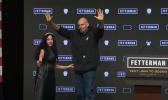 John Fetterman, Brain-Damaged Stroke Victim, Declared Victor in Pennsylvania Senate Race
John Fetterman, the brain-damaged stroke victim who needs a computer spitting out closed captions to understand speech and struggles to speak in complete sentences, was declared victor in Pennsylvania's Senate election late Tuesday night.
... (more)

---

J.D. Vance Soundly Defeats Tim Ryan in Ohio Senate Race
Republican JD Vance was crowned the winner of the US Senate race in Ohio late Tuesday night.
... (more)

---

Beto Loses to Abbott in Texas; Abrams Loses to Kemp in Georgia
Beto O'Rourke has burned through around $170 million in Democratic donor cash by losing three high-profile election campaigns in six years.
... (more)

---

Marjorie Taylor-Greene Projected to Win Re-Election in Georgia
Just seconds after the polls closed, Christian nationalist MAGA patriot Marjorie Taylor-Greene was projected to win re-election in Georgia by Decision Desk HQ.
... (more)

---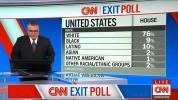 CNN's Exit Polls Paint 'Bleak Picture' For Democrats
The majority of voters in CNN's exit polls on Tuesday say the US is headed in the wrong direction, view the economy as trash and disapprove of White House resident Joe Biden's job performance.
... (more)

---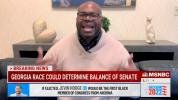 MSNBC's Jason Johnson: 'We Can't Say That Whatever Happens Tonight is a Fair and Equitable Election'
MSNBC's Jason Johnson on Tuesday said that whatever happens in Georgia "we can't say" it was a "fair and equitable election" because of "voter suppression."
... (more)

---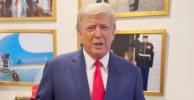 Trump to Arizonans: 'Don't Get Out of Line Until You Cast Your Vote!'
Former president Donald Trump on Tuesday accused Democrats of "trying to steal the election" in Arizona with bad voting machines and delays and urged voters to stay in line until their vote is cast.
... (more)

---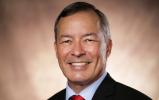 Guam Elects First Republican Rep. Since 1990
Republican Senator James Moylan defeated Democrat former Speaker Judi Won Pat in Guam on Tuesday by running on the issues of crime and inflation.
... (more)

---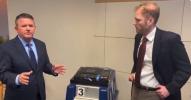 GOP Vote Share Outperforming Dems' by 4:1 on Election Day in Maricopa County; 20% of Voting Centers 'Having Issues' With Tabulators
Republicans are currently outvoting Democrats in person by 4 to 1 in Maricopa County, Arizona but 20% of voting centers are "having issues" with their voting machines.
... (more)

---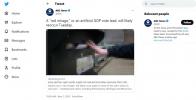 ABC News: "A 'Red Mirage,' Or An Artificial GOP Vote Lead, Will Likely Reoccur Tuesday"
Voters must be prepared for the GOP's "artificial vote lead" to evaporate on Tuesday after "perceived 'dumps'" of mail-in and absentee ballots are counted "in the days -- or even weeks -- following Election day," ABC News reports.
... (more)

---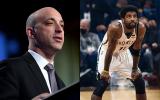 Kyrie Irving Ordered to Renounce His Religious Beliefs to Play Again For The Brooklyn Nets
Star basketball player Kyrie Irving is being ordered to renounce his sincerely held religious beliefs, undergo "anti-Semitic/anti-hate training" and more in order to be allowed to play again for the Brooklyn Nets in the NBA.
... (more)

---
ADL Orders Global Advertiser Boycott to Destroy Elon Musk's Twitter For Not Censoring Kanye West
The Anti-Defamation League, the leading pro-Israel lobbying group in America, ordered a global advertiser boycott of Elon Musk's Twitter on Friday for not doing enough to censor Kanye "Ye" West and other critics of their power.
... (more)

---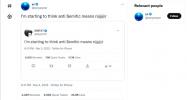 Ye: "I'm Starting to Think Anti-Semitic Means N----r"
Kanye "Ye" West on Friday tweeted that he's starting to think that labeling black people "anti-Semitic" is just code for calling them the n-word.
... (more)

---
---
Kanye Shares Texts Allegedly Showing His Trainer Told Him to Apologize to Jewish People Or Be Forcibly Institutionalized
Kanye "Ye" West on Thursday returned to Twitter and shared scandalous texts purportedly from his Jewish trainer Harley Pasternak telling him to "please apologize to my people" or else he'll have him "institutionalized again where they medicate the crap out of you, and you go back to Zombieland forever."
... (more)

---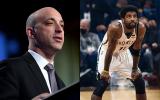 Kyrie Irving Agrees to Work With The ADL to 'Fight Anti-Semitism,' Pay $500,000 to 'Orgs That Work to Eradicate Hate'
The Anti-Defamation League and the Brooklyn Nets put out a statement on Wednesday announcing that Kyrie Irving has agreed to be re-educated by ADL CEO Jonathan Greenblatt and pay $500,000 towards "causes and organizations that work to eradicate hate and intolerance."
... (more)

---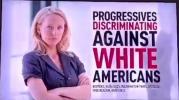 Stephen Miller's America First Legal Running Ads in Georgia Highlighting Democrats' Anti-White Bigotry
Former President Trump advisor Stephen Miller is running ads in Georgia highlighting how Democrats have embraced anti-white bigotry and open anti-white discrimination.
... (more)

---

The Bird is Caged: Elon Musk Commits to 'Combat Hate' After ADL Threatens 'Dire Consequences' For Replatforming 'Far-Right'
Twitter CEO Elon Musk on Wednesday announced that he talked with ADL CEO Jonathan Greenblatt and other "civil society leaders" about how Twitter "will continue to combat hate and harassment" and will "not allow anyone who was de-platformed for violating Twitter rules back on" the site without "a clear process for doing so."
... (more)

---
---
Kanye: My Lawyer Told Me I'll Lose Custody of My Kids If I Keep Up The 'Anti-Semitic Rhetoric'
Ye said Sunday night on Parler that he was told by his custody lawyer Bob Cohen that he will lose custody of his children if he keeps up his "anti-Semitic rhetoric."
... (more)

---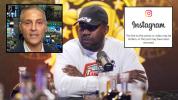 Kanye Suspended From Instagram After Asking 'Masa' Ari Emanuel Why He's Punishing Donda Academy Kids
Ye, formerly known as Kanye West, asked "masa" Ari Emanuel on Sunday why he insists on punishing the underprivileged youth who attend his school the Donda Academy in addition to canceling him personally.
... (more)

---
Video Shows Charlamagne Tha God, Who Labeled Kanye 'A Nazi,' Saying Jews Run Hollywood And The Music Industry
Charlamagne tha God attacked Kanye "Ye" West as "a Nazi" earlier this week over his comments about Jewish control of the media and music industry but newly surfaced video shows Charlamagne himself saying exactly the same thing.
... (more)

---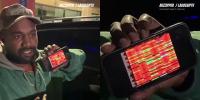 Kanye Criticizes The "Red Media," Asks "Why is Saying 'White Lives Matter' Anti-Semitic?"
Ye, formerly known as Kanye West, went off on the "red media" and questioned why saying "White Lives Matter" is considered "anti-Semitic" while speaking with press and fans in Los Angeles on Friday night.
... (more)

---
Police Dispatch: Paul Pelosi Said 'He Doesn't Know Who The Male Is But He Advised That His Name is David And He Is A Friend'
The San Francisco nudist who was found by police in his underwear in Paul Pelosi's home at 2AM while Nancy was out of town and has an LGBT flag outside his commune was described by Paul to 911 dispatch as a male "friend" whose "name is David" but whom he "doesn't know."
... (more)

---
Elon Musk: Twitter Will Form 'Content Moderation Council' With 'Widely Diverse Viewpoints' to Regulate Content
Elon Musk announced Friday that Twitter will be forming "a content moderation council with widely diverse viewpoints" to regulate content and decide who to unban.
... (more)

---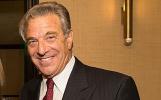 Paul Pelosi Attacked in His San Francisco Home, Suspect Identified as Pro-Nudity Activist David Depape
Police have identified pro-nudity activist David Depape as the suspect accused of attacking Nancy Pelosi's husband Paul with a hammer in the couple's San Francisco home on Friday.
... (more)

---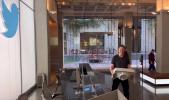 Elon Musk Completes $44B Twitter Takeover, Top Execs And Censorship Czar Immediately Ousted
Elon Musk's purchase of Twitter was completed on Thursday and the ousting of CEO Parag Agrawal and Censorship Czar Vijaya Gadde immediately followed.
... (more)

---
Israeli President Says He's 'Extremely Pleased' With Kanye Getting Canceled; Reveals He Met With Biden to Condemn Ye
Israeli President Isaac Herzog went on CNN with Wolf Blitzer on Wednesday to announce he's "extremely pleased" with Kanye "Ye" West being canceled for making "anti-Semitic" remarks and revealed he personally met with President Biden at the White House to discuss Ye's "anti-Semitism."
... (more)

---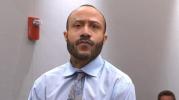 Anti-White Extremist Darrell Brooks Found Guilty in Waukesha Christmas Parade Massacre
Darrell Brooks, the anti-white extremist who murdered six white people and injured dozens of others at a Christmas parade in Waukesha last year, was found guilty of six intentional first-degree homicide counts and a host of other charges on Wednesday.
... (more)

---
---