---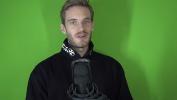 PewDiePie Cancels $50,000 Donation to ADL, Media Immediately Smears Him As A Nazi
The King of YouTube, Felix "PewDiePie" Kjellberg announced Thursday he has decided not to donate $50,000 to the YouTube censors at the Anti-Defamation League after learning more about the group.
... (more)

---

ADL, Dems Push 'Disarm Hate Act' to Seize Guns of Those Convicted of a 'Misdemeanor Hate Crime'
The Anti-Defamation League and the Democrats in congress want to ban Americans convicted of "misdemeanor hate crimes" from owning guns, outlaw so-called "high capacity" magazines and pass "red flag" gun laws nationwide to seize people's guns at the slightest whim of a government bureaucrat.
... (more)

---
---
---
---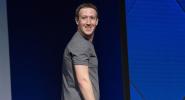 Facebook Bans Two Italian Right-Wing Parties And Dozens Of Their Followers For 'Spreading Hate'
Mark Zuckerberg interfered in Italy's democracy once again this week by shutting down two "far right" political parties' accounts on Facebook and Instagram and banning many of their followers -- all to cheers from their far left opposition.
... (more)

---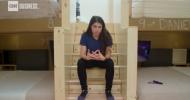 CNN Promotes Young People Living in Mega City 'Pods' With No Privacy
CNN is promoting the idea of young people living in 'pods' in the center of huge cities where they have no privacy.
... (more)

---
---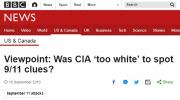 BBC News: "Was CIA 'Too White' to Spot 9/11 Clues?"
September 11th happened because the CIA was "too white," according to the BBC.
... (more)

---
---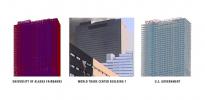 Univ. Of Alaska Fairbanks Study Finds 'Fire Did Not Cause WTC 7 Collapse'
Local media outlets are covering a new study from researchers at the University of Alaska Fairbanks which found that fire did not cause the collapse of World Trade Center 7 as our government claimed.
... (more)

---
---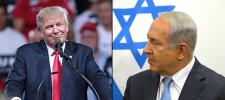 Firing of John Bolton 'Nightmare' for Netanyahu as Trump Says He'll Talk to Iran With 'No Preconditions'
It looks as though President Trump may be trying to free himself from the grasp of the neocon cabal that surrounds him.
... (more)

---
---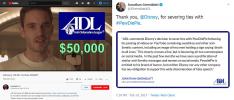 PewDiePie Donates $50,000 to The Anti-Defamation League
Famous YouTuber Felix "PewDiePie" Kjellberg announced he was donating $50,000 to the YouTube censors at the Anti-Defamation League on Tuesday before unboxing an award from YouTube CEO Susan Wojcicki for hitting 100,000,000 subscribers.
... (more)

---
---
---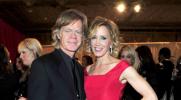 DOJ Lets Comey Escape Charges But Insists 'Manifestly Criminal' College-Scam Parents Must Go to Prison
Imagine if the Department of Justice went after the Russiagate/Epstein conspirators just half as hard as they're going after the families who bought their kids' way into college.
... (more)

---
Township Shuts Down 100-Yr-Old, 37-Member Volunteer Fire Company Because One Firefighter 'Tried to Join The Proud Boys'
Haverford Township's Board of Commissioners would rather their citizens die in a fire than be saved by anyone affiliated with the pro-Western civilization group the Proud Boys.
... (more)

---
---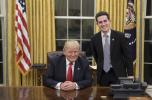 Trump Hails Outgoing Envoy Jason Greenblatt's 'Dedication to Israel,' Hires Kushner BFF Avi Berkowitz to Take His Place
President Trump on Thursday praised outgoing special envoy for Middle East peace, Jason Greenblatt, for "his dedication to Israel" before going on to hire Jared Kushner's friend Avi Berkowitz to take Greenblatt's place.
... (more)

---
Tucker: Sackler Family 'Got Rich Off Killing People' With OxyContin And They're Getting Away With It
On his show Tuesday night, Fox News host Tucker Carlson slammed the "repulsively rich" Sackler family for getting "rich off killing people" through the sale of highly-addictive OxyContin which was marketed based on lies.
... (more)

---
---
---
---
San Francisco Board: NRA A 'Domestic Terrorist Organization' But 'Convicted Felons' Are 'Justice-Involved Persons'
According to the San Francisco Board of Supervisors, the NRA is officially a "domestic terrorist organization" but "convicted felons" are "justice involved individuals."
... (more)

---
---
Trump Admin Considering Partnering With Big Tech to Determine Who Can Own A Gun
The Trump administration is considering partnering with Google, Amazon and Apple in a proposal which may use data collected from in-home listening devices to rate Americans with a social credit score to determine whether they can own a gun.
... (more)

InfoLib Quoted In Top Article At DRUDGE!



Mitch McConnell Pledges Votes For Any Gun Control Trump Supports...
---
Leftist Study Calls For Banning 'Small Clusters' Of Right-Wing Thought Criminals to Avoid 'Inflaming The Entire Hive'
A team of "researchers" led by a professor at George Washington University released a paper last month which called for a slow but steady stream of mass bannings on social media and reviving COINTELPRO-style infiltration techniques to fight so-called "hate groups."
... (more)

---