GOP Senators Say Defense Budget Must Not Be Cut Because of 'Chinese Spy Balloon' Threat
Chris Menahan
InformationLiberation
Feb. 13, 2023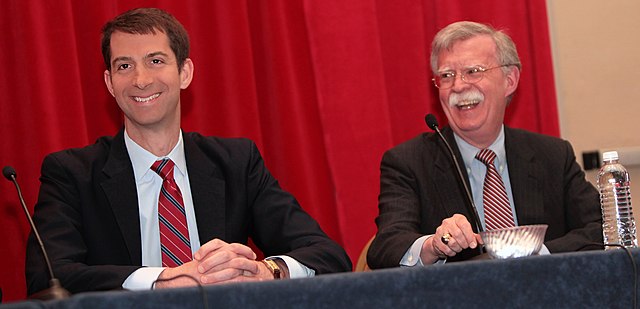 The GOP cannot go through with the defense cuts Kevin McCarthy reportedly promised to secure the Speakership because of the "Chinese spy balloon" menace, Senate Republicans insist.

From The Hill, "Chinese spy balloon has GOP saying no cuts to defense":

A growing number of Senate Republicans are saying that President Biden and Speaker Kevin McCarthy (R-Calif.) should take defense spending cuts off the table in their negotiation over the debt ceiling.

The Republicans are digging in their heels after receiving a classified briefing on a Chinese spy balloon that floated over sensitive military installations.

"The entire civilized world should recognize that communist China is probably the greatest threat we've ever faced, more severe than Soviet Russia was because of its economic integration into the West," said Sen. Tom Cotton (R-Ark.) after receiving a briefing from senior administration officials on the spy balloon. "We should take every step we can to try to reduce our dependency on China [and] try to build stronger military deterrence against them.

"I do not think that we should be talking about cutting the defense budget at all right now. If anything, substantial defense increases," he said.
As I noted last week, regimists are switching to pushing for war with China now that Ukraine appears to be losing the war.
"Having a strong robust national security is essential to deterring bad behavior," said Senate Republican Whip John Thune (R-S.D.). "I think it's OK to try to find savings and do the audits and do all that sort of thing to become more efficient, but just willy-nilly saying we're going to cut defense I think would be a mistake."

Sen. Mike Rounds (R-S.D.) said "there is no way that we should be looking at defense cuts right now."

"We're probably going to need more and not less with regard to that. The primary responsibility of the Congress of the United States is the defense of our country and this one is a serious threat," he said of China.
How many people did these "spy balloons" (which they still haven't proven are spy balloons) kill? You'd think millions based off the GOP's hysterics.
Sen. Lindsey Graham (R-S.C.), another outspoken opponent of cutting defense funding, said he's open to cutting wasteful programs within the Pentagon but he wants to redirect those savings to other defense-related priorities.

"I don't mind reforming the Defense Department and doing away with certain programs. I want to apply it back into the Defense budget and put it in other areas. We need a bigger Navy," he said.

"I don't think anybody believes our Navy and our military footprint west of the international dateline is sufficient to deter China," he said.
The Pentagon bragged about developing their own spy balloons as a "weapon" to surveil China and Russia just last year.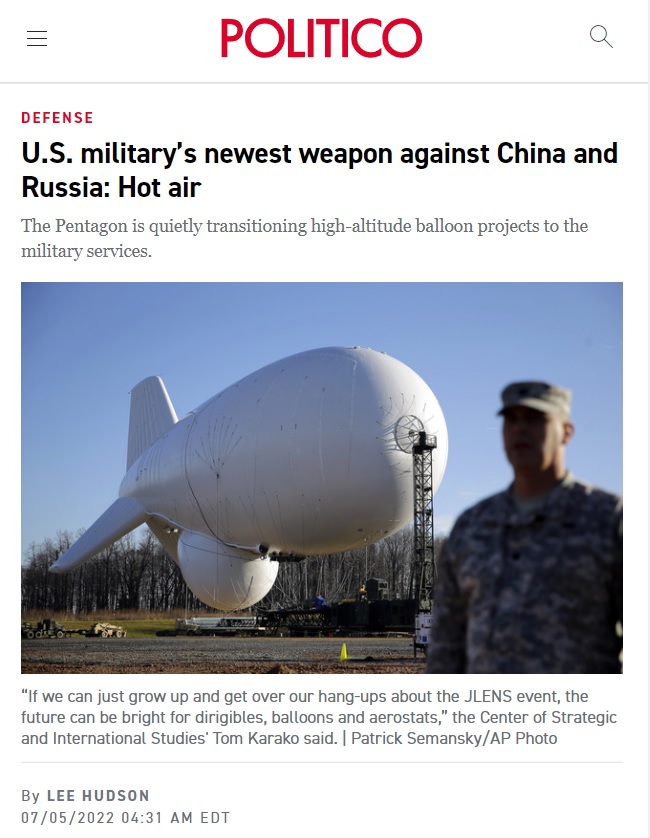 "Over the past two years, the Pentagon has spent about $3.8 million on balloon projects, and plans to spend $27.1 million in fiscal year 2023 to continue work on multiple efforts, according to budget documents," Politico reported. "For years, DoD has conducted tests using high-altitude balloons and solar-powered drones to collect data, provide ground forces with communication and mitigate satellite problems. The Pentagon is quietly transitioning the balloon projects to the military services to collect data and transmit information to aircraft, POLITICO discovered in DoD budget justification documents."

They've been using similar balloons to spy on Americans since at least 2019.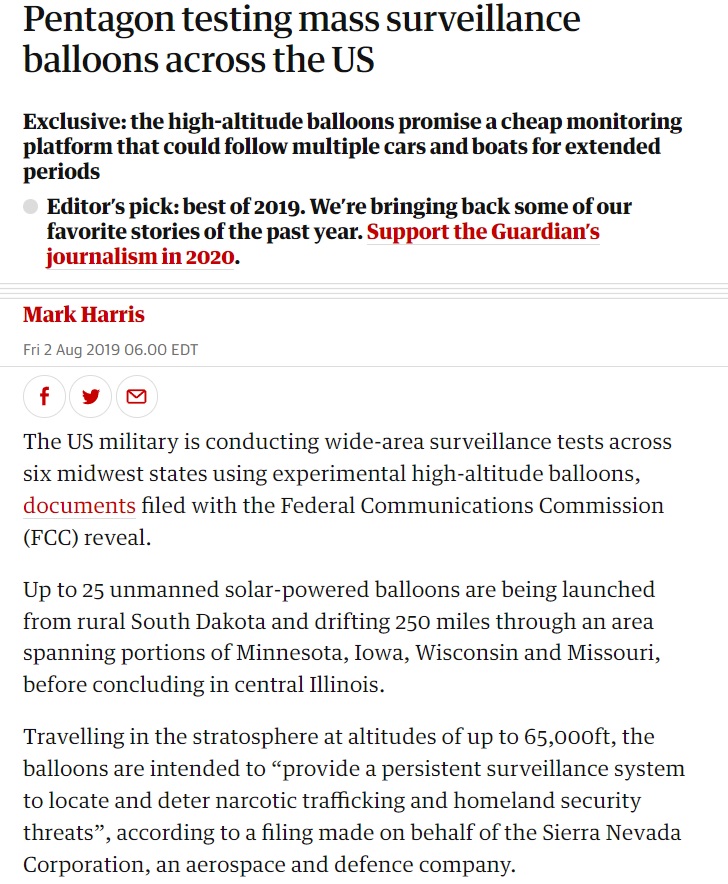 The way Republicans whipped themselves up into a frenzy over these "Chinese spy balloons" is just comical. It's clear now there was an ulterior motive for hyping this supposed threat and politicians like Marjorie Taylor Greene who went along with the scheme are just useful idiots.


The idea pushed by Fox News personalities like Tucker Carlson and Sean Hannity that Joe Biden is "soft on China" is totally contradicted by Biden's own aggressive posture toward China and insane pledge to send American troops to Taiwan to fight off a Chinese invasion.


The US is surrounding China with military bases and is arming Taiwan for war with China, just like they armed Ukraine for war with Russia.

The idea Biden is some secret Chinese puppet is a Fox News psyop fed to the right which perfectly mirrors the RussiaGate hoax. The left used the RussiaGate hoax to get Trump to take an aggressive posture against Russia and support arming Ukraine to the teeth to huge success. That aggressive posture led to the war in Ukraine.

The right is now getting hoaxed into supporting a war with China by the same neocon propagandists (Tucker Carlson and Sean Hannity) who conned America into supporting the war in Iraq. Tucker and Hannity both spent years railing against the RussiaGate hoax but now they're shilling the ChinaGate hoax.

I have one question for ChinaGaters: Are there any photos of President Biden kneeling in front of President Xi before pledging his unconditional support to China?


If you're not willing to answer that question then I don't want to hear another word about "foreign influence."

[Header image by Gage Skidmore, CC BY-SA 2.0]

Follow InformationLiberation on Twitter, Facebook, Gab, Minds and Telegram.