Biden: American Troops Would Defend Taiwan if Invaded by China
Chris Menahan
InformationLiberation
Sep. 18, 2022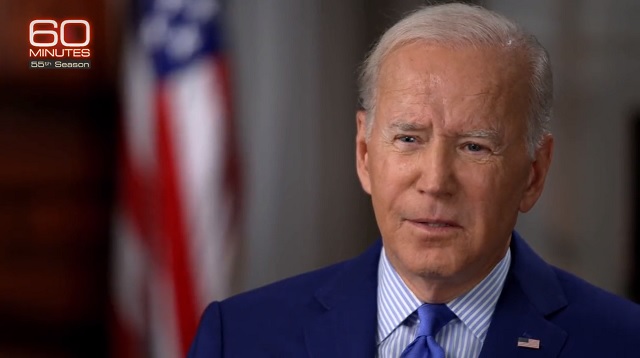 Joe Biden told 60 Minutes in an interview released Sunday that American troops would defend Taiwan if the island was invaded by China.


Biden was asked pointblank by CBS's Scott Pelley if US forces would be sent to defend Taiwan in the event of an attack.

"Yes, if in fact there was an unprecedented attack," Biden responded.

"So unlike Ukraine, to be clear, sir," Pelley said, "U.S. forces, U.S. men and women would defend Taiwan in the event of a Chinese invasion?"

"Yes," Biden said.

60 Minutes interrupted Biden's statement to report that an unnamed White House official told CBS after the interview that "official policy on Taiwan has not changed."

"Officially, the U.S. maintains 'strategic ambiguity' on whether American forces would defend Taiwan, but the Taiwan Relations Act obligates the U.S. to help equip Taiwan to defend itself," CBS News reported.

We can't use troops to defend our own border but they can be sent to fight and die in Taiwan to defend their sacred border.

The Senate last week advanced a bill to send $6.5 billion in military aid to Taiwan.

Follow InformationLiberation on Twitter, Facebook, Gab, Minds and Telegram.