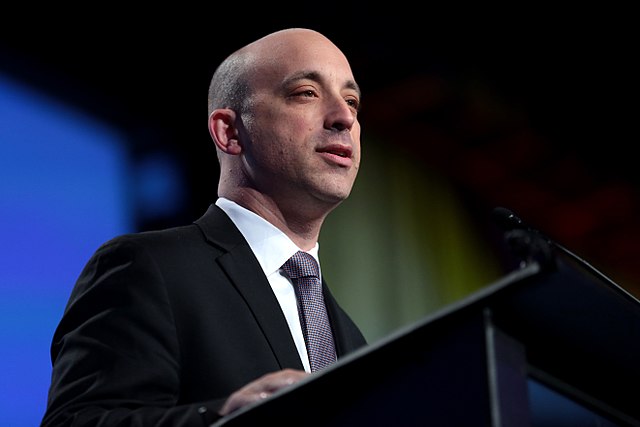 Our ruling oligarchs are one hundred percent committed to labeling all their political opposition as "domestic terrorists," deplatforming them en masse, closing their bank accounts and putting them on various "terrorism watch lists" and the "no fly list" to strip them of their rights with no due process.

This is the greatest assault on our civil liberties in the history of America but our bought and paid for GOP "leaders" are focused on punishing Ben and Jerry's for slighting Israel, "Free Britney" and "Free Cuba."

From Reuters, "Facebook and tech giants to target attacker manifestos, far-right militias in database":

A counterterrorism organization formed by some of the biggest U.S. tech companies including Facebook (FB.O) and Microsoft (MSFT.O) is significantly expanding the types of extremist content shared between firms in a key database, aiming to crack down on material from white supremacists and far-right militias, the group told Reuters.

Until now, the Global Internet Forum to Counter Terrorism's (GIFCT) database has focused on videos and images from terrorist groups on a United Nations list and so has largely consisted of content from Islamist extremist organizations such as Islamic State, al Qaeda and the Taliban.

Over the next few months, the group will add attacker manifestos - often shared by sympathizers after white supremacist violence - and other publications and links flagged by U.N. initiative Tech Against Terrorism. It will use lists from intelligence-sharing group Five Eyes, adding URLs and PDFs from more groups, including the Proud Boys, the Three Percenters and neo-Nazis.
Translation: the system we built for use against terrorists is now going to be used against the American people.

This is what Big Tech is spending the money they got from the GOP's multi-trillion dollar tax cuts on.

The firms, which include Twitter (TWTR.N) and Alphabet Inc's (GOOGL.O) YouTube, share "hashes," unique numerical representations of original pieces of content that have been removed from their services. Other platforms use these to identify the same content on their own sites in order to review or remove it.

While the project reduces the amount of extremist content on mainstream platforms, groups can still post violent images and rhetoric on many other sites and parts of the internet.

The tech group wants to combat a wider range of threats, said GIFCT's Executive Director Nicholas Rasmussen in an interview with Reuters.

"Anyone looking at the terrorism or extremism landscape has to appreciate that there are other parts... that are demanding attention right now," Rasmussen said, citing the threats of far-right or racially motivated violent extremism.

The tech platforms have long been criticized for failing to police violent extremist content, though they also face concerns over censorship. The issue of domestic extremism, including white supremacy and militia groups, took on renewed urgency following the deadly Jan. 6 riot at the U.S. Capitol.

Fourteen companies can access the GIFCT database, including Reddit, Snapchat-owner Snap (SNAP.N), Facebook-owned Instagram, Verizon (VZ.N) Media, Microsoft's LinkedIn and file-sharing service Dropbox (DBX.O).

GIFCT, which is now an independent organization, was created in 2017 under pressure from U.S. and European governments after a series of deadly attacks in Paris and Brussels. Its database mostly contains digital fingerprints of videos and images related to groups on the U.N. Security Council's consolidated sanctions list and a few specific live-streamed attacks, such as the 2019 mosque shootings in Christchurch, New Zealand.

GIFCT has faced criticism and concerns from some human and digital rights groups over centralized or over-broad censorship.

"Over-achievement in this takes you in the direction of violating someone's rights on the internet to engage in free expression," said Rasmussen.
This is going to go hand and hand with the Microsoft/Big Tech-backed "Content Authenticity Initiative" that aims to track down the origin of all internet memes and other content to "counter the rise of misinformation," aka track down and punish people for resisting the regime.

Emma Llanso, director of Free Expression at the Center for Democracy & Technology, said in a statement: "This expansion of the GIFCT hash database only intensifies the need for GIFCT to improve the transparency and accountability of these content-blocking resources."

"As the database expands, the risks of mistaken takedown only increase," she added.

The group wants to continue to broaden its database to include hashes of audio files or certain symbols and grow its membership. It recently added home-rental giant Airbnb (ABNB.O) and email marketing company Mailchimp as members.
They want to be able to censor content they don't like in unison across the entire "normie" internet.

The White House let the cat out of the bag earlier this month when Biden press secretary Jen Psaki said people banned from one platform should be banned from all platforms.


That's clearly the plan.

This is all being coordinated with the regime.


From Fox Business, "PayPal, ADL team up to ferret out 'extremist' groups":

PayPal Holdings Inc. and the Anti-Defamation League on Monday announced a partnership aimed at fighting extremism and hate in the financial system and across at-risk communities.

The initiative, which will be led through ADL's Center on Extremism, will cut off the financial networks for those that support extremist and hate movements. The partnership will also focus on those who spread and profit from all forms of hate and bigotry.
That means they're going to ban everyone they disagree with in addition to everyone who could threaten their hold on power.

"All of us, including in the private sector, have a critical role to play in fighting the spread of extremism and hate," said Jonathan Greenblatt, CEO of the Anti-Defamation League.

"With this new initiative, we're setting a new standard for companies to bring their expertise to critical social issues," he added. "We have a unique opportunity to further understand how hate spreads and develop key insights that will inform the efforts of the financial industry, law enforcement, and our communities in mitigating extremist threats."
They clearly want to spy on everyone's financial transactions for doxing purposes in addition to debanking.

Neither PayPal nor ADL responded to FOX Business' request for comment in regards to how a person, business or group is determined to be a supporter of extremist and hate movements. 

PayPal and fellow payments company Stripe earlier this year banned former President Donald Trump's campaign from processing transactions, suggesting that he encouraged his supporters to storm the Capitol Building on January 6. 

A FOX Business inquiry about whether Black Lives Matter would be among the organizations impacted by the restrictions went unanswered. Black Lives Matter held protests across America, a number of which turned violent, following the death of George Floyd.
We are living under occupation.

Our ruling oligarchs are sick, twisted people who hate this country with a burning passion and want to see every "deplorable" locked up in prison.

Whereas Trump never locked anyone up, they're packing the jails in DC to the brim with political prisoners and subjecting them to racial abuse, solitary confinement and physical torture.



They're manufacturing fake terror plots where there are none to illegally influence our elections and justify their crackdown. They're telling Americans to rat out their friends and family members for "extremism." They're spying on our troops and purging the military of "extremists."

Welcome to life under neo-Bolshevism!

Any politician who is not speaking out against this tyrannical regime their every waking hour should be considered controlled opposition!



Follow InformationLiberation on Twitter, Facebook, Gab, Minds, Parler and Telegram.