Corporate America reacted to the 2020 Black Lives Matter riots by embracing systemic discrimination against whites, according to a new study from Bloomberg.

From Bloomberg:

Corporate America Promised to Hire a Lot More People of Color. It Actually Did.

The year after Black Lives Matter protests, the S&P 100 added more than 300,000 jobs — 94% went to people of color.

[...] The US Equal Employment Opportunity Commission requires companies with 100 or more employees to report their workforce demographics every year. Bloomberg obtained 2020 and 2021 data for 88 S&P 100 companies and calculated overall US job growth at those firms.

In total, they increased their US workforces by 323,094 people in 2021, the first year after the Black Lives Matter protests — and the most recent year for which this data exists.

The overall job growth included 20,524 White workers. The other 302,570 jobs — or 94% of the headcount increase — went to people of color.
The only way to achieve these numbers is through proactive discrimination.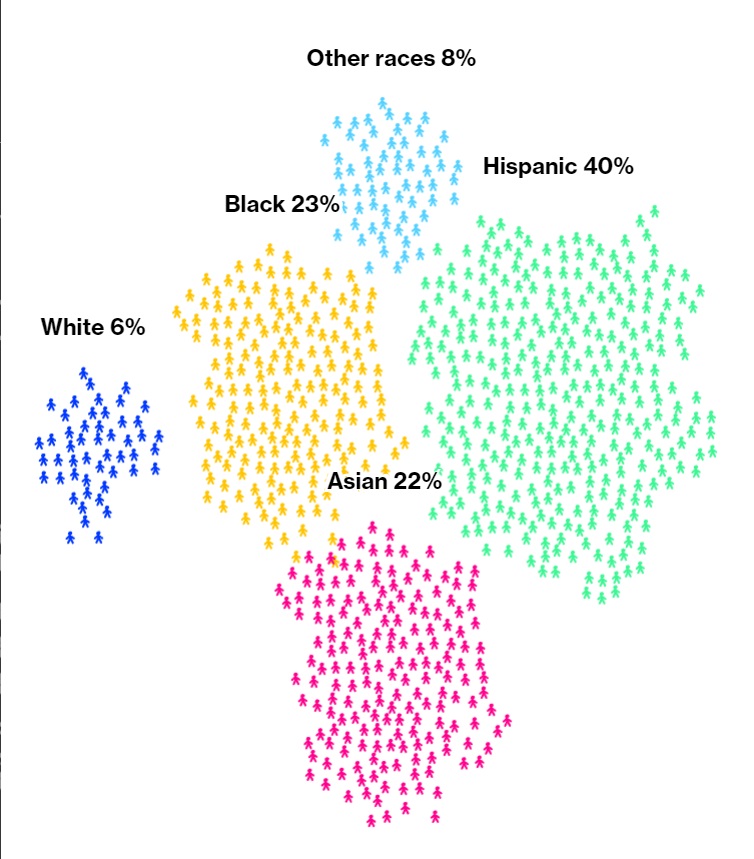 Nike in particular showed the most dramatic shift: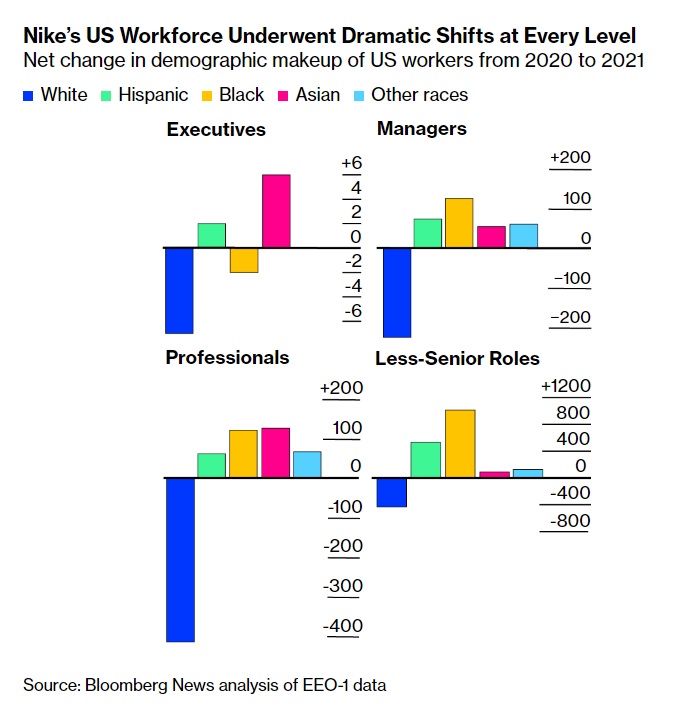 As I highlighted on Monday, the CEO of British Telecom giant BT is reportedly firing white employees en masse with the intention of replacing them with non-whites to "boost diversity" and potentially pocket a £220,000 bonus for hitting "diversity targets."

When Elon Musk bought Twitter in 2022, Twitter execs reportedly told him to fire white employees to avoid legal troubles and advance "diversity" (Musk blew off their recommendations).

The DOJ last month also sued Musk for choosing to hire Americans over refugees and asylum seekers.

In the wake of the BLM riots, Walmart began training employees that "white is not right," Coca-Cola trained employees to "try to be less white" and AT&T trained employees, "white people, you are the problem."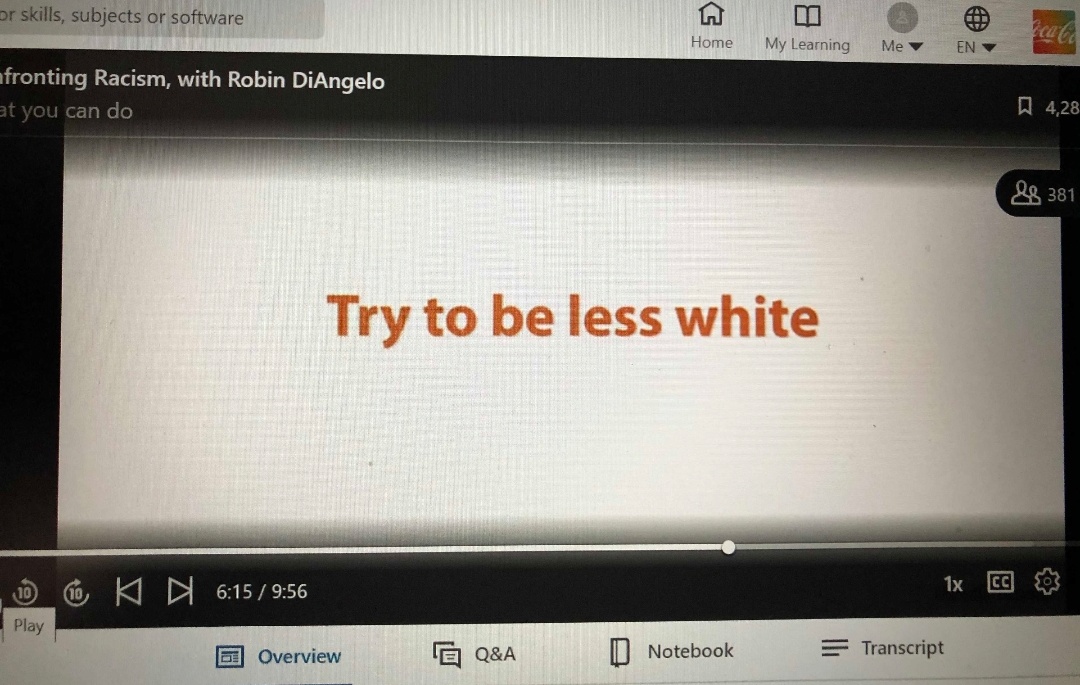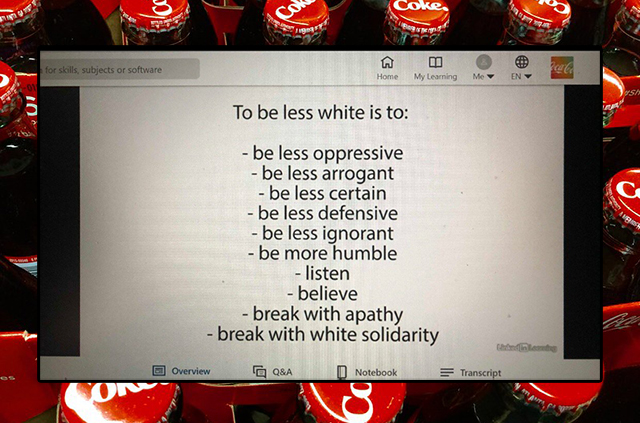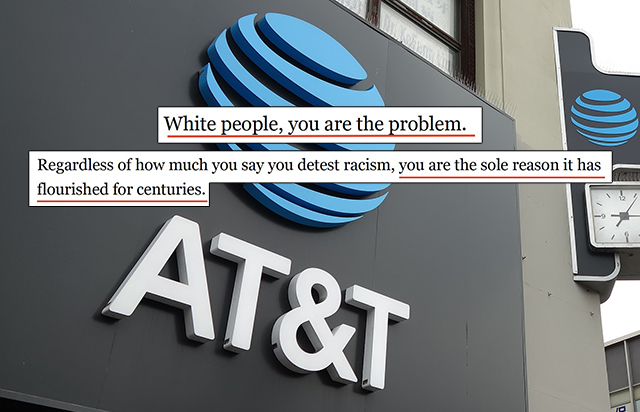 Bloomberg said in their report above that no companies were willing to talk about the "progress" they made with their race-based hiring practices, possibly due to fear of being sued for discrimination.

Many chief executive officers are wondering if the scope of the Supreme Court's June ruling on race-based admissions could apply to their own hiring goals.

"We've seen three years later how quickly DEI is becoming deprioritized," said LaJoie-Lubin, who no longer works in-house at a company, but still consults. "And now it's like, 'oh well, the business isn't doing well, so where are we going to cut resources and investments?' DEI and people teams."

Companies are reticent to talk about progress that several years ago they might have been keen to acknowledge, according to Esther Silver-Parker, an independent consultant whose previous roles included helping Walmart develop its diversity, equity and inclusion program. Mentions of diversity, equity and inclusion on earnings calls and at conferences among Russell 3,000 Index companies fell by 54% in the third quarter, according to data compiled by Bloomberg. None of the half-dozen companies with the most notable diversity gains wanted to discuss them in detail.

"The stance is just do what we need to do and not talk about it," Silver-Parker said. "'Let's fly under the radar. Let's not call attention to ourselves. But we know we have a moral obligation and a marketplace obligation.'"
If you were turned down for a job or fired from any of these companies for being white you have a moral and marketplace obligation to sue these companies into oblivion.

Multiple whites have won giant settlements in recent years from suing their employers for anti-white discrimination.

Just three months ago, Starbucks was ordered by a jury to pay over $25 million in damages to a former regional manager they fired for being white as a sacrificial offering to BLM.

Bloomberg's valuable research can go straight into your lawsuit.

Follow InformationLiberation on Twitter, Facebook, Gab, Minds and Telegram.