British Telecom CEO Firing Whites, Hiring Non-Whites to 'Hit Diversity Targets' and 'Pocket £220K Bonus'
Chris Menahan
InformationLiberation
Sep. 24, 2023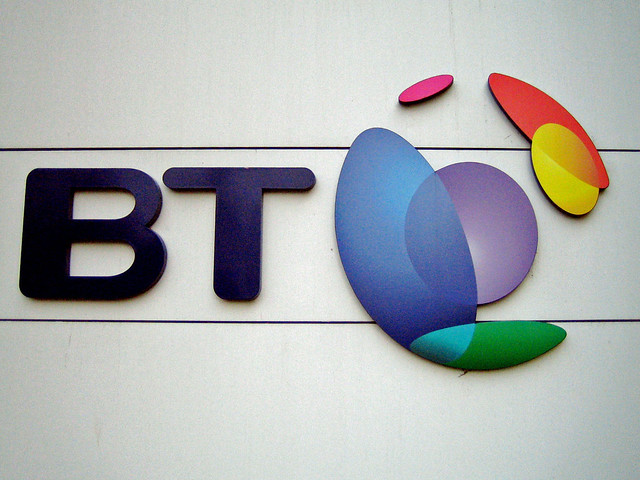 The CEO of British Telecom giant BT is reportedly firing some 1,100 employees in overwhelmingly white rural East Anglia with the intention of replacing them with non-whites from major cities in order to "boost diversity" and potentially pocket a £220,000 bonus for hitting "diversity targets."




From The Mail on Sunday, "Anger at BT as top executive declares plans to cut more than 1,000 jobs in rural areas while hiring new staff in major cities will boost workforce diversity":

Telecoms giant BT was last night under fire after a top executive declared that plans to cut more than 1,000 jobs in rural East Anglia while hiring new staff in major cities will boost its workforce diversity.

In comments leaked to The Mail on Sunday, Howard Watson, BT's chief networks officer, suggested that a 'significant factor' in choosing where to locate major offices was the ethnic diversity of the area.

One Tory MP yesterday accused BT of 'pandering to political correctness' and warned it could be illegally discriminating against white staff.

It comes as the MoS can reveal that BT's new chief executive, Allison Kirkby, could pocket up to £220,000 in bonus payments specifically linked to 'diversity and inclusion' targets.

BT unveiled controversial plans in July to cut up to 1,100 jobs from its 2,900-strong base in Martlesham, near Ipswich, as part of a major overhaul of its offices called the 'Better Workplace Programme'. Under the blueprint, some of the staff affected will be offered the chance to move to 'strategic hub' cities including London, Birmingham and Manchester.

A recording obtained by the MoS details Mr Watson telling staff the headcount reduction is a 'shocking number', but adds that BT would be able to recruit new workers in 'many more places' which would 'improve diversity inclusion over time'.

Asked whether boosting diversity and inclusion was a key reason for relocating jobs, Mr Watson replies: 'That was a significant factor in the choice of the locations.'

Martlesham is 95.8 per cent white, according to latest figures – in contrast, Birmingham is 48.7 per cent white.
The locations were purposefully chosen to skirt around anti-discrimination laws:


[Header image of BT logo by Paul Downey via Flickr Commons, CC BY 2.0]

Follow InformationLiberation on Twitter, Facebook, Gab, Minds and Telegram.