Coca-Cola Tells Employees To 'Try To Be Less White': Internal Leak
Chris Menahan
InformationLiberation
Feb. 19, 2021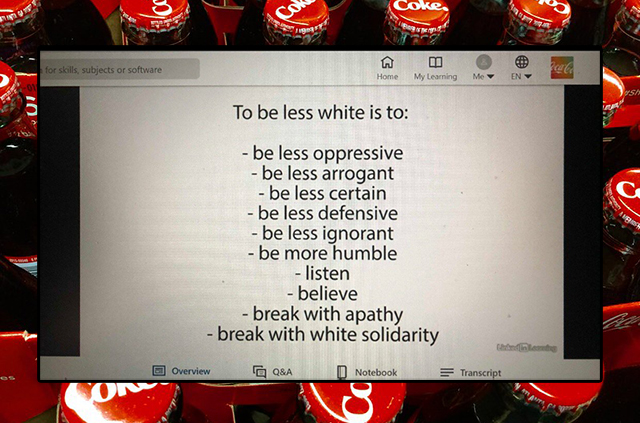 A whistleblower has leaked screenshots of an online training course Coca-Cola employees are allegedly being forced to take which tells them to "try to be less white," according to Dr Karlyn Borysenko.

The course, which appears to be from "White Fragility" author Robin DiAngelo, says that "to be less white" is to "be less oppressive," "be less ignorant" and to "break with white solidarity."

Borysenko, an organizational psychologist and staunch critic of critical race theory, shared the leak Friday on Twitter:


Screenshots: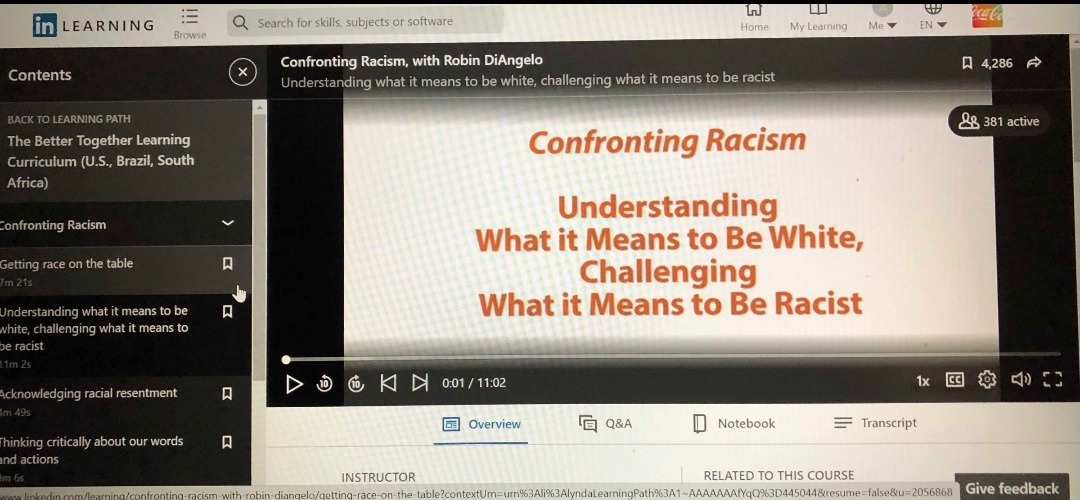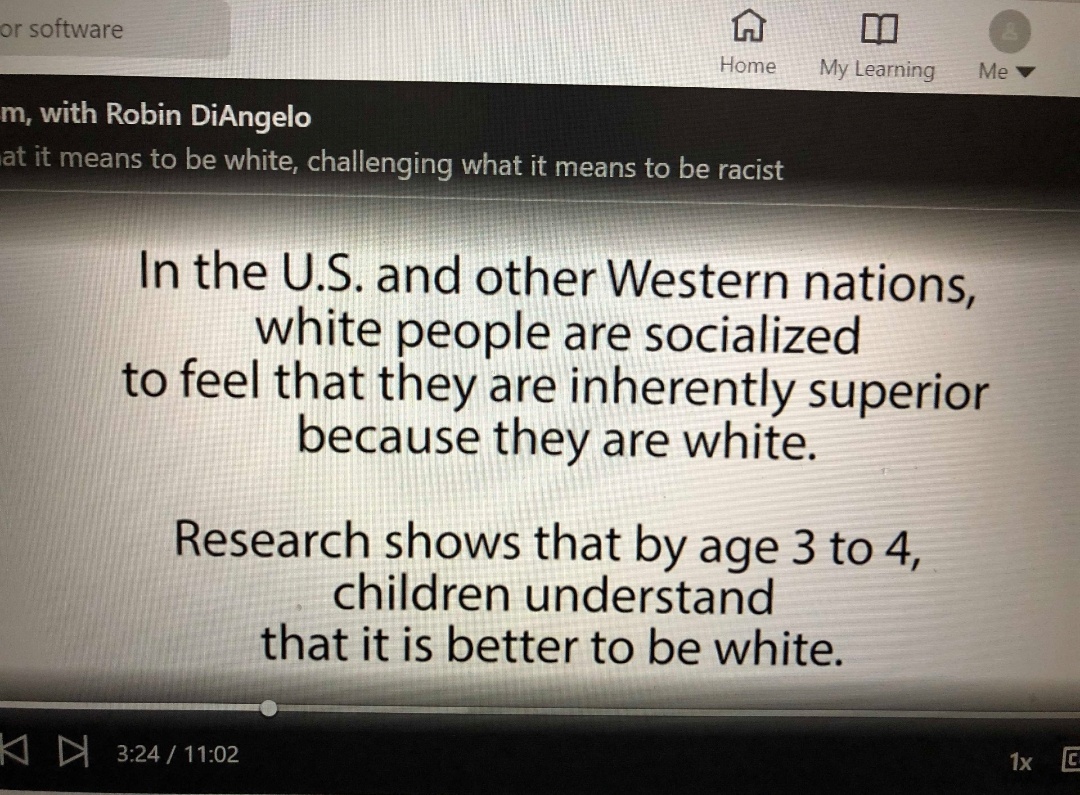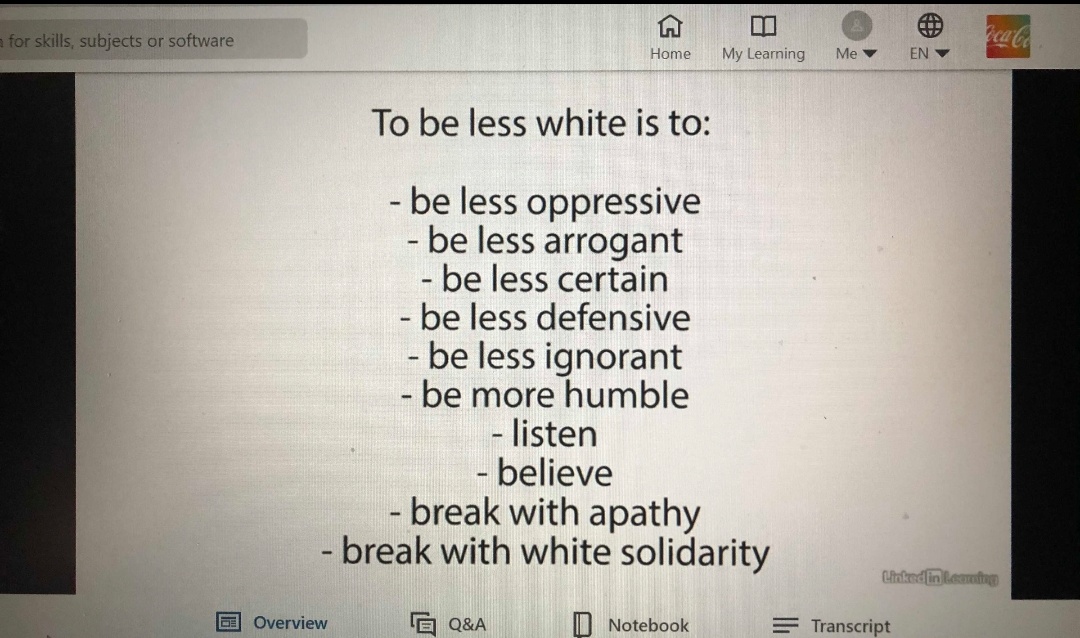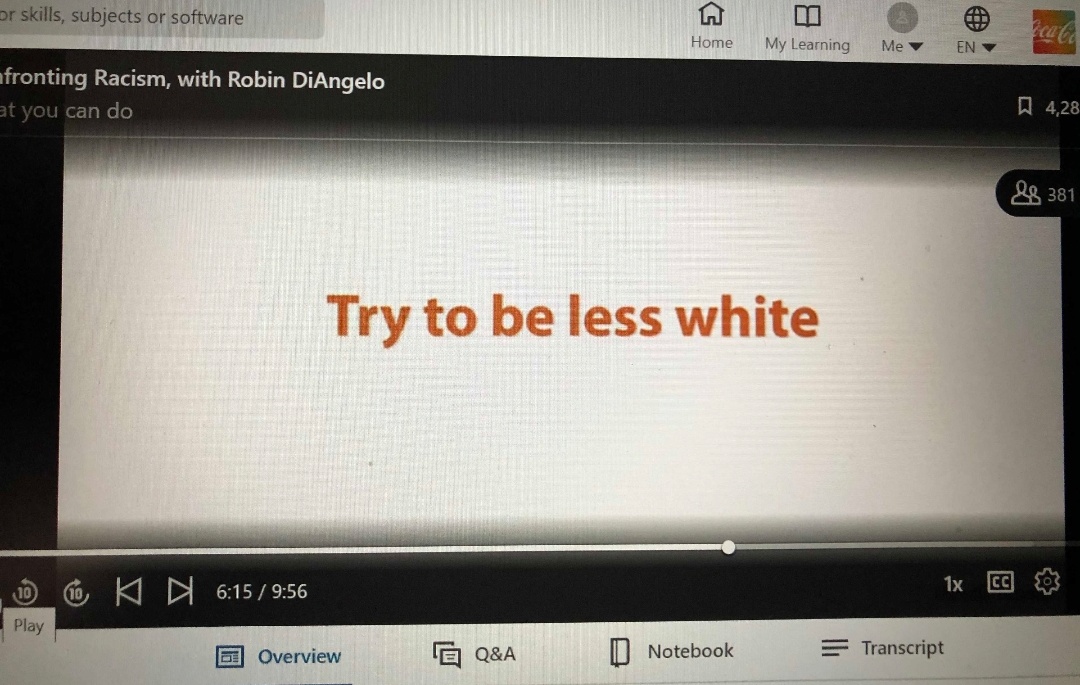 Imagine the outrage if Coca-Cola told employees to "try to be less black" or "try to be less Jewish" -- they'd be accused of having genocidal intent!

As Tucker Carlson noted last year, DiAngelo's book is "poisonous garbage" which can be summed up in four words: "White people are racist."

"Not just racist white people," Carlson said. "All white people. Whether they're six years old or 100 years old, all of them are by definition racist. They are racist because they are white. Only white people are racist. No one else is."


DiAngelo's book states that "a positive white identity is an impossible goal."

"White identity is inherently racist," DiAngelo says. "White people do not exist outside the system of white supremacy."

UPDATE: Coca-Cola released a statement on Friday night saying the video "is from a publicly available LinkedIn Learning series" which they gave their employees access to but "is not a focus of our company's curriculum."

Coca-Cola said they "will continue to refine this curriculum."


UPDATE II: Borysenko on Sunday released an email from Coca-Cola allegedly sent to employees which describes their "Diversity, Equity and Inclusion training" as "required":



Follow InformationLiberation on Twitter, Facebook, Gab, Minds, Parler and Telegram.