Jeffrey Epstein's Schedule Shows Meetings With Billionaires Mort Zuckerman, Tom Pritzker, Reid Hoffman And Peter Thiel
Chris Menahan
InformationLiberation
May. 30, 2023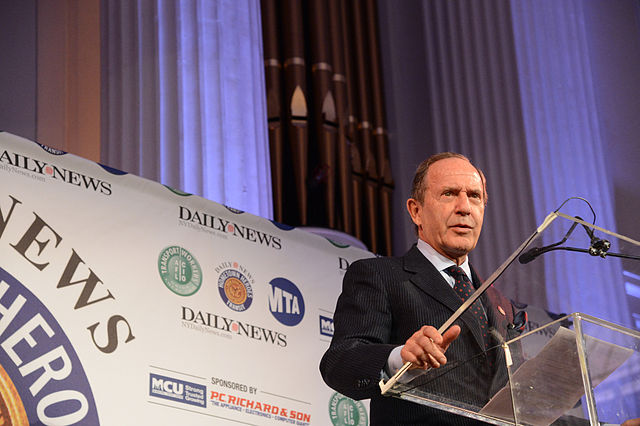 Jeffrey Epstein's private emails and calendar indicate he had meetings with billionaires Mort Zuckerman, Tom Pritzker, Reid Hoffman and Peter Thiel.

All four are diehard supporters of Israel and we know from previous reports that Epstein was given at least $200 million from pro-Israel billionaires Lex Wexner and Leon Black.

Epstein and his partner Ghislaine Maxwell have both been accused of being Israeli agents running a honeypot blackmail operation.

From The Daily Mail, "EXCLUSIVE: The Jeffrey Epstein Files: Trove of never-before-seen emails and calendars gives unprecedented insight into late pedophile's network of power and influence that includes Chris Rock, Peter Thiel, Richard Branson and Irina Shayk":

A vast trove of Jeffrey Epstein's private calendars and emails are being revealed today by DailyMail.com.

The hundreds of pages in the files give an unprecedented insight into the late pedophile's extraordinary network of power and influence.

Among the revelations is that Epstein appeared to know personal details about the marriage of Bill Gates and his ex-wife Melinda -- while magician David Blaine had numerous dinners with the financier.

Presidents, prime ministers, royalty and famous names previously not linked to Epstein are also featured in the hundreds of pages of documents.

[...] On September 8 [in 2014] the schedule said that at 10am Epstein was to meet Gates and billionaire Tom Pritzker at the Park Hyatt hotel in Manhattan.

They were to walk to the office of Leon Black followed by a meeting with Mort Zuckerman, both billionaire investors.

Later that day, Gates and Epstein would meet Kathy Ruemmler, the former Obama White House counsel, at the Four Seasons Hotel in Manhattan.

Epstein's pursuit of Gates appears to have culminated in the dinner at his New York home with Melinda Gates, which is thought to have been the only time she met Epstein.

Epstein rolled out the red carpet with some of his most important friends: Thorbjorn Jagland, the former Norwegian politician, and Norwegian diplomat Terje Rød Larsen, former Treasury Secretary Larry Summers and his wife and Eva Dubin, his former girlfriend and her daughter Celina, who treated Epstein like an uncle.

The note says that 'Richard Branson may join the dinner'.
The Wall Street Journal reported earlier this month Jeffrey Epstein attempted to blackmail Bill Gates into giving money to a JPMorgan Chase "charitable" fund by threatening to reveal an affair the Microsoft founder had with a Russian bridge player in 2010.

[Header image of Mort Zuckerman by MTA New York City Transit / Marc A. Hermann, CC BY 2.0]

Follow InformationLiberation on Twitter, Facebook, Gab, Minds and Telegram.