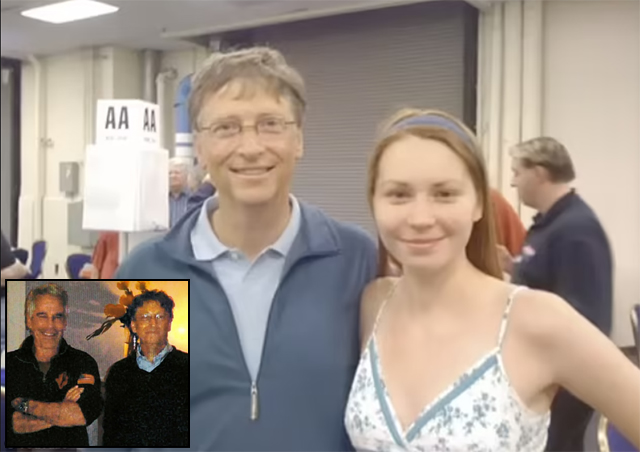 Jeffrey Epstein attempted to blackmail Bill Gates into giving money to a JPMorgan Chase "charitable" fund by threatening to reveal an affair the Microsoft founder had with a Russian bridge player in 2010, emails obtained by the Wall Street Journal reveal.

From The Daily Mail, "Pedophile Jeffrey Epstein 'threatened to expose Bill Gates' 2010 affair with a Russian bridge player after he refused to participate in a multibillion-dollar charitable fund with JPMorgan'":

The pedophile, who killed himself in 2019, wanted Gates to invest in a multibillion-dollar charitable fund back in 2013 but he would not oblige.

Epstein later sent him an email implying he was aware of his affair with bridge player Mila Antonova and that he could reveal his infidelity, according to a report in the Wall Street Journal.

Gates, who has said that bridge is one of his favorite hobbies, allegedly met Antonova at a tournament in 2010 and had an affair with her at around the same time.

Epstein met her later in around 2013 when she was looking to raise money to start an online bridge platform. Though he did not bankroll the project he did later pay for her to attend a software coding school.

The 'threat' was not made until 2017 when Epstein wrote to Gates asking for reimbursement for Antonova's coding school in a tone that implied he knew about the affair and could expose it.

Gates has said those fees were not paid. 'Mr. Gates never had any financial dealings with Epstein. As Bill has said before, it was a mistake to have ever met him,' his spokesperson told DailyMail.com on Sunday.

A spokesperson for Gates separately told the Journal that he did not pay for the cost of Antonova's coding school, which according to the Journal was 'immaterial for the two men'.

'Mr. Gates met with Epstein solely for philanthropic purposes. Having failed repeatedly to draw Mr. Gates beyond these matters, Epstein tried unsuccessfully to leverage a past relationship to threaten Mr. Gates,' said a spokeswoman for Gates to the Wall Street Journal, who first revealed the connection.

[...] According to the Journal the affair happened at around the same time in 2010 when Gates was married to his ex-wife Melinda Gates.

Then in 2013 Antonova was introduced to Epstein through an advisor to Gates, Boris Nikolic, in order to help her raise money to fund the online bridge business, called BridgePlanet, according to documents seen by the Journal.

She was hoping to raise $500,000 for the venture, the mission of which was to 'promote bridge by creating quality tutorials for beginners and advanced players'.

After failing to secure funds for BridgePlanet, she shifted her focus to becoming a software developer and Epstein agreed to pay for her education.

'Epstein agreed to pay and he paid directly to the school. Nothing was exchanged. I don't know why he did that,' she told the Journal. 'When I asked, he said something like, he was wealthy and wanted to help people when he could.'
If "nothing was exchanged" then how did Epstein get knowledge of the affair? Who the hell else would have told him?
Antonova also told the Journal that the next year in 2014 during a trip to New York City she stayed in an apartment provided to her by Epstein but did not meet him.

The Journal's report also suggests that Gates was meeting independently with Epstein starting in 2011. The pair had 'more than a half dozen meetings scheduled', some of which were dinners at Epstein's townhouse, according to documents.
This is more evidence Epstein was an intelligence agent who was trying to dig up dirt on people for blackmail purposes.

The Wall Street Journal confirmed earlier this month that former Israeli Prime Minister and head of Israeli Military Intelligence Ehud Barak was visiting Epstein's New York City apartment on a monthly basis.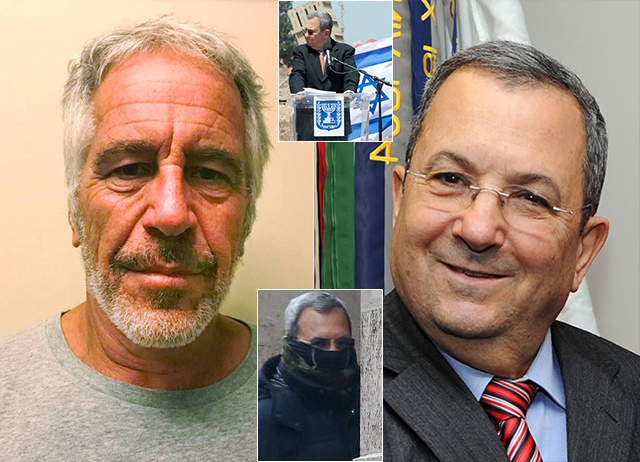 I guess they don't want to put two and two together out of fear of being placed in the Anti-Defamation League's crosshairs.

As a reminder, American billionaire Jeff Bezos was also targeted for blackmail after his phone was hacked using Israeli NSO spyware and it revealed he was having an affair with Lauren Sanchez.

Follow InformationLiberation on Twitter, Facebook, Gab, Minds and Telegram.