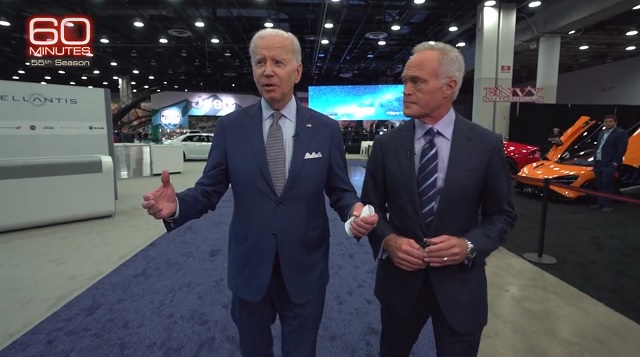 Joe Biden declared the pandemic "over" in an interview with 60 Minutes released on Sunday -- just in time for the midterms.

"The pandemic is over," Biden told CBS News' Scott Pelley. "We still have a problem with Covid. We're still doing a lot of work on it. It's -- but the pandemic is over."


"If 'the pandemic is over' as Biden says, then all of the President's emergency powers predicated on a pandemic, all COVID vax mandates, the emergency powers of every governor, Emergency Use Authorizations, and the PREP act should all be voided tomorrow," Kentucky Rep. Thomas Massie responded.


"With the pandemic officially over, now it's time to end all vaccine mandates," Senator Ron Johnson said.


Workers are still actively being fired from their jobs for refusing to take the covid vaccines.


The Biden regime cut off over 62,000 National Guard and Reserve soldiers from pay and benefits in July for refusing the vax.

Incidentally, it was reported on Friday that the Marine Corps has quietly "retreated" from their decision to punish soldiers for being unvaxxed.

From City News Service, "Marine Corps Retreats on Punishing Personnel Who Don't Receive COVID Jab":

Rep. Darrell Issa, R-Temecula, Friday lauded the U.S. Marine Corps' decision to lay aside its earlier requirement that all of the branch's members receive COVID-19 therapeutics or face career-ending consequences under a military-wide vaccine mandate, but the congressman said more must be done.

"While this action is welcome relief for the hundreds of Marines fighting for the rights and careers, it is too little and too late for the hundreds of careers of service and lives of honor that are now irreparably damaged by the Biden mandate," Issa said.

Earlier this week, the Marine Corps issued an administrative order stating that "involuntary separation" of Marines who have sought religious exemptions to vaccination will stop immediately.

The order was in response to a federal class action lawsuit filed on behalf of hundreds of Leathernecks, which culminated in a preliminary injunction in August barring termination of the plaintiffs, according to published reports.

[...] Earlier this year, the U.S. Navy's Special Warfare Command suspended a 2021 order requiring that SEALS special forces operators be vaccinated or face repercussions. A group of 35 active-duty SEALS sued in the Fifth Circuit Court of Appeals challenging the vaccine mandate on religious grounds. That suit has since been converted to a class action representing all Naval personnel who have rejected the jab.
Why the sudden about-face?

For one, the midterms are coming up and they'd like everyone to forget the reign of terror they subjected us to in order to force people to take the jabs.

For two, in the same 60 Minutes interview that aired Sunday, Biden pledged that US troops would be sent to defend Taiwan in the event of a Chinese invasion (which is becoming increasingly more likely as a result of perpetually escalating US provocations).

The Biden regime is preparing for simultaneous wars with China, Russia and Iran and they need the "MAGA deplorables" they spent the last two years demonizing as "white supremacist domestic terrorists" to go and fight them.

Follow InformationLiberation on Twitter, Facebook, Gab, Minds and Telegram.