CDC Drops Most Mask Mandates After Pollsters Tell Dems to Declare A 'Win' And Move On
Chris Menahan
InformationLiberation
Feb. 25, 2022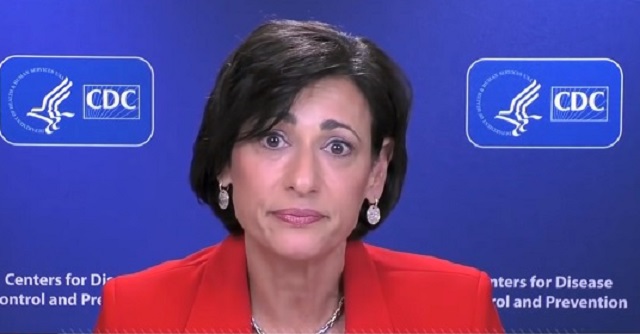 The science has changed once again!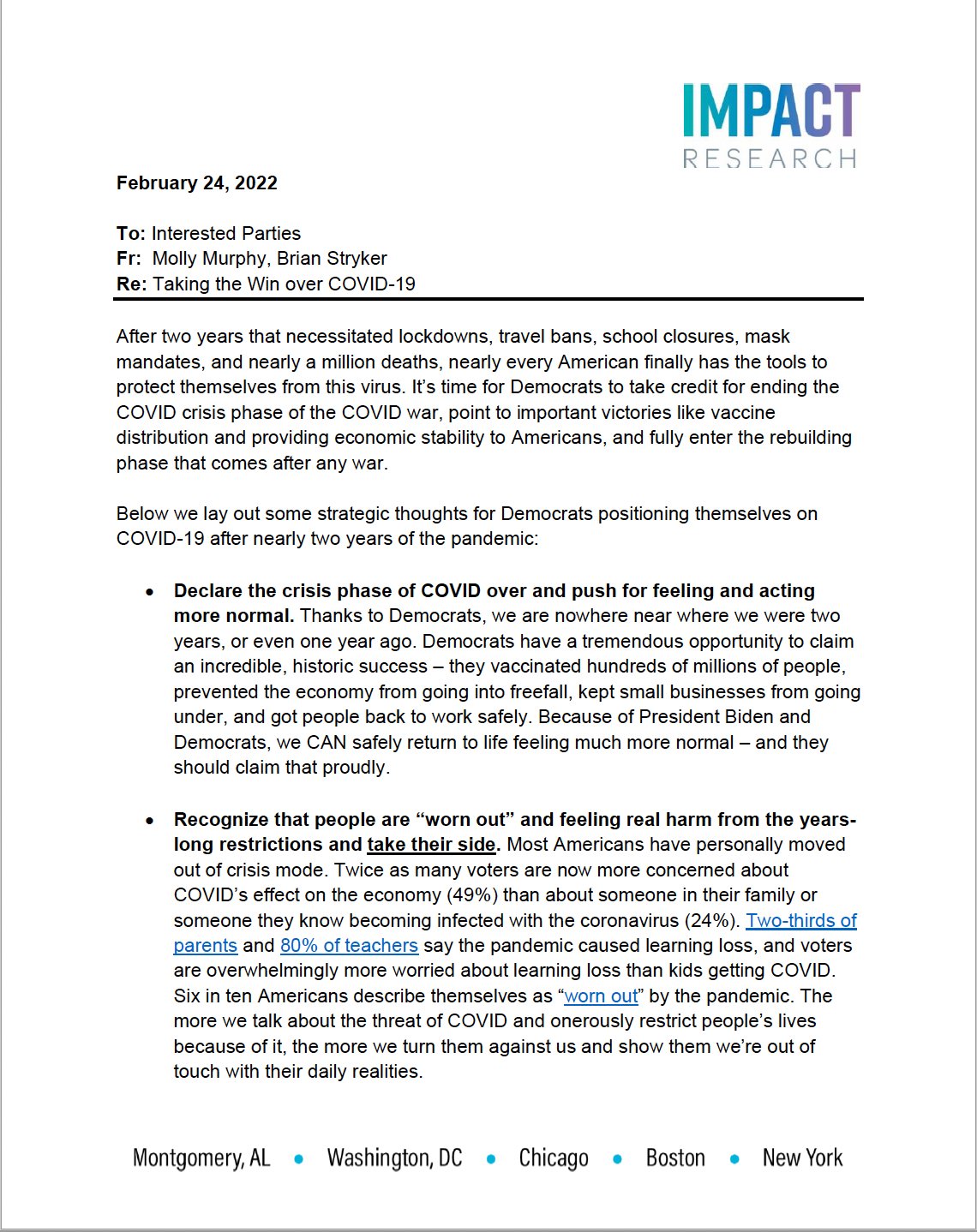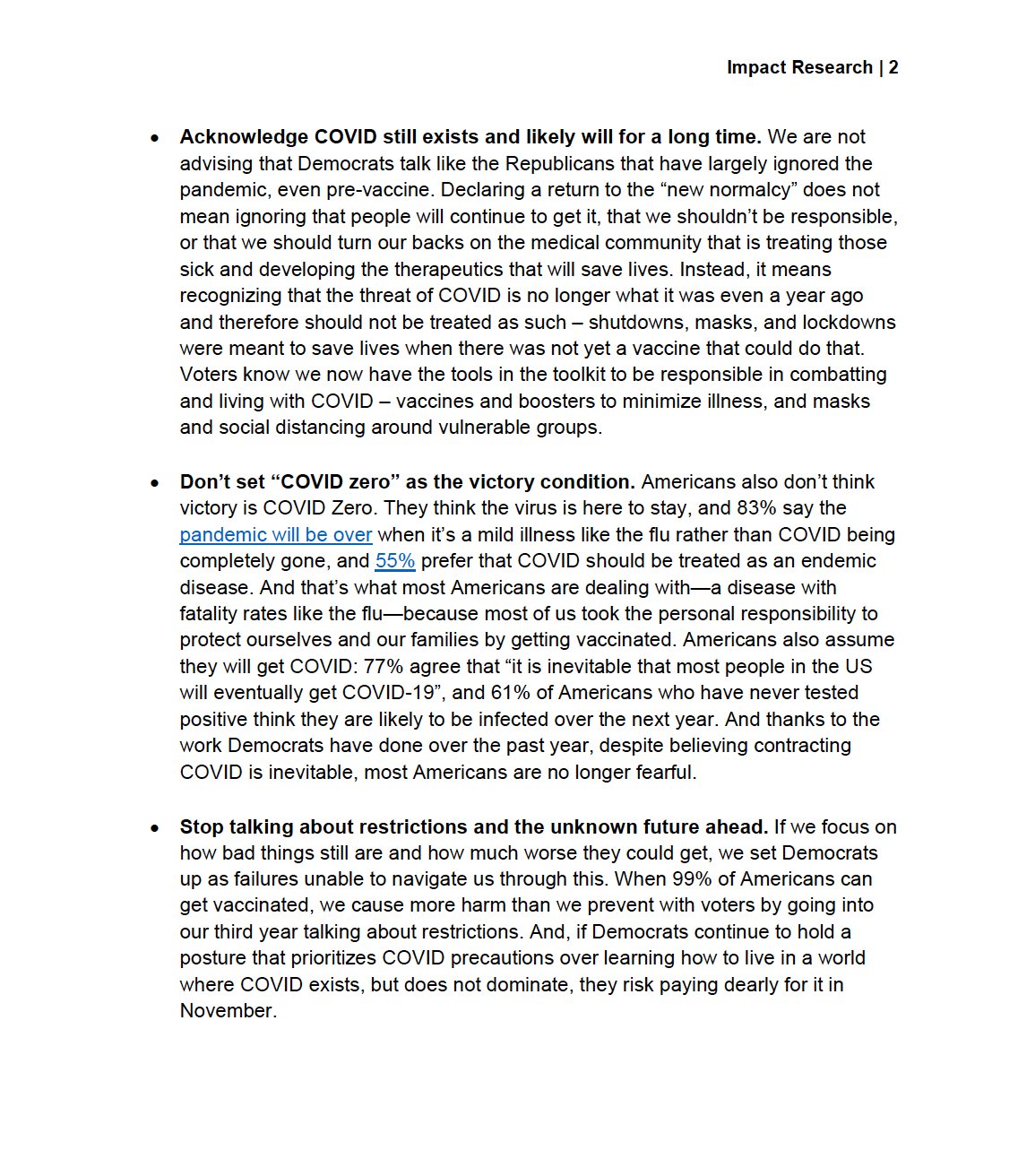 CDC director Rochelle Walensky changed her mask mandate guidelines on Friday to permit the majority of Americans to take their muzzles off.

From Newsweek, "CDC Relaxes Mask Guidelines for 70 Percent of U.S. Deemed 'Low Risk' ":

The Centers for Disease Control and Prevention announced Friday it would change its recommendations to remove or ease mask mandates in communities it deems at lower risk of COVID-19 spread.

Under the new guidelines, more than half of counties in the United States will be reclassified as low or medium risk. About 70 percent of the U.S. population lives in these counties, CDC officials told reporters. The guidelines continue a trend of lessening mask mandates that many states and cities have already began themselves.
The decision came one month after pollsters informed the Democrats that they're going to get wiped out in the midterms if they don't drop all the covid bulls**t.

As highlighted above, just one day ago the Democrat polling firm Impact Research told the party to "declare the crisis phase of COVID over and push for feeling and acting normal."

In a memo titled, "Taking the Win over COVID-19," Impact Research warns Democrats that "most Americans have personally moved out of crisis mode."

"Twice as many voters are now more concerned about COVID's effect on the economy (49%) than about someone in their family or someone they know becoming infected with the coronavirus (24%)," the memo states. "Two-thirds of parents and 80% of teachers say the pandemic caused learning loss, and voters are overwhelmingly more worried about learning loss than kids getting COVID. Six in ten Americans describe themselves as 'worn out' by the pandemic."

"The more we talk about the threat of COVID and onerously restrict people's lives because of it, the more we turn them against us and show them we're out of touch with their daily realities," the polling firm said.

Follow InformationLiberation on Twitter, Facebook, Gab, Minds, Parler and Telegram.