The Democrat-controlled House on Thursday voted overwhelmingly to approve an additional $1 billion in funding to Israel on top of the nearly $4 billion they get every year.



NY Rep. Alexandria Ocasio-Cortez caved and changed her vote from "no" to "present" before "crying" on the House floor.


As Glenn Greenwald noted, AOC pulled the exact same stunt earlier this year by voting "present" on $2 billion in funding to massively expand the Capitol police despite touting the "Defund the Police" movement for months.





Kentucky Rep. Thomas Massie was the only Republican with the balls to vote against it.



From Antiwar, "House Votes to Give Israel Extra $1 Billion in Military Aid":

On Thursday, the House passed legislation that would give Israel an extra $1 billion in military aid. The measure passed with an overwhelming majority and now moves to the Senate.

The bill passed 420-9-2, with Reps. Thomas Massie (R-KY) Rashida Tlaib (D-MI), Ilhan Omar (D-MN.), Raúl Grijalva (D-AZ), André Carson (D-IN), Marie Newman (D-IL), Ayanna Pressley (D-MA), Cori Bush (D-MO) and Chuy Garcia (D-IL) voting against it.

Reps. Hank Johnson (D-GA) and Alexandria Ocasio-Cortez (D-NY) voted "present."

US lawmakers wanted to assure Israel that the money would be delivered after the funds were stripped from a stopgap funding bill earlier this week. "While this funding would ordinarily be included in a year-end spending package, we are advancing this legislation now to demonstrate Congress' bipartisan commitment to Israel's security," said Rep. Rosa DeLauro (D-CT), who introduced the bill on Wednesday.

Israel requested the additional amount in June, after its bombardment in Gaza in May, which killed over 250 Palestinians, including over 60 children. The aid is being presented as money to replenish the Iron Dome missile defense system. But when it was first reported, Israeli officials said they also need the money to purchase munitions, including precision-guided munitions for the air force.

The extra $1 billion is on top of the $3.8 billion Israel gets from the US each year. Out of the $3.8 billion, $500 million is allocated for the Iron Dome and other missile defense systems. The Iron Dome is a joint project between the Israeli defense firm Rafael and the US firm Raytheon, the former employer of Secretary of Defense Lloyd Austin.
This is the "More for Israel" that Senator Lindsey Graham called for back in May after meeting with then-Prime Minister Netanyahu.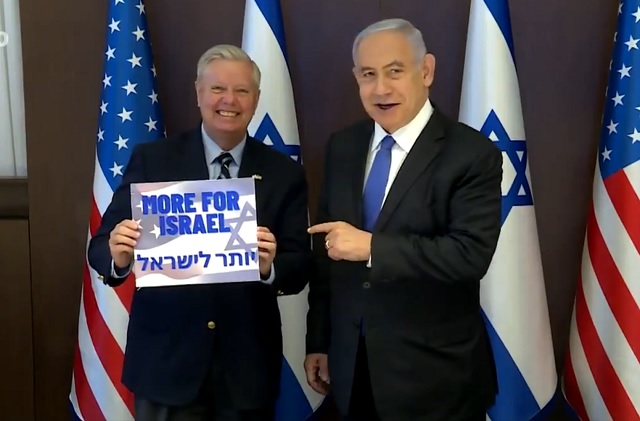 Israel currently holds $65.5 billion in US treasuries which they purchased with our money and now lend back to us with interest. That number was $41 billion in just March 2020.

As a reminder, the US army was forced to abandon its $1 billion Iron Dome missile defense system last year because Israel refused to hand over the source code that we effectively paid for by giving them over $142 billion in aid.

While Americans are losing their businesses and getting cut off from additional unemployment after getting fired for refusing to take an experimental injection from Big Pharma, Israel is adding billions to its war chest and charging us interest on our money which our overlords gave them.

A poll from the Chicago Council on Global Affairs in August found 50% of Americans support restricting aid to Israel versus 45% who are against.

The poll also found the overwhelming majority of Americans, 58%, prefer not to choose a side in the Israel-Palestinian conflict versus 32% who choose to side with Israel and 8% who side with the Palestinians.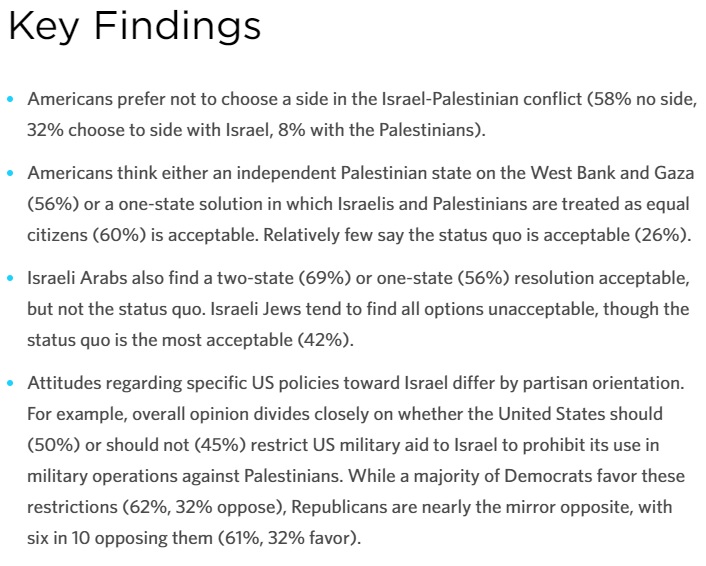 Nonetheless, despite support for Israel collapsing among Americans of all political stripes in just the past two years, our "divided" Congress is still united in selling us out!

Follow InformationLiberation on Twitter, Facebook, Gab, Minds, Parler and Telegram.