U.S. Army Abandons $1B Iron Dome Project After Israel Refuses to Share Source Code U.S. Paid For
Chris Menahan
InformationLiberation
Mar. 11, 2020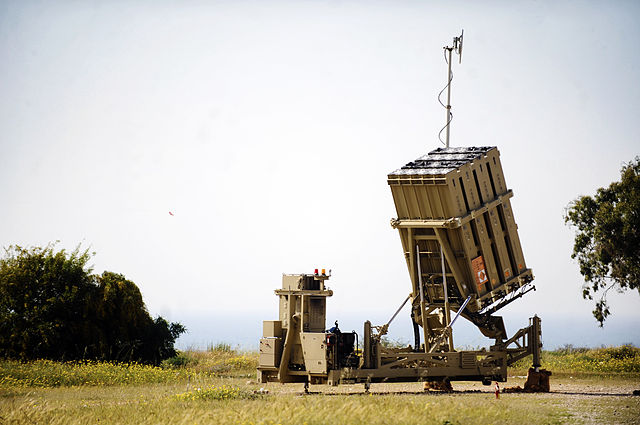 Even though the US has given Israel over $142 billion in aid and is slated to hand over another $40 billion any day now, Israel has refused to hand over source code they wrote for an Iron Dome missile defense system that was funded by US taxpayers.

From The Times of Israel, "US Army scraps $1b. Iron Dome project, after Israel refuses to provide key codes":

The US Army said it was curbing its plans to adopt the Iron Dome missile defense system due to concerns about its compatibility with existing US technologies, scrapping its plans to buy two more batteries and explore long-term integration of the Israel-developed system.

A central problem was Israel's refusal to provide the US military with Iron Dome's source code, hampering the Americans' ability to integrate the system into their air defenses.

[...] The Army earmarked over $1 billion for the project to pluck select Iron Dome components and integrate them with US military's Integrated Battle Command System by 2023.

The Israeli Missile Defense Organization and the Army last August inked a deal for two Iron Dome batteries. Soon thereafter, according to sources, Army officials repeatedly requested Iron Dome "source code" — proprietary information detailing how the system works.

Israel supplied engineering information but ultimately declined to provide the source code the Army said it needed to integrate Iron Dome components with US systems.

[...] Since 2011, Congress has provided Israel more than $1.5 billion to produce Iron Dome batteries, developed by Rafael Advanced Defense Systems. In August 2011, Raytheon and Rafael — which partnered on David's Sling, a US-Israeli cooperative missile defense development program — announced an agreement to allow Raytheon to market Iron Dome in the United States.
AIPAC was boasting about the US "investing" over $1 billion in an Iron Dome project last month during the AIPAC 2020 conference and had a display of one of the missile systems in the venue's basement.


Truly our greatest ally.

Follow InformationLiberation on Twitter, Facebook, Gab and Minds.