France: Young Women Attacked At Feminist March Over Signs Highlighting Rapes by Migrants
Chris Menahan
InformationLiberation
Nov. 25, 2019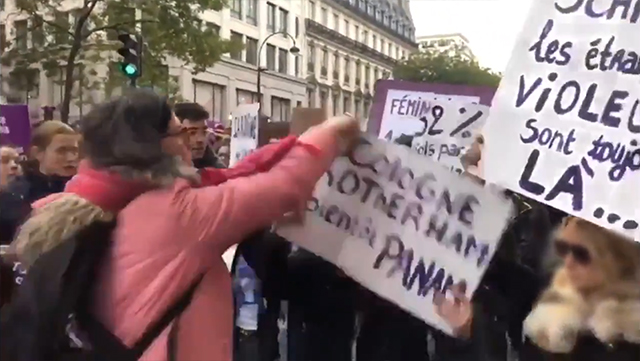 A group of young women were attacked by unhinged feminists at a protest march against male violence in France over the weekend for carrying signs highlighting a government study which found 52 percent of Parisian rape suspects were foreign nationals as well as the rapes in Cologne and Rotherham.


Two of the young women's signs reportedly read, "52% of the rapists are foreigners" and "Cologne, Rotherham soon Panam (French slang for Paris)."

After stealing the signs out of the women's hands in order to rip them to shreds, the feminist protesters were reportedly heard chanting, "Feminists, not fascists" and "fascists out."

"Reminder: we came to this demonstration to denounce the violence against women, and to say aloud what everyone thinks on the profile of the usual attackers ... but #NousToutes do not accept all women," Nemesis Nemesis, the group behind the protest, said in a tweet.

While the feminist marchers weren't interested in hearing about who is "doing the raping" -- as our president would say -- they were very interested in flashing their bosoms in public to random onlookers to allegedly "protest" against "patriarchy."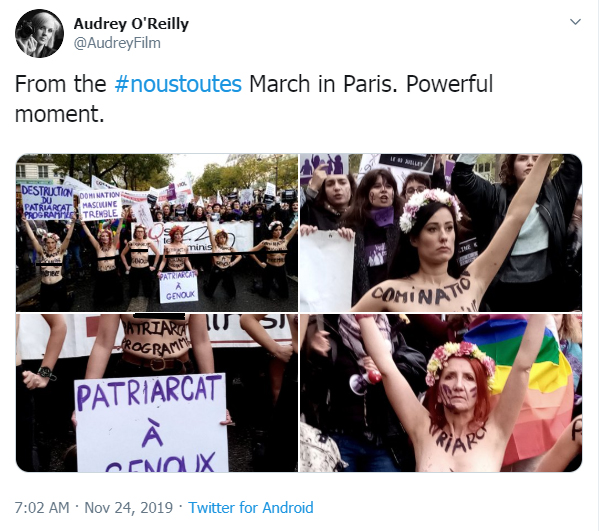 Follow InformationLiberation on Twitter, Facebook, Gab and Minds.