'No! Don't Touch Me!' German Police Release Shocking Footage From Cologne On New Year's Eve 2015
Chris Menahan
InformationLiberation
Dec. 06, 2016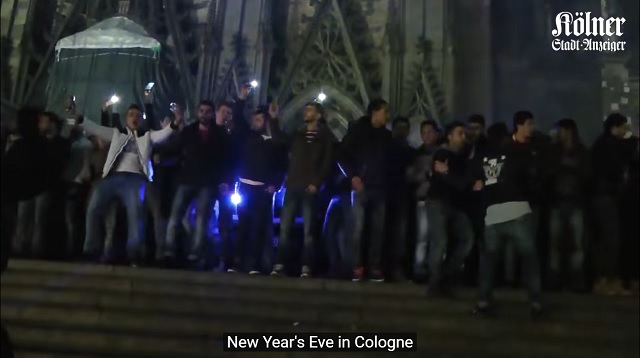 Shocking footage obtained by the German paper Kölner Stadt-Anzeiger shows the total mayhem which occurred last year on New Year's Eve in Cologne.

The footage shows a massive, rowdy mob of migrants standing shoulder to shoulder on the steps of the Cologne Cathedral.

Women can be heard screaming "nein" and shouting "don't touch me" while German police are totally overwhelmed and unprepared to respond.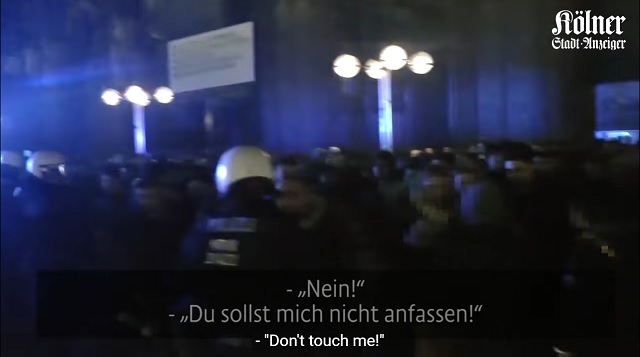 Police are seen fighting to arrest unruly migrants and are heard expressing shock at how out of control the situation is.

"We can't close the back part of the stairs with three officers, too many people are running up and down the stairs," one officer says.

"I find it too ad-hoc here. I don't know why this is being done," says another.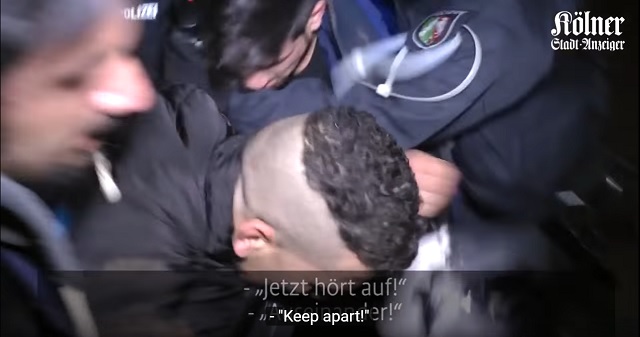 Twenty-two women were raped that night and 189 were victims of sexual assaults.

"Almost one year on, only 20 perpetrators have been convicted," Kölner Stadt-Anzeiger reports. "Only three of those convictions were about sexual offences. Proceedings against 52 suspects were discontinued."

The footage was released earlier today on Kölner Stadt-Anzeiger's YouTube channel.

A reupload of the video was translated to English, be sure to enable subtitles:


[Swapped with the original due to a copyright take down, no translations, unfortunately.]

News a "17-year-old" Afghan migrant confessed to raping and murdering German 19-year-old Maria Ladenburger has been sending shock waves throughout Germany all week.

One of Germany's top state TV news programs refused to report on the murder saying it was "too regional" and "was no different to other isolated murders."

Angela Merkel, who brought over one million of these hostile migrants into German, came out today to say she is in favor of a burka ban "wherever legally possible."

Rather than kick these criminal migrants out, the vast majority of whom are military-aged males, Merkel's response to this insanity is to institute a dress code for Muslim women.

Follow InformationLiberation on Twitter and Facebook.