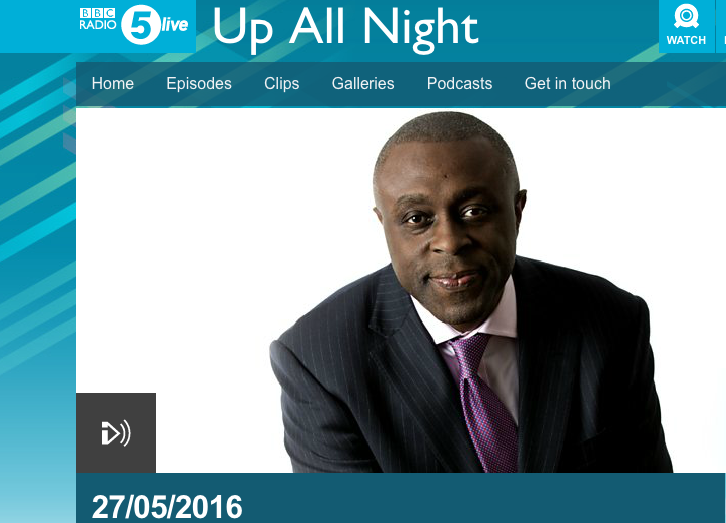 According to BBC host Dotun Adebayo, the Rotherham mass rape scandal never happened and bringing it up is "offensive."

On BBC 5's Up All Night radio show Friday, Adebayo asked guest Ryan Girdusky to defend Trump's "racist" plan to "ban all Muslims from America."

Girdusky said the ban is a temporary "halt on Muslim immigration" to address the problem of terrorism by Muslims in the US and went on to cite the mass rape scandal in Rotherham as a reason a nation may want to restrict Muslim immigration.

Adebayo responded by feigning outrage, claiming his accurate description of the scandal was "not true," and hanging up on him.

Action starts at 7:20:



From Red Alert Politics:

Girdusky [said] the U.K., like the U.S. has had issues created by Islamic immigration without proper vetting, especially the massive sex scandal in Rotherham where more than a thousand young women, who mostly white, were sexually molested by gangs of Muslim men.

"England has their own problems with Muslims, up in Northern England raping little white girls," Girdusky said.

"Oh come on Ryan, come on," Adebayo said.

"That's true, did that not happen? Did they not target little white girls?" Girdusky asked over Adebayo's shouting.

"Ryan, Ryan, Ryan, that is beneath you," the late night host continued.

"Did that not happen?" the RAP writer asked.

"Actually no, that's not true as you know,"Adebayo insisted.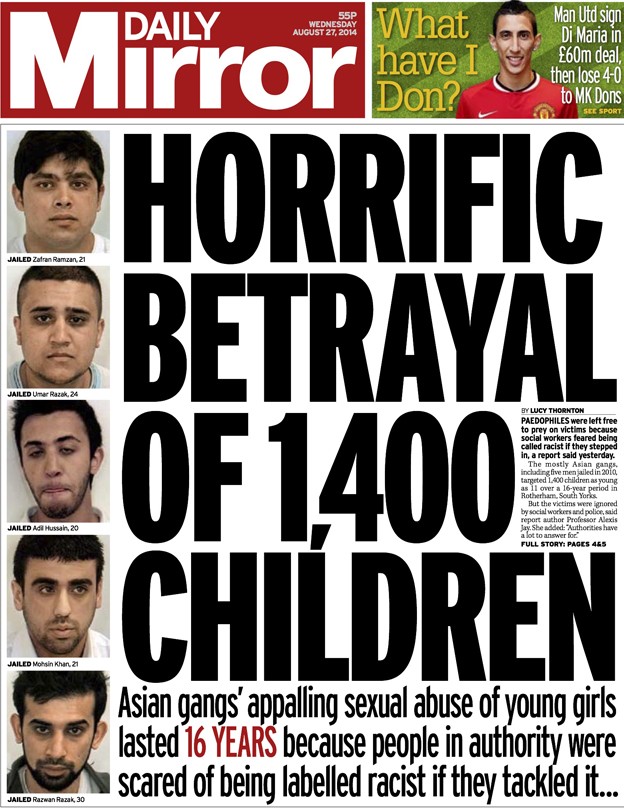 This never happened.
"So Pakistanis did not rape white girls in Rotherham, England?" Girdusky said.

"I'm not even going to engage in this conversation Ryan, it's really beneath me and beneath you as well," Adebayo said.

The show then dropped the call and apologized that Girdusky was offensive for bringing up a national scandal, where more than a thousand girls were raped by Muslim men.


Sarah Wilson was not one of over 1400 victims and bringing up her raping by Pakistani migrants is beneath the folks at the BBC.

Contrary to Adebayo's claims, the Rotherham scandal did happen and the issue is as relevant as ever considering what's occuring in Germany and Sweden where they've allowed their countries to be flooded with Muslim migrants who are sexually assaulting and raping women en masse.



On Friday, the Sex Pistol's John Lydon came out and said he was banned from the BBC for blowing the whistle on Jimmy Savile's raping of children.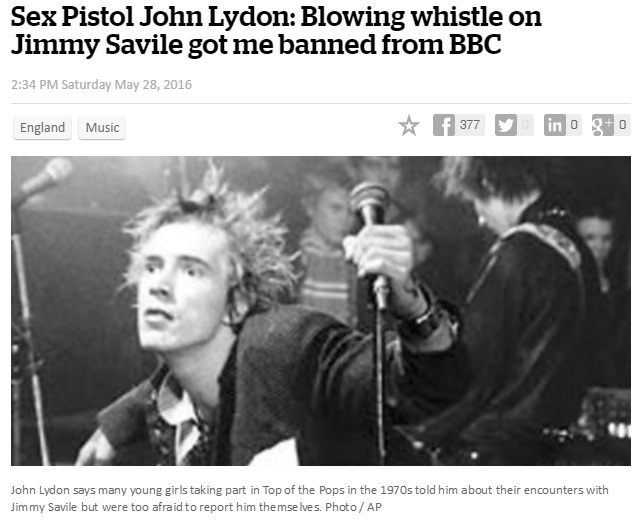 From The Daily Mail:

In 1978, when the Pistols had been causing maximum outrage and when Jimmy Savile was at the height of his fame, fronting shows for BBC radio and TV such as Top Of The Pops, Lydon gave an interview to Radio 1 in which he called Savile a 'hypocrite... into all kinds of seediness... that we're not allowed to talk about'. Though the segment wasn't broadcast, hundreds of allegations of sexual abuse against the DJ came to light after Savile's death in 2011.

'If you said anything you'd be off playlists, but that didn't bother me as I was doing a good job of that independently,' says Lydon. 'But first-hand experiences were reiterated to me by young girls who went to Top Of The Pops and said he was touchy, feely, creepy, urgh... Doctor Death. I told them to report it but it would have been seen as grassing then. I knew all about it and said so and got myself banned from the BBC. Family values, eh?' he laughs. 'Turns out I was the only one who had any.'
I wonder if Ryan Girdusky will be invited back on the BBC or if he too has now made their blacklist.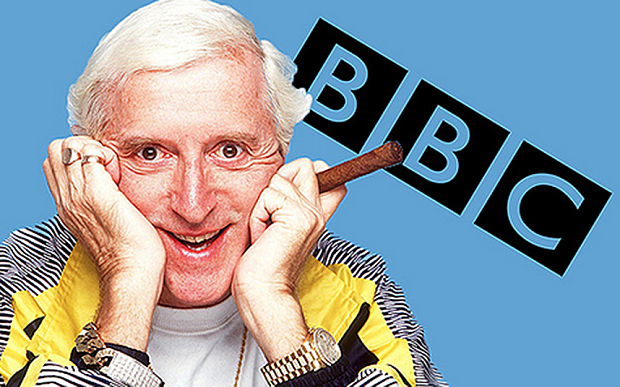 Follow InformationLiberation on Twitter and Facebook.