House Votes to Censure Congresswoman Rashida Tlaib for Criticizing Israel
Chris Menahan
InformationLiberation
Nov. 08, 2023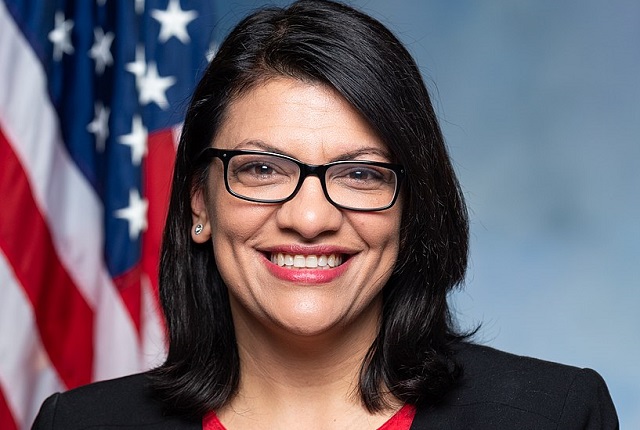 The GOP-controlled House on Tuesday voted to censure Palestinian-American congresswoman Rashida Tlaib for criticizing Israel, which they hysterically claimed was "supporting genocide" and "hate speech."

Three resolutions were put forward, two from Rep. Marjorie Taylor Greene (R-GA) and one from Rep. Rich McCormick (R-GA). Greene's resolution reads like it was written by the Anti-Defamation League and even cites the ADL as a source:



Greene got into Congress by running as an "America First" conservative and championing her fight against cancel culture and attacks on free speech but now she's spending her time working to cancel Tlaib for her speech criticizing Israel.

Greene's resolution literally opened with the claim Tlaib "celebrated the Holocaust":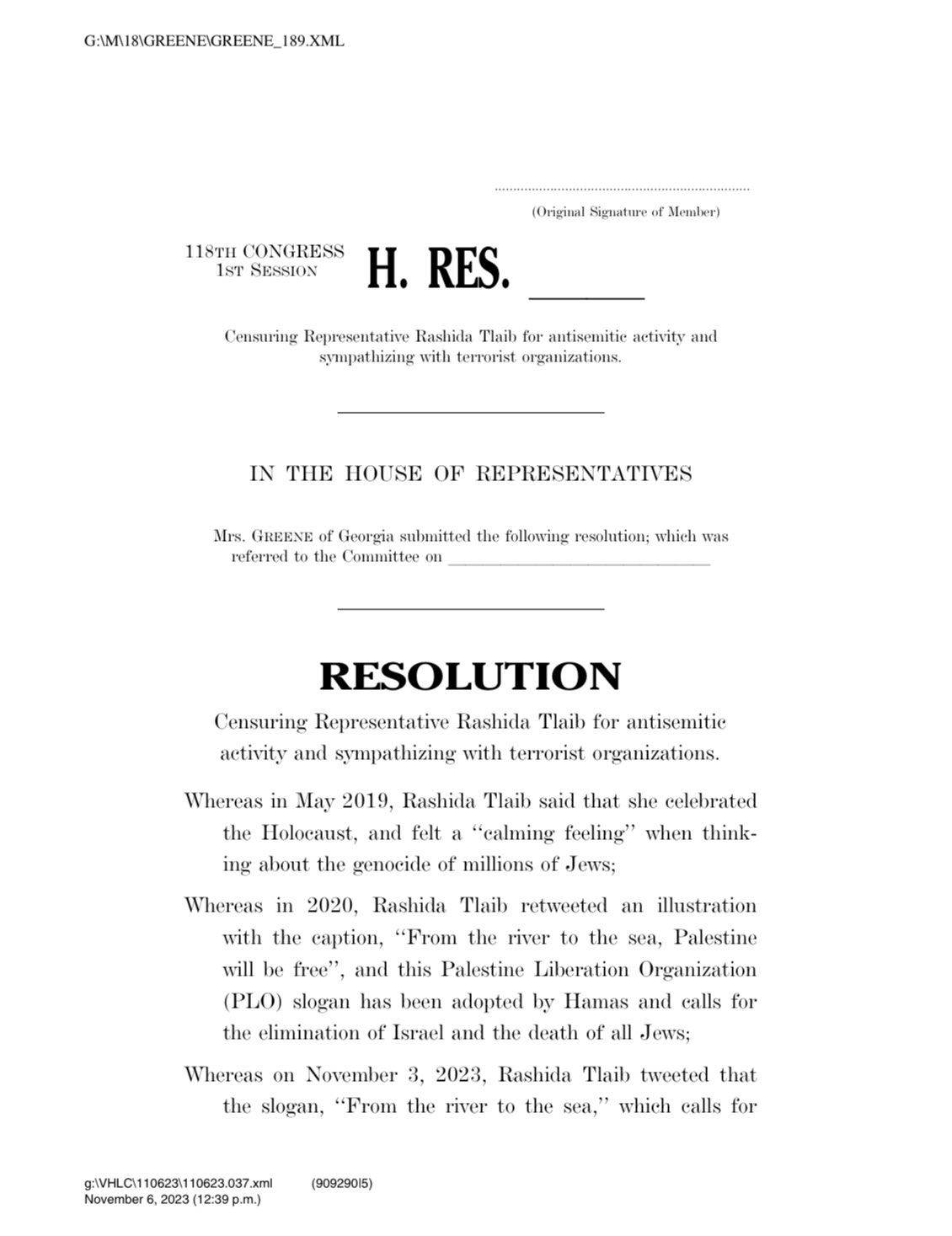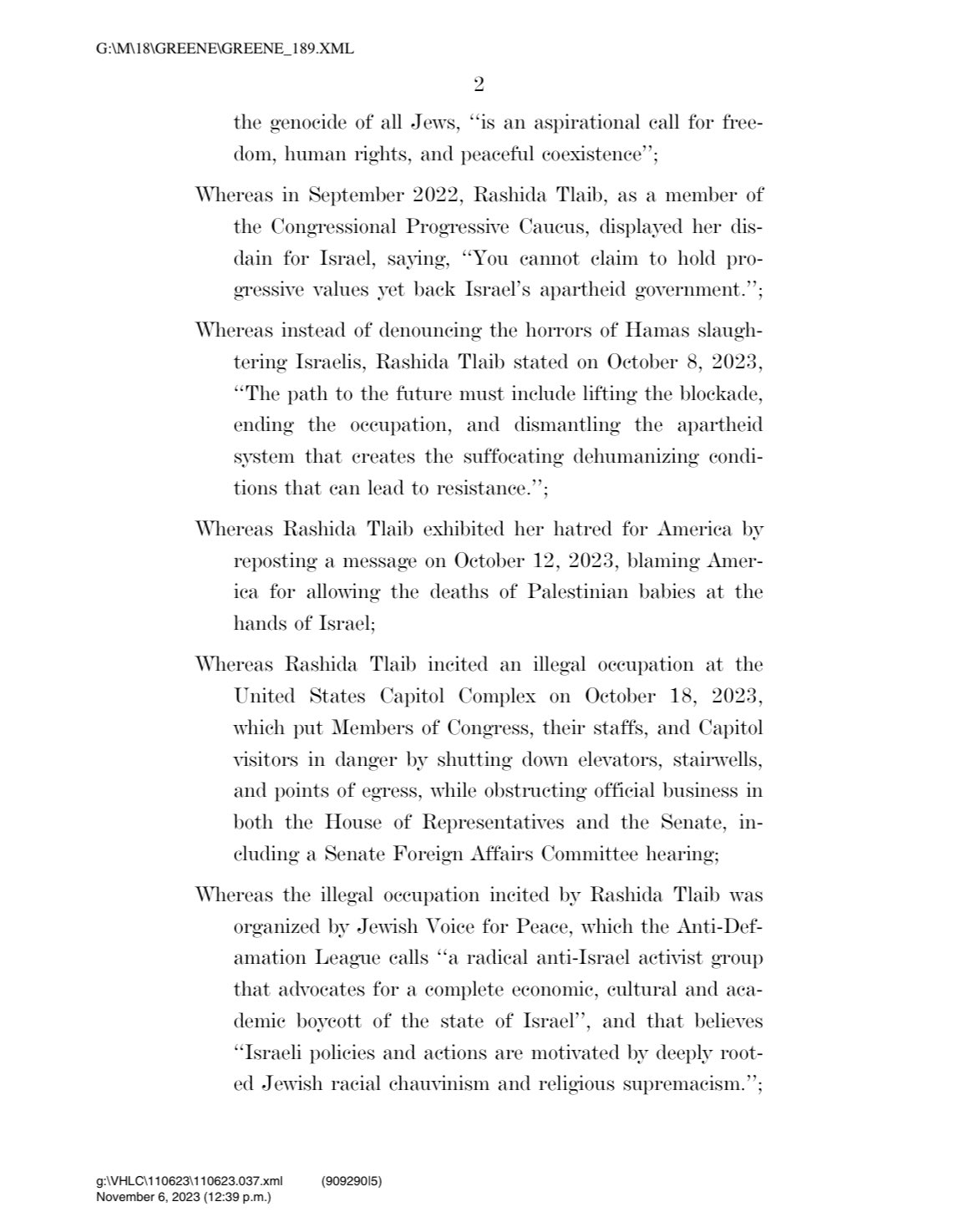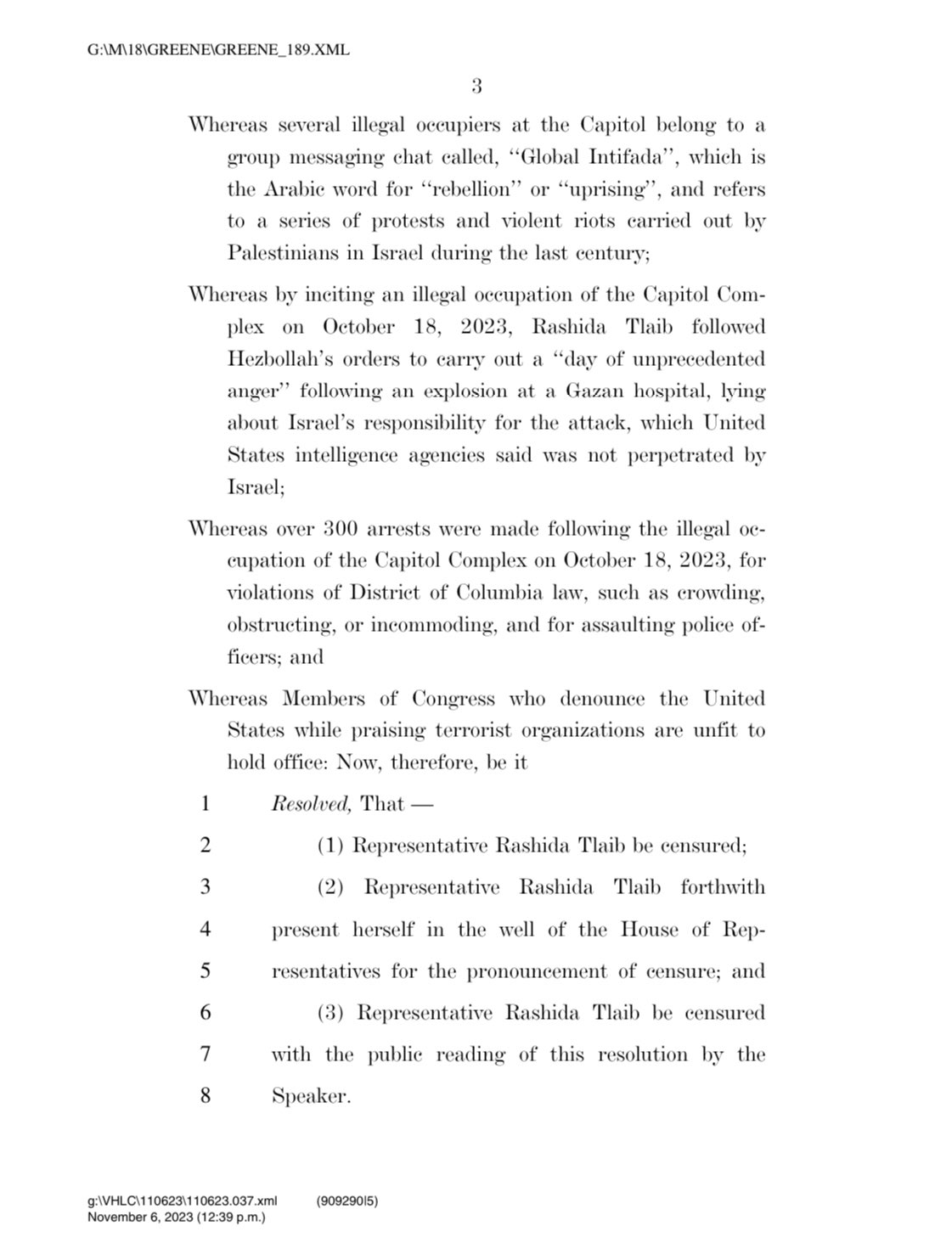 Greene last week called out "antisemites" like Rep. Thomas Massie (R-KY) for voting against her previous resolution to censure Tlaib which failed.




Congress tabled Greene's resolution in favor of another one written by fellow Georgia Rep. Rich McCormick that was similarly idiotic.

McCormick's resolution comically said that Tlaib "call[ed] for the destruction of the state of Israel" and claimed "Israel has existed on its lands for millennia."

It also claimed Tlaib "defended the brutal rapes, murders, be-headings, and kidnapping -- including of Americans -- by Hamas."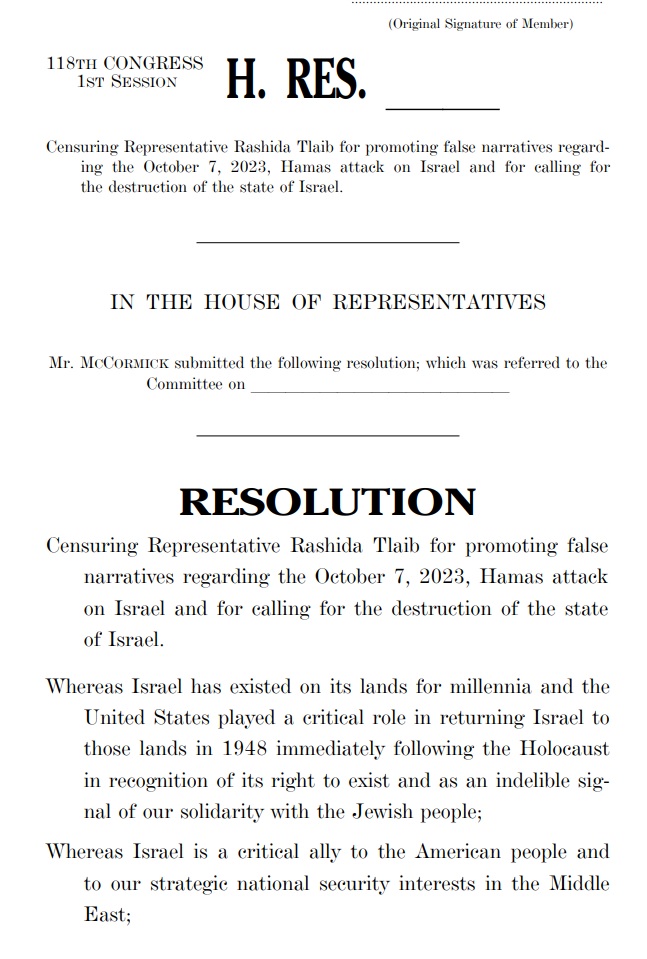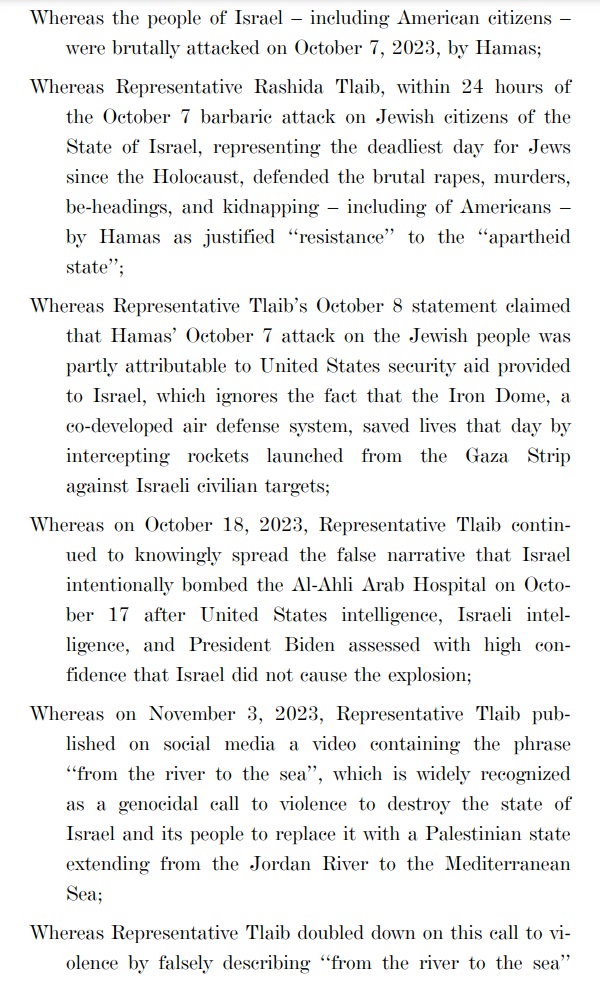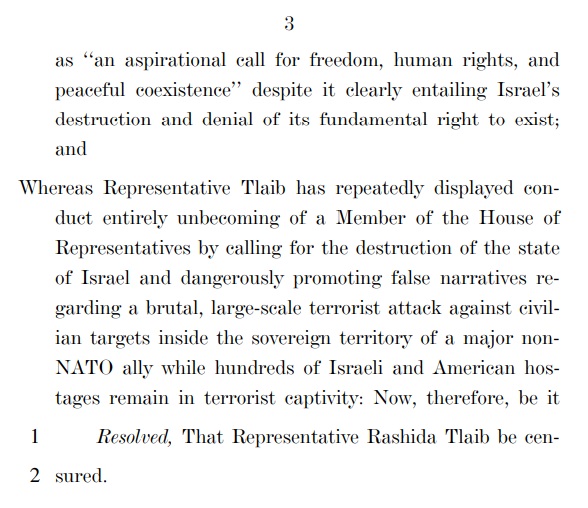 McCormick's resolution was passed with the support of nearly two dozen AIPAC-funded Democrats.




Nothing says "America First" like working together with Debbie Wasserman-Schultz (D-FL) to censure one of the only critics of Israel in Congress!




All these anti-cancel culture conservatives who reject identity politics when it comes to representing their own voters become crying, hysterical SJWs demanding "hate speech" laws and "safe spaces" when the issue is criticizing Israel.


Greene was hilariously community noted on X over the weekend for lying to the American people by claiming that "not one single American dollar has been spent on" Israel's war against Gaza.

"[Greene's claim that] 'not one single American dollar [has been spent on Israel's war]' is false, since WW2, US has given Israel ~$260b in aid, much of it went to military," the community-based fact check stated. "Plus another $10b for their Iron Dome defense system (which they are currently using at this war)."


The GOP is a national embarrassment.

Follow InformationLiberation on Twitter, Facebook, Gab, Minds and Telegram.