Ron DeSantis Orders University of Florida to Shut Down Pro-Palestine Group for 'Violating Law Against Anti-Semitism'
Chris Menahan
InformationLiberation
Oct. 24, 2023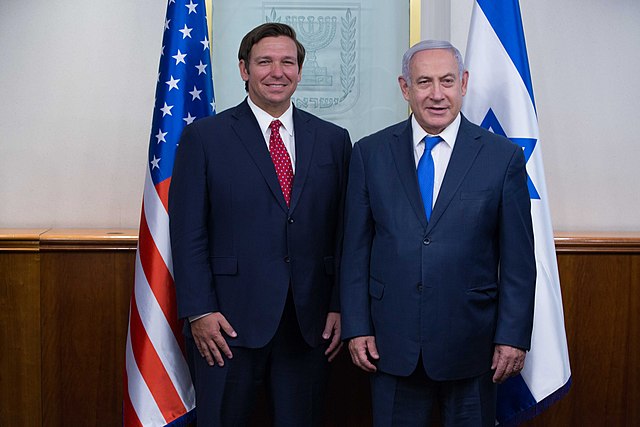 Florida Governor Ron DeSantis on Tuesday ordered the University of Florida to shut down their "Students for Justice in Palestine" group for "violating Florida's laws against antisemitism," The Daily Signal reports.


Opposing the state of Israel is illegal in Ron DeSantis' Florida.


Nothing says "America First" like making it illegal to criticize a foreign government!

"Based on the National SJP's support of terrorism, in consultation with Governor DeSantis, the student chapters must be deactivated," the order states.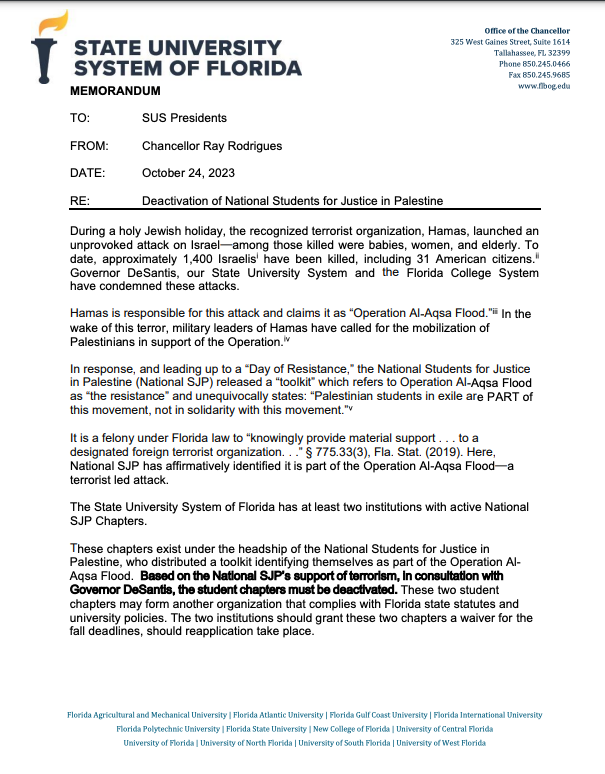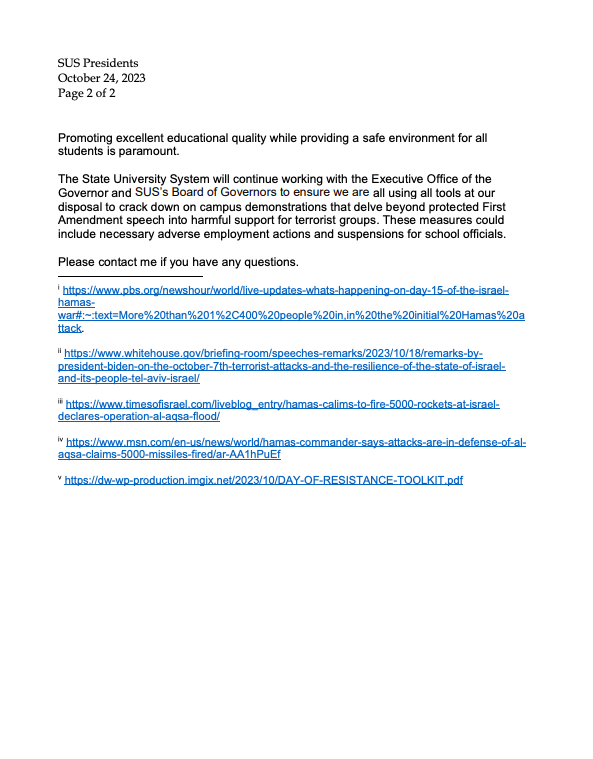 The "national day of resistance" the National SJP organized took place on October 12th, 2023 and -- shockingly -- no terrorism was committed.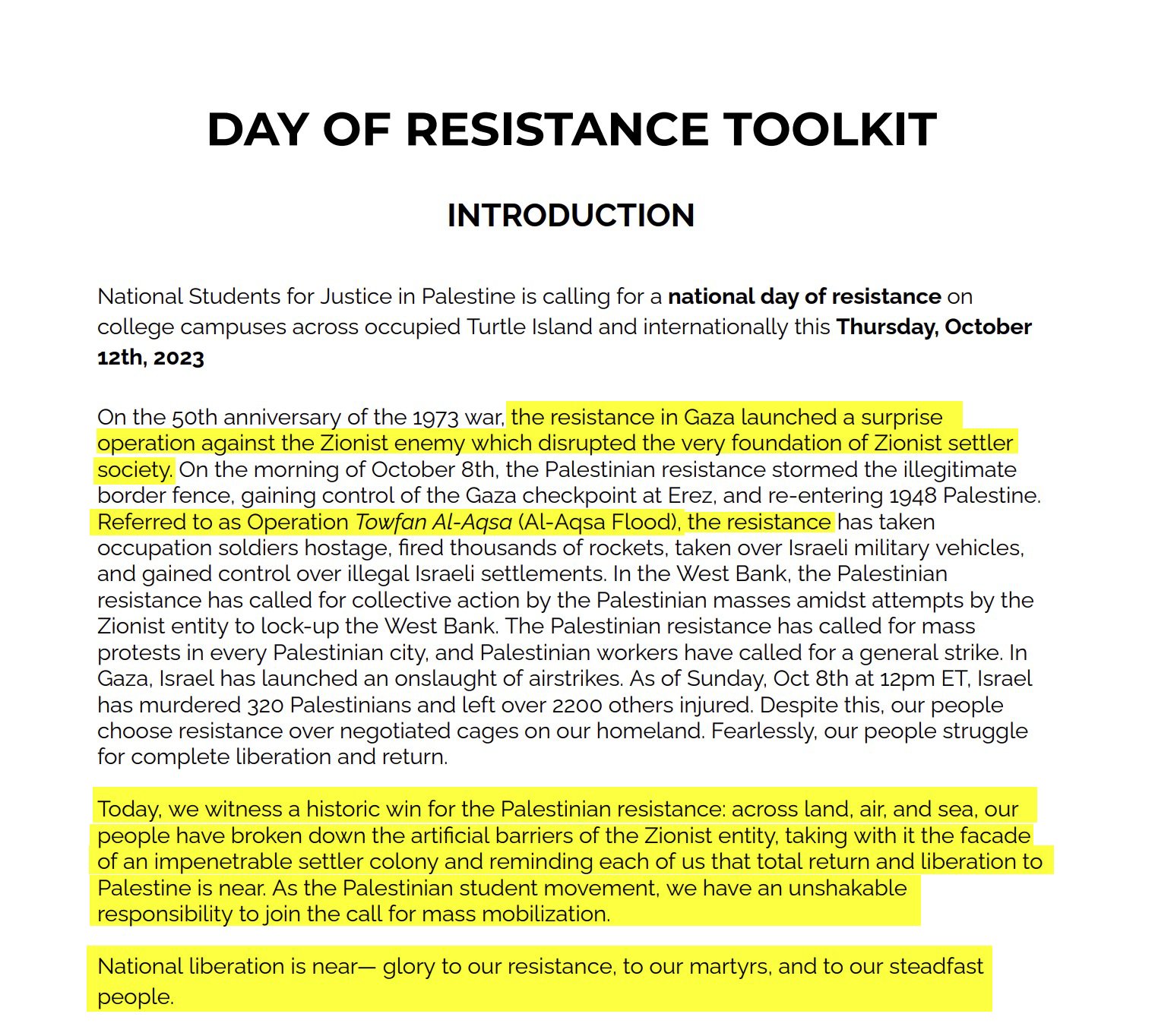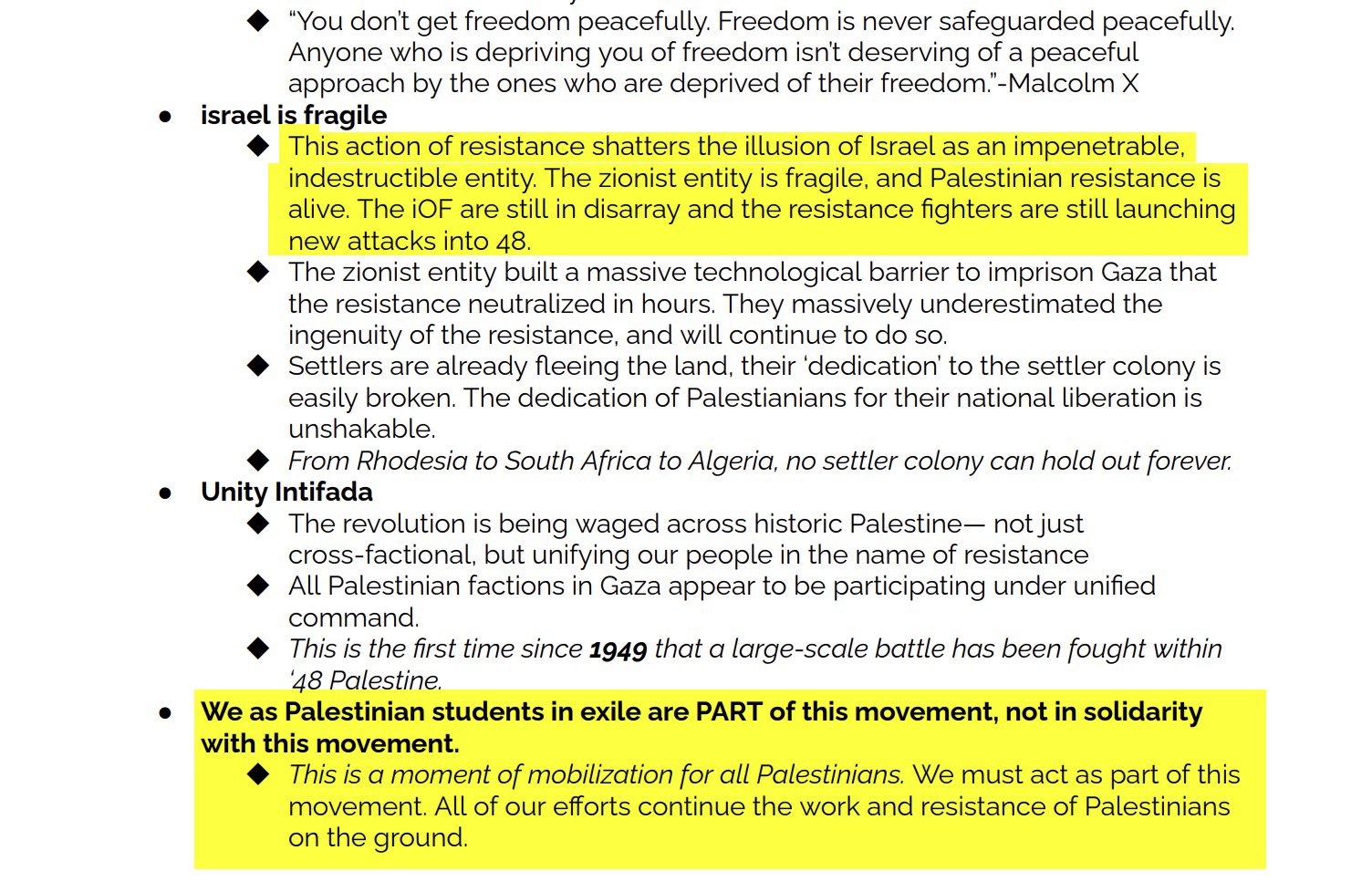 The action items consisted of passing out flyers, attending teach-ins, signing onto statements and spreading the word about their movement.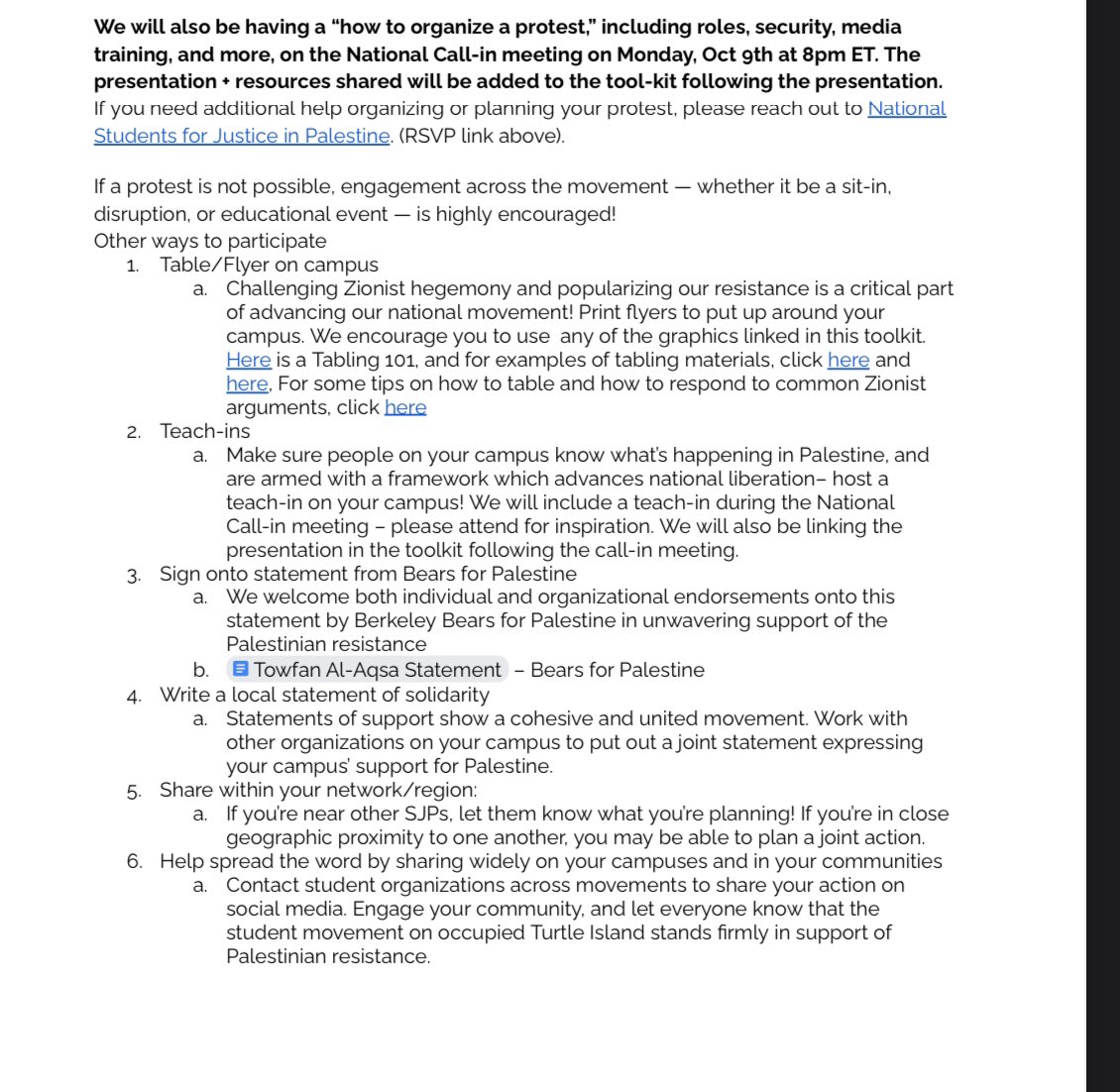 The National SJP will unquestionably now be able to sue the state of Florida for violating their First Amendment rights and very likely collect a handsome payout from Florida taxpayers.

Ron DeSantis flew to Israel last year to meet with pro-Israel megadonors and sign America's harshest "hate crimes" bill into law. The bill aimed to make passing out "anti-Semitic" flyers a felony punishable by 5 years in prison.



The bill was championed by Jewish Florida Rep. Randy Fine, who joined DeSantis on a "secret trip" to Israel to proudly watch over his shoulder as he signed the bill to eliminate Americans' free speech rights.


That was the second bill DeSantis passed aimed at making it a "hate crime" to criticize Israel and Jewish people.

On Tuesday, Fine stabbed DeSantis in the back by endorsing Donald Trump for president and accusing the Governor of not doing enough to jail critics of Israel.





Fine getting "jumped" consisted of him being non-violently confronted in public for one minute at a convention center where he was scheduled to attend a GOP political event. The ordeal "ended peacefully," Fox 35 reported.


Fine said he's looking into new legislation in response to the incident, as he evidently thinks it should be illegal for Americans to confront politicians in public.

Fine spent the past week pushing DeSantis to outlaw pro-Palestine groups on Florida college campuses:


How many of the everyday conservatives who moved to Florida to escape covid lockdowns knew DeSantis and GOP reps like Fine would use their majorities in the House and Senate to declare war on the First Amendment in order to "combat anti-Semitism?"

DeSantis says "Florida is where woke goes to die" but he and GOP reps like Fine become hysterical "woke" SJWs demanding "safe spaces" and passing anti-free speech "hate speech" laws the second Israel is criticized.

Follow InformationLiberation on Twitter, Facebook, Gab, Minds and Telegram.