Adidas CEO Apologizes to ADL's Greenblatt for Saying He Doesn't Think Kanye West is a 'Bad Person'
Chris Menahan
InformationLiberation
Sep. 24, 2023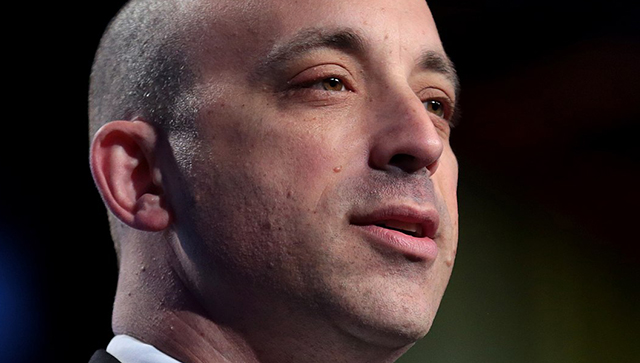 Adidas Chief Executive Bjorn Gulden issued an apology to Anti-Defamation League CEO Jonathan Greenblatt for saying on a podcast earlier this week that he doesn't think Kanye "Ye" West is a "bad person" despite his "unfortunate" statements.

"Good to speak with @Adidas CEO Bjorn Gulden this morning. Bjorn apologized for his misstatement & reiterated that Adidas is committed to fighting #antisemitism & is completely opposed to the ugly hate expressed by @kanyewest," Greenblatt announced Thursday on Twitter. "Glad Adidas, @ADL & @FCASorg are working together to #FightHateForGood."


Gulden said in a podcast that Ye made some statements that weren't "good" and he found the situation "very unfortunate because I don't think he meant what he said and I don't think he's a bad person -- it just came across that way."


Adidas further apologized in a statement to Bloomberg, writing: "Our decision to end our partnership with Ye because of his unacceptable comments and behavior was absolutely the right one. Our stance has not changed: Hate of any kind has no place in sports or society, and we remain committed to fighting it."

Twitter/X owner Elon Musk revealed earlier this month that the "extremely powerful" ADL CEO Jonathan Greenblatt -- who was "instrumental" in getting President Trump banned from social media -- also sought to shake him down for donations just like he did to Adidas, the Brooklyn Nets and Kyrie Irving.


Greenblatt told The Breakfast Club last year that he organized the cancelation of Ye because "if we don't get him" then the "myth" of Jewish power will spread.


[Header image by Gage Skidmore, cropped, CC BY-SA 2.0]

Follow InformationLiberation on Twitter, Facebook, Gab, Minds and Telegram.