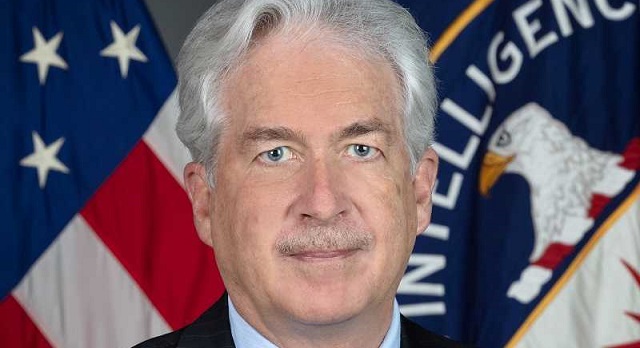 American hegemony is crumbling before our very eyes.





From RT, "CIA chief admits US 'blindsided' by Saudi-Iran deal – WSJ":

CIA Director William Burns has told Saudi officials that the United States was caught off guard, after the kingdom agreed to a normalization deal with Iran brokered by China, according to the Wall Street Journal.

During an unannounced trip to Saudi Arabia this week, Burns "expressed frustration" with Riyadh and said Washington "felt blindsided" by its renewed diplomacy with both Iran and Syria, multiple unnamed sources told the Journal on Thursday.

The foreign ministers of Iran and Saudi Arabia held talks in the Chinese capital on Thursday, where they discussed a number of issues related to the new initiative, including reopening embassies in both countries, designating ambassadors, and even a visit to Riyadh by Iranian President Ebrahim Raisi.

After years of strife as regional adversaries, Tehran and Riyadh concluded the normalization pact on March 10 following secret talks mediated by Beijing, agreeing to resume formal diplomatic relations after they cut ties in 2016. The deal marked a major diplomatic achievement for China and a significant shakeup in the geopolitics of the Middle East.

Since the agreement was announced, top diplomats from Saudi Arabia and Iran have spoken on the phone at least three times, and hope to reach compromises on several outstanding issues – namely the war in Yemen, which has raged on for more than eight years and left hundreds of thousands dead.

Tehran is also working to reestablish contacts with the United Arab Emirates, another Gulf monarchy long at odds with the Islamic Republic. Earlier this week, Iranian Deputy Foreign Minister Ali Bagheri said his country had appointed an ambassador to Abu Dhabi for the first time in nearly a decade. Riyadh is also reportedly seeking to reach a similar understanding with Syria, and hopes to invite President Bashar al-Assad for a visit later this year, according to Reuters.

While the White House has welcomed the new diplomacy in public, Burns' reported complaints to Saudi officials this week could highlight concerns over Beijing's growing influence in the region. Tensions between Riyadh and Washington have also been on the rise since last year, when OPEC+, a group of major oil exporters led by Saudi Arabia, opted to slash production. The move reportedly "angered" President Joe Biden, who claimed the cut would benefit Russia, another large energy exporter.
In related news...

From BNN, "Saudi Arabia to Withdraw from Yemen Following 1-Year Truce Agreement":

A delegation from Saudi Arabia and Oman is scheduled to travel to Sanaa, the Yemeni capital, next week to hold discussions with the Houthi rebels about the possibility of a permanent truce. The success of these talks could lead to a truce announcement before the Eid al-Adha holiday, signaling a positive development in the region's security.
We keep being told Russia is getting humiliated in the US-backed proxy war in Ukraine but one country after another just keeps blowing off US interests in favor of their own.

"The era of the United States' involvement in this region is over," an Iranian official told Reuters on Wednesday after news of the planned Saudi-Iran meeting in Beijing came out. "The regional countries are capable of preserving security and stability in the Middle East without Washington's interference. The next steps will be discussed in the Beijing meeting, such as re-opening of the embassies and appointing ambassadors."

Nations are moving away from the dollar and India, Japan and China are all buying Russian oil.


Uganda passed a bill against homosexuality despite threats from the US (Russia and China said they couldn't care less and support Uganda's right to self-determination).


To quote Robert F. Kennedy, Jr.: "The Ukraine war is the final collapse of the Neocon's short-lived 'American Century.' The Neocon projects in Iraq and Ukraine have cost $8.1 trillion, hollowed out our middle class, made a laughingstock of U.S. military power and moral authority, pushed China and Russia into an invincible alliance, destroyed the dollar as the global currency, cost millions of lives and done nothing to advance democracy or win friendships or influence."

Rather than take any responsibility for the consequences of their own actions, our ruling oligarchs are going to continue to lash out against the American people as the collapse accelerates -- be it through throwing their opposition in prison, jailing people for memes or passing new laws to eliminate our free speech rights.

None of it is going to work.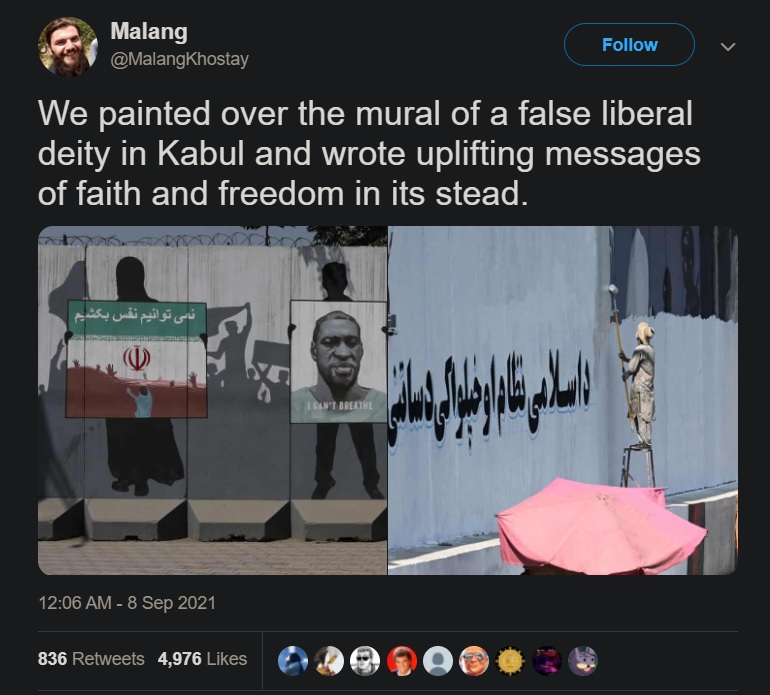 Follow InformationLiberation on Twitter, Facebook, Gab, Minds and Telegram.