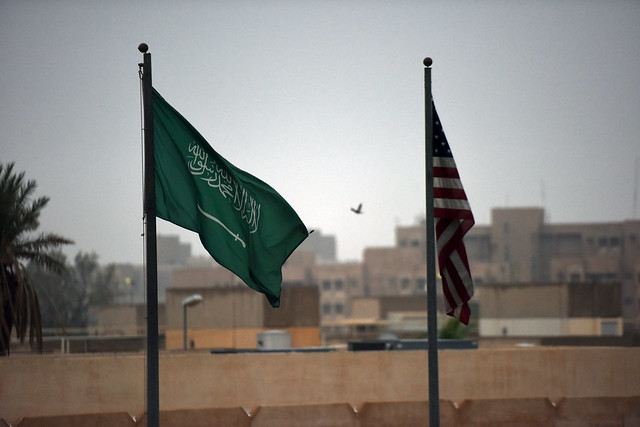 Saudi Arabia is open to going around the US dollar and settling trade in other currencies, the kingdom's finance minister told Bloomberg TV on Tuesday while at Davos.


[Skip to 4:22]

From Bloomberg, "Saudi Arabia Says Open to Settling Trade in Other Currencies":

"There are no issues with discussing how we settle our trade arrangements, whether it is in the US dollar, whether it is the euro, whether it is the Saudi riyal," Mohammed Al-Jadaan told Bloomberg TV on Tuesday in an interview in Davos.

"I don't think we are waving away or ruling out any discussion that will help improve the trade around the world," Al-Jadaan said.

The world's largest oil exporter, which has maintained a currency peg to the dollar for decades, is seeking to strengthen its relations with crucial trade partners including China. The kingdom is a pillar a petrodollar system established in the 1970s that relies on pricing crude exports in the US currency.

During President Xi Jinping's visit to Riyadh last year, the two countries agreed to boost coordination on energy policy and exploration. During that trip Xi said that China would make efforts to buy more oil from the Middle East and also wanted to settle that trade in the yuan.

"We enjoy a very strategic relationship with China and we enjoy that same strategic relationship with other nations including the US and we want to develop that with Europe and other countries who are willing and able to work with us," Al-Jadaan said.

Saudi Arabia is also working with multilateral institutions to provide support to Pakistan, Turkey and Egypt, as part of the kingdom's largesse to nations it deems "vulnerable," Al-Jadaan said.
The Saudis burned Biden earlier this year by revealing he tried to make a secret deal with them to suppress oil prices in advance of the midterms.

The Biden regime accused the Saudis days earlier of "aligning with Russia" by agreeing to cut oil production to keep prices high.

The Saudis are angry with the Biden regime for lecturing them over the killing of Jamal Khashoggi and harassing them incessantly over "LGBTQI rights."

Secretary of State Antony Blinken said last year that he brings up gay sex in "every conversation" with the Saudis.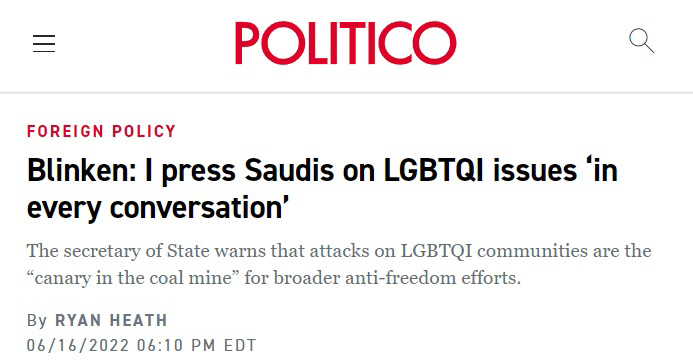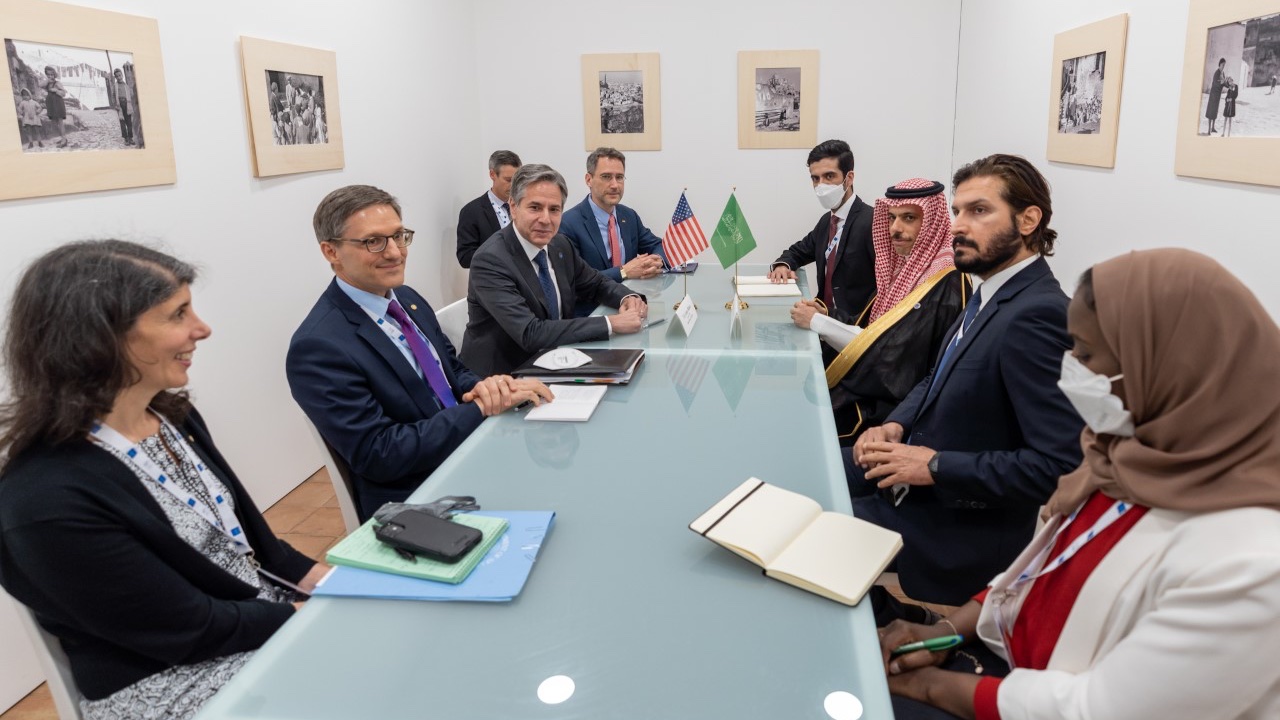 The only issue the Biden regime seems to align with the Saudis on is supporting the massacre of the people of Yemen.

Rather than use America's standing to pressure the Saudis to end their brutal war on Yemen, Blinken et al. are pressuring them to launch Drag Queen Story hours, hold gay pride parades and embrace transgenderism.

This is the new "American imperialism."

Follow InformationLiberation on Twitter, Facebook, Gab, Minds and Telegram.