Elon Musk Meets With Tim Cook, Says They Resolved 'Misunderstanding' About Twitter Being Purged From App Store
Chris Menahan
InformationLiberation
Nov. 30, 2022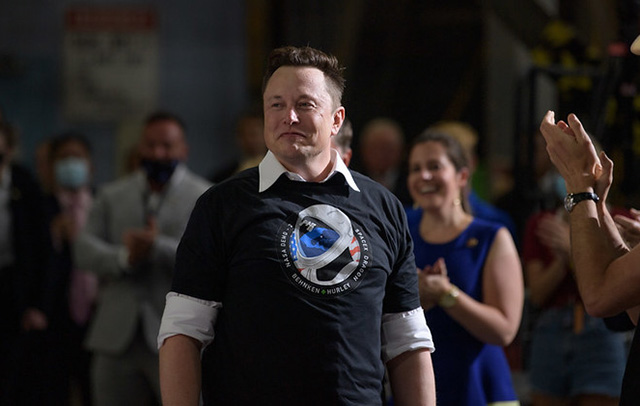 Is Elon Musk using his powerful Twitter account to bully Big Tech tyrants into supporting Free Speech?

Earlier this month, Musk warned activist groups and advertisers that he may use his new bully pulpit to launch a "thermonuclear name & shame" if they work to try and destroy free speech in America.


On Monday, Musk went hard against Apple CEO Tim Cook for threatening "to withhold Twitter from it's App Store" and pulling most advertising from his site.

"Do they hate free speech in America?" Musk asked.

Musk met with Cook personally at Apple HQ on Wednesday and thanked him for taking him around.


Musk said on Wednesday night they had a "good conversation."

"Among other things, we resolved the misunderstanding about Twitter potentially being removed from the App Store," Musk said. "Tim was clear that Apple never considered doing so."


I suspect Musk said it was just a "misunderstanding" to allow Cook to save face.

He was clear on Monday that Apple had threatened to remove Twitter from the App Store but wouldn't give a reason why.




The most likely reason was the fact he's unbanning thousands of Twitter users who were purged for legally protected, truthful speech that groups like the Anti-Defamation League label "hate."

In my mind, there's no question Apple was threatening to ban Musk's Twitter and I also have no doubt Google will threaten to ban him next.

Nonetheless, using his bully pulpit he appears to have brought Cook to heel.

This is no small threat. We all saw this past week how Balenciaga (who canceled Ye) got canceled themselves over their BDSM-themed photoshoot with children. Disney was also hit hard due to backlash on social media over their LGBT propaganda targeting children.

Whereas Twitter under Jack Dorsey, Parag Agrawal and Yoel Roth was centered around canceling powerless white "Karens" for complaining about poor customer service in Third World America, Twitter under Musk is threatening to cancel some of the most powerful companies in the world for attacking and undermining Free Speech.

Follow InformationLiberation on Twitter, Facebook, Gab, Minds and Telegram.