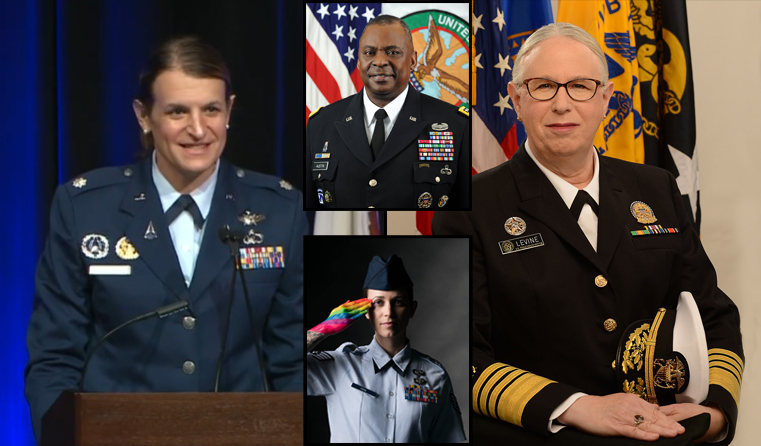 The US military under Defense Secretary Lloyd Austin is struggling to meet recruiting goals, despite offering free sex change operations to all servicemembers and training in anti-white critical race theory and "white rage."

From NBC News, "Every branch of the U.S. military is struggling to meet its 2022 recruiting goals, officials say":

Every branch of the U.S. military is struggling to meet its fiscal year 2022 recruiting goals, say multiple U.S. military and defense officials, and numbers obtained by NBC News show both a record low percentage of young Americans eligible to serve and an even tinier fraction willing to consider it.

The officials said the Pentagon's top leaders are now scrambling for ways to find new recruits to fill out the ranks of the all-volunteer force. Defense Secretary Lloyd Austin and Deputy Secretary of Defense Kathleen Hicks consider the shortfall a serious issue, said the officials, and have been meeting on it frequently with other leaders.

"This is the start of a long drought for military recruiting," said Ret. Lt. Gen. Thomas Spoehr of the Heritage Foundation, a think tank. He said the military has not had such a hard time signing recruits since 1973, the year the U.S. left Vietnam and the draft officially ended. Spoehr said he does not believe a revival of the draft is imminent, but "2022 is the year we question the sustainability of the all-volunteer force."

The pool of those eligible to join the military continues to shrink, with more young men and women than ever disqualified for obesity, drug use or criminal records. Last month, Army Chief of Staff Gen. James McConville testified before Congress that only 23% of Americans ages 17-24 are qualified to serve without a waiver to join, down from 29% in recent years.

An internal Defense Department survey obtained by NBC News found that only 9% of those young Americans eligible to serve in the military had any inclination to do so, the lowest number since 2007.

[...] Overall confidence in U.S. government institutions is also decreasing, and that has hit the U.S. military as well. In 2021 the annual Reagan National Defense Survey, conducted by the Ronald Reagan Presidential Foundation and Institute, found that just 45% of Americans had a great deal of trust and confidence in the military, down 25 points since 2018.
Before even taking office, Defense Secretary Lloyd Austin during his confirmation hearing pledged to purge the military of servicemembers he views as "racists" and "extremists," whom he described as "enemies" who "lie within our own ranks."

After taking office, the former Raytheon board member partnered with the Anti-Defamation League to purge the military of "extremists," punish troops for "liking" so-called "extremist" views on social media, instituted vaccine mandates for experimental covid mRNA shots and fired servicemembers en masse for refusing to go along with the program.

Some additional 40,000 troops are slated to be fired in the coming months for refusing to take Big Pharma's wildly outdated, failed vaccines on Austin's orders.

Austin also declared "Trans rights are human rights" and together with Biden made it so that all servicemembers and veterans could get taxpayer-funded sex changes at no cost.


Former Space Force Commander Matthew Lohmeier, who was fired last year for speaking out against critical race theory infiltrating the US military, revealed during an interview last May that the DoD began teaching that "whites are inherently evil."

"There were videos being sent out to every base, service member, that we were asked to watch in preparation for our extremism down days and discussions on race in which we were taught that the country was evil, that it was founded in 1619 and not 1776, and that whites are inherently evil," Lt. Col. Lohmeier said.

Fox News reported last week that West Point is brainwashing cadets on the evils of "whiteness" and teaching them to use critical race theory to blame white people for all problems in society.

Austin also forced US servicemembers to go through six million man-hours of "extremism" and "Diversity, Equity and Inclusion" training as part of "stand-down" to address "extremism" in the military's ranks.

Who wants to fight and die so that Afghanistan, Iraq, Iran, Venezuela, Belarus, Russia, China and North Korea can be forced to have Gay Pride Parades where adults flash their genitals at children to cheers while waving "LGBTQIA+" flags?

Who wants to die fighting to spread the gospel of Saint Floyd?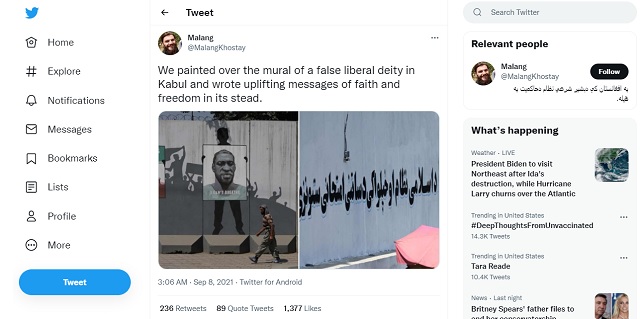 Is it any wonder why no one wants to fight for this regime?

Follow InformationLiberation on Twitter, Facebook, Gab, Minds and Telegram.