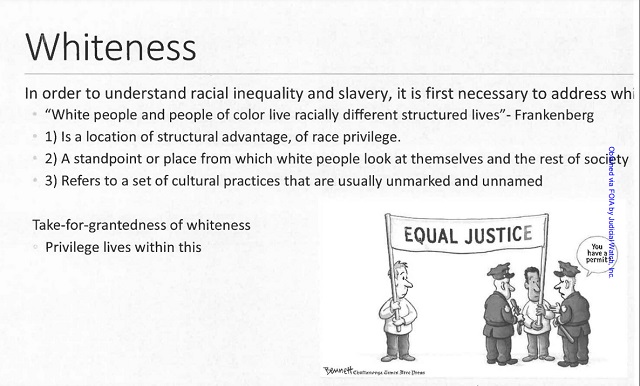 West Point is brainwashing cadets on the supposed evils of "whiteness" and teaching them to use critical race theory to blame white people for all problems in society, newly released Department of Defense documents reveal.

From Fox News, "West Point cadets taught critical race theory, including addressing 'whiteness,' docs show":

New documents exclusively obtained by Fox News Digital reveal that the U.S. Army is teaching West Point cadets critical race theory (CRT), including addressing "whiteness."

Fox News Digital exclusively obtained the documents from government watchdog group Judicial Watch, which had to sue the military twice under the Freedom of Information Act (FOIA) to get the information.

"Our military is under attack -- from within," Judicial Watch president Tom Fitton said in the press release. "These documents show racist, anti-American CRT propaganda is being used to try to radicalize our rising generation of Army leadership at West Point."

[...] The documents reveal that the Army officers-in-training are receiving lessons on CRT, which included lessons on addressing "whiteness" as well as the application of CRT when answering questions.

"In order to understand racial inequality and slavery, it is first necessary to address whiteness," one slide reads.

The slide goes on to claim that "whiteness" is "a location of structural advantage, of race privilege," is a "standpoint or place from which white people look at themselves and the rest of society," and refers "to a set of cultural practices that are usually unmarked and unnamed."
Note, Frankenberg is the late Ruth Frankenberg, who was a pioneer in pushing anti-white CRT garbage back in the early 1990s.

"Do you think Affirmative Action creates an environment for 'reverse discrimination?'" one question reads. "Use CRT to support your answer."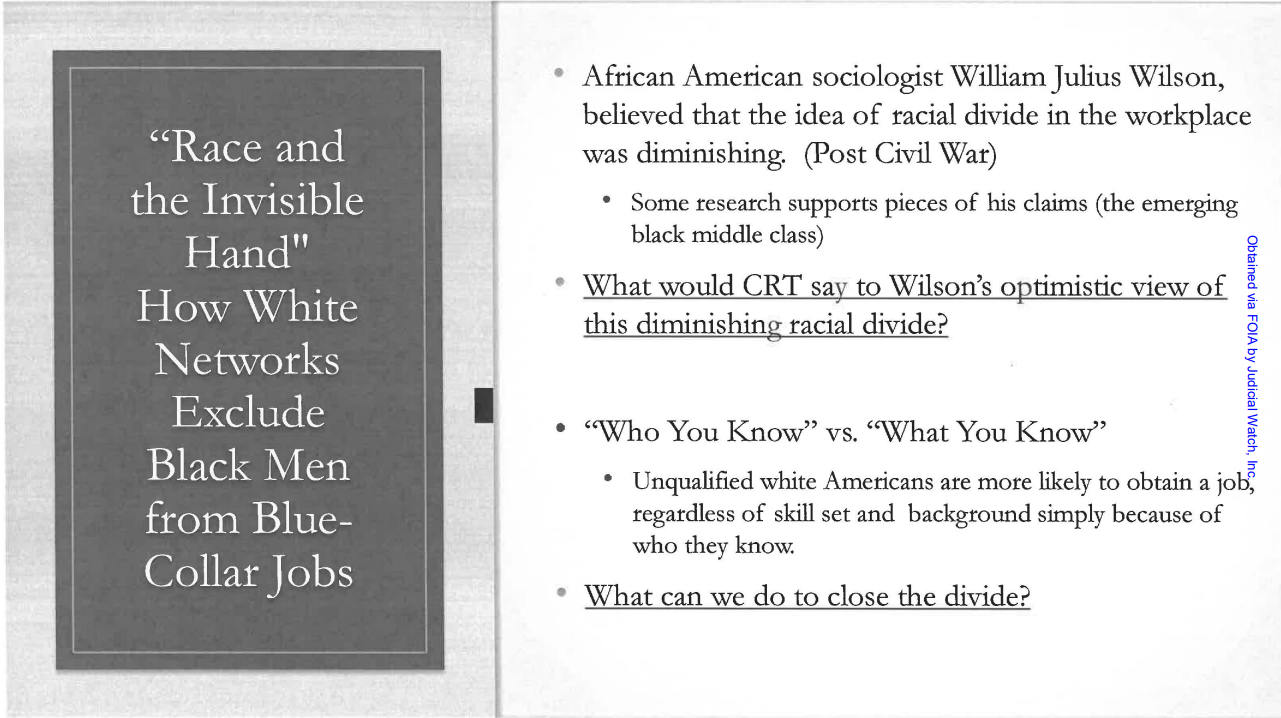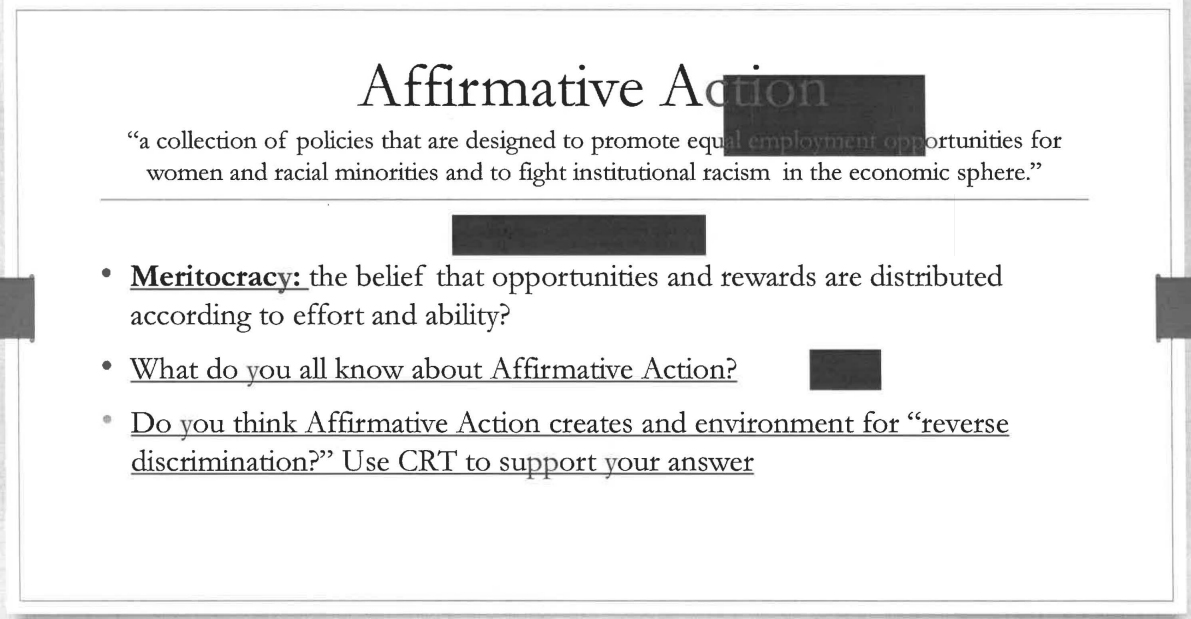 "What is the difference between desegregation versus integration?" another question from a slide titled "Conundrums of Integration" asks. "How would you apply a tenant [sic] of CRT to this idea?"

Additionally, slides from an Army memo claim that White Americans "have primarily benefited from civil rights legislation," that racism "is ordinary," and that race is "socially constructed," as well as address "Queer Theory and Policy" in another slide.

Another slide titled "By The Numbers" includes a graphic titled "Modern Day Slavery in the USA" juxtaposed with claims that Black Americans are "less likely than whites" to receive "recommended medical screening tests" or receive "a job promotion" while being more likely than White Americans to be murdered, incarcerated, or live "below the poverty line."
It came out in February that since taking office, the Biden regime forced the military to spend nearly six million man-hours on wokeness/diversity training.

Last year, Biden-appointed Secretary of Defense Lloyd Austin partnered with the Anti-Defamation League, an anti-American extremist group that's teaching millions of schoolchildren across America that only white people can be racist, to spy on and purge the military of so-called "extremists" and hold troops "accountable" for "liking" so-called "extremist" views on social media.

At the same time that our military was declaring war on "whiteness," they made sex change operations free for all servicemembers and veterans.

Follow InformationLiberation on Twitter, Facebook, Gab, Minds and Telegram.