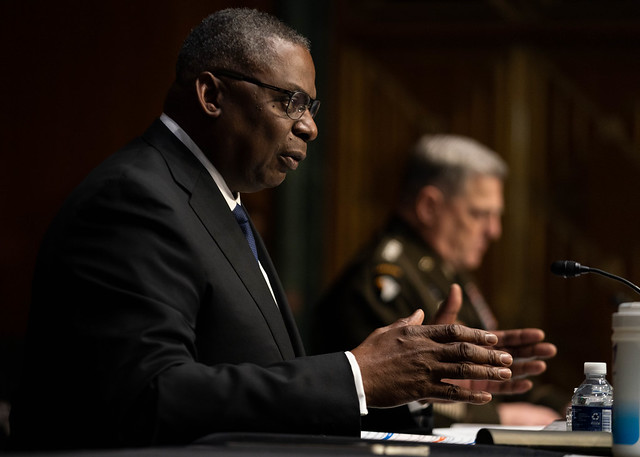 "For every documented case of extremism in the military, our military spent a whopping 58,000 hours in training on extremism," GOP senators reported.

From Breitbart, "DOD: Military Spent 6 Million Man-Hours on Woke Training Under Biden":

The United States military spent nearly six million man-hours on an extremism "stand-down" and "Diversity, Equity, and Inclusion" (DEI) training since President Joe Biden took office, according to Department of Defense (DOD) data.

Chairman of the Joint Chiefs of Staff Army Gen. Mark Milley provided that data to Senate Armed Services Committee (SASC) Republicans in response to an October 2021 request.

The data showed that service members spent a total of 5,889,082 man-hours on the "stand-down" — a day when all commanders in the military spoke to their troops about extremism, and on DEI, including critical race theory.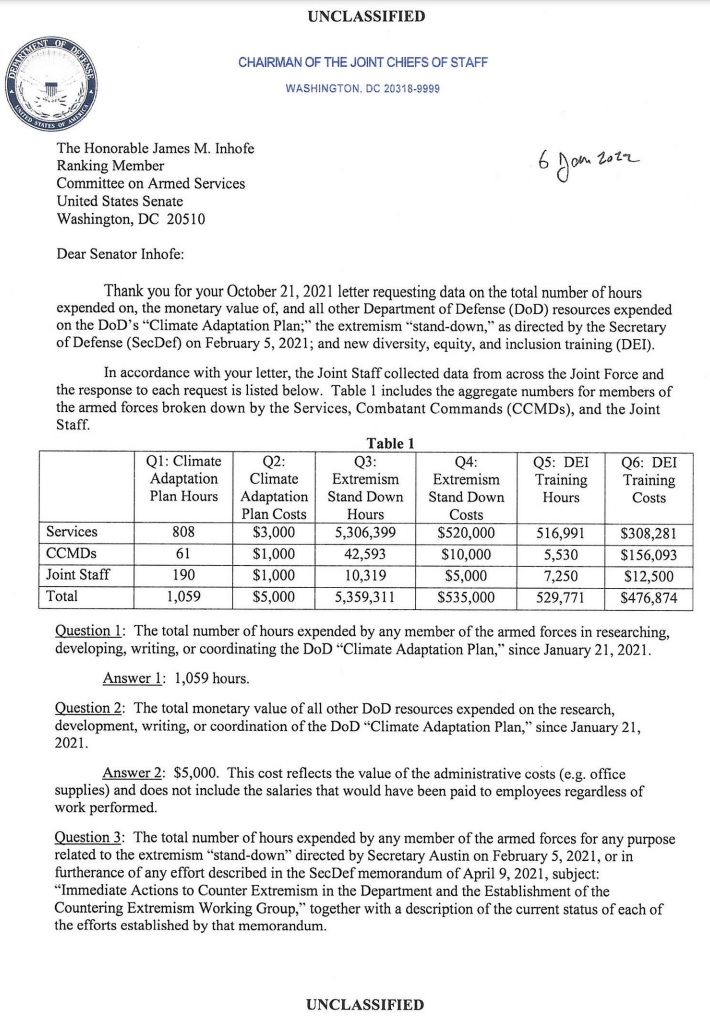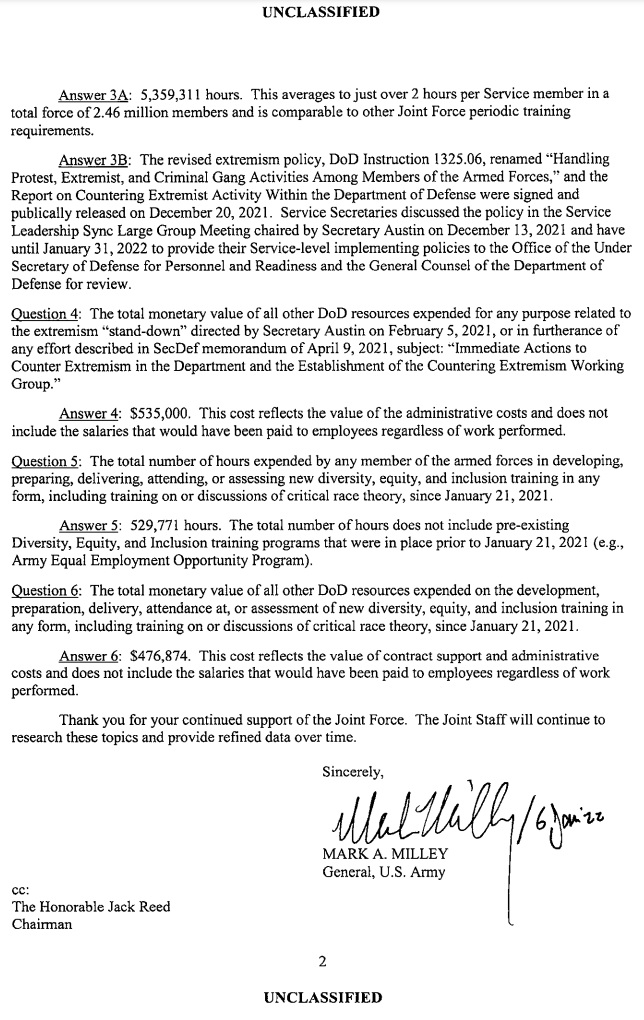 "We face real threats across the world, yet the Biden administration is more focused on promoting its leftist social agenda in the military instead of countering China, Russia and Iran or creating an effective counterterrorism plan," said the Republican senators in a statement on Tuesday.

"Our military is not an extremist organization, and our service members, by and large all good people, are dedicated, faithful patriots," they said.
The Pentagon's purge of the military was conducted in concert with the Anti-Defamation League, an anti-American extremist group that's teaching millions of schoolchildren across America that only white people can be racist.

Former Space Force Commander Matthew Lohmeier, who was fired last year for speaking out against critical race theory infiltrating the US military, revealed during an interview in May that the DoD is now teaching that "whites are inherently evil."

"There were videos being sent out to every base, service member, that we were asked to watch in preparation for our extremism down days and discussions on race in which we were taught that the country was evil, that it was founded in 1619 and not 1776, and that whites are inherently evil," Lt. Col. Lohmeier said.

Defense Secretary Lloyd Austin during his confirmation hearing pledged to purge the military of servicemembers he views as "racists" and "extremists," whom he described as "enemies" who "lie within our own ranks."

Since taking office, the former Raytheon board member has spent the past year focused on firing service members for refusing Big Pharma's "vaccines," working with the ADL to purge the military of "extremists" and fighting for the "right" of every soldier to get taxpayer-funded sex changes.

Follow InformationLiberation on Twitter, Facebook, Gab, Minds, Parler and Telegram.