Pentagon 'Cannot Confirm' Azov Battalion's Claims of Russian 'Chemical Attack'
Chris Menahan
InformationLiberation
Apr. 11, 2022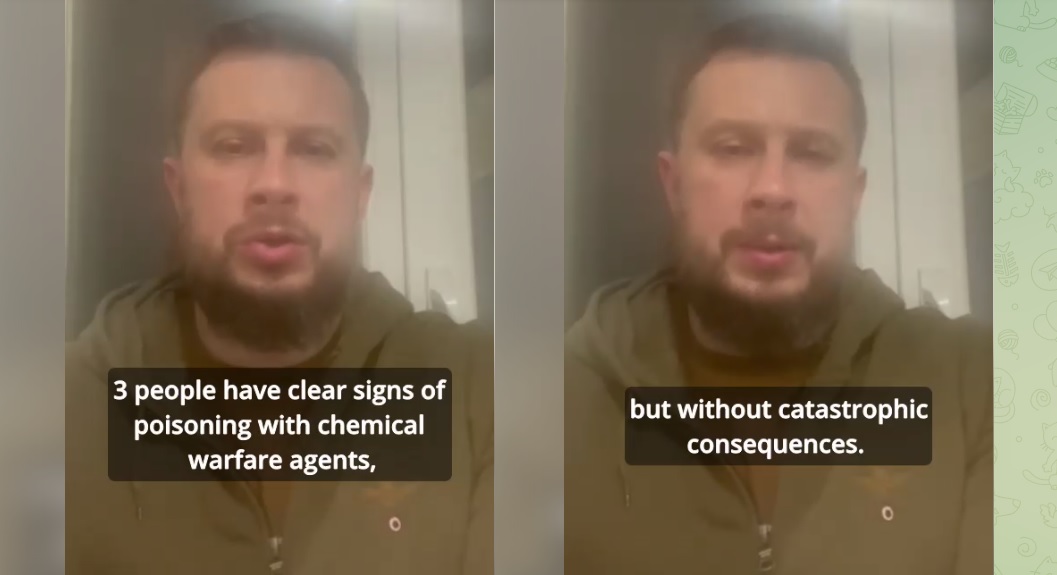 The Pentagon said Monday night they "cannot confirm" the Azov Battalion's claim they were attacked by Russian "chemical weapons" in Mariupol.

Voice of America national security correspondent Jeff Seldin reported that the Pentagon told him they're "aware of social media reports" claiming Russian forces used a potential chemical munition in Mariupol but they "cannot confirm" them.



Azov put out the claim on their Telegram channel.

A translation performed with an OCR program is embedded below.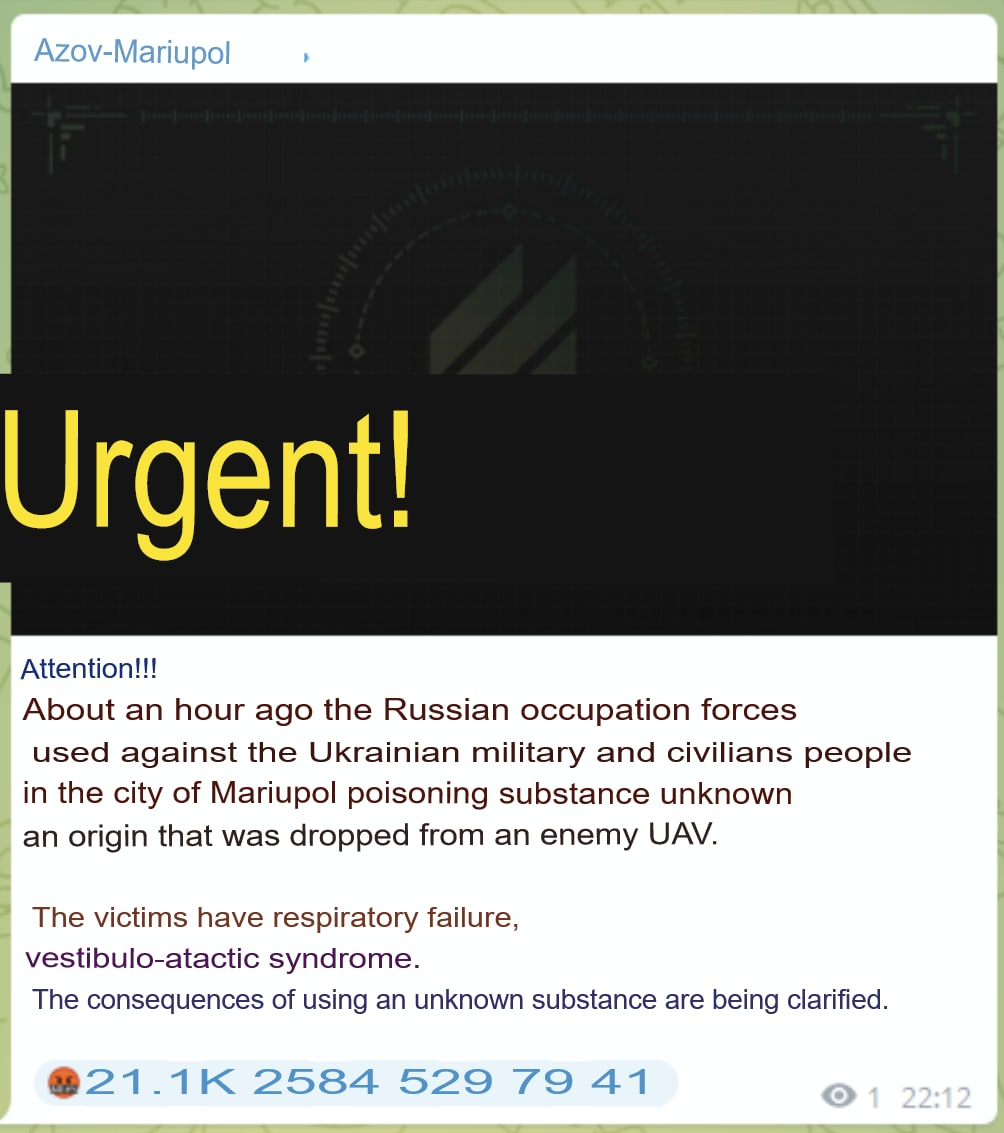 Azov founder Andriy Biletsky claimed on Telegram that three people had "clear signs of poisoning with chemical warfare agents" but are apparently all fine because Russians are "idiots" who "cannot even use weapons of mass destruction to their full potential."



They must have used the same "chemical weapons" they used to "poison" Roman Abramovich which you can recover from in a couple days from without issue.

These must also be the same chemical weapons used against Sergei and Yulia Skripal which they recovered from in short order without issue.

If Russian chemical weapons are apparently so harmless, why are Western powers putting out all this talk about "red lines"? These are apparently the only chemical weapons you can recover from in a matter of hours with no evidence you were even poisoned!

Pentagon officials admitted last week they put out fake intelligence about Russia moving chemical weapons to the border of Ukraine and lied about China arming Russia as part of an "info war" -- nonetheless, they're not willing to run with this obvious Azov lie.

Last week, the Pentagon also said they could not independently confirm Ukraine's story about the alleged "Bucha massacre."

Ukrainian officials have been doing everything in their power over the past month and a half to lie America and NATO into World War III based on false pretenses and this "chemical attack" story is clearly no different.

Follow InformationLiberation on Twitter, Facebook, Gab, Minds, Parler and Telegram.