'Critically Ill' Sergei Skripal Now 'Improving Rapidly,' One Day After Daughter's Leaked Phone Call
Chris Menahan
InformationLiberation
Apr. 06, 2018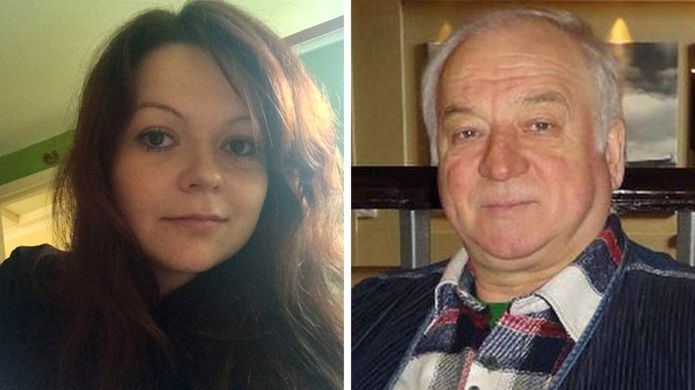 Bombshell audio was released yesterday purportedly of Yulia Skripal telling her niece Viktoria in Russia that her and her father are doing "fine" despite both allegedly being poisoned by a deadly Russian nerve agent dubbed "novichok," which the UK government insisted was made by Russia.

Yesterday, the BBC claimed, "Mr Skripal, 66, remains critically ill but stable."

Today, after the British media tried to claim the leaked phone call must be fake, we learn Sergei Skripal has made a miraculous recovery (just like his daughter) and he's "no longer in critical condition!"



From BBC, "Russian spy poisoning: Sergei Skripal 'improving rapidly'":

Russian former spy Sergei Skripal is no longer in a critical condition after being poisoned by a nerve agent, doctors have said.

Salisbury District Hospital said Mr Skripal is responding well to treatment and "improving rapidly".

Mr Skripal, 66, and his daughter Yulia, 33, have been in hospital for more than a month after being found unconscious on a bench in Salisbury.

They had been poisoned with a toxic nerve agent called Novichok.

Ms Skripal is conscious and talking in hospital.

The UK government claims Russia is behind the attack but Moscow has denied all involvement, calling the accusations "horrific and unsubstantiated".

Meanwhile, the UK has refused to grant a visa to Yulia's cousin, Viktoria Skripal, the BBC has learned.
Former UK Ambassador Craig Murray, who led the charge exposing this hoax, reacted to the news on Twitter:


He also did a 20 minute interview with Sky News yesterday which they binned claiming he was boring.






Here's the interview Murray released on his website:



This complete and total sham was used to ramp up Cold War footing with Russia and led to the expulsion of dozens of Russia's diplomats throughout the West. There needs to be an apology to Russia, the returning of their diplomats and a righting of this wrong.

Follow InformationLiberation on Twitter, Facebook and Gab.