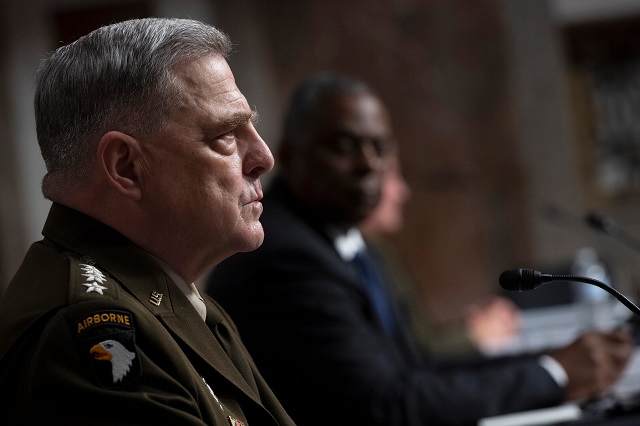 The US Army is conducting a two-week "guerrilla warfare exercise" in rural North Carolina focused on battling "freedom fighters" and putting down a secessionist movement.

The exercise comes right as the Justice Department under Attorney General Merrick Garland announced the creation of a new "domestic terrorism unit" to go after American citizens as terrorists.

The exercise also comes after Army General Mark Milley, the chairman of the Joint Chiefs of Staff, embraced indoctrinating the military with critical race theory propaganda to help soldiers understand the "white rage" that led to Jan 6.

Though such drills are nothing new, they're taking on new significance with the DC regime launching their new Domestic War On Terror.

From The Charlotte Observer, "Realistic guerrilla war exercises to be fought across rural NC counties, Army warns":

A "realistic" guerrilla war will be fought across two dozen North Carolina counties this month, with young soldiers battling seasoned "freedom fighters," according to the U.S. Army.

The two-week "unconventional warfare exercise" will be staged Jan. 22-Feb. 4 on privately owned land. And it will be realistic enough to include the sounds of gunfire (blanks) and flares, the U.S. Army John F. Kennedy Special Warfare Center and School said in a news release.

Exact times, locations and exercise specifics are not provided.

However, advance publicity is intended to make sure civilians — including law enforcement officers — don't mistake the fighting for terrorism or criminal activity, which has happened in the past.

[...] Called Robin Sage, the exercise serves as a final test for Special Forces Qualification Course training and it places candidates in a politically unstable country known as Pineland.

The candidates face off against seasoned service members from units across Fort Bragg, as well as specially trained civilians, officials said. The setting is "characterized by armed conflict," forcing the students to solve problems in a real world setting, the center says.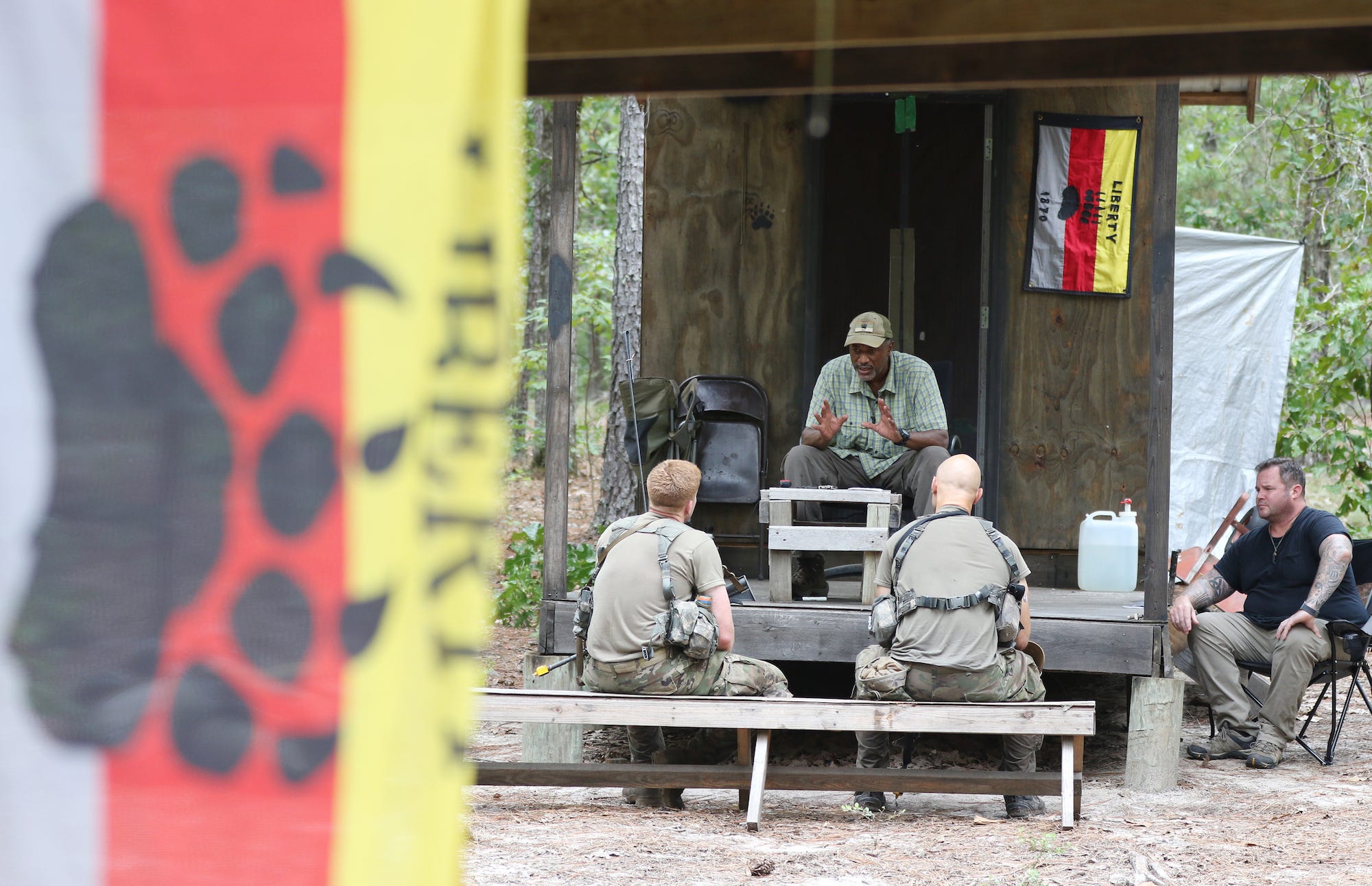 This photo from a Robin Sage drill in 2019 shows the guerillas have a flag reading, "Liberty."
"These military members act as realistic opposing forces and guerrilla freedom fighters, also known as Pineland resistance movement," the center said.

"To add realism of the exercise, civilian volunteers throughout the state act as role players. Participation by these volunteers is crucial to the success of this training, and past trainees attest to the realism they add to the exercise.

Advance public notice of "the U.S. military's premiere unconventional warfare exercise" became a priority in 2002, after one soldier was killed and another wounded when a Moore County sheriff's deputy mistook Robin Sage exercises for criminal activity.

Pineland covers counties primarily in southeastern North Carolina, as well as Chesterfield, Dillon and Marlboro counties in South Carolina. The full list in North Carolina: "Alamance, Anson, Bladen, Brunswick, Cabarrus, Chatham, Columbus, Cumberland, Davidson, Guilford, Harnett, Hoke, Lee, Montgomery, Moore, New Hanover, Randolph, Richmond, Robeson, Rowan, Sampson, Scotland, Stanly, Union, and Wake."
That's 27 separate counties.

They could tell these soldiers they're battling the Chinese, Russians, Iranians, North Koreans or other foreign enemies but instead they have them training to kill "freedom fighters" with "Liberty" flags.

I would assume nothing will come of this one exercise but they keep drilling it into our troops' heads that "freedom fighters" and "domestic extremists" are their enemies.

A recent poll from Sept 2021 found that 52% of Trump voters and 41% of Biden voters support secession.

Rather than grant the American people any concessions to assuage their concerns, the regime appears to conducting exercises to put Americans down if they dare step out of line.

Follow InformationLiberation on Twitter, Facebook, Gab, Minds, Parler and Telegram.