Former Glynn County police officer Gregory McMichael along with his son Travis and their neighbor, William "Roddie" Bryan, were all given life sentences on Friday for policing their community at the request of local law enforcement and shooting a suspect with a long criminal history who tried to take their gun.

Superior Court Judge Timothy Walmsley refused to do his job and interpret a vague community policing citizen's arrest law in the defendants' favor as is customary in such cases and refused to allow the jury to know about Ahmaud Arbery's long criminal history, even though Gregory McMichael had helped arrest Arbery for theft in 2018.

Local police told a break-in victim who had multiple videos of a man matching Arbery's description with similar tattoos trespassing into his home to call Greg McMichael so the former law enforcement officer could legally make a citizen's arrest if he caught the suspect in the act.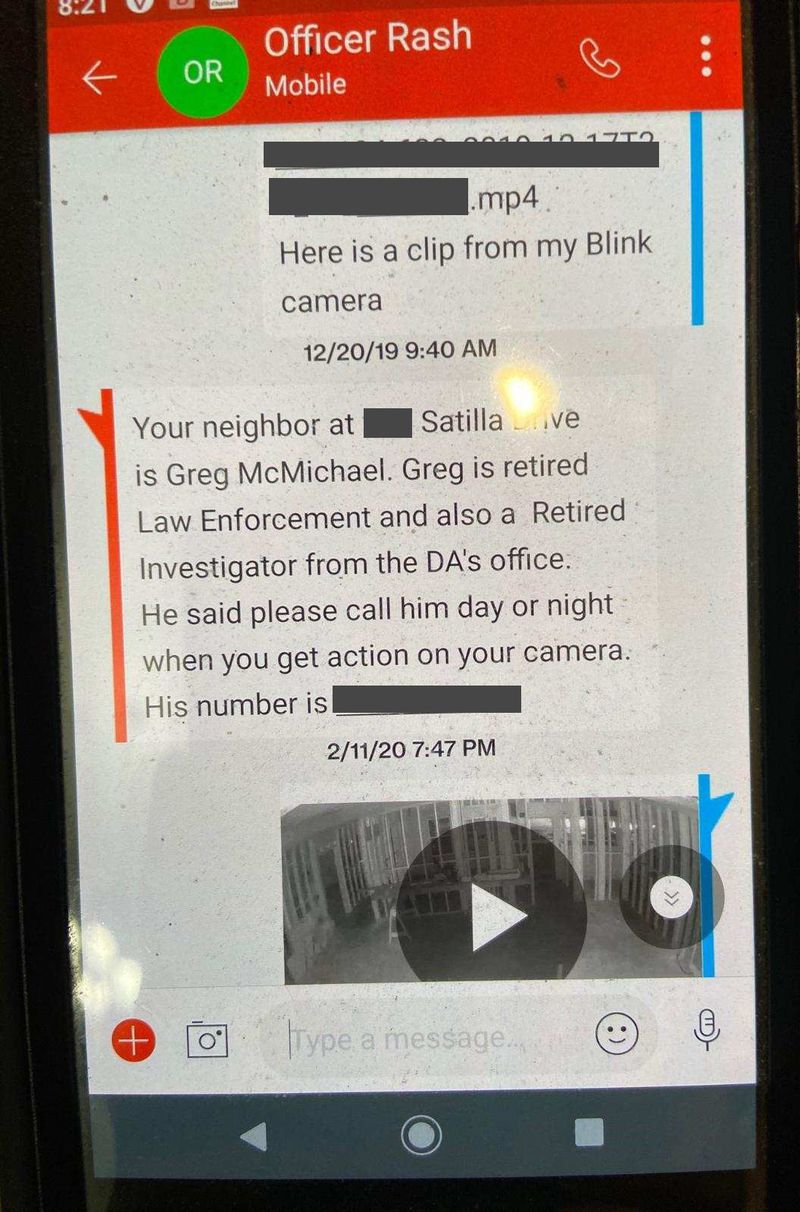 Walmsley allowed racial arsonists Al Sharpton and Jesse Jackson into the courtroom to influence the jury and allowed them to hold what amounted to a jury intimation rally outside the courtroom where they threatened they were "gone keep coming" back to the court "until we get justice!"

The judge also allowed Black Panthers and black nationalists to hold similar jury intimidation marches outside the court without issue.



Imagine if prominent white nationalists were allowed into the court, issued similar threats during political rallies outside the court and invited the KKK to hold armed jury intimidation marches through the streets.

Does anything think Walmsley would have bit his tongue in that situation and not put a stop to it?

The notion is laughable.





From AP, "Ahmaud Arbery killers sentenced to life in prison; no parole for father, son":

Three white men who chased and killed Ahmaud Arbery were sentenced Friday to life in prison, with a judge denying any chance of parole for the father and son who armed themselves and initiated the deadly pursuit of the 25-year-old Black man.

Murder carries a mandatory sentence of life in prison under Georgia law unless prosecutors seek the death penalty, which they opted against for Arbery's killing. For Superior Court Judge Timothy Walmsley, the main decision was whether to grant Greg and Travis McMichael and their neighbor, William "Roddie" Bryan, an eventual chance to earn parole.
Bryan got a life sentence for filming the incident.

The judge ordered both McMichaels to serve life without parole. Bryan was granted a chance of parole, but must first serve at least 30 years in prison.

Arbery's family asked a judge to show no lenience Friday in sentencing three men.

During the sentencing hearing, Arbery's sister recalled her brother's humor, describing him as a positive thinker with a big personality. She told the judge her brother had dark skin "that glistened in the sunlight," thick, curly hair and an athletic build, factors that made him a target to the men who pursued him.

"These are the qualities that made these men assume that Ahmaud was a dangerous criminal and chase them with guns drawn. To me, those qualities reflect a young man full of life and energy who looked like me and the people I loved," Jasmine Arbery said.
They followed him because someone who looked exactly like him with seemingly identical tattoos was trespassing into homes in their community and homeowners' property was going missing.

Contending the McMichaels still believed they didn't do anything wrong, Dunikoski disclosed Friday that Greg McMichael gave Bryan's cellphone video of the shooting to an attorney, who leaked it.

"He believed it was going to exonerate him," the prosecutor said.
The video did exonerate him. It showed Arbery was trying to steal Travis' gun out of his hands when he got shot. Had judge Walmsley done his job and interpreted the law in favor of the defense there's a high likelihood they would have been found not guilty.

For Travis McMichael, who is 35, the possibility for parole could mean hope for release from prison in his 60s, said Robert Rubin, one of his defense attorneys. He argued that Travis McMichael opened fire only after "Mr. Arbery came at him and grabbed the gun." But Rubin also acknowledged his client's decisions to arm himself and chase Arbery were "reckless" and "thoughtless."

"They are not evidence of a soul so blackened as to deserve to spend the rest of his life in prison," Rubin said. "This was not a planned murder. This was a fight over a gun that led to Mr. Arbery's death."
What a terrible lawyer. Note, they were so demonized in the media they couldn't even get solid representation.

Greg McMichael recently turned 66, and Bryan is 52, raising the chances that they would spend the remainder of their lives in prison even if granted a chance of parole.

Greg McMichael's lawyer, Laura Hogue, said her client has health problems and acknowledged he likely won't ever get out of prison. But he said granting him a chance at parole would show he didn't intend Arbery to die, never pulling his gun until his son fired his shotgun.

"Greg McMichael did not leave his home that day hoping to kill," Hogue told the judge. "He did not view his son firing that shotgun with anything other than fear and sadness. What this jury found was this was an unintentional act."

Bryan's lawyer said he should get a chance at parole because he showed remorse and cooperated with police, turning over the cellphone video of the shooting to help them get to the truth.

"Mr. Bryan isn't the one who brought a gun," Kevin Gough said. "He was unarmed. And I think that reflects his intentions."
Our justice system is a joke and the cowardly Republicans who threw these men under the bus and repealed Georgia's citizen's arrest law to show their support for Black Lives Matter rioters should all be ashamed of themselves.

The jackals have already moved on to indicting former prosecutor Jackie Johnson for "showing favor and affection" towards the McMichaels after they acted in self-defense.

Georgia saw a record spike in homicides in 2020 following the post-Floyd "racial reckoning" while the GOP was busy kneeling before BLM and making it a crime for Georgians to defend their own communities.

Follow InformationLiberation on Twitter, Facebook, Gab, Minds, Parler and Telegram.