Prosecutor Claims Capitol Riot Caused $1.5 Million In Damages. BLM Riots Caused $2 Billion.
Chris Menahan
InformationLiberation
Jun. 04, 2021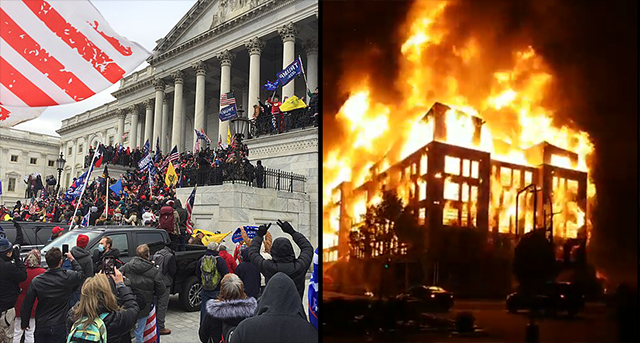 It would take over 1,300 Capitol "riots" to rival the monetary damages caused by the 2020 Black Lives Matter riots.

The Washington Post reported Wednesday that federal prosecutor Mona Sedky "estimated damage to the Capitol at $1.5 million -- the first time prosecutors have given a public cost estimate."

There's no reason to believe the number is even that high.

We all saw the "wreckage."


Federal prosecutors on Tuesday had to drop a case against an accused Capitol "rioter" because their "evidence" against him obtained by a paid FBI informant turned out to be a fraud.


From the New York Post:

Prosecutors wrote to the Washington, DC, judge on Tuesday asking to drop charges against Christopher Kelly, a New York City resident who was captured in a viral photo near the US Capitol, shirtless and holding an American flag, according to court documents.

Kelly was busted in January after the FBI said it obtained information from a paid informant that showed he had taken a photo from inside the Capitol building during the Jan. 6 siege.

Kelly also allegedly boasted to several friends in a Facebook messaging group that he was in the nation's capital that day with "ex NYPD and some proud boys," according to charging documents.

The charging documents included the viral photo that showed a shirtless Kelly holding an American flag near the US Capitol -- but did not include any photos of him inside the building during the siege.
The feds are not credible actors.

The so-called "worst attack on our democracy" is monetarily a total nothingburger when compared to the 2020 BLM riots, which were the most damaging riots in US history according to insurers' estimates.

The affordable housing complex BLM rioters burned down in Minneapolis cost $30 million just by itself.



The feds have been letting BLM rioters off easy and the DC government even just handed accused 2017 inauguration antifa rioters $1.6 million in a settlement for police allegedly using "excessive force."

Antifa were essentially paid by the state to riot during Trump's inauguration.

Whereas BLM and antifa set out to destroy everything in sight, video after video shows Capitol protesters went out of their way not to cause any damages.





Of course, the real "damage" the feds are angry about is the damage to their pride.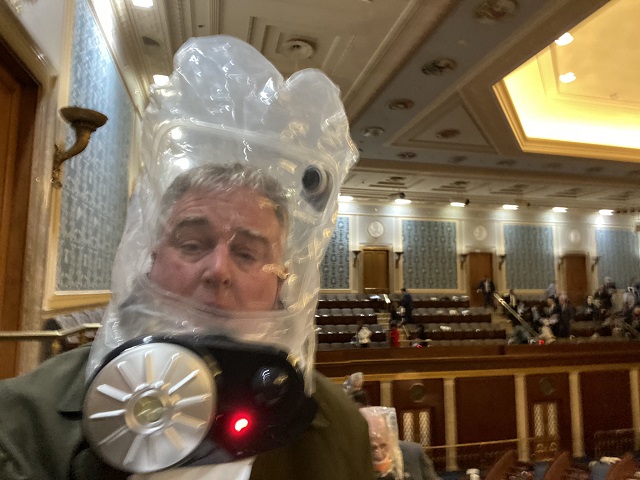 That's why Jan 6 protesters are being tortured, beaten, racially abused, locked in solitary confinement and held in indefinite detention while Black Lives Matter flags are being flown at US embassies all over the world!

Follow InformationLiberation on Twitter, Facebook, Gab, Minds, Parler and Telegram.