As Capitol Stormers Rot In DC Jails Stripped Of All Rights, Accused 2017 Inauguration Antifa Rioters Get $1.6M Payout From DC Govt
Chris Menahan
InformationLiberation
Apr. 30, 2021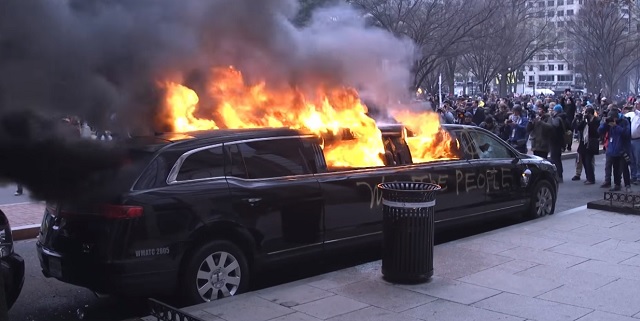 Though the Jan 6 Capitol protesters are being treated like terrorists, stripped of their rights, held in indefinite detention, locked in solitary confinement for 23 hours a day and subject to torture and racial abuse at the hands of racist DC jail guards for as little as stepping foot in the Capitol building, the accused 2017 inauguration antifa rioters are being handed $1.6 million by the DC government for police allegedly using "excessive force."

From NPR, "D.C. To Pay $1.6M In Police Misconduct Lawsuit Filed After 2017 Inauguration Protests":

D.C. will pay $1.6 million to settle two lawsuits filed against the city for false arrests and excessive force during demonstrations on Inauguration Day in 2017.

The lawsuits -- one filed by the ACLU of D.C. and a class action suit by civil rights attorney Jeffrey Light -- charge that D.C. police violated the First, Fourth, and Fifth Amendments, in addition to D.C. law, when they arrested more than 200 people without probable cause during protests against former president Donald Trump's inauguration.
The suits also alleged unlawful conditions of confinement for those arrests, and excessive use of force by Metropolitan Police Department officers.

The $1.6 million is a combined payment from the city in both suits; the case brought by the ACLU of D.C. settled for $605,000 while the class-action lawsuit, which is still subject to final approval by a court, is set to settle for $995,000, according to a statement from the D.C. ACLU.
As Tucker Carlson said, America has "two systems of justice -- one for the allies of the people in charge and one for their enemies!"

Follow InformationLiberation on Twitter, Facebook, Gab, Minds, Parler and Telegram.