Freed Traitor Jonathan Pollard Calls Biden Admin An 'Enemy' That Must Be Destroyed In Keynote Speech
"What we're talking about is Amalek, pure and simple," Pollard said in keynote speech at Jerusalem Day gala.
Chris Menahan
InformationLiberation
May. 12, 2021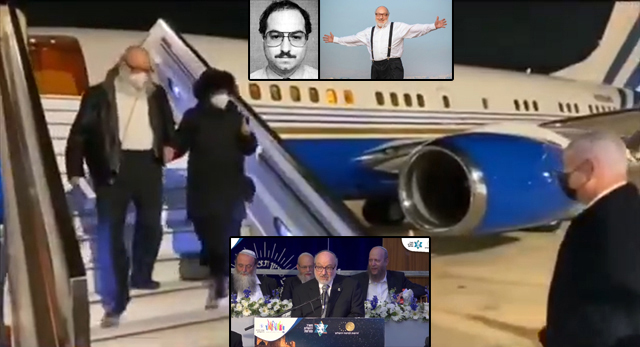 Jonathan Pollard on Monday delivered a keynote speech at a prominent yeshiva in Israel as part of a Jerusalem Day gala where he called for the Biden administration and officials in the State Department to be destroyed for being insufficiently pro-Israel.

Pollard, a US-born Jewish-American Naval intelligence analyst who stole massive troves of US military secrets and sold them to Israel, was released from prison in 2015 by President Obama to soften the blow of the Iran nuclear deal but insisted he not be allowed to travel to Israel.

In late 2020, Attorney General William Barr's Department of Justice quietly ended Pollard's parole to allow him to "make aliyah" in Israel.

Pollard was swiftly flown to Israel on billionaire pro-Israel GOP megadonor Sheldon Adelson's private plane and given a hero's welcome by Israeli Prime Minister Benjamin Netanyahu in addition to Israeli citizenship and a pension reserved for ex-Mossad and Shin Bet agents.


On Monday, Pollard delivered the keynote address at the annual Jerusalem Day gala at Mercaz Harav Yeshiva -- "the most prominent yeshiva in the religious Zionist world" -- and called for America's leadership to be destroyed.

WATCH:



From The Times of Israel, "Pollard: 'Jew-hatred' a foundational belief of 'Amalek' Biden administration":

[Jonathan Pollard] began by reflecting on the recent murder of 19-year-old Yehuda Guetta in a terror shooting attack at a West Bank junction.

"The murderer was the manifestation of the oldest hatred, more lethal than the deadliest disease known to man -- Jew-hatred. Cold-blooded anti-Semitism," he said, speaking in English. "It's the foundational belief of our so-called peace partners up the road in Ramallah [the Palestinian Authority], our avowed enemies in Gaza and many of the woke bureaucrats and officials that staff the current Biden administration."

"What we're talking about is Amalek, pure and simple," he said, equating the Biden administration and the Palestinian leadership with the biblical archenemy of the Israelites.
This is a call for the Biden admin's total destruction.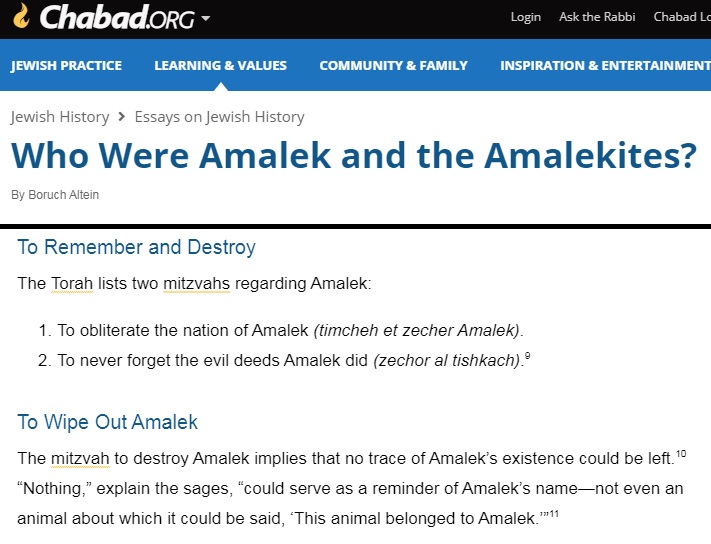 Biden's admin is one of the most pro-Israel administrations in history with the Jewish Daily Forward declaring his long list of Jewish appointees are "Enough for a minyan."

Biden himself has repeatedly stated he is a "Zionist" and his State Department on Monday refused to criticize Israeli airstrikes which killed a host of Palestinian children.

ToI continues:

"Whether you murder a Jew directly... or whether you pin his arms behind his back like the identity Democrats of the same Biden administration -- the death of the Jew is the same," he continued, apparently accusing the American leadership of killing Jews.

Pollard claimed that not all of Israel's enemies "wear a keffiyeh and carry a Kalashnikov... some of them wear very nice suits... and they hate us with a passion that you can't even imagine."

He counted the US State Department and the United Nations as Israel's "enemies" and referred to the latter as a "Knesset of hate."

Insisting that the two-state solution is a "fiction," Pollard said the entire biblical Land of Israel was God-given and that no one other people has a right to any of it.
Pollard also said US diplomats should be expelled if the US tries to reopen its consulate in Jerusalem and the Al-Aqsa Mosque should be turned into a synagogue, ToI reported.

Joe Biden told Shalom TV in 2007 he thinks Pollard should receive "leniency" but not be pardoned.

Biden said pardoning Pollard would "play into the argument that Israel and Israelis and Americans who support Israel have dual loyalties."



In Pollard's first major interview since his release, which was released in March, Pollard encouraged American Jews to spy for Israel and embrace dual loyalty.


"The bottom line on this charge of dual loyalty is, I'm sorry, we're Jews, and if we're Jews, we will always have dual loyalty," Pollard said.

Follow InformationLiberation on Twitter, Facebook, Gab, Minds, Parler and Telegram.