Jonathan Pollard, a US-born Jewish-American Naval intelligence analyst who stole massive troves of US military secrets and sold them to Israel, was allowed to flee America late last year by Attorney General William Barr's Department of Justice to "make aliyah" in Israel.

After the DOJ quietly ended Pollard's parole, he was flown to Israel on billionaire pro-Israel GOP megadonor Sheldon Adelson's private plane and given a hero's welcome by Israeli Prime Minister Benjamin Netanyahu in addition to Israeli citizenship and a pension reserved for ex-Mossad and Shin Bet agents.


Last week, Israeli newspaper Israel Hayom released a new interview with Pollard wherein he stabbed America in the back once again by encouraging American Jews to spy for Israel and embrace dual loyalty.


From Israel Hayom:

ISRAEL HAYOM: If a young Jewish naval intelligence officer today is asked by the Mossad to work for Israel, and calls to ask for your advice, what would you tell him?

POLLARD: I'd tell him, not doing anything is unacceptable. So simply going home is not acceptable. Making aliyah is not acceptable. You have to make a decision whether your concern for Israel and loyalty to Israel and loyalty to your fellow Jews, is more important than your life.

Because you know what would probably happen to you if you get caught. It will be hell. But you have to look at yourself every morning in the mirror, and you have to live with yourself. If you do nothing, and you turn your back, or simply make aliyah, and go on with your life, you'll be no better than those Jews who before and after the destruction of the Temple said, "It's not my responsibility."
Pollard said that Jews "will always have dual loyalty":

POLLARD: If you don't like the accusation of double loyalty, then go the f*** home. It's as simple as that. If you live in a country where you are constantly under that charge, then you don't belong there. You go home. You come home. If you're outside Israel, then you live in a society in which you are basically considered unreliable. The bottom line on this charge of dual loyalty is, I'm sorry, we're Jews, and if we're Jews, we will always have dual loyalty.

American Jewry has one major problem -- they consider themselves more American than they do Jews.
Notably, Pollard's comments were not condemned by the Anti-Defamation League (ADL) or the American Israel Public Affairs Committee (AIPAC).

As far as I can tell, Pollard's comments were also not condemned by a single congressman or senator in America.



While the Trump administration was releasing Pollard from parole so he could flee to Israel late last year, Congress was busy passing a bill to give Israel an additional $38 billion in U.S. aid.

Top former FBI lawyer and U.S. counterintelligence official M.E. "Spike" Bowman told the National Press Club in 2014 that Pollard was one of the most damaging espionage agents in American history.

"By his own admission, he said I gave [Israel] enough information to occupy a space that would be 6 feet by 6 feet by 10 feet," Bowman said.

Bowman said one of the documents Pollard handed over was a "RAISIN manual" which at the time "described all of the communications capabilities of the Middle East and how the NSA could attack them."



Pollard defended leaking U.S. military secrets to Israel during an interview with 60 Minutes in 1988 by suggesting America was to blame for the Holocaust and claiming he was only prosecuted because of anti-Semitism.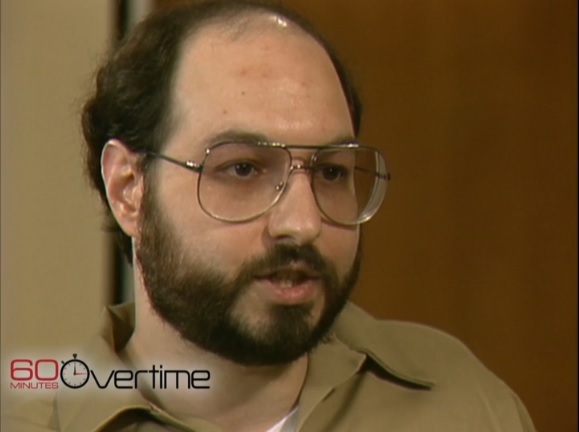 Joseph diGenova, who prosecuted Pollard, said "that U.S. intelligence authorities suspect that some of the material obtained from Pollard was bartered to the Soviet Union in return for the release of Soviet Jews to Israel, and that U.S. intelligence 'assets' in the Soviet Union were compromised and possibly killed as a result," the Los Angeles Times reported.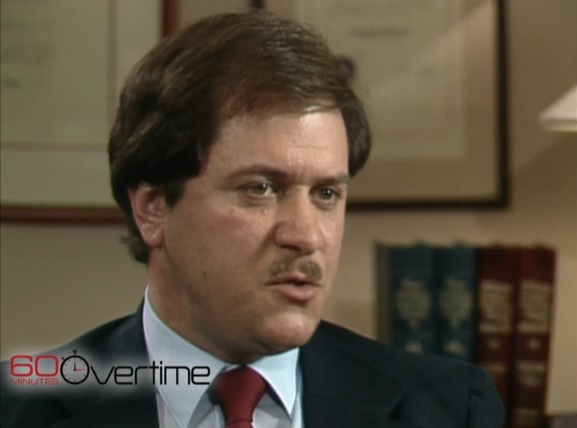 Seymour Hersh reported similar in The New Yorker:

A number of officials strongly suspect that the Israelis repackaged much of Pollard's material and provided it to the Soviet Union in exchange for continued Soviet permission for Jews to emigrate to Israel. Other officials go further, and say there was reason to believe that secret information was exchanged for Jews working in highly sensitive positions in the Soviet Union.

A significant percentage of Pollard's documents, including some that described the techniques the American Navy used to track Soviet submarines around the world, was of practical importance only to the Soviet Union. One longtime C.I.A. officer who worked as a station chief in the Middle East said he understood that "certain elements in the Israeli military had used it" -- Pollard's material -- "to trade for people they wanted to get out," including Jewish scientists working in missile technology and on nuclear issues.
U.S. Ambassador Richard Jones said in 2007 during a conference on U.S.-Israel relations at Bar Ilan University that Pollard was a traitor who "committed treason against his own country" and "took money for what he did."

"He sold out his country," Jones said. "The fact that he wasn't executed is the mercy that Jonathan Pollard will receive."



Since making aliyah, Pollard has been living rent-free in an apartment provided by the Israeli government -- which is flush with billions of dollars in newly-secured aid taken from struggling American taxpayers.

"The government rented the apartment for them for a year from its owner, a Jewish American," Israel Hayom reported.

Pollard told the paper that Israel is not only a land of milk and honey but a land of "dreams."

Follow InformationLiberation on Twitter, Facebook, Gab, Minds, Parler and Telegram.