Democrats' Final Debate Panned As 'Dull Night Of The Living Dead'
Chris Menahan
InformationLiberation
Jan. 15, 2020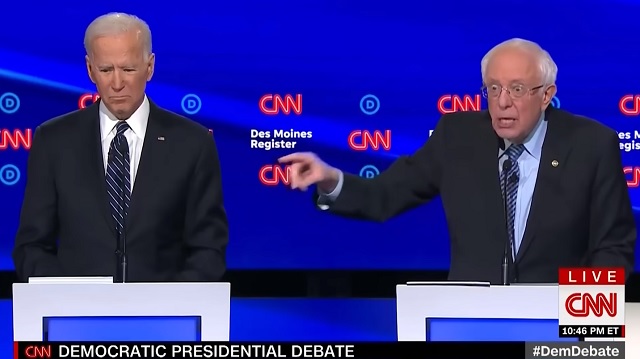 The top story out of Tuesday night's final Democratic debate before the Iowa caucuses was Elizabeth Warren refusing to shake Bernie Sanders' hand.


CNN's hilarious moderation was the most noteworthy event:


One of the top stories on Drudge was a report from Deadline titled, "Democratic Debate #7 Review: Final Faceoff Before Iowa Caucuses Becomes Dull Night Of The Living Dead":

The first actual votes of the 2020 Presidential campaign will be cast on February 3, and tonight saw the six leading Democrats for the White House take the stage for the CNN cameras for their final debate before the Iowa caucuses.

In a week of historic consequences as Congress moves towards the third presidential impeachment in the nationfs history, this debate was primarily a very dull affair packed with stump speeches and contenders going through zombified motions. As my esteemed colleague Ted Johnson said, "this debate has the feel of candidates who have been running too long."
Biden defended the Iran nuclear deal and criticized Trump for falsely claiming our embassies were about to be bombed but said he would leave leave our troops in the Middle East if he were elected:


As Biden told a group of wealthy donors in a private meeting last year, "nothing would fundamentally change" if he were to become president.

He's the front-runner according to the polls (I still think Bernie has the best chance of winning) but he is losing his mind:


If you're just going to give us more of the same combined with far-left lunacy you're not going to get anyone to the polls.

Trump could have thrown the election away if he got into a larger war with Iran but so far the situation hasn't spiraled out of control and Iran messed up royally by shooting down a commercial plane. The news cycle is moving so fast Trump's strike on Soleimani could be forgotten by most people in a few weeks.

Follow InformationLiberation on Twitter, Facebook, Gab and Minds.