FAKE NEWS: TMZ Caught Editing 'Nazi' Comments Into Footage of Shia LaBeouf's Arrest
Chris Menahan
InformationLiberation
Jan. 26, 2017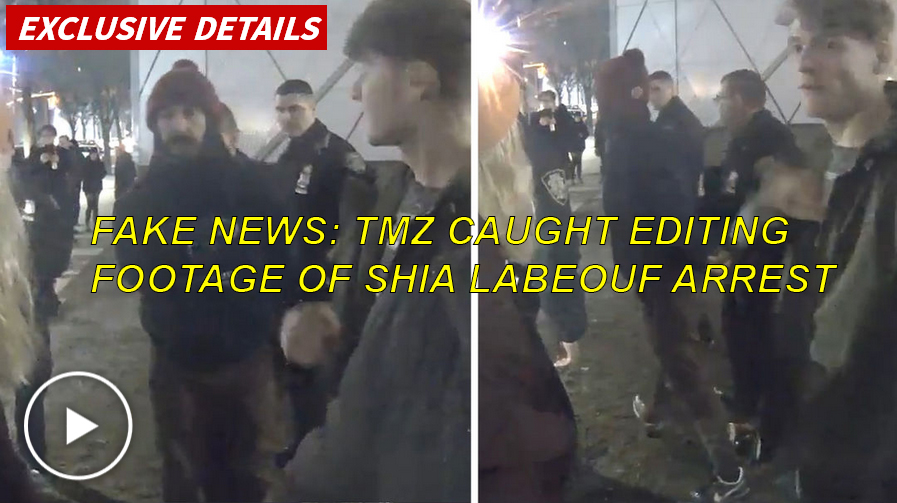 TMZ appears to have misleadingly edited footage of Shia LaBeouf's arrest Wednesday night during his "He will not divide us" protest in New York.

Unedited footage from the live streamed protest shows fellow protesters stood around mindlessly repeating "He will not divide us" while LaBeouf was being arrested.



TMZ's footage of LaBeouf's arrest adds audio of a man saying: "Shia took a hit for us. There were all these Nazis here, he came out and tried to protect us."

I've uploaded a mirror of their edited video in case they take it down:

The article on their website also includes the line:





This does not appear to have happened. Here's a second upload of his arrest from the live stream. The mystery man's "Nazi" comments are nowhere to be found. While such comments may have been made at some point in the stream, he didn't make them during his arrest as TMZ's footage implies.

LaBeouf was caught attacking people for exercising their free speech rights at least three times. He was arrested for his criminal behavior, not for fighting off violent "Nazis."

TMZ is pushing fake news.

Follow InformationLiberation on Twitter and Facebook.