WATCH: Shia LaBeouf Arrested On Live Stream At 'He Will Not Divide Us' Protest
Chris Menahan
InformationLiberation
Jan. 26, 2017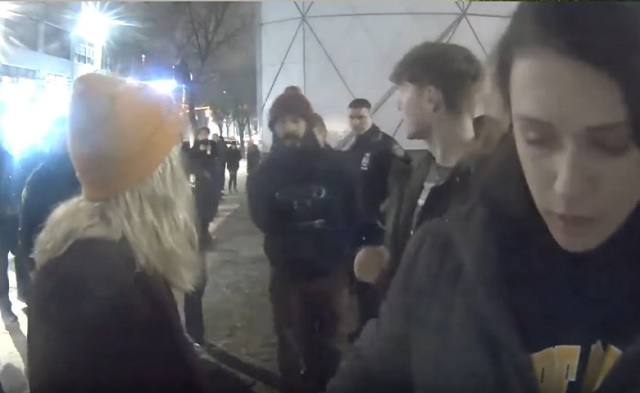 Shia Labeouf was arrested Wednesday night for allegedly assaulting a man who was trolling his "He will not divide us" live stream protest.

"Cops tell us a guy walked in front of the mounted camera and said something -- possibly regarding Trump -- but whatever it was ... Shia got pissed," TMZ reports.

"Shia grabbed for the guy's scarf, and allegedly scratched him in the process. As TMZ first told you ... NYPD has been posted up at the protest site in Queens since Monday -- so officers quickly moved in and busted Shia."



Video claims to show part of the assault:



Unconfirmed reports from 4chan say it was actually another man who was assaulted off stream: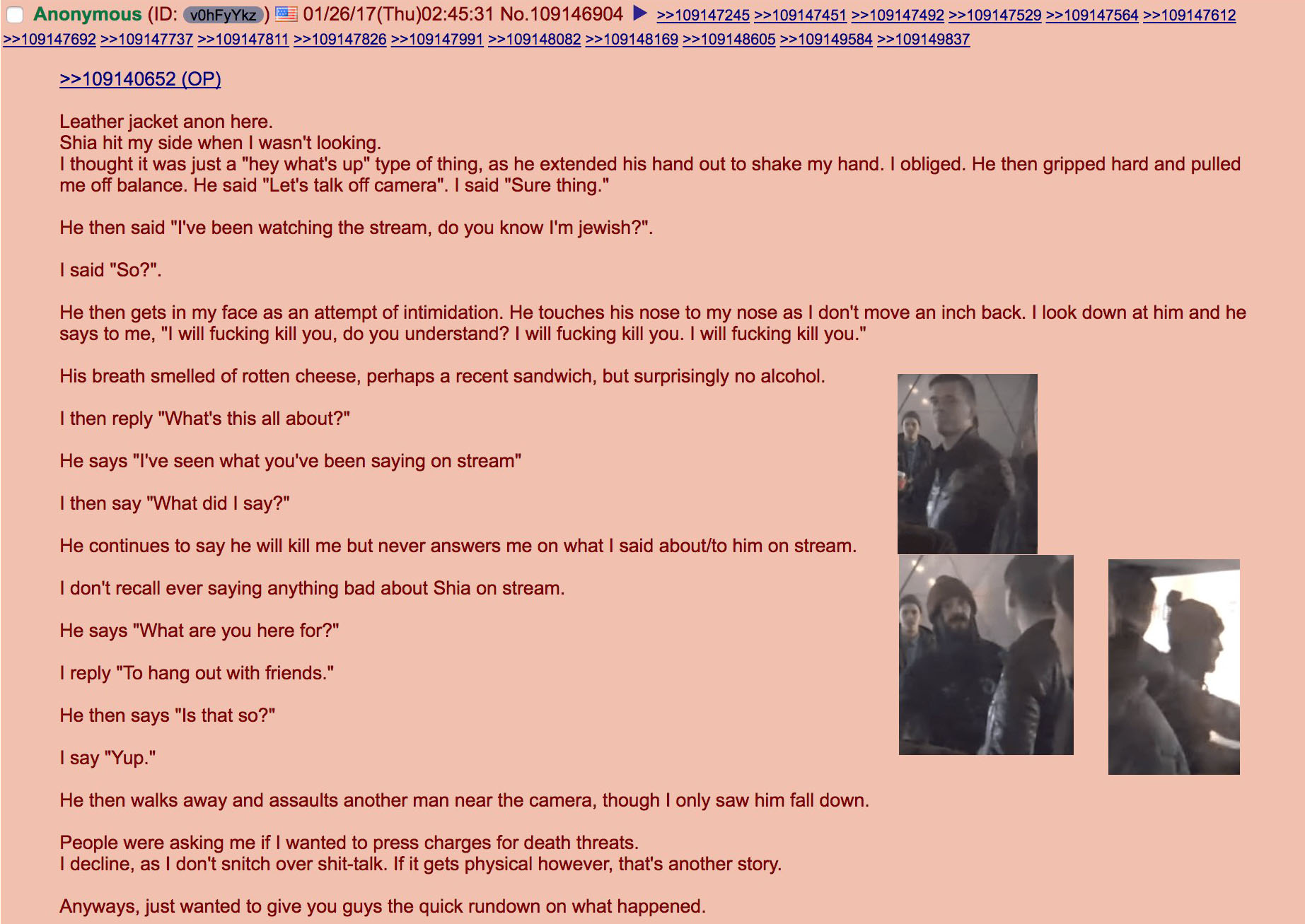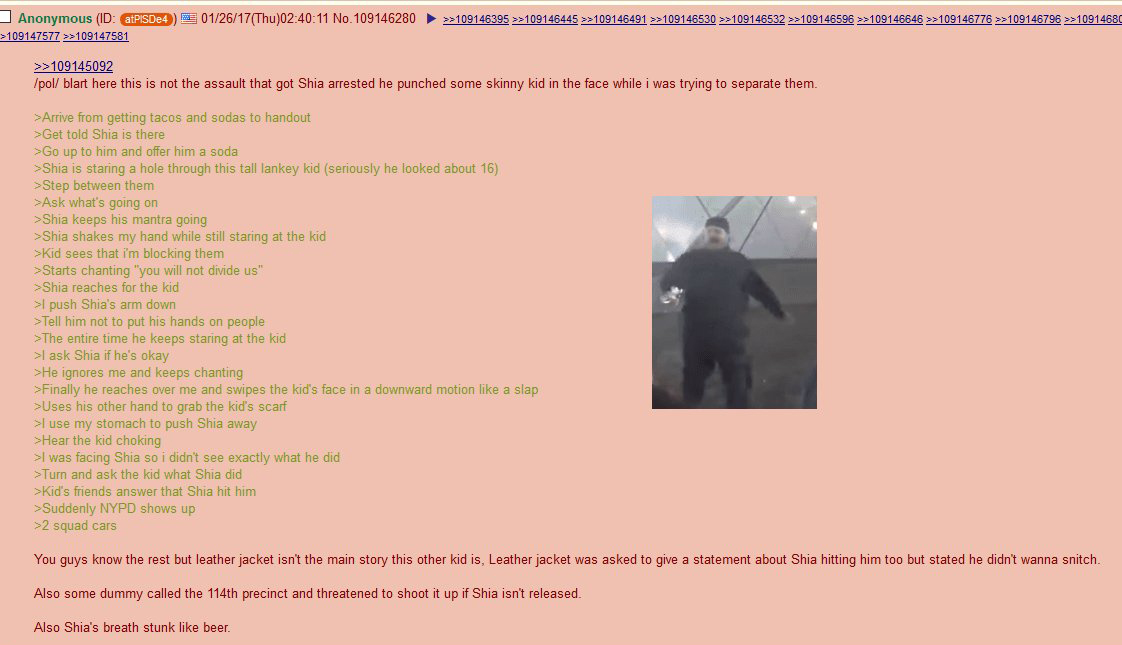 Since beginning the protest on Friday, Shia has been relentless trolled by memers from /pol/. Rather than respect the memers peaceful protest of his protest, he's chosen to violently assault them -- repeatedly.





As Donald Trump is now president, the era of liberals being permitted to assault "Nazis," aka everyone they disagree with, is now over.

The meme war has now leaped from the internet to real life. Rather than triggering people online and merely causing the rustling of jimmies, people are being triggered in real life and getting arrested.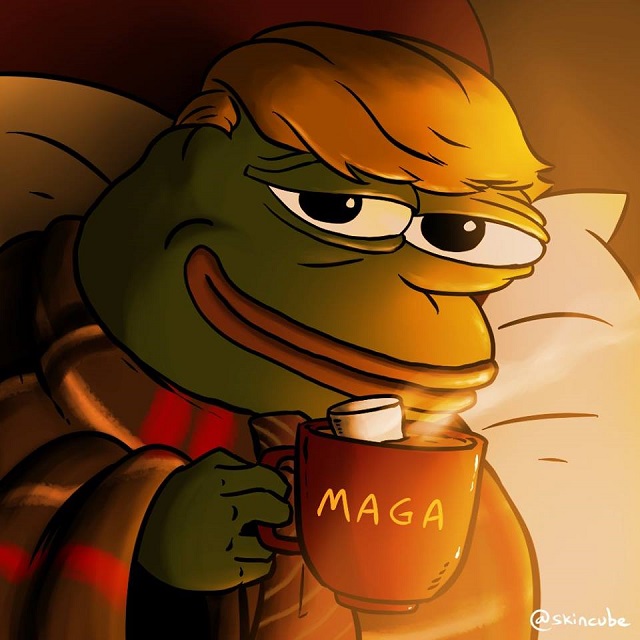 Follow InformationLiberation on Twitter and Facebook.