Newly Elected GOP House Speaker Mike Johnson Announces First Priority Will Be Israel [UPDATE]
Chris Menahan
InformationLiberation
Oct. 25, 2023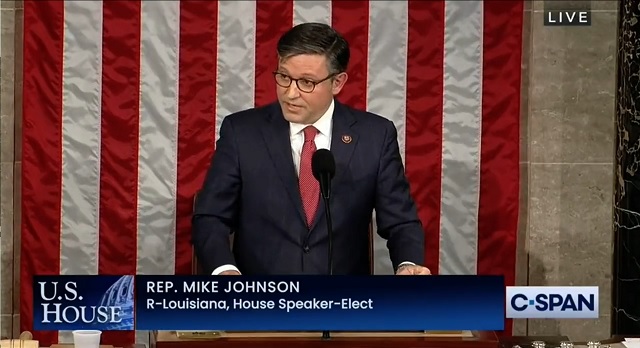 Newly elected GOP House Speaker Mike Johnson on Wednesday announced his first priority will be transferring billions of dollars from American taxpayers to Israel.

His comment received a standing ovation from both sides in the House.


"The first bill that I'm going to bring to this floor in just a little while will be in support of our dear, dear friend Israel and we're overdue in getting that done," Johnson said during his first speech as speaker-elect. "We're going to show not only Israel but the entire world that the barbarism of Hamas that we have all seen play out on our television screens is wretched and wrong and we're going to stand for the good in that conflict."



Meet the new boss, same as the old boss.

A CBS News/YouGov poll released on Friday found the majority of Americans oppose "sending weapons and supplies" to Israel amid their conflict with Gaza but our sold out Congress on both sides couldn't care less.

UPDATE: Rep. Johnson's top donor is AIPAC: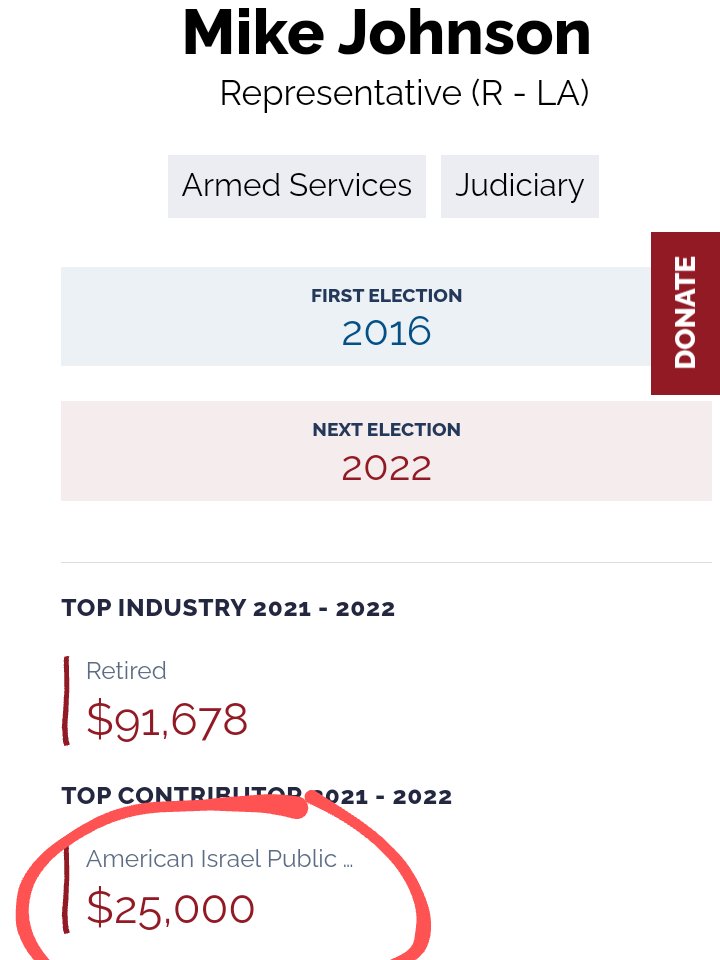 Johnson is also a believer in Critical Race Theory and white privilege who wants "systematic change" and "transformative solutions" to solve so-called systemic racism.


More:





Follow InformationLiberation on Twitter, Facebook, Gab, Minds and Telegram.