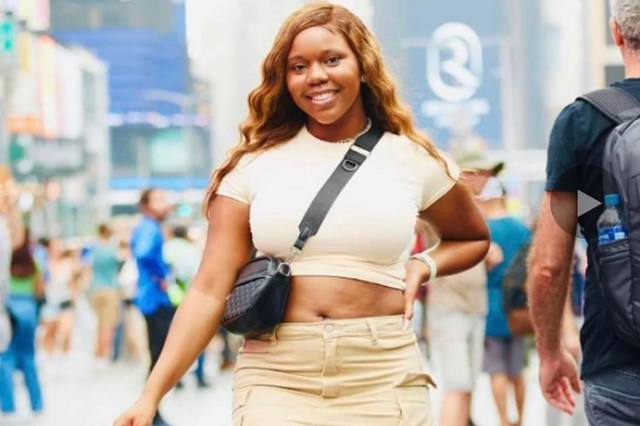 A black woman who sparked a nationwide manhunt by claiming she was kidnapped in Alabama by a white man with "orange hair" admitted through her lawyer on Monday that she made it all up.

From The Independent, "Carlee Russell claimed she was kidnapped by a man with orange hair. It was all a lie":

Carlethia "Carlee" Nichole Russell seemed to vanish on 13 July after calling 911 to report she had seen a toddler walking on the side of Interstate 459 in Alabama.

The 25-year-old told dispatch she stopped her car to check on the child, and called a family member before losing contact, according to the Hoover Police Department.

By the time officers arrived five minutes later, Ms Russell had seemingly disappeared, with her car engine still running, and the toddler was nowhere to be found.

Law enforcement and family members mounted a desperate search for the missing woman and pleaded with the public for help.

Then just over 48 hours later, police were notified that Ms Russell had returned home on foot.

She told detectives that she had been kidnapped by a white man with "orange hair", and held captive in a semi-truck trailer and house before escaping.

However, less than two weeks after making headlines for a harrowing tale of disappearance, child neglect, and kidnapping, the Alabama woman admitted on 24 July it was all a lie.
NBC News reported that police said "Russell told them she was forced into an 18-wheeler truck and taken to a home where a man and a woman told her to get undressed and then took photos of her."

The Independent continues:

She told detectives she was placed in a car, and was able to escape and flee into woods and came out near her home.

Detectives noted she had a minor injury in her lip, and a torn shirt. They also found $107 in cash tucked in her right sock.

"Out of respect for Carlee and her family, detectives did not press for additional information in this interview, and made plans to speak with her in detail after giving her time to rest," Mr Derzis said following her return.

The Secret Service analysed her phone and computers, and found internet searches that are "very relevant to this case," Mr Derzis said.

On July 11, Ms Russell searched: "Do you have to pay for amber alert or search."

On the day of her alleged abduction, she searched "how to take money from a register without being caught". She also searched for a one-way bus ticket from Birmingham to Nashville departing that day, Mr Derzis said.

She searched for Taken, a 2008 thriller about an abduction starring Liam Neeson.

"There were other searches on Carlee's phone that appear to shed some light on her mindset, but out of respect to her privacy we will not be releasing the content of those searches at this time," the police chief said.

On Sunday, Ms Russell's boyfriend Thomar Latrell Simmons claimed that she had barely survived her ordeal after being kidnapped.

"She was literally fighting for her life for 48 hours, so until she's physically & mentally stable again she is not able to give any updates or whereabouts on her kidnapper at this very moment," Mr Simmons wrote.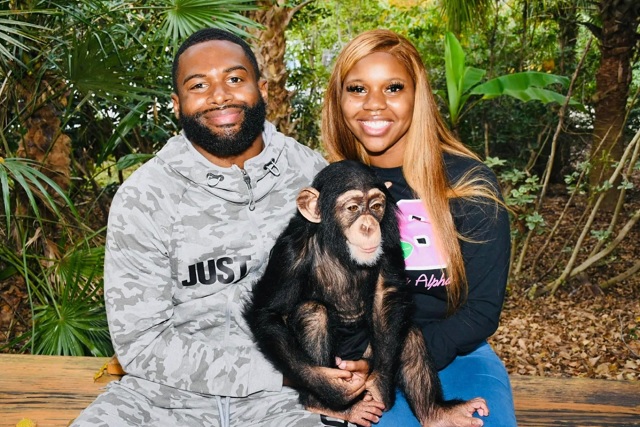 [...] "There was no kidnapping on Thursday, July 13. My client did not see a baby on the side of the road," according to a statement from Ms Russell's lawyer. "My client apologizes for her actions to this community, the volunteers who were searching for her, to the Hoover Police Department and other agencies as well, as to her friends and family."

"My client did not see a baby on the side of the road," the statement continued. "My client did not leave the Hoover area when she was identified as a missing person. My client did not have any help in this incident, but this was a single act done by herself."

The Alabama woman asked the public for forgiveness and prayers as she continues to "address her issues."
Police have yet to say whether Russell will face charges for filing a false police report but her lawyer said "he is expecting charges to be filed against her," The Independent reports.

Perhaps instead the state should pay her to rest?

Follow InformationLiberation on Twitter, Facebook, Gab, Minds and Telegram.