DeSantis Trails Trump by 34 Points in First Post-Launch Poll
Chris Menahan
InformationLiberation
May. 31, 2023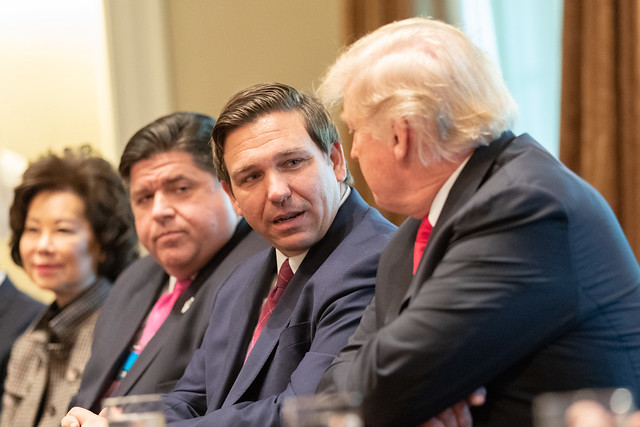 Florida Governor Ron DeSantis is losing to former President Donald Trump by 34 points in the first poll taken after his disastrous Twitter Space announcing he was joining the race for president.

"According to the latest Morning Consult Political Intelligence tracking, DeSantis trails Trump by double digits (56% to 22%) among potential primary voters," Morning Consult reported on Wednesday. "DeSantis' support is largely unchanged since last week, increasing 1 percentage point since the day he announced his campaign on May 24."

The poll shows DeSantis is getting trounced by Trump among every single listed demographic group.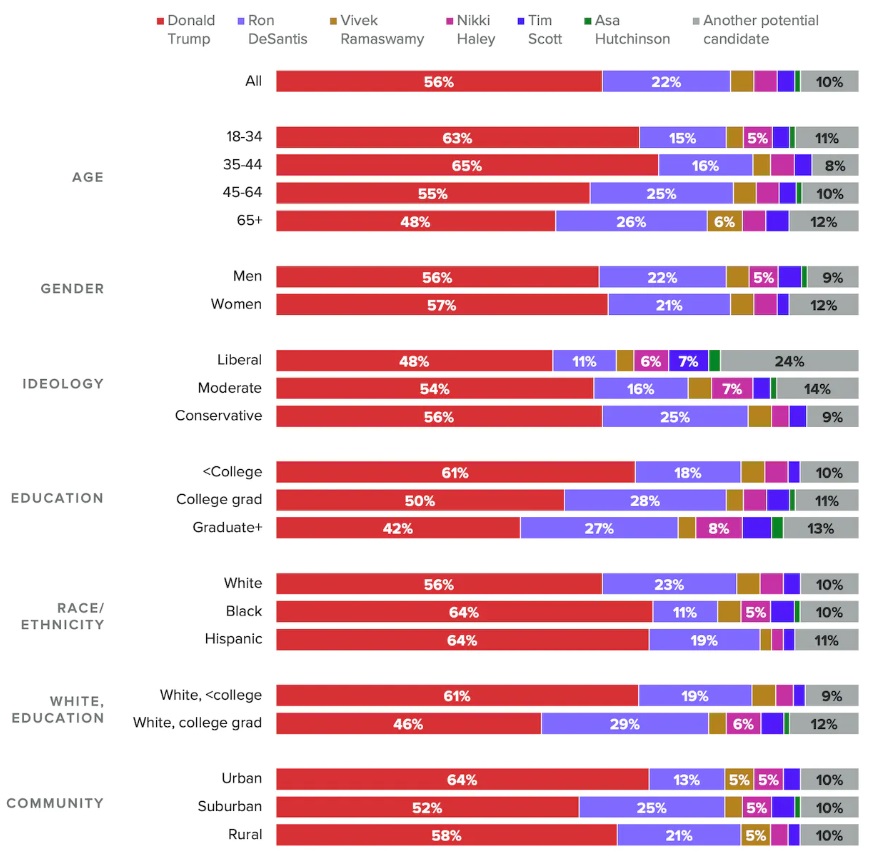 Last week, DeSantis went on Ben Shapiro's show to criticize Trump for passing the First Step Act and declare that he will push to repeal it swiftly after taking office but it was quickly revealed that he voted for the bill when he was still in the House in 2018.



DeSantis is trying to run to the right of Trump but his donors have him by a short leash and his entire history is one of being a basic b*tch Republican.

Follow InformationLiberation on Twitter, Facebook, Gab, Minds and Telegram.