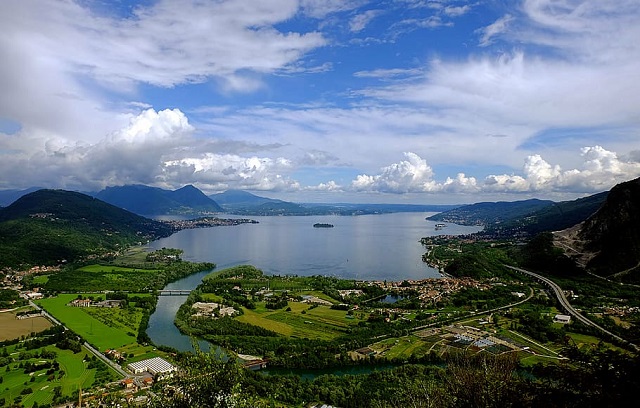 The "tourist boat" full of individuals gathering to celebrate a "birthday" which capsized and killed four out of 23 people onboard in Italy's Lake Maggiore on Sunday was actually a meeting of Israeli and Italian intelligence agents, according to a report in the Italian media.



From Haaretz, "Report: Retired Mossad Agent Killed in Italy Boat Accident Identified as Erez Shimoni":

European media outlets, including Italian newspaper 'La Repubblica,' reported Tuesday that the Israeli killed in a deadly boating accident in northern Italy on Sunday was former Mossad official Erez Shimoni, 54.

The Israeli military censor originally barred media in the country from reporting the name of the fatality, but lifted the embargo at midnight.

According to 'La Repubblica,' the boat carried a total of 23 individuals at the time of the accident, with 19 of them identified as Italian and Israeli intelligence officers, either currently serving or retired. These individuals had gathered to celebrate a birthday party.

The report indicates that Shimoni, a former Mossad agent, was in the company of approximately 10 other Israeli intelligence officers during the event. Following the capsizing of the boat, both the Israeli team and their Italian counterparts swam a short distance to reach the shore, where they were promptly rescued. Three additional individuals died in the incident, including two Italian intelligence officers.

It was also reported that Israeli personnel swiftly departed from Italy the following morning on an Israeli military flight, leaving behind the rental cars they had used during the trip.
That makes it sound like they fled the country, does it not?



"Israel's Foreign Ministry has already said that the deceased Israeli man was a retired member of the security forces, while Italy's security service has admitted that two of the others -- a 62-year-old man and a 53-year-old woman -- were employees," the Times of Israel reports.

"[Erez] Shimoni befriended the Italian officers after they were acquainted through their work, according to Hebrew-language media reports," ToI continued. "The fourth person who died, a Russian national, was reportedly the captain's wife."

"The Corriere della Sera daily newspaper reported that the gathering was a working meeting of intelligence agents."

What exactly were they up to on that mystery boat?

I'm reminded of how Ghislaine Maxwell's father, Robert Maxwell (born Ján Ludvík Hyman Binyamin Hoch), aka "Israel's Superspy," died under mysterious circumstances at age 68 after "going overboard from his yacht."

Gordon Thomas and Martin Dillon state in their 2002 book, "Robert Maxwell: Israel's Superspy," that evidence shows the Mossad ordered Robert Maxwell's assassination after he piled up mountains of debt and outlived his usefulness.

Maxwell's daughter Ghislaine later partnered with Jeffrey Epstein on his suspected child-trafficking blackmail operation.

Follow InformationLiberation on Twitter, Facebook, Gab, Minds and Telegram.