Uber diversity chief Bo Young Lee has been suspended from her job for hosting a "Don't Call Me Karen" event for the company's White female employees to discuss the "American white woman's experience" in dealing with the anti-white "Karen" slur.

From The New York Times, "Uber's Diversity Chief Put on Leave After Complaints of Insensitivity":

Uber has placed its longtime head of diversity, equity and inclusion on leave after workers complained that an employee event she moderated, titled "Don't Call Me Karen," was insensitive to people of color.

Dara Khosrowshahi, Uber's chief executive, and Nikki Krishnamurthy, the chief people officer, last week asked Bo Young Lee, the head of diversity, "to step back and take a leave of absence while we determine next steps," according to an email on Thursday from Ms. Krishnamurthy to some employees that was viewed by The New York Times.

"We have heard that many of you are in pain and upset by yesterday's Moving Forward session," the email said. "While it was meant to be a dialogue, it's obvious that those who attended did not feel heard."

Employees' concerns centered on a pair of events, one last month and another last Wednesday, that were billed as "diving into the spectrum of the American white woman's experience" and hearing from white women who work at Uber, with a focus on "the 'Karen' persona." They were intended to be an "open and honest conversation about race," according to the invitation.

But workers instead felt that they were being lectured on the difficulties experienced by white women and why "Karen" was a derogatory term and that Ms. Lee was dismissive of their concerns, according to messages sent on Slack, a workplace messaging tool, that were viewed by The Times.

The term Karen has become slang for a white woman with a sense of entitlement who often complains to a manager and reports Black people and other racial minorities to the authorities. Employees felt the event organizers were minimizing racism and the harm white people can inflict on people of color by focusing on how "Karen" is a hurtful word, according to the messages and an employee who attended the events.
Richard Hanania first broke the story on Twitter.

"EXCLUSIVE: Uber has put its chief DEI officer Bo Young Lee on a leave of absence after a series of complaints," Hanania reported. "This was after a DEI session called Moving Forward: Don't Call Me Karen. An employee organization called 'Black at Uber' is celebrating."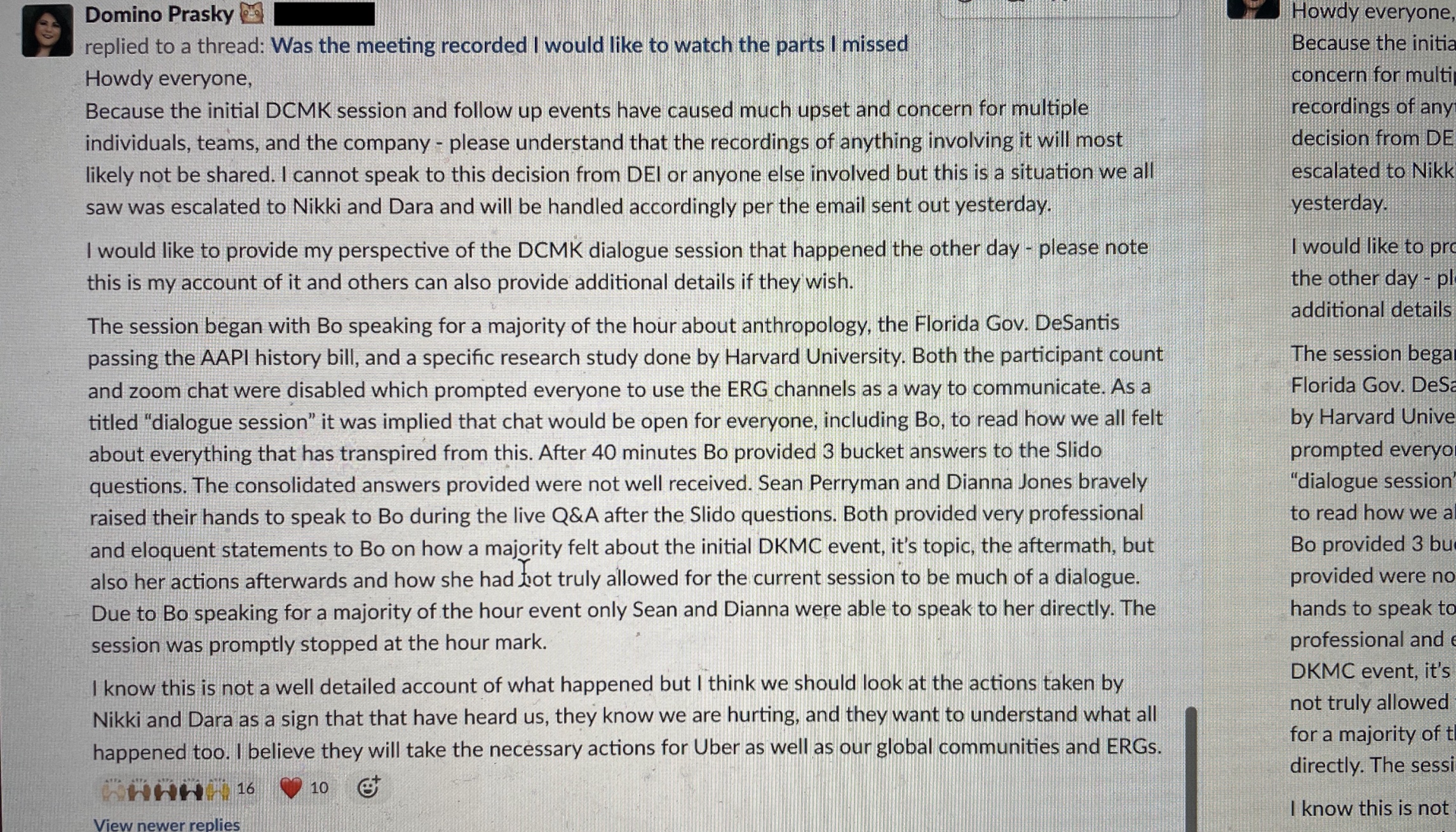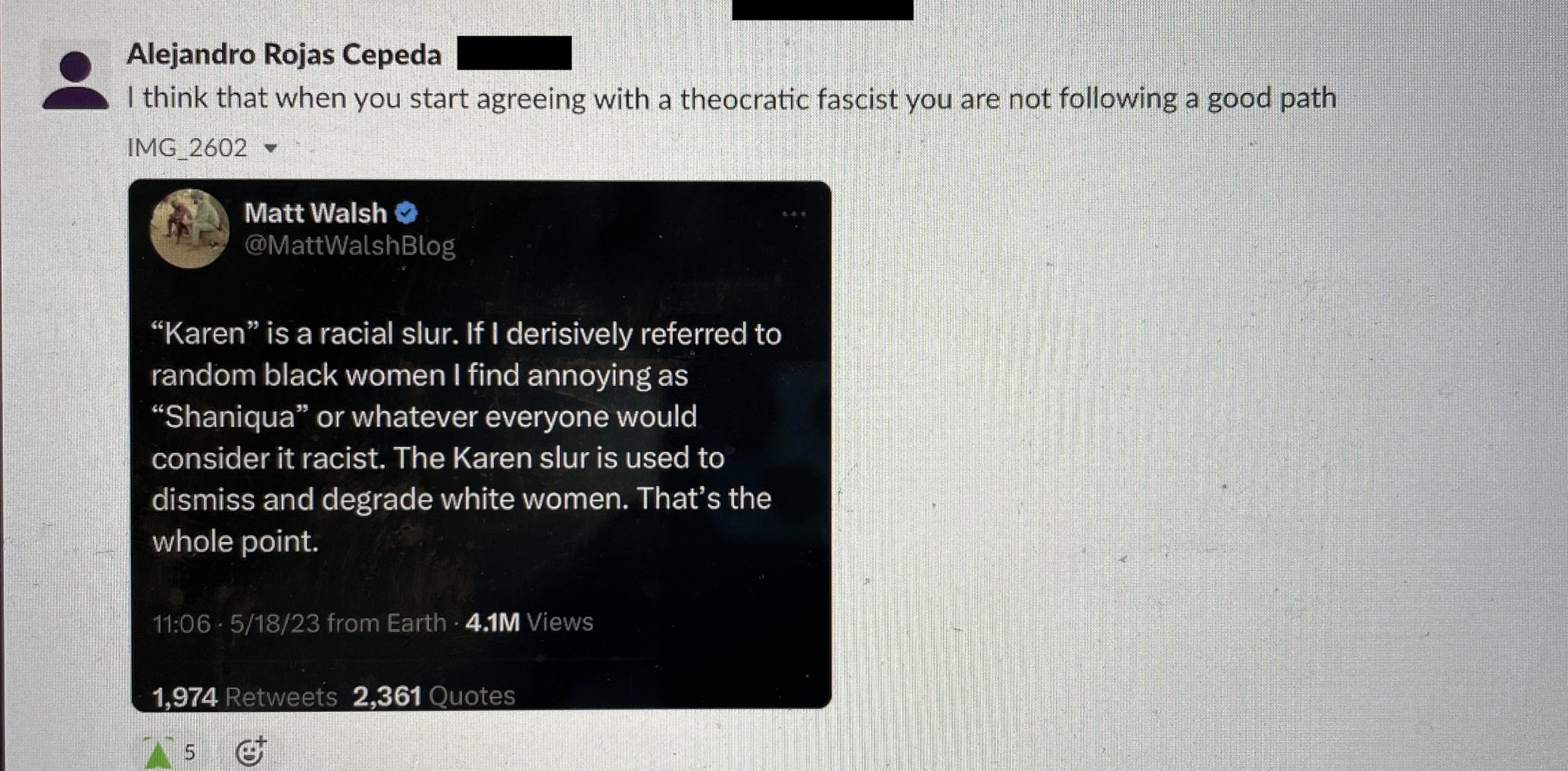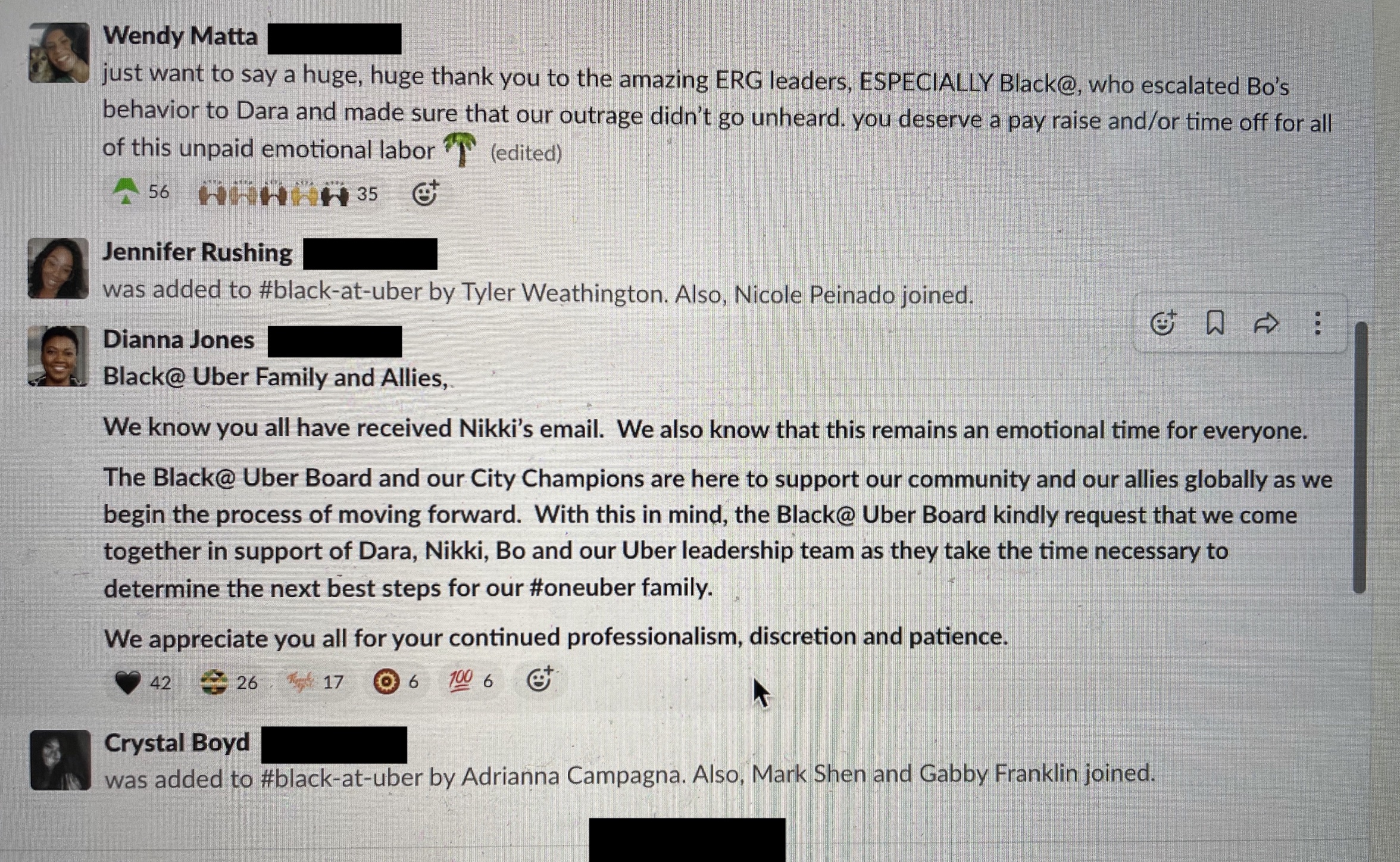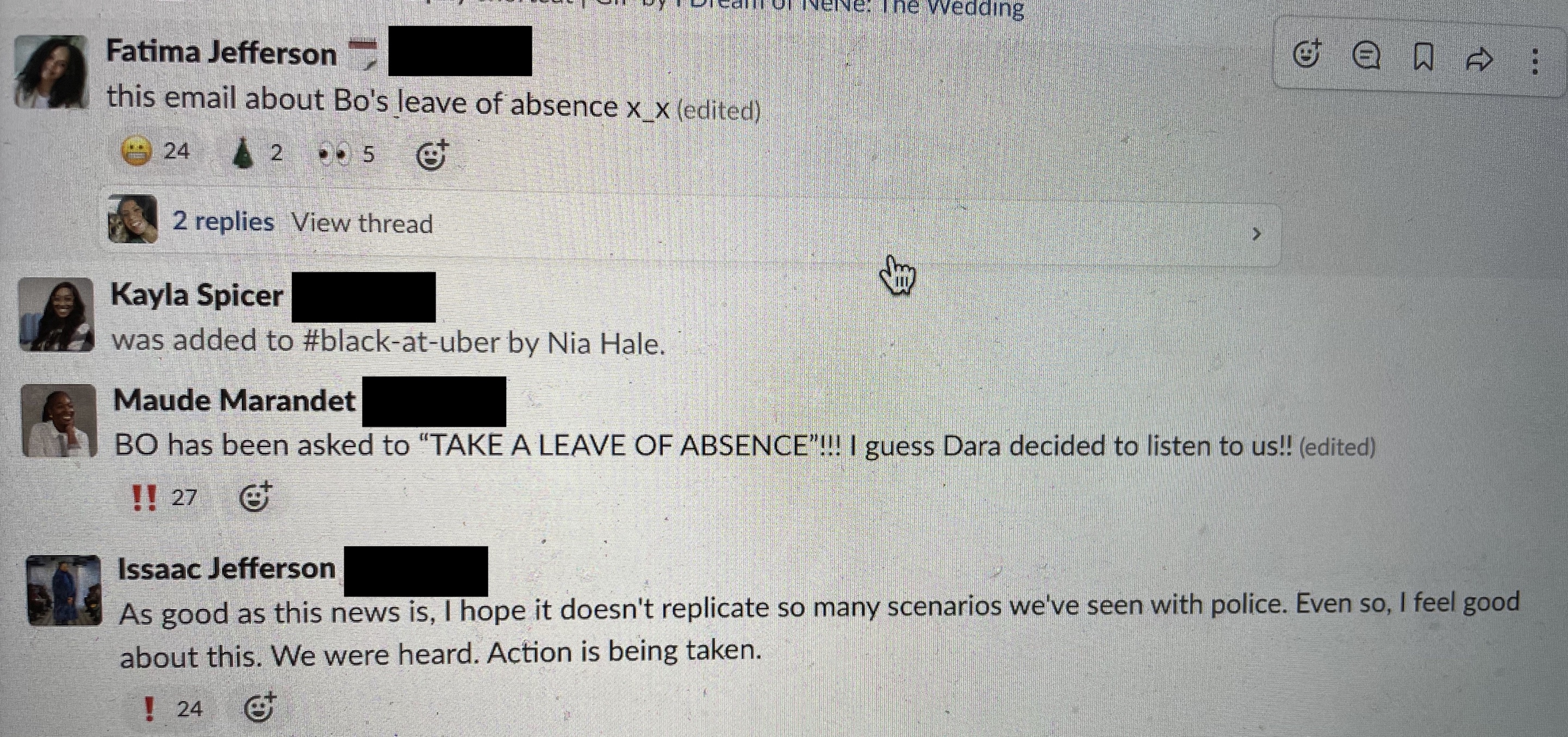 "It doesn't appear that many men are involved here," Hanania said. "Below are the advertisements for the session, and the email announcing the leave of absence."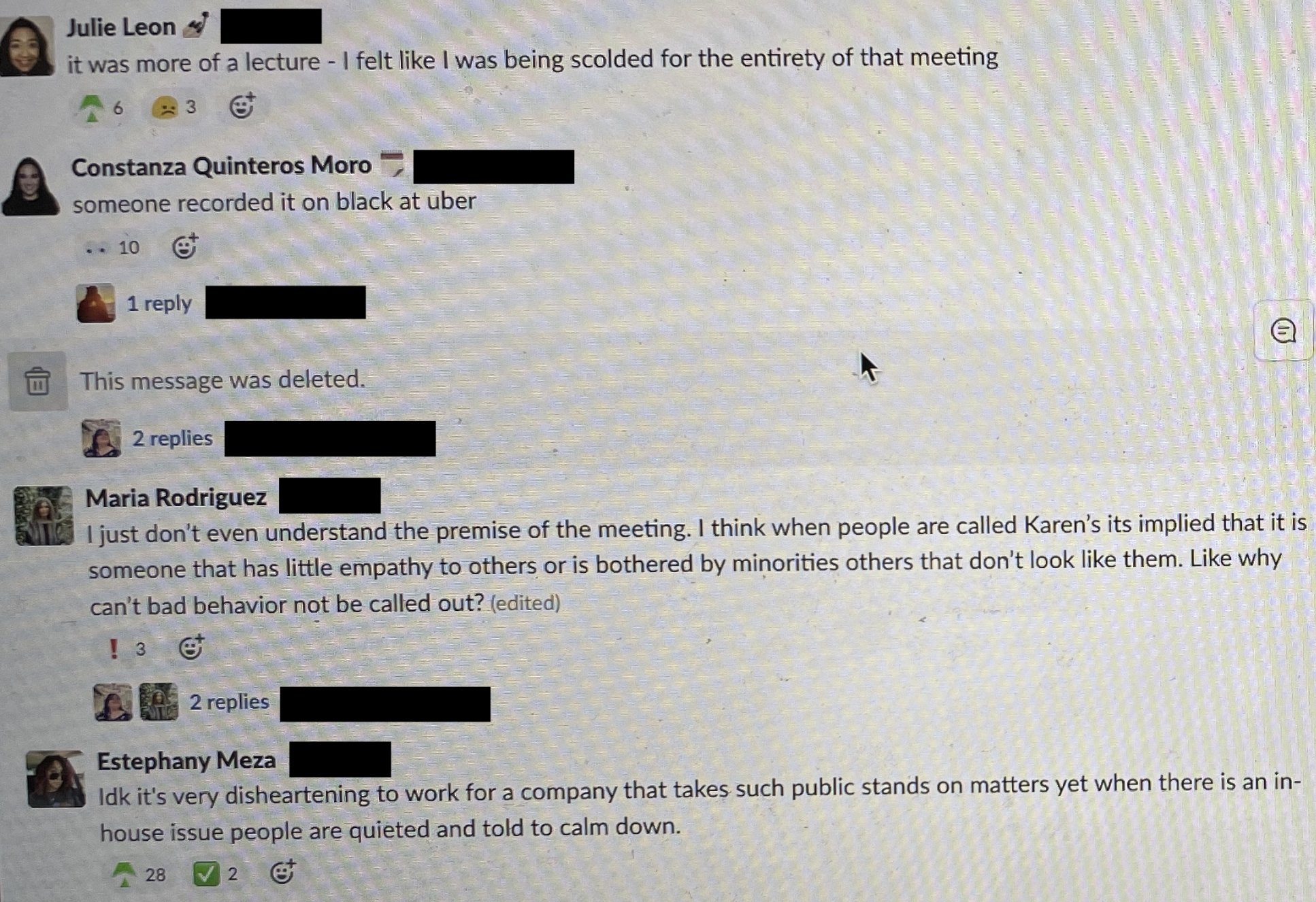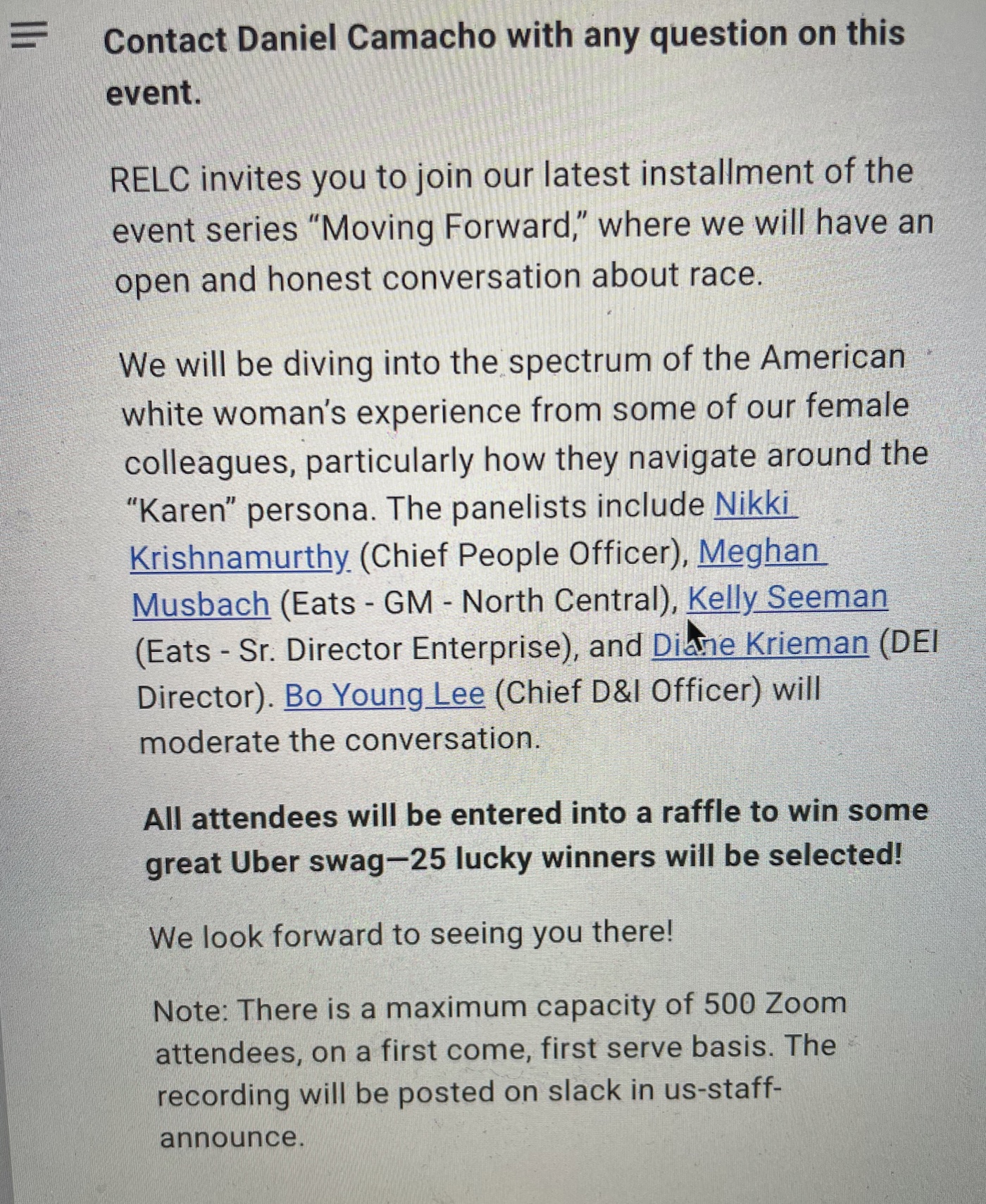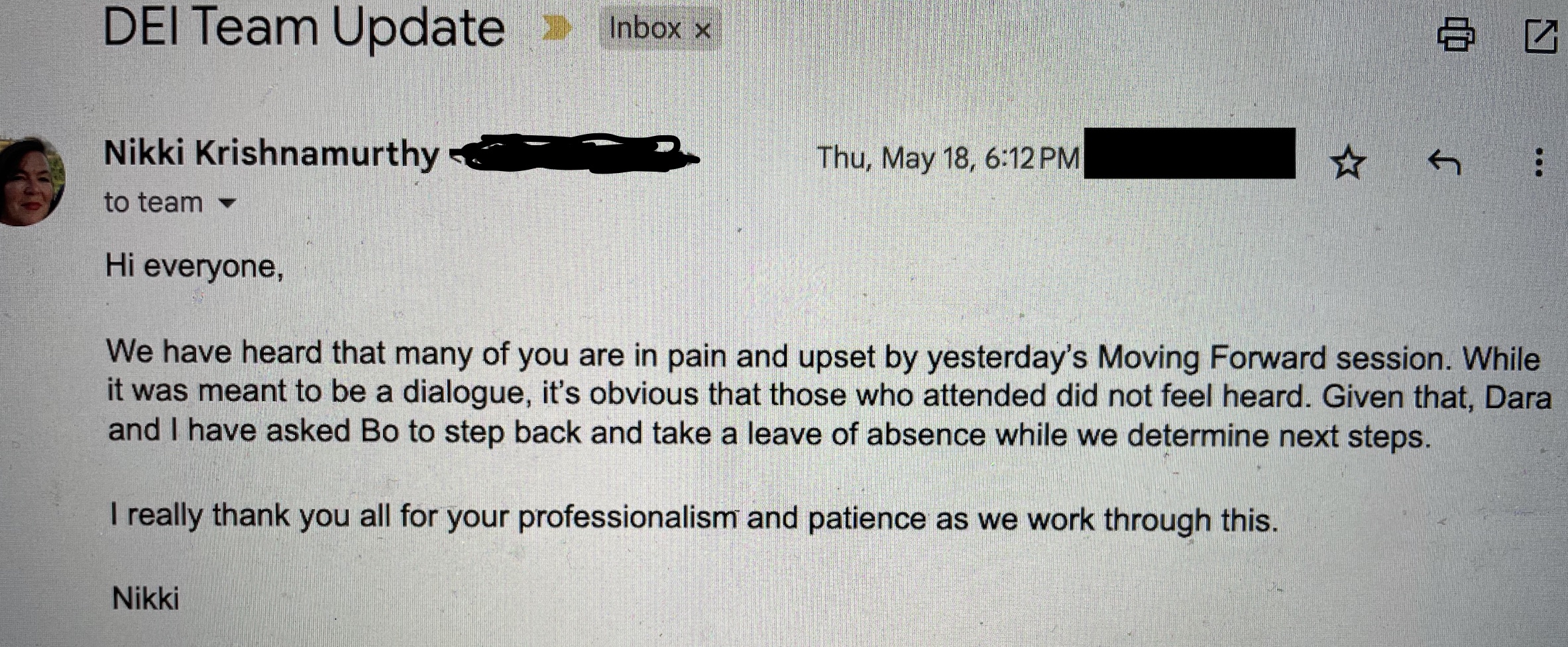 "This appears to be a classic case of womenís tears," he continued. "The 'Karen' slur upset white women, Asian women in DEI tried to show some sympathy, black women are angry and got the head Asian woman put on leave. Where are the men? Doing the real work, apparently."

"One of the female members of the Blacks at Uber group tries to shame the Latinos at Uber organization for not being outraged enough, gets a few to respond," Hanania said, sharing the image below. "One woman was triggered by being told that not everything has to be triggering."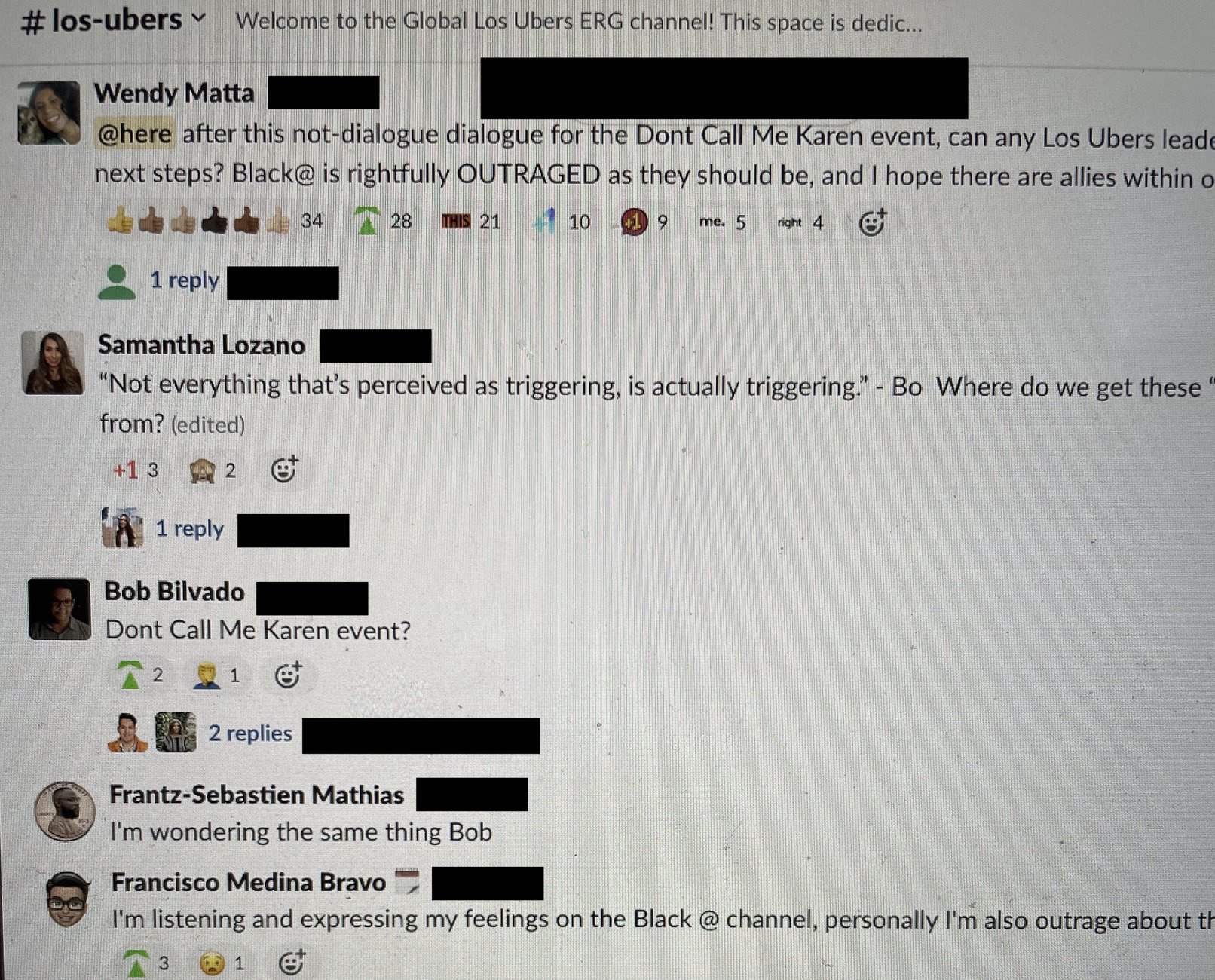 "More from the Latinos at Uber channel," he continued. "Women rushing to reassure the original triggered women that their feelings are valid and they as Latinas are also very very upset."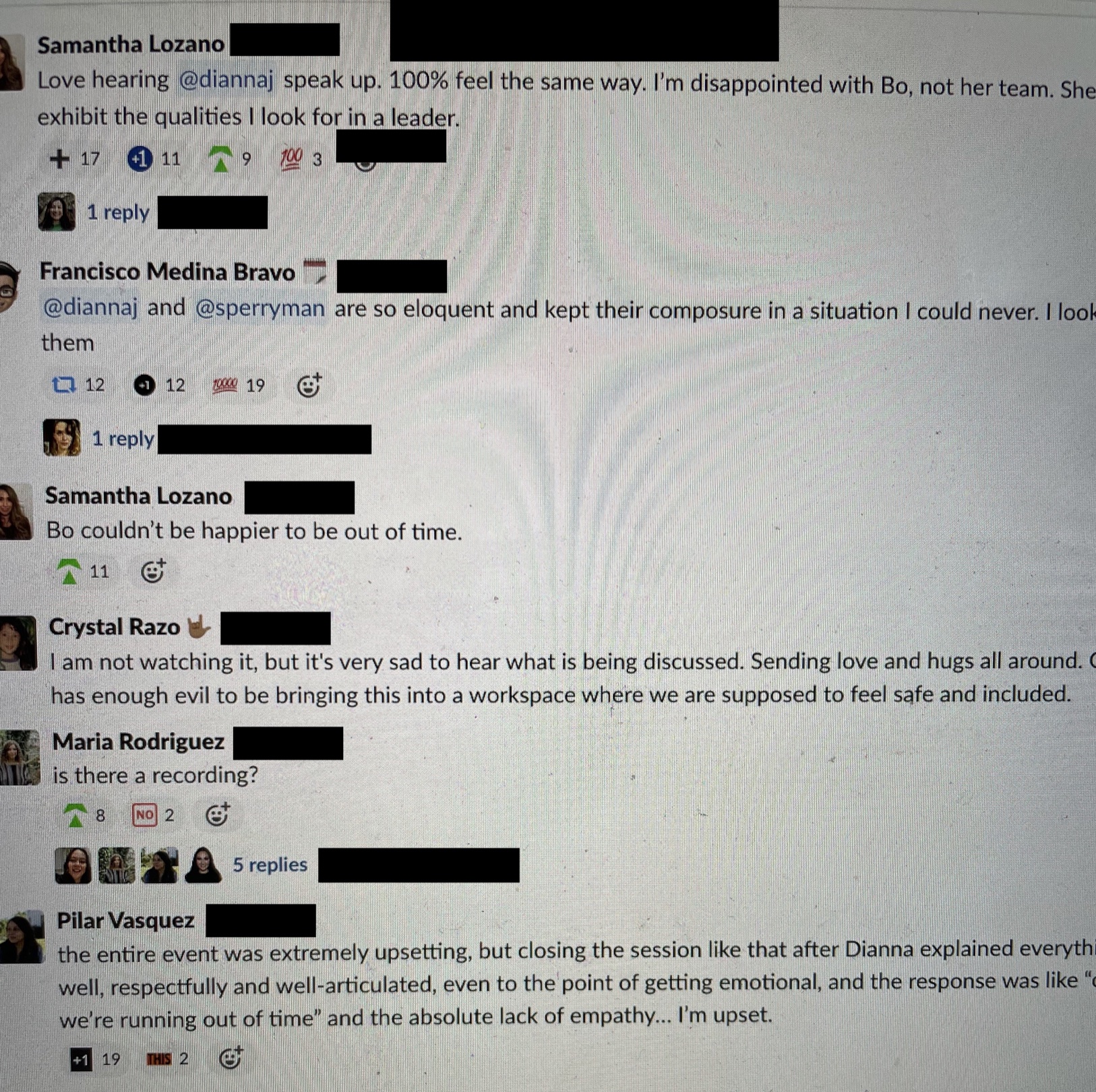 This story reminds me of how Apple's diversity chief Denise Young Smith, who is Black, was fired from her job and replaced with a liberal White woman because she said that a group of "blue-eyed blonde men" can be diverse.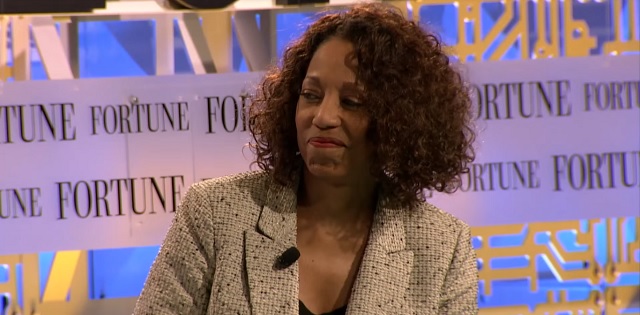 "Diversity is the human experience," Smith said at the One Young World Summit in Bogota, Colombia in Oct 2017. "I get a little bit frustrated when diversity or the term diversity is tagged to the people of color, or the women, or the LGBT."

"There can be 12 White blue-eyed blonde men in a room and they are going to be diverse too because they're going to bring a different life experience and life perspective to the conversation," Smith said.

DEI (aka DIE) is a one-way street.

We're told incessantly by the media and our ruling elites that America is a "white supremacist" nation and yet non-white diversity chiefs can't even discuss anti-white racism without losing their jobs.

There is "systemic racism" in this country but it's the opposite of what we've been told.

[Left-side header image of Uber CEO Dara Khosrowshahi by The Presidential Office of Ukraine, CC BY 4.0, right-side header image by Uber.]

Follow InformationLiberation on Twitter, Facebook, Gab, Minds and Telegram.